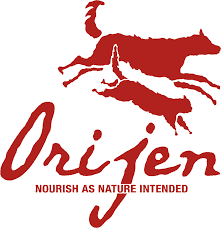 Orijen Information
Orijen is one of the most famous premium dog food brands in the world. If you are familiar with Orijen you are also likely to be familiar with their sister brand which is called Acana. Acana is very similar to Orijen but is designed to be more affordable.
The brands Orijen and Acana are produced exclusively by Champion Pet Foods. Champions Pet Food is based in Canada but their products are sold worldwide.
Orijen does not outsource any of its pet food production to third parties and maintains rigorous and thorough safety and quality standards.
Orijen Product Range
Orijen has a broad product range but does choose not to produce certain ranges or niche products. Their dog food range includes dry dog food, freeze-dried dog food, freeze-dried dog treats. Their cat food range consists of dry cat food, freeze-dried cat food, and freeze-dried cat treats.
Their dry food range is their most expansive and has niche products such as puppy food and senior dog food. There are dry food recipes that contain a variety of meat and fish ingredients to suit the tastes and needs of almost every dog. This includes products with red meat, poultry, fish, and uncommon meat ingredients like Goat or Char.
Their freeze-dried range is smaller but does have some variety and has recipes that share themes with dry food recipes.
Orijen does not produce canned or wet dog food. They also do not produce limited ingredient dog food or anything specifically targeted in the hypoallergenic market.
Their cat food range consists of dry cat food, freeze-dried cat food, and freeze-dried cat treats. Once again, they do not produce any canned or wet products or anything for cats with allergies or sensitivities.
Orijen Nutrition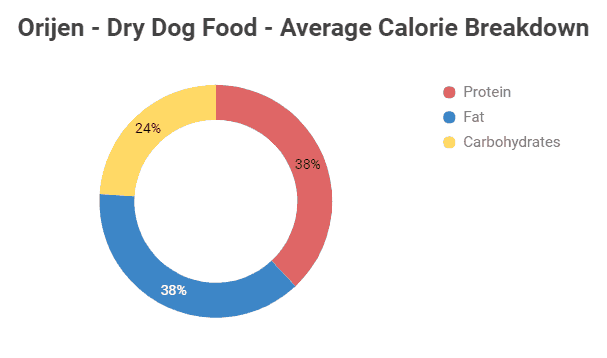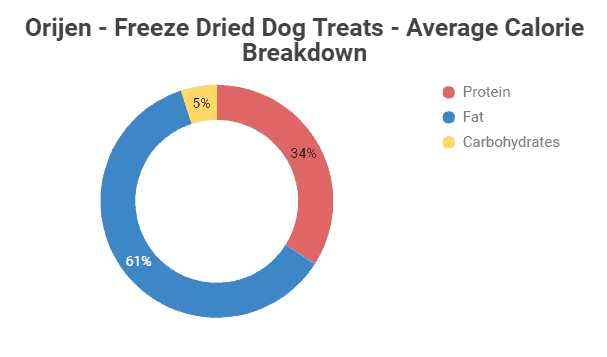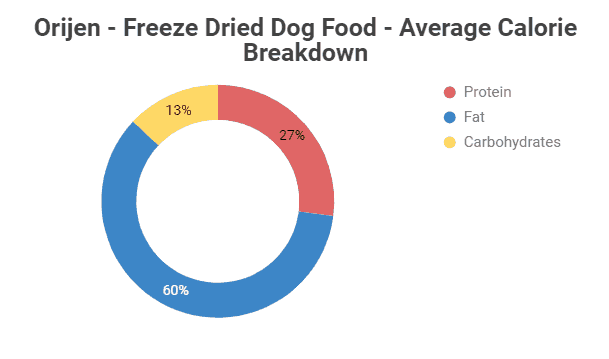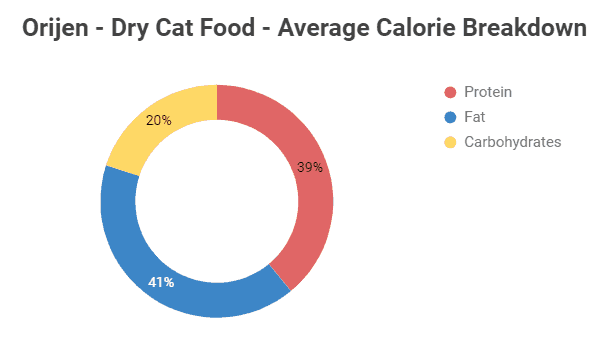 Orijen Ingredients
High-Quality Ingredients
Chicken
Turkey
Mackerel
Beef
Turkey Heart
Lamb
Whole Eggs
Lamb Tripe
Wild Boar
Sardines
Lentils
Herring
Chickpeas
Low-Quality Ingredients
For Cats
Orijen Recalls
Sadly, despite its fantastic nutrition and high-quality ingredients, Orijen does have a recall history. However, this was quite a unique recall and not due to contamination like many others.
When Orijen was first imported to Australia, Orijen failed to make aware the fact that their food was treated with Gamma Radiation. This contradicted its biologically appropriate label. While not compulsory, Orijen made the decision to provide a voluntary recall of its products. Since then Orijen has had no further recalls.
In March 2018 a lawsuit was filed against Champion Pet Foods, the manufacturer of Acana and Orijen pet products. The lawsuit claims that Champion Pet Foods failed to disclose harmful levels of heavy metals and toxins such as Arsenic and Lead in their products.
Champion Pet Foods quickly responded claiming the lawsuit was meritless and had misrepresented the data. It is important to understand this is merely an accusation at this stage and until any conclusive judgment or evidence is made public we will not advise against any of Champion Pet Foods products.
Orijen Animal Testing
Orijen, along with its sister brand Acana, proudly states that it does not perform any testing or trials on animals that they would not feel comfortable being performed on their own pets. This is an excellent approach to animal testing and shows that they care about the wellbeing of all animals. Orijen does state that they participate in palatability and digestibility testing which is vital to ensure that can both enjoy and digest Orijen's products.
We firmly believe that animal testing to test pet food is a cruel and outdated practice. We hope over the coming years that it will be significantly reduced or preferably eliminated.
Orijen Featured Articles
Acana vs Orijen – Dog Food Brand Comparison –
Best Dog Food For Great Danes –
Best Dog Food For Rhodesian Ridgebacks
Best Dog Foods Without Potatoes
Best of Orijen
Orijen's products are extremely nutritious and contain ingredients of very high-quality, perhaps even higher-quality than we consume ourselves. As a consequence choosing the best of their products was a very difficult process. Nevertheless, these are some of our favorites.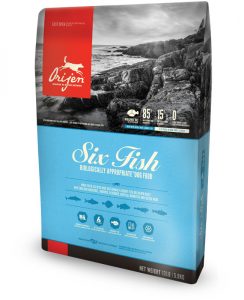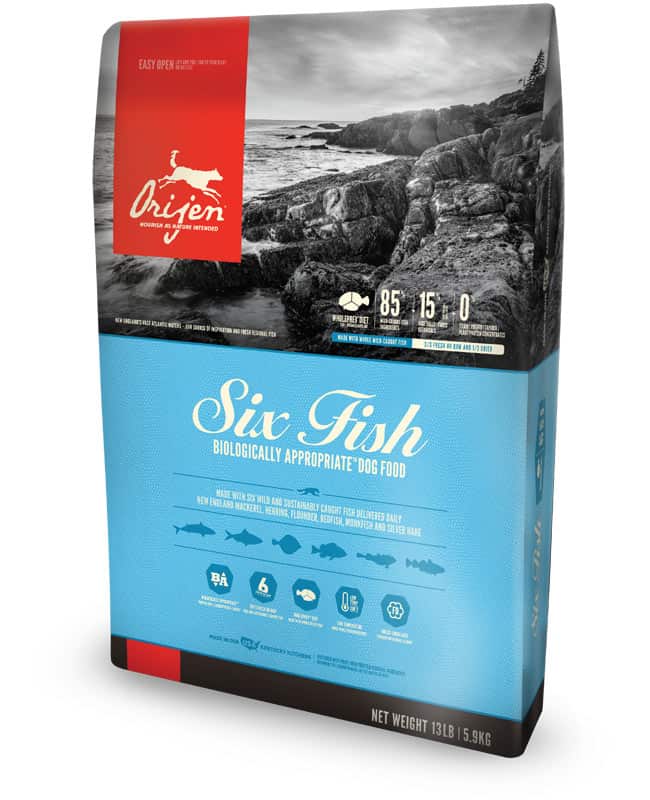 Freeze Dried Dog Food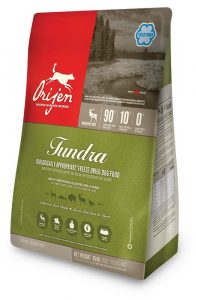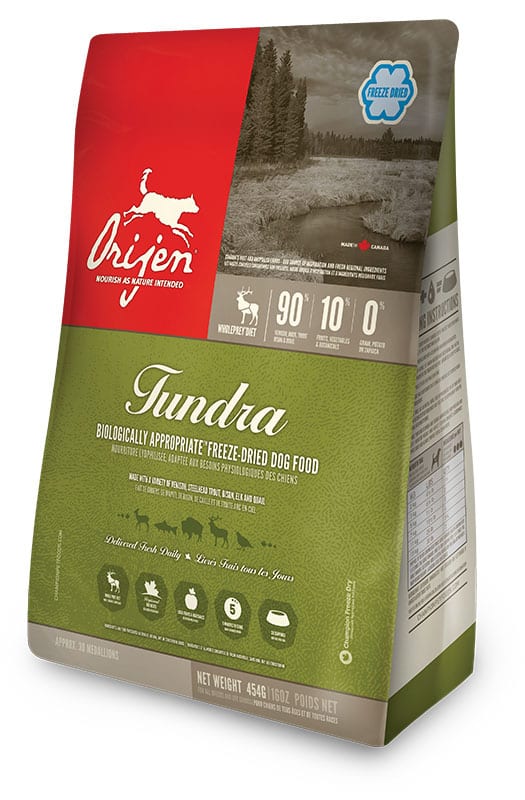 Freeze Dried Dog Treats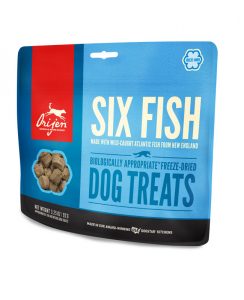 Dry Cat Food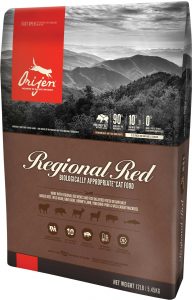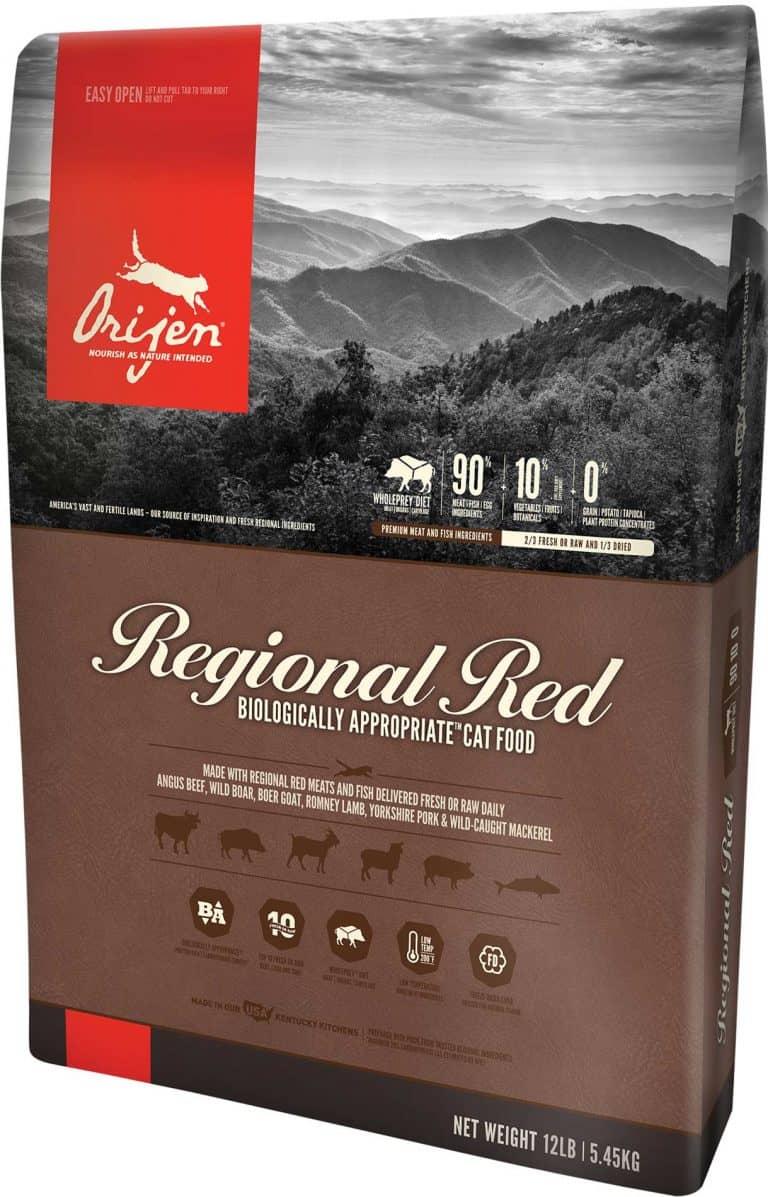 Orijen Full Product Range
Dry Dog Food

Puppy Food
Senior Dog Food


Freeze Dried Dog Food
Freeze Dried Food – Regional Red
Freeze Dried Dog Treats
Freeze Dried Treats – Original
Freeze Dried Treats – Six Fish
Freeze Dried Treats – Regional Red
Freeze Dried Treats – Angus Beef
Freeze Dried Treats – Grass-Fed Lamb
Freeze Dried Treats – Free-Run Duck
Freeze Dried Treats – Wild Boar
Freeze Dried Treats – Kentucky Bison

Dry Cat Food
Freeze Dried Cat Food
Original
Six Fish
Regional Red
Tundra
Grass-Fed Lamb
Wild Boar