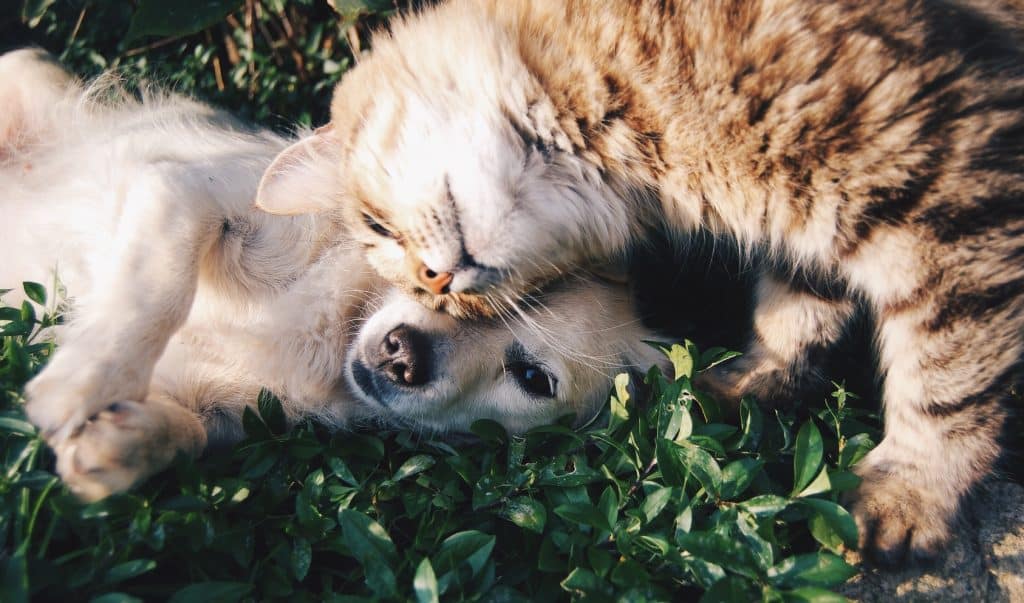 Pet Food Reviewer was launched in 2017 to provide independent and unbiased reviews of pet food, treats, and supplements.
We break down in great detail each and every pet food we review. This break down will include an analysis of the products nutrition, vitamin and minerals content, calorie density, and ingredient quality. We then combine all these factors to produce a score for each pet food out of ten.
For a full directory of our currently available reviews check out our Reviews page. This page lists all the brands that we have reviewed at least one recipe for.
In addition to providing reviews of specific formulas or recipes of dog or cat food, we also do general reviews of pet food brands. We dig into their recall history, the source and quality of their ingredients, whether they conduct animal testing and the average nutrition of their products. This information can complement a specific review and allow you to make the best-informed decision for your pet.
For some of our best examples of brand reviews, check out the Taste of the Wild, Crave, Weruva Acana or Orijen brand reviews. Over time we hope to expand our review-overviews of specific brands to almost all the popular brands.
If that wasn't sufficient, we produce a lot more content than just product reviews. An example of this is comparison articles to give you a side by side comparison of two popular pet food brands. These articles can provide you with all the information you need without having to do further individual research on each brand. Our favorite examples of this are our Taste of the Wild vs. Acana – Dog Food Brand Comparison article and our Acana vs. Orijen – Dog Food Brand Comparison article.
However, we do not just do product and brand reviews; we also produce high-quality, informative articles on a range of subjects. This includes discussion and insight into some of the more controversial pet food ingredients such as Tomato Pomace, Menhaden Fish Meal, and Dried Beet Pulp. These articles give you the background on the ingredients, how and why they are used, and most important of all whether you should be concerned about them or avoid them altogether.
Finally, the most essential content of all is our Best of Guides. We pour hundreds of hours into these articles in order to make them as accurate, informative and helpful as possible.
Our range of "Best of" guides includes general purpose guides aimed at a wide-ranging topic.
The best examples of these include Best Puppy Food and Best Canned Dog Food. These articles are huge in length and depth and will explore every nook and cranny required for you to make an informed decision.
Other great examples of more specialized articles include Best Hypoallergenic Dog Foods – 2018 Guide or our Best High Protein Dog Food article. While these might not have such a broad reach as the above, they are important niches in the dog food world and are worthy of exploration and discussion.
Other examples are far more specific, such as our Best Dog Food Without series which has three very in-depth articles. These are Best Dog Foods Without Peas, Best Dog Foods Without Potatoes, and Best Dog Food Without Chicken. These are three of the most common allergens in dog food and for dog owners who need to understand and combat these allergens can be better prepared after learning from this content.
To turn this on its head, we also have articles that list some of the best dog foods that do contain a particular ingredient. Our first article in this series is Best Dog Foods With Rabbit and we followed this up with Best Dog Foods With Venison. Both these ingredients are quite unique and found in specialist and novel meat diets. The range of these available is slim so it's important to understand which is the best.
Last but not least we have guides aimed at specific dog breeds. These break down the nutritional needs of a breed, some of the health problems they may experience and finally what dog foods on the market are most suited to that breed.
Our first article in this series is Best Dog Food for Rhodesian Ridgeback's and we recently followed this with Best Dog Food For Dalmatians and Best Dog Food For Great Danes. Large breed dogs such as these have different nutritional requirements as well as a long array of health concerns so it is important to be prepared.