What Is Fresh Home Delivered Dog Food?
Fresh home-delivered dog food is a growing trend in the United States and Europe. The food is freshly prepared in bulk by producers and then usually frozen to ensure it remains fresh. However, there are some brands that choose not to freeze their food and ship it 100% fresh. Also, the food is pre-portioned as per the individual dog's needs.
The food is then packaged up and shipped directly to the customer's homes. Most fresh home-delivered dog food brands use dry ice in their packaging. The dry ice to ensure the food remains frozen until the consumers can place it within their home freezer.
Once the food is safely stored in the freezer, the dog owner can then defrost portions on a daily basis. These pre-sized portions can provide the ideal portion of food, and as they are freshly defrosted, there is no concern around use-by dates or food going bad.
Most of the providers of fresh home-delivered dog food operate on a subscription basis. Consumers sign up to receive packages of food on a weekly, biweekly, or monthly basis. The subscription service ensures that the producers have a stable demand for their food as well as providing high levels of convenience for their customers.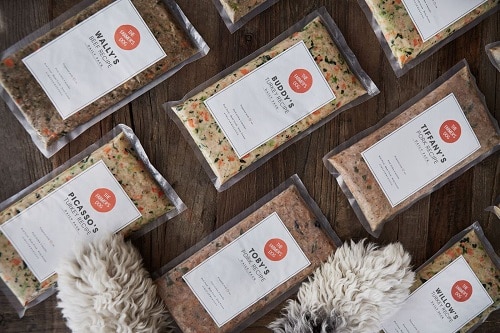 The Rise Of Fresh Home Delivered Dog Food
Fresh Home-Delivered dog food is a very new trend or niche in the industry and one that was unheard of as recently as five years ago.
While it is hard to pin-point the exact reason that it has taken off dramatically, several factors are worth mentioning.
For one, there is a growing interest among dog owners in understanding what goes into their dog's food. This interest often leads to research on the optimal diet and knowledge on nutrition and ingredient quality.
This increasing interest is, without a doubt, a positive trend and one that is forcing pet food manufacturers to improve the quality and nutrition of their products. Long gone are the days where low-quality dog food is the norm, and consumers purchase it without hesitation.
Also, many dog owners are disenfranchised with traditional kibble and are looking for a premium alternative. Freeze-dried dog food has often filled this niche, but fresh home-delivered dog food appears to be gaining the upper hand thanks to its cost and convenience.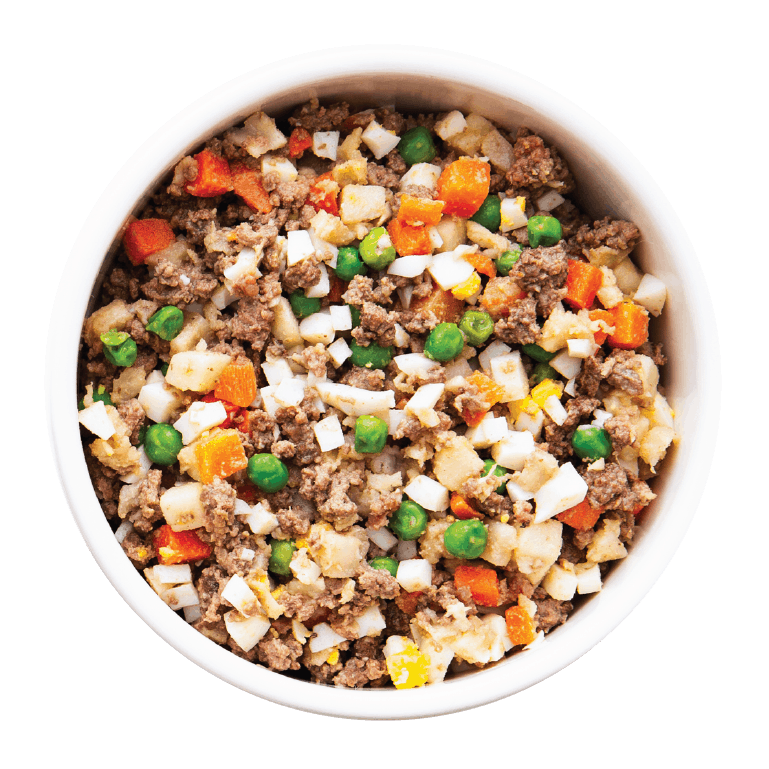 The Cost Of Fresh Home Delivered Dog Food
One of the few disadvantages of fresh home-delivered dog is the price. No one can argue that its price is comparable with traditional kibble. Instead, it is more comparable with premium kibble or freeze-dried dog food.
However, that doesn't necessarily mean that its price is eye-watering. The trust cost of fresh home delivered dog food depends on the size, age, and breed of dog. For smaller dogs, the price could be as little as two to three dollars per day.
However, for large breed dogs, such as Great Danes or Irish wolfhounds, the cost of fresh home delivered dog food can be astronomical. In some cases, the cost can rival or surpass the cost of feeding the average person.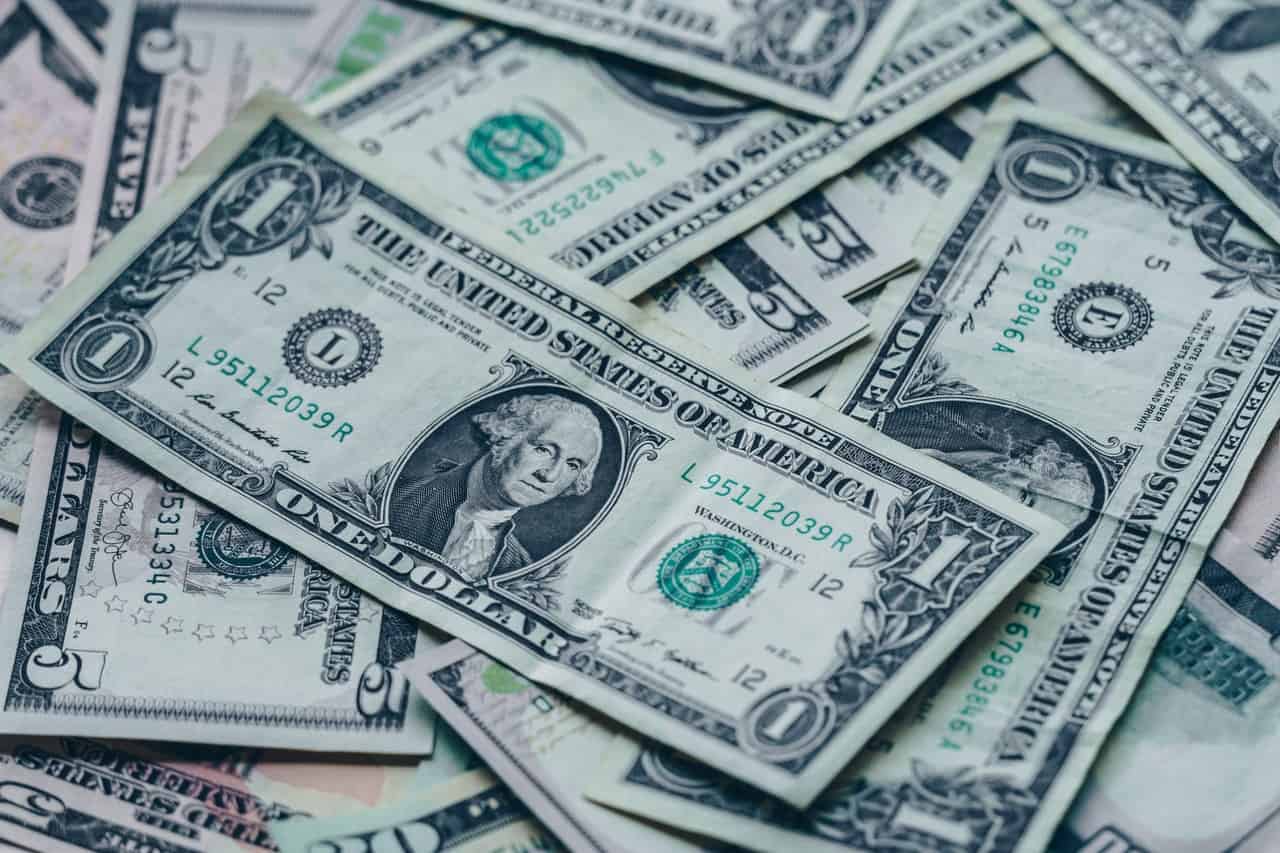 Is Fresh Home Delivered Dog Food Worth It?
For dog owners who want the very best for their dogs, but do not have the time or interest in cooking or producing their own homemade dog food, fresh home-delivered dog food is likely the best option.
This advantage is especially true for working professionals who have higher levels of income to spend on their dogs but want to minimize the time required to ensure they remain happy and healthy.
The Best Fresh Home-Delivered Dog Food Brands
Nom Nom Review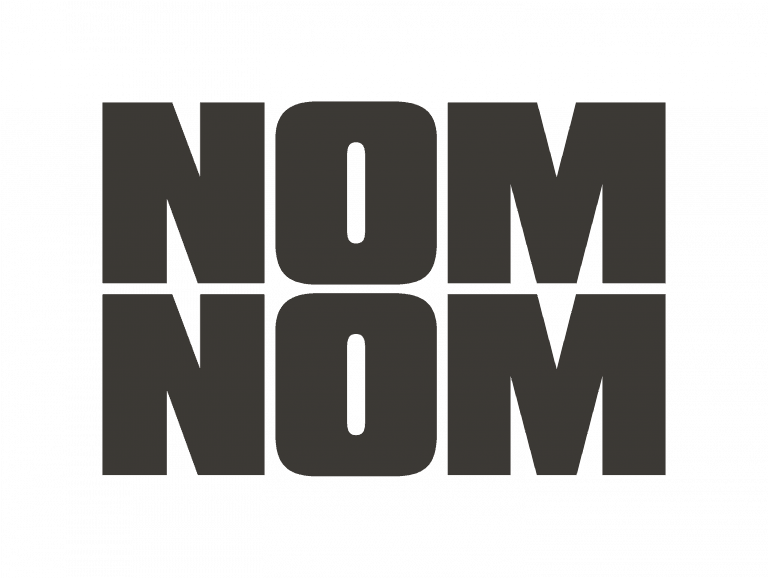 Nom Nom, formerly known as NomNomNow, is one of the most prominent players in the fresh home-delivered dog food market. The company was founded back in 2015 and, since then, has seen some incredible growth, fueled by significant investments of outside capital.
One of the biggest differentiators between Nom Nom and its competitors is that it has its own production facility. This production facility gives Nom Nom complete control over its production process, including its quality and safety.
Nom Nom's dog food range includes four unique recipes. While this range may seem small when compared to traditional dog food brands, it is quite usual for fresh brands such as Nom Nom. These four recipes offer a variety of meat ingredients to suit the majority of dogs' tastes.
Nom Nom also offers a variety pack. This range allows owners to provide their dogs with a multitude of recipes to give stem the boredom of repeat meals.
It is also worth noting that Nom Nom sells cat food. Fresh home-delivered cat food is an even smaller market than dog food. However, it is likely to grow in the coming years, and Nom Nom's early adaptation is sure to benefit them. To learn more about Nom Nom's cat food, we recommend you check out their page here.
Check out our Nom Nom review page here for more information.
Best Nom Nom Recipe
Chicken Chow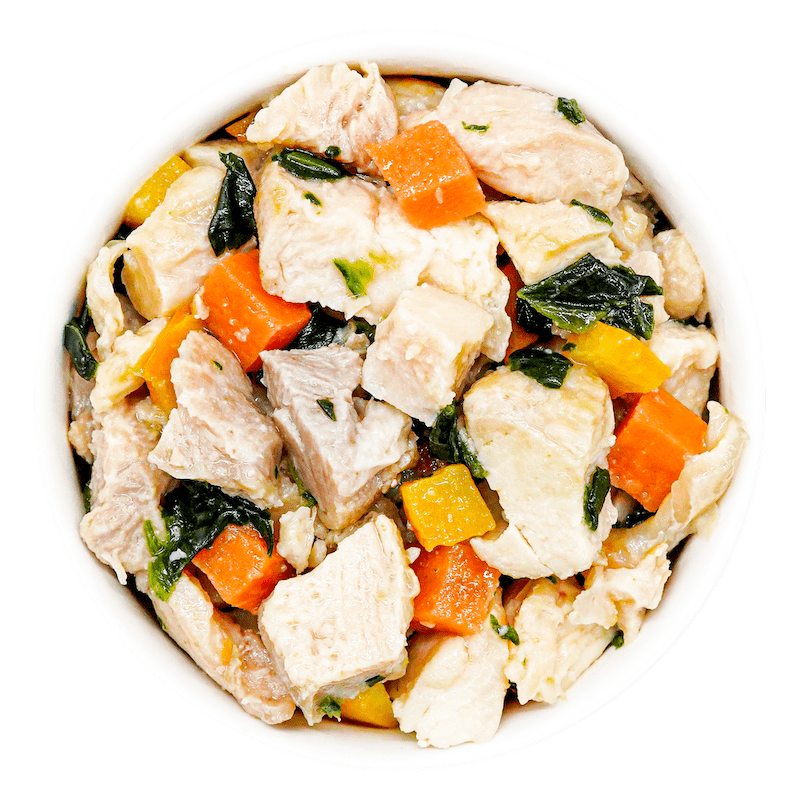 ㅤ
While we consider all four of Nom Nom's dog food recipes to be high-quality and nutritious, we had to choose a favorite. Chicken Chow-Wow came as the clear winner.
Chicken Chow-Wow has a very satisfactory nutritional profile that is marginally better than the other dog food recipes from Nom Nom. This excellent nutritional profile is thanks to the large portion of Chicken the recipe uses. Chicken is one of the most reliable sources of animal-based protein in dog food.
This Chicken is combined with Sweet Potatoes, Squash, and Spinach. These three ingredients could be considered positive and nutritious additions to dog food recipes thanks to the modest portion of carbohydrates they provide. In addition, they can provide some vitamins and minerals that traditional more popular vegetables such as legumes lack.
Also, this recipe avoids Peas, White Potatoes, or any grain ingredients which some dog owners are choosing to avoid. This choice to avoid certain ingredients is due to fears that they are linked to canine heart disease.
Nom Now's website includes some reviews by users of their products. You can find these "Success Stories" here.
The Farmer's Dog Review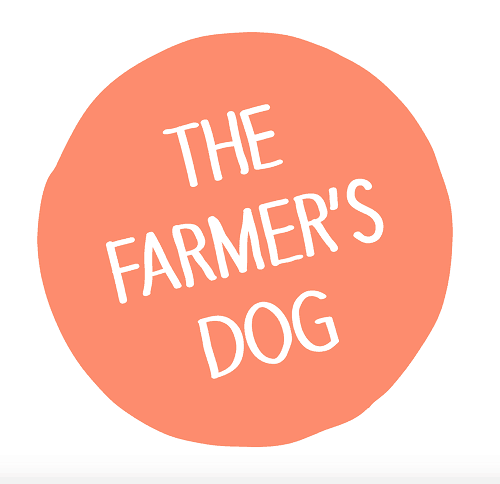 Just like Nom Nom, the Farmer's Dog has seen some incredible investment in recent years, which has fueled their extreme growth. 
In early 2019, The Farmer's Dog announced it had raised $39 Million in venture funding, which is the largest of any pet-related startup. 
The Farmer's Dog has a slightly smaller product range than its competitors at three unique recipes. Despite this, most dogs will be satisfied with at least one of these recipes, if not all of them.
Also, all three of The Farmer's Dog's recipes provide excellent nutrition with significantly above average proportions of protein and fat.
However, unlike Nom Nom, The Farmer's Dog does make use of controversial ingredients such as Lentils and Chickpeas.
Check out our The Farmer's Dog review page here for more information.
Best The Farmer's Dog Recipe
Pork & Sweet Potato Recipe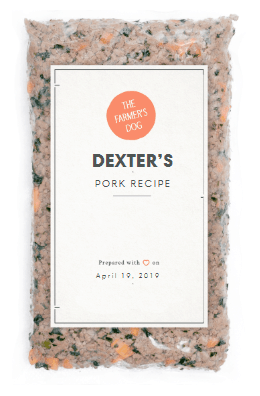 ㅤ
All three of The Farmer's Dog's dog food recipes are excellent choices, but we had to select a single favorite. We decided to go with the Pork Recipe for several reasons.
The recipe makes use of a large portion of Pork and Pork Liver. These ingredients can supply an adequate supply of animal protein and fat, which is critical to a dog's diet. In particular, the Pork Liver can boost levels of less common and beneficial vitamins and minerals. Also, many dogs enjoy the taste of Liver.
These Pork ingredients are combined with White Potatoes and Sweet Potatoes. These starch ingredients supply a modest proportion of carbohydrates and some dietary fiber to aid digestion.
Lastly, the formula is rounded out with some less common vegetable ingredients such as Green Beans and Cauliflower. The use of these ingredients is unique and maybe a pleasant surprise to many dogs.
Other The Farmer's Dog's recipes make use of Legumes like Lentils and Chickpeas. But the Pork recipe only contains Green Beans, which could be seen as an advantage to some.
Ollie Review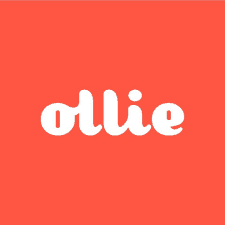 Ollie is another big player in the fresh home-delivered dog food market.
Ollie's product range is identical in size to many of the other brands highlighted in this article. They produce four unique recipes that use a mix of poultry and red meat ingredients.
One of the advantages of Ollie is its extensive use of organ meat in their recipes. Organ meat, such as Liver and heart, is a dense source of select vitamins and minerals, which may not be abundant in usual meat cuts. For this reason, many premium dog food brands include them in their recipes.
Ollie also makes use of Squash vegetables such as Pumpkin and Butternut Squash. These are excellent sources of dietary fiber and are often prescribed to dogs who are struggling to have regular bowel movements.
Ollie has put significant time and energy into developing easy to use and space-efficient packaging to ensure that their food does not waste space in owners' fridges and freezers.
Check out our Ollie review page here for more information.
Best Ollie Recipe
Healthy Turkey Feast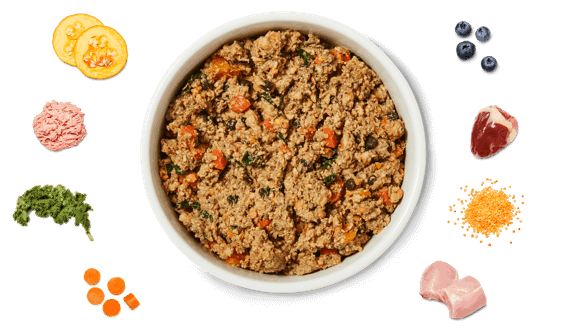 ㅤ
All four of Ollie's current recipes could be featured in this article, but we had to pick one, and Healthy Turkey Feast came out as the winner.
The recipe uses a large variety of turkey ingredients, including Ground Turkey, Turkey Thigh, Turkey Liver, Turkey Heart, and Turkey Gizzards. This mix of ingredients provides a considerable and satisfactory proportion of protein and fat.
Also, the organ meat ingredients such as Turkey Liver and Turkey Heart can provide additional vitamins and minerals that traditional meat cuts lack.
Learn more about the use of poultry organ meat and giblets in our article Giblets in Pet Food, Everything You Should Know.
The core vegetable ingredients of the recipe are Pumpkin, Carrots, and Lentils. The large portion of Pumpkin is unusual when compared to most dog food recipes but could be beneficial to dogs who need assistance with their digestion. However, other, more sensitive dogs may need to be wary as it could unsettle their stomach.
For a full list of ingredients and the recipes Guaranteed Analysis, check out Ollie's recipe page, which can be found here.
Spot & Tango

Spot & Tango is a much smaller player in the home-delivered dog food niche than the other brands discussed. However, they have some strong fundamentals, and they will likely grow significantly in the coming years.
One unique trait of Spot & Tango is that their recipes are also sold in select stores. This availability could be an advantage for those customers who aren't able to have products delivered.
Spot & Tango is also one of the few fresh dog food providers to use grains. They use Millet and Quinoa, which are both quite uncommon. They usually see use in recipes for dogs with severe allergies or sensitivities. However, they are some of the better grains and preferred to others, such as White Rice or Corn.
Learn more about Millet in our article Millet In Dog Food.
Check out our Spot & Tango review page here for more information.
Best Spot & Tango Recipe
Lamb & Brown Rice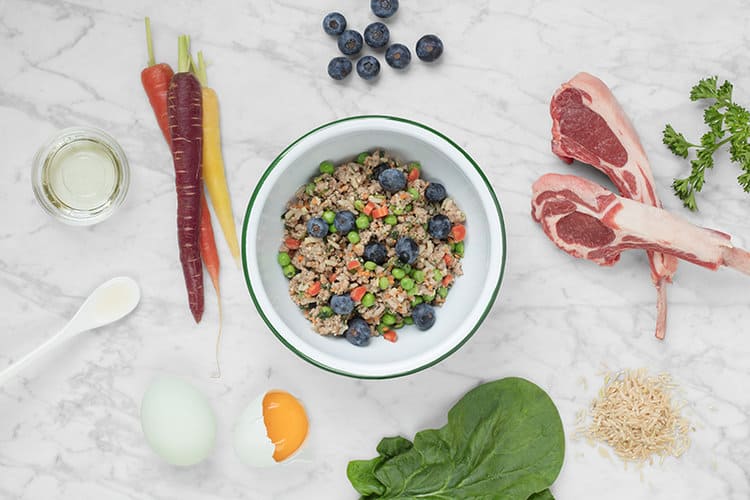 ㅤ
It was hard to pick between Spot & Tango's three recipes, but we quickly chose to go with their Lamb & Brown Rice recipe.
The recipe provides an excellent overall nutritional profile with a finely tuned balance of protein, fat, and carbohydrates. This balance is thanks to the generous portion of lamb, which will not only be enjoyable for your dog but can provide them with the nutrition they require.
The recipe also makes use of a wide range of plant-based ingredients, including Brown Rice, Spinach, Carrots, Peas, and Blueberries. This mix contains some regulars but also some more unusual ingredients. The core benefit of this broad mix is the range of vitamins and minerals it can provide, which are sure to ensure your dog remains healthy and active.
A Pup Above Review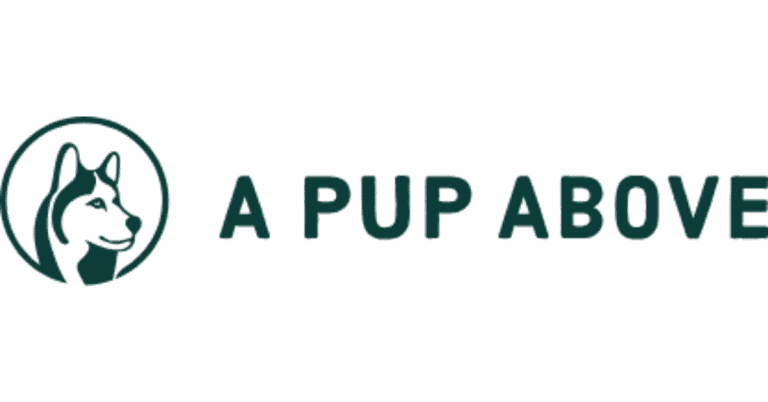 A Pup Above shares many traits with the other freshly prepared home-delivered dog food brands. Common features include how their products are transported and how the portion sizing is determined. However, one unique selling point of A Pup Above is that they do allow you to purchase their food easily without a subscription.
This lack of a mandatory subscription could enable some dog owners to purchase the food occasionally or as a treat without committing to a full and regular subscription. This flexibility is appreciated by many who can not afford the high price tag of a daily subscription.
The other unique selling point of A Pup Above dog food is how they cook their food. They use a method called Sous-Vide.
This technique is used in high-end restaurants, and it aims to minimize the nutrition lost to the cooking water and to create food that is moist and tender. You can learn more about Sous-Vide and why A Pup Above uses it here.
Check out our A Pup Above review page here for more information.
Best A Pup Above Recipe
Texas Beef Stew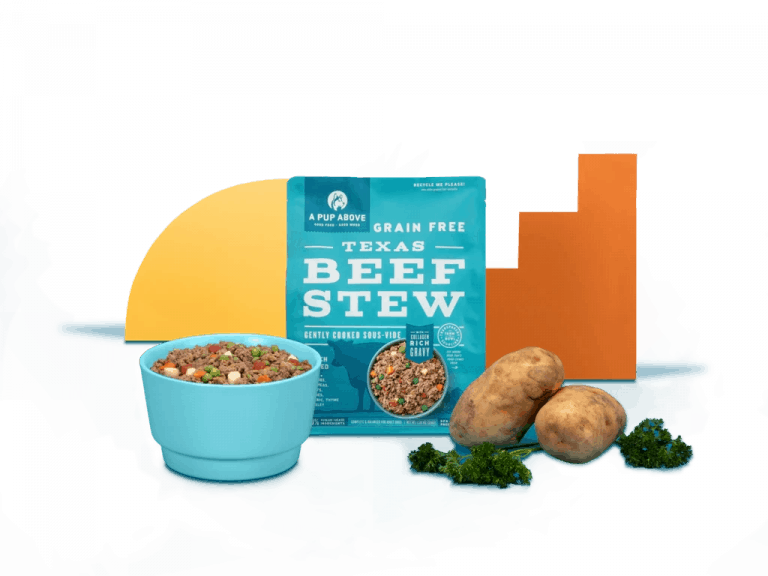 ㅤ
Don't Forget To Use Code HAPPINESS25 For 25% Off
Our favorite of the four recipes from A Pup Above is their Texas Beef Stew.
The recipe's primary two ingredients are Beef and Beef Liver. This combination provides a very satisfactory proportion of high-quality animal-based protein and fat. This will be sufficient for most dogs, including those that are more active.
The unique vitamins and minerals from the Beef Liver also enhance the pairing and give it an advantage over others.
The recipe then uses smaller portions of Peas, Tomatoes, Potatoes, and Carrots to provide a modest portion of carbohydrates and dietary fiber. These ingredients are considered to be reliable sources of nutrition and are not classified as fillers or low-quality additions.
If you are interested in seeing Texas Beef Stew's full ingredient list and guaranteed analysis, it can be found here.
As with all A Pup Above recipes, Texas Beef Stew is prepared by cooking it Sous-Vide style. This preparation means the recipe will be particularly tender and moist compared to other fresh dog food.
Pet Plate Review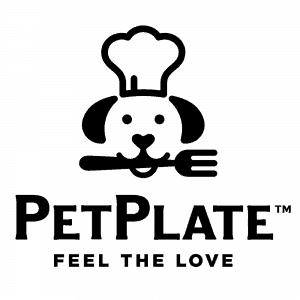 Pet Plate may be familiar to some thanks to its features on popular websites such as HuffPost, GoodHouseKeeping, and Fortune. This exposure pushed them into the limelight.
Thankfully it isn't all hype, and Pet Plate has some very nutritious and high-quality recipes.
One factor to consider when subscribing to a subscription dog food is the packaging and how you can dispose of it. Pet Plate's containers are straightforward to use and store. Also, they are 100% recyclable, which is a crucial trait for many of their environmentally conscious customers.
Check out our Pet Plate review page here for more information.
Best Pet Plate Recipe
Tail Waggin' Turkey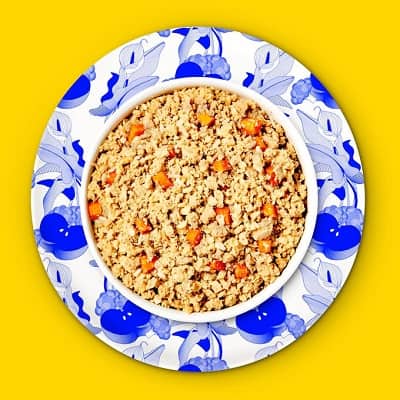 ㅤ
It was a tough choice to decide upon our favorite recipe from Pet Plate, but we settled on Tail Waggin' Turkey. The primary driver behind this was the fantastic nutrition that this recipe provides.
It has by far the highest proportion of protein, of which the vast majority is animal-based. This protein is sourced from Turkey, which is the first listed ingredient. It also includes some Turkey Liver, which can provide additional protein as well as being a dense source of select vitamins and minerals.
The recipe also includes a mix of Sweet Potatoes, White Potatoes, Apples, Peas, and Pumpkin. This variety of vegetables and starches can provide a modest sum of carbohydrates and fiber.