Butcher's Information
Butcher's is a popular brand of wet dog food that is based in the United Kingdom. They are best known for producing very high-quality wet dog food.
All of their meat ingredients are sourced from British and Irish farms, which is a trait that not many other UK-based dog food brands share.
Butchers have made some significant improvements in sustainability in recent years, including removing the plastic shrink-wrap from their multi-packs and using cardboard. Their Steel Cans are also plastic-free and 100% recyclable.
Butcher's recipes are produced in their own factory in Crick, Northamptonshire, which is in the United Kingdom. They have produced their products at this same facility for thirty years, which is an impressive feat.
Butcher's recipes can be purchased at a large number of pet food stores and supermarkets, including Asda, Morrisons, Sainsbury's, Tesco, Pets At Home, and Waitrose. You can also purchase their recipes online from some of the large pet food websites like Amazon, Fetch, and Pets At Home.
Butcher's Product Range
Butcher's has a large range of dog food products, but there is minimal variety within its range. This is as they focus heavily on wet dog food, in particular tripe.
Within their wet dog food range, they utilize several meat and fish ingredients, as well as some minor vegetable ingredients.
Despite only producing wet dog food, Butcher's does offer some age-specific recipes such as those for puppies and mature dogs. That being said, most dogs that are not extremely young would be well suited to most Butcher's recipes.
Butcher's Nutrition
Butcher's recipes provide variety in their nutrition but are generally above-average to significantly above-average when compared to other wet dog food brands.
This nutritional profile of most Butcher's recipes consists of substantial portions of protein and fat and minimal proportions of carbohydrates.
This is not surprising given that most of Butcher's recipes do not contain a significant portion of plant-material and all their recipes are wet dog food recipes.
Below is an example of the nutrition provided by a Butcher's wet dog food recipe. As you can see, the protein and fat proportion is extremely high.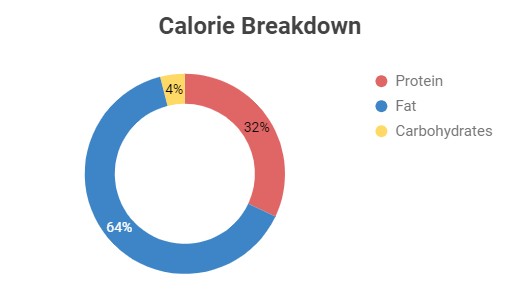 Butcher's Ingredients
High-Quality Meat & Fish Ingredients
Beef
Lamb
Turkey
Chicken
Salmon
Butcher's uses a moderate range of meat and fish ingredients in its recipes. The meat and fish ingredients chosen by Butcher's are industry favorites and are used by most pet food brands.
Examples include Chicken, Turkey, and Salmon. These ingredients are so popular as they are easy to source, affordable to purchase, and can provide excellent nutrition to dogs, high in protein and fat.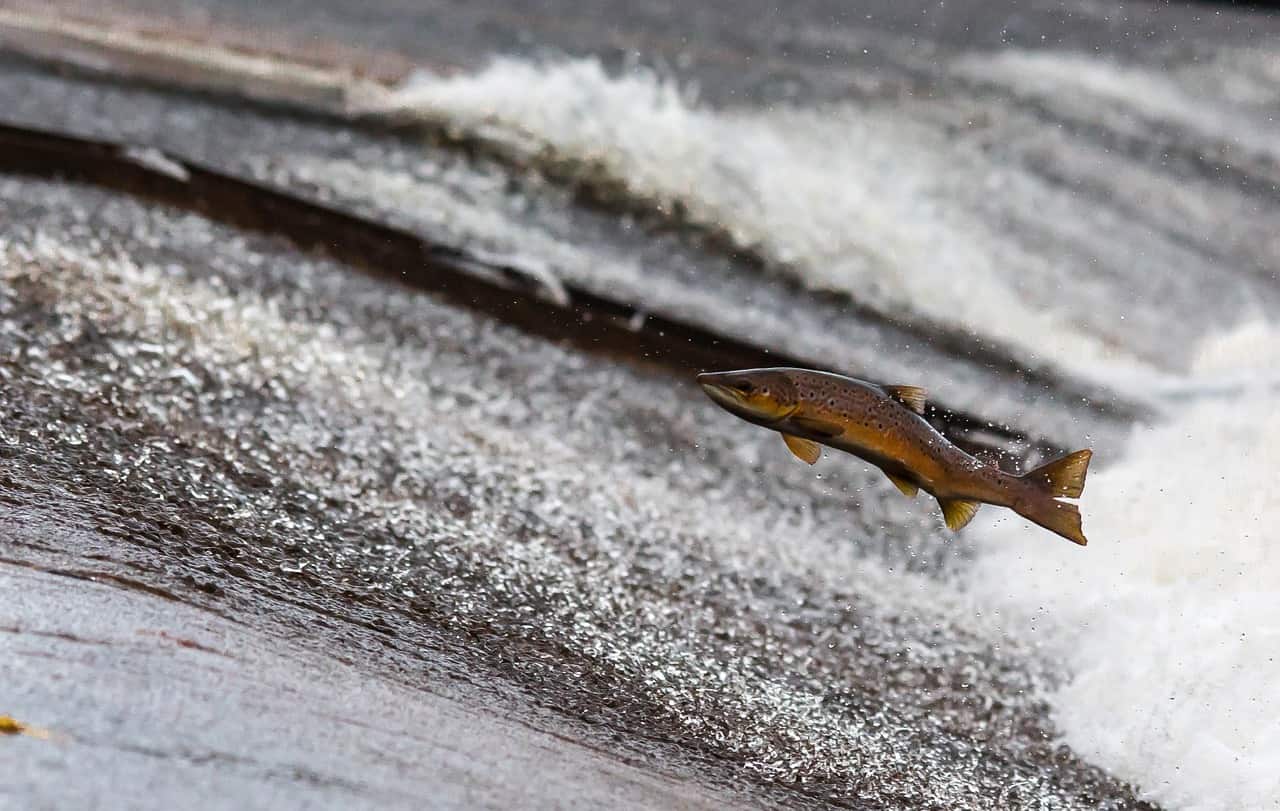 Some of Butcher's recipes make use of organ meat ingredients such as Liver. These are fantastic additions to pet food recipes and can boost levels of protein and fat as well as provide vitamins and minerals that are less abundant in traditional meat cuts.
Other Notable Ingredients
Rice is a common addition to Butcher's recipes as a source of carbohydrates. Rice is a grain ingredient and is one of the most common plant-based additions to pet food recipes.
However, there are many pet owners who will refuse to feed their pets food that contains grains as they disagree with their use. On the flip side, there are also many pet owners who swear by grains.
Regardless of your opinion, Rice can provide dogs with a mix of carbohydrates, fiber, and select micronutrients.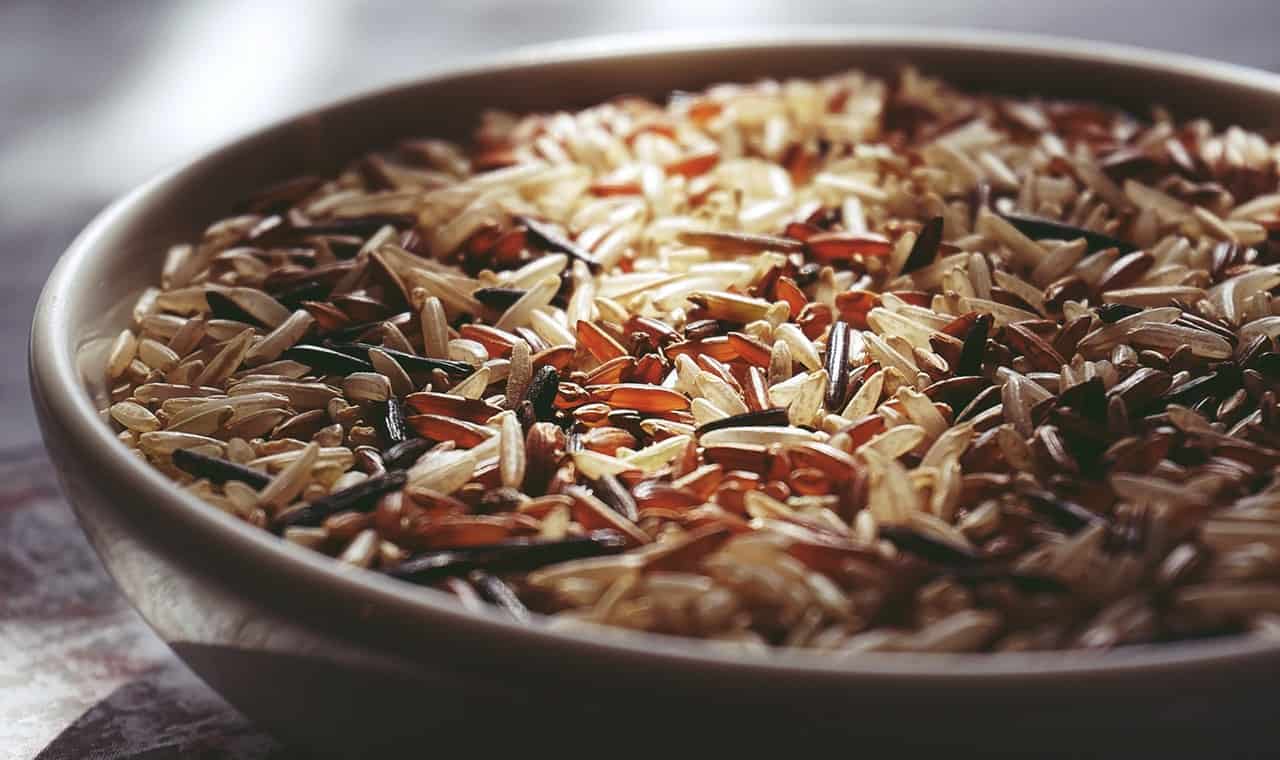 Sweet Potatoes are found in some Butchers' recipes and are also used as a source of carbohydrates. Sweet Potatoes, along with Potatoes, are both starch ingredients that are common in pet food. However, they are extremely dense sources of carbohydrates, which means that their portion size must be tightly controlled.
A select number of Butcher's recipes utilize Peas. Peas are a legume ingredient and are the most popular alternative to grain ingredients in dog food.
They are so popular as they are easy to source, affordable, and can offer favorable nutrition that provides carbohydrates, plant-based protein, and fiber.
Butcher's also uses some less common vegetable ingredients in some of its recipes, including Carrots and Parsnips. While these vegetables are not common additions to pet food recipes, they are positive ones and can provide some additional carbohydrates, fiber, vitamins, and minerals.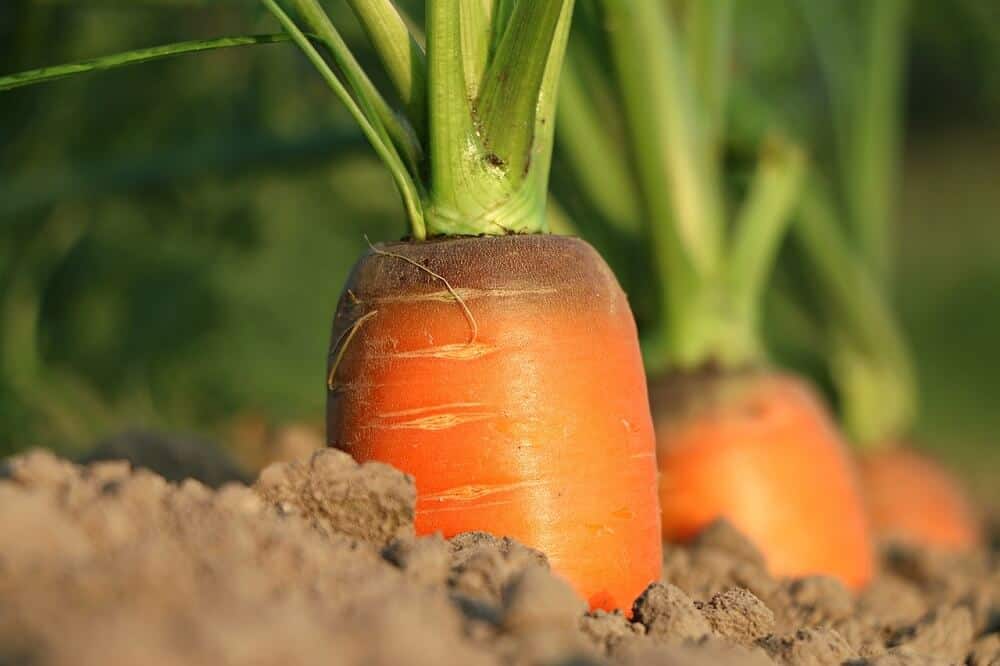 Butcher's Animal Testing
We can not find any information on whether Butcher's participates in animal testing for its products.
We strongly believe that laboratory or invasive testing of animals is a cruel and outdated practice. We hope that in the future, it will be eliminated.
Butcher's Recalls
Based on our research (FDA, AVMA, DogFoodAdvisor), we have no information that Butcher's has ever been involved in a recall.
Given that Butcher's is a brand that has been operating for over thirty years, this is extremely impressive and shows that they take their safety and quality practices seriously.
Nevertheless, consumers should always be vigilant of any future recalls of Butcher's or any other brand.
Butcher's Features Articles
At this time, Butcher's has not been featured in any of our articles.
Best of Butcher's
Adult Beef & Tripe In Jelly Review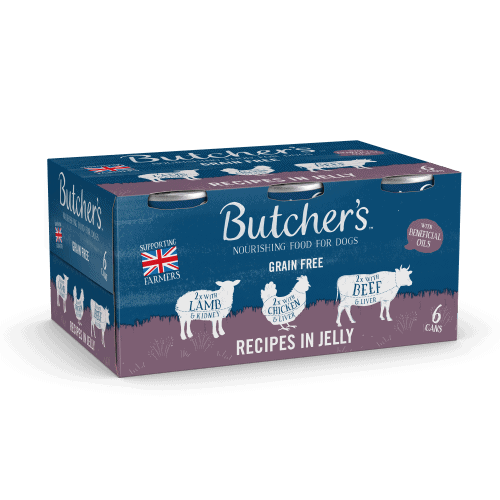 Butcher's In Jelly recipes are extremely appealing to dogs, with many going crazy for them. The above multi-pack contains a mix of Lamb, Chicken, and Beef recipes.
All three of these recipes offer extremely similar nutrition, and while they may be labeled as Beef or Lamb, the majority of the meat present is always Chicken.
This Chicken provides a plentiful supply of high-quality protein and fat to fuel a dog's activity and maintenance.
These "In Jelly" recipes contain little to no plant-based ingredients like some of Butcher's other recipes. This means the proportion of carbohydrates present is negligible.
Adult Chicken, Wholegrain Rice & Carrots Review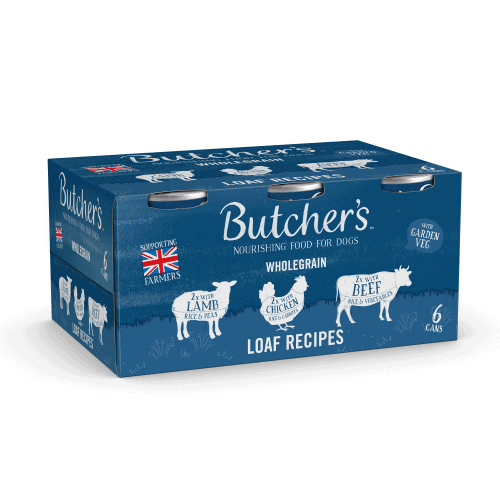 If you are looking to feed your dog a recipe with some plant-material, then the Wholegrain Loaf recipes would be a wise choice.
The above multi-pack contains the same mix of Lamb, Chicken, and Beef recipes, and once again, all three recipes use Chicken as their primary ingredient.
Despite the addition of some plant-based ingredients, each of the recipes still contains a large portion of meat ingredients that provide a sufficient proportion of protein and fat.
However, on top of this, they contain a small portion of Wholegrain Rice, Peas, and Carrots. This mixture provides a small and satisfactory proportion of carbohydrates and fiber.
Full Butcher's Product Range
Dog Food
Wet Dog Food
Puppy Beef
Puppy Turkey
Puppy Chicken
Puppy Lamb
Adult Original Tripe Loaf
Adult Chicken & Tripe Loaf
Adult Beef & Tripe Loaf
Adult Original Tripe In Jelly
Adult Chicken & Tripe In Jelly
Adult Beef & Tripe In Jelly
Adult Turkey & Rice
Adult Salmon & Rice
Adult Chicken & Rice
Adult With Beef, Rice & Veg
Adult With Chicken, Rice & Veg
Adult With Turkey, Rice & Veg
Adult Lamb, Wholegrain Rice & Peas
Adult Chicken, Wholegrain Rice & Carrots
Adult Beef, Wholegrain Rice & Carrots
Adult Chicken & Vegetables
Adult Beef & Chicken
Adult Chicken & Liver
Adult Lamb & Kidney
Adult Chicken & Wholegrain Rice
Adult Salmon & Wholegrain Rice
Adult Turkey & Wholegrain Rice
Adult Joint & Coat With Salmon
Adult Joint & Coat With Chicken
Adult Joint & Coat With Turkey
Super Senior With Turkey & Rice
Super Senior With Salmon & Rice
Super Senior With Chicken & Rice