Castor & Pollux Information
The Castor & Pollux pet food brand is well-established and was first launched back in 1999 by Shelley Gunton and Brian Connolly.
The name Castor & Pollux comes from Greek Mythology, which is why some of you may think it sounds familiar.
Castor & Pollux's unique selling point is that their products are organic or responsibly sourced. This trait is exceedingly rare in the industry, which often focuses on low-cost ingredients to minimize price.
Merrick Pet Care purchased the brand in 2012, which meant it was no longer a family-owned company.
Also, in 2015, Merrick Pet Care itself was purchased by Nestle Purina Petcare, which is one of the largest pet food companies in the world. As you might have guessed, they produce brands such as Purina Pro Plan.
Castor & Pollux Product Range
Dog Food
Castor & Pollux has a broad range of dog food products. This range includes both dry dog food and wet/canned dog food. There are slightly more wet/canned recipes than dry food recipes, but both ranges are significant in size.
Castor & Pollux produces some specialized recipes such as those for puppies and for senior dogs.
Cat Food
Castor & Pollux's cat food range is about half the size of their dog food range. Despite this, it still contains some notable variety with it offering both dry and wet/canned cat food.
Within this range, there are some specialized recipes, such as those for kittens.
Castor & Pollux Nutrition
Dog Food
While the nutrition offered by Castor & Pollux dog food recipes varies significantly, it is generally above-average.
This above-average nutritional profile consists of above-average proportions of protein and fat, which in most cases, is sourced from animal and fish ingredients. The recipes then contain a reasonable proportion of carbohydrates from plant-based sources.
Cat Food
The cat food recipes from Castor & Pollux provide very similar nutrition to the dog food recipes.
Their nutritional profile is typically above-average, and they include a significant portion of protein and fat.
This nutritional balance is more important for cats than dogs as they are obligate carnivores. This fact means that they thrive best on a diet that focuses heavily on meat and fish ingredients with minimal plant-matter.
Castor & Pollux Ingredients
High-Quality Meat & Fish Ingredients
Chicken
Turkey
Duck
Beef
Lamb
Salmon
Whitefish
Castor & Pollux uses a moderate range of meat and fish ingredients in its recipes. This range includes all of the industry favorites like Chicken, Beef, and Salmon.
All of the above-mentioned ingredients are high-quality additions and can provide a plentiful supply of protein and fat.
Castor & Pollux does not make use of any unusual meat and fish ingredients like other pet food brands. Examples of these include ingredients like Venison, Rabbit, and Kangaroo.
You can learn more about these ingredients and why they are popular in Hypoallergenic dog food in our Best Hypoallergenic Dog Foods Guide.
Other Notable Ingredients
Grain ingredients such as Oatmeal, Barley, and Brown Rice are found in select Castor & Pollux recipes. Grain ingredients are controversial additions to dog food, and many dog owners do not support their use.
Despite this, the grains used by Castor & Pollux are some of those that are looked upon more favorably.
This favorability is as they are less processed and can provide additional nutrition beyond their carbohydrate content.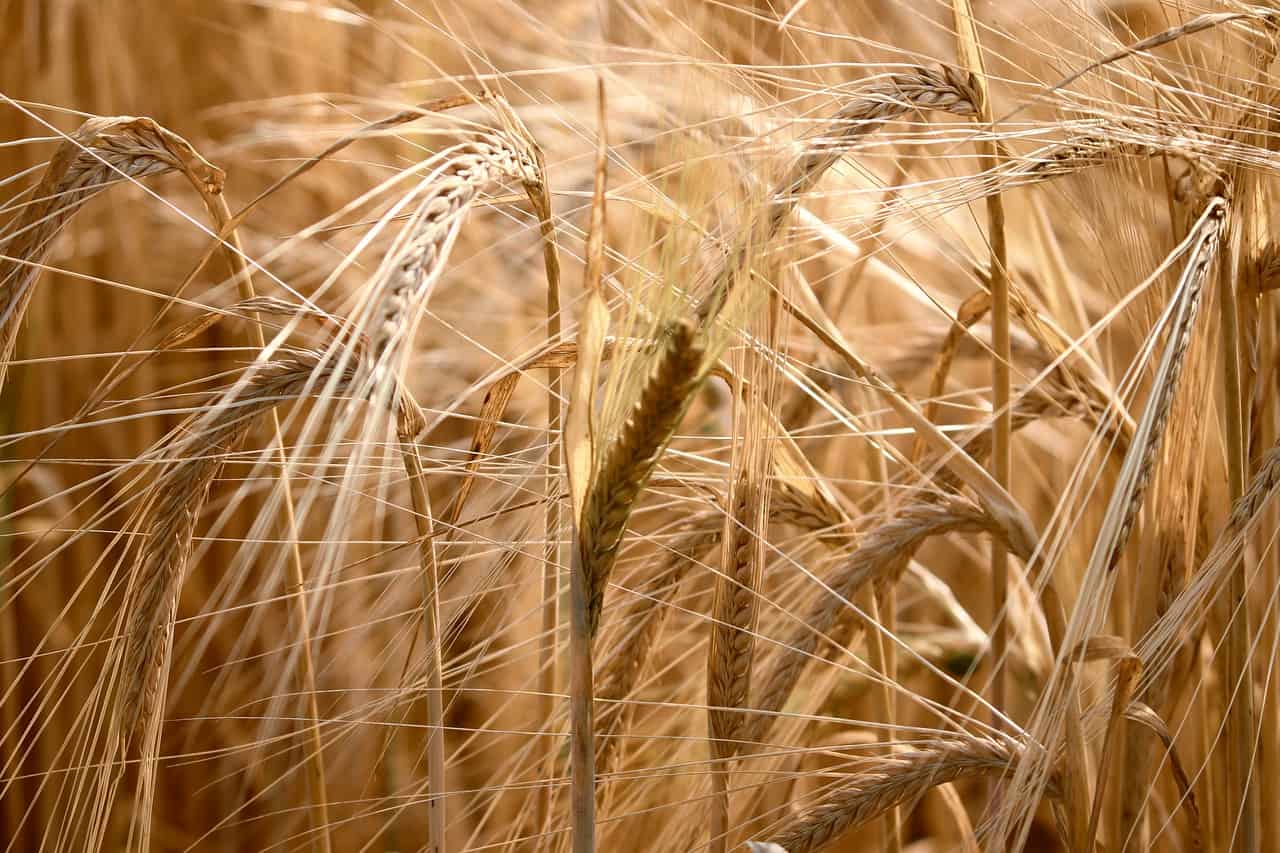 Castor & Pollux also use legume ingredients in some of its recipes, such as Peas and Chickpeas. Legumes such as these are extremely popular in the industry as they are affordable, nutritious, and easy to source.
However, it has been suggested that there are links between the heavy use of legumes in dog food and Canine Heart Disease. You can learn more about this here.
Sadly, Castor & Pollux makes extensive use of Pea Protein in its recipes. This ingredient is a vegetable by-product that is used to boost protein levels without investing in further meat and fish ingredients. It can also be used to mislead consumers when they are reading the ingredient list of a recipe.
You can learn more about this in our article Peas, Pea Protein, Pea Flour, and Pea Fiber in Dog Food.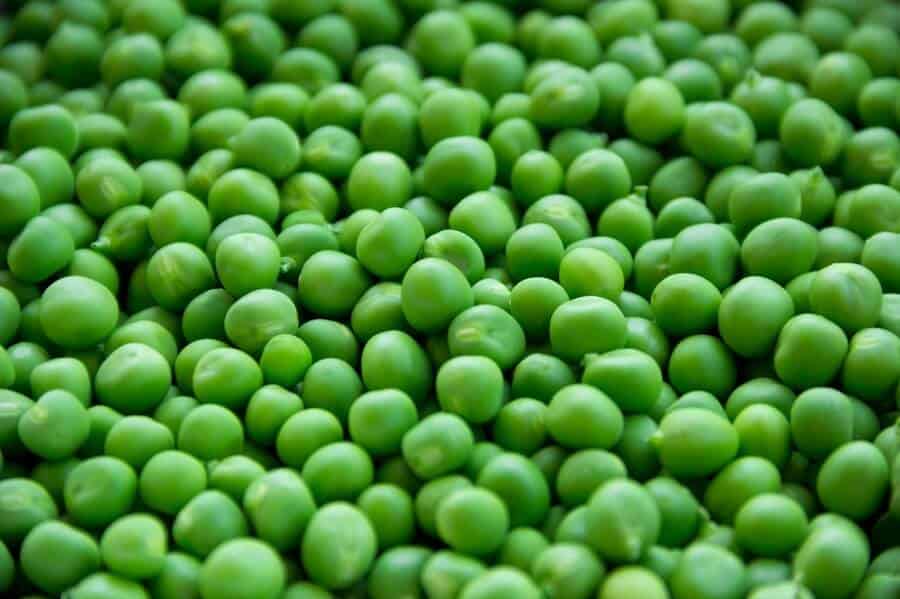 Sweet Potatoes and Tapioca are both starch ingredients that are used by many dog food brands. These ingredients are dense sources of carbohydrates, which means their portion size needs to be carefully watched.
Tapioca is not well known in the western world but is popular outside of North America and Europe. Read more about this ingredient in Tapioca In Dog Food.
Many dog food brands make use of Chicken Fat to improve the flavor of their recipes.
Castor & Pollux also chooses to do this. Chicken Fat isn't just used to boost flavor and is almost beneficial as it boosts the level of animal-based fat in a recipe.
Read more in Chicken Fat In Dog Food.
Flaxseed is known to be one of the best plant-based sources of the Omega 3 Fatty Acids, which is why it is so regularly seen in pet food recipes. These fatty acids are believed to provide several health benefits to humans and pets alike.
You can learn more about Flaxseed in Flaxseed In Dog Food.
Many pet food brands include Alfalfa in their recipes, thanks to the micronutrients it can provide. These vitamins and minerals are believed to provide dogs and cats with several health benefits.
Learn the specific nutrients Alfalfa can provide in Alfalfa In Dog Food.
Castor & Pollux Animal Testing
At this time, we have no information on what type of animal testing that Castor & Pollux participates in.
We strongly believe that invasive and laboratory-style testing of animals is a cruel and outdated practice and one which we hope will be eliminated.
Castor & Pollux Recalls
Based on our research (FDA, AVMA, DogFoodAdvisor), it appears that Castor & Pollux has undergone a single recall in its past.
In 2018, Castor & Pollux voluntarily recalled two different products after one of them was found to contain elevated levels of a naturally-occurring beef thyroid hormone.
This hormone can cause some negative effects if consumed, such as increased urination/thirst, weight loss, and more.
However, outside of this single, voluntary recall, Castor & Pollux has had no recalls. Despite not being recall free, we believe that Castor & Pollux take the safety and quality of its production process seriously.
We encourage all pet owners to be vigilant of any future recalls of Castor & Pollux or any other cat food brand.
Castor & Pollux Featured Articles
To date, Castor & Pollux has not been featured in any of our articles.
Best of Castor & Pollux
Pristine Grass-Fed Beef & Oatmeal Recipe Review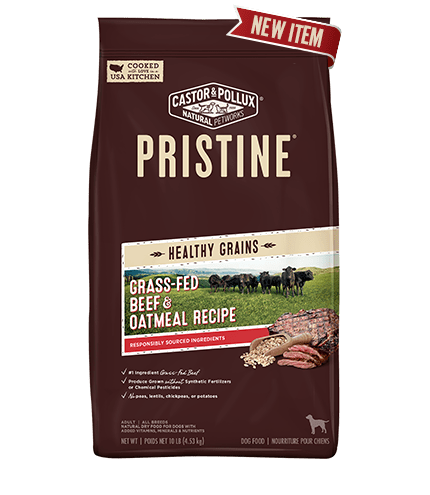 The Pristine range uses meat and fish ingredients from responsible and sustainable sources. This type of ingredient sourcing is extremely rare in the pet food world and is a refreshing option.
The primary meat ingredient in the above-recipe is Beef. Beef is a stalwart of the industry because it is easy to source, relatively affordable, and can provide excellent nutrition.
The recipe also contains a smaller portion of Chicken Meal, which, when combined with the Beef, provides an excellent overall proportion of protein and fat.
This recipe is grain-inclusive and uses a mix of grain ingredients such as Oatmeal, Brown Rice, and Barley. These three grain-ingredients provide a modest proportion of carbohydrates and fiber.
Castor & Pollux Full Product Range
Dog Food
Dry Dog Food
Organix Organic Puppy Recipe With Healthy Grains
Organix Organic Small Breed Recipe With Healthy Grains
Organix Grain Free Organic Chicken & Sweet Potato Recipe
Organix Grain Free Organic Puppy Recipe
Organix Grain Free Organic Senior Recipe
Organix Grain Free Organic Small Breed Recipe
Organix Organic Chicken & Oatmeal Recipe
Pristine Grain Free Small Breed Grass-Fed Beef & Sweet Potato Recipe
Pristine Grass-Fed Beef & Oatmeal Recipe
Pristine Wild-Caught Salmon & Oatmeal Recipe With Raw Bites
Grain Free Free-Range Chicken, Turkey & Lentil Recipe
Pristine Grain Free Grass-Fed Beef & Chickpea Recipe
Pristine Grain Free Grass-Fed Lamb & Lentil Recipe
Pristine Grain Free Puppy Wild-Caught Salmon & Sweet Potato Recipe
Pristine Grain Free Small Breed Grass-Fed Beef & Chickpea Recipe
Pristine Grain Free Wild-Caught Salmon & Sweet Potato Recipe
Pristine Grain Free Free-Range Chicken & Sweet Potato Recipe With Raw Bites
Pristine Grain Free Grass-Fed Beef & Sweet Potato Recipe With Raw Bites
Pristine Grain Free Wild-Caught Salmon & Sweet Potato Recipe With Raw Bites
Wet Dog Food
Organix Tiny Feasts Grain Free Organic Chicken & Potato Stew
Organix Tiny Feasts Grain Free Organic Chicken Recipe
Organix Tiny Feasts Grain Free Organic Turkey & Potato Stew
Organix Tiny Feasts Grain Free Organic Turkey Recipe
Organix Tiny Feasts Organic Chicken, Quinoa & Carrot Stew
Organix Tiny Feasts Organic Turkey, Quinoa & Carrot Stew
Organix Grain Free Organic Chicken & Potato Recipe
Organix Grain Free Organic Chicken & Vegetable Recipe
Organix Grain Free Organic Turkey & Vegetable Recipe
Organix Grain Free Organic Turkey, Carrot & Potato Recipe
Organix Organic Chicken & Brown Rice Recipe
Organix Organic Chicken & Potato Recipe
Organix Organic Turkey, Carrot & Potato Recipe
Butcher & Bushel Grain Free Organic Carved Turkey Dinner With Carrots & Sweet Potatoes In Gravy
Butcher & Bushel Grain Free Organic Chicken Wing & Thigh Dinner With Sweet Potatoes In Gravy
Butcher & Bushel Grain Free Organic Chopped Turkey & Chicken Dinner With Chicken Liver & Peas In Gravy
Butcher & Bushel Grain Free Organic Shredded Chicken Dinner With Potatoes In Gravy
Butcher & Bushel Grain Free Organic Tender Chicken Dinner With Potatoes & Apples In Gravy
Pristine Grain Free Cage-Free Duck, Pea & Carrot Stew
Pristine Grain Free Free-Range Chicken, Pea & Carrot Stew
Pristine Grain Free Free-Range Turkey, Carrot & Apple Stew
Pristine Grain Free Grass-Fed Beef, Pea & Carrot Stew
Pristine Grain Free Grass-Fed Lamb, Carrot & Apple Stew
Pristine Grain Free Small Breed Cage-Free Duck Stew
Pristine Grain Free Small Breed Free-Range Chicken Stew
Pristine Grain Free Small Breed Grass-Fed Beef Stew
Pristine Grain Free Small Breed Grass-Fed Lamb Stew
Cat Food
Dry Cat Food
Organix Grain Free Organic Chicken & Sweet Potato Recipe
Organic Grain Free Organic Kitten Recipe
Organix Organic Chicken & Brown Rice Recipe
Pristine Grain Free Free-Range Chicken & Turkey Recipe
Pristine Grain Free Wild-Caught Salmon Recipe
Pristine Grain Free Wild-Caught Tuna & Whitefish Recipe
Wet Cat Food
Organix Grain Free Organic Chicken & Chicken Liver Recipe
Organix Grain Free Organic Chicken Recipe
Organix Grain Free Organic Kitten Recipe Pate
Organix Grain Free Organic Shredded Chicken & Chicken Liver Recipe
Organix Grain Free Organic Shredded Chicken Recipe
Organix Grain Free Organic Turkey Recipe
Organix Organic Turkey & Spinach Recipe
Organix Organic Turkey, Brown Rice & Chicken Recipe
Pristine Grain Free Free-Range Chicken Recipe Pate
Pristine Grain Free Wild-Caught Salmon Recipe Pate
Pristine Grain Free Wild-Caught Tuna Recipe Pate
Pristine Grain Free Wild-Caught Whitefish Recipe Pate
Pristine Grain Free Free-Range Chicken Recipe Morsels In Gravy
Pristine Grain Free Cage-Free Duck Recipe Morsels In Gravy
Pristine Grain Free Free-Range Turkey Recipe Morsels In Gravy
Pristine Grain Free Wild-Caught Salmon Recipe Morsels In Gravy
Pristine Grain Free Wild-Caught Tuna Recipe Morsels In Gravy
Pristine Grain Free Wild-Caught Whitefish Recipe Morsels In Gravy