Natural Instinct Information
Natural Instinct is a raw pet food provider based in the United Kingdom. They are believers in providing a Biologically Appropriate Raw Diet, which is often shortened as BARF.
Over the last decade, raw pet food has become increasingly popular, and Natural Instinct has greatly benefited from this trend.
For those of you who are concerned about the source of your pet's food, Natural Instinct sources all of its meat, poultry, and fish ingredients from British suppliers.
Also, Natural Instinct produces its food in the UK, within its own manufacturing facilities. However, at this time, it isn't clear where these facilities are.
If you are interested in buying Natural Instinct pet food recipes, you can purchase them from over 500 pet food stores across the United Kingdom.
You can use their 'Find a Stockist' tool on their website to find the nearest retailer to you.
Also, if there isn't a store local to you that stocks Natural Instinct, their products can be purchased directly from Natural Instinct through their website.
Like many of the raw pet food providers in the UK, Natural Instinct is not available from any of the large UK pet food websites.
Natural Instinct Product Range
Dog Food
Natural Instinct has a broad range of dog food recipes, and their range is particularly large, given that they are a raw dog food provider.
Often raw dog food providers have smaller and more select product ranges as they don't have facilities and processes that are as established as the larger brands.
This range is split into several sub-ranges known as the Natural range, Working Dog range, and Pure range.
Despite the smaller range, Natural Instinct produces some specialty recipes, such as those for puppies and working dogs.
However, they do not produce any breed-specific or size-specific recipes, as some other brands do.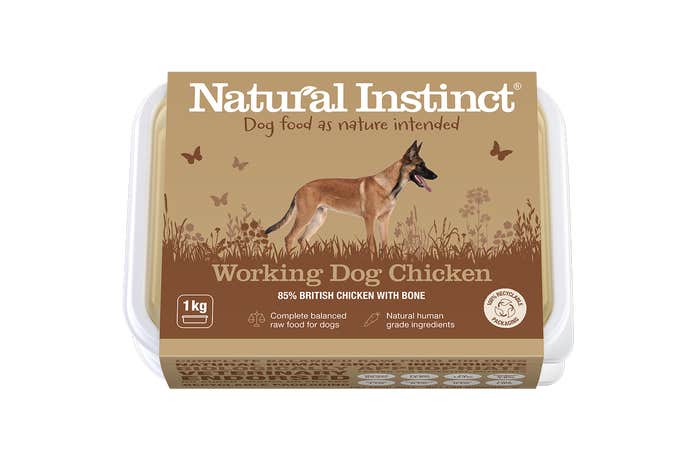 Cat Food
Natural Instinct's cat food range isn't as large as its dog food range but is still of notable size compared to other raw cat food providers.
However, we haven't noticed that over time, they have cut a few of their recipes, making this range even smaller. We aren't sure why they did this, but it could be due to supply chain issues and Covid19 pandemic.
Sadly, this smaller size means that there are fewer specialty recipes available such as a recipe for older cats.
However, many of their standard recipes would likely be suitable for senior cats, older kittens, or those cats with special dietary requirements.
Natural Instinct Nutrition
Dog Food
Given that many Natural Instinct dog food recipes contain 80% meat and fish ingredients, the nutrition they provide is excellent compared to traditional dry dog food.
This includes very high proportions of protein and fat from highly digestible sources and low proportions of carbohydrates.
Below is an example of the nutrition provided by a Natural Instinct recipe.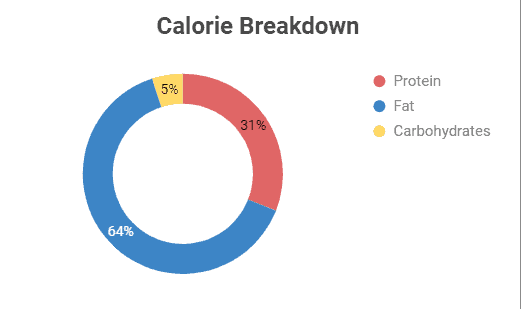 As you can see, the nutrition provided from protein and fat makes up 95% of the recipe's calorie content.
This kind of nutrition is suitable for dogs of all ages and activity levels but would be particularly advantageous to those who are very active or are working dogs.
This is because those types of dogs would have a much higher protein and fat requirement to match their high activity levels.
If you'd like to read more about canine nutrition, including a more detailed explanation of the importance of protein and fat in a dog's diet, check out our Dog Food Guide.
Cat Food
The nutrition provided by Natural Instinct cat food recipes is very similar to their dog food recipes, thanks to the equally high proportions of meat and fish ingredients.
You can see an example of this in the nutritional profile of one of their recipes, which is below.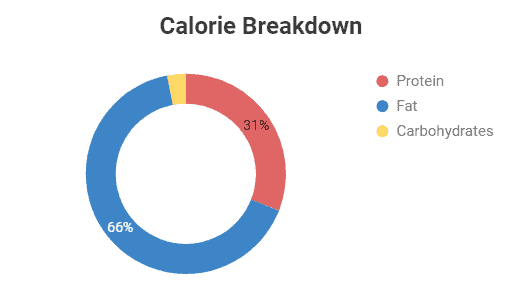 As you can see, this nutritional profile includes a very high protein and fat proportion that totals 97%, which then is combined with a tiny proportion of carbohydrates.
This nutritional makeup is very suited to cats who are obligate carnivores and do not need a significant portion of carbohydrates from plant-based ingredients in their diet.
To learn more about what it means to be an obligate carnivore, we recommend you head on over to our Cat Food Guide.
Natural Instinct Ingredients
As we touched on earlier, Natural Instinct is proud of using British meat and fish ingredients in its recipes.
They go into great detail to describe all of their meat and fish ingredients, and you can read this on their Our Recipes & Ingredients Page.
High-Quality Ingredients
Chicken
Turkey
Duck
Beef
Lamb
Salmon
Natural Instinct uses a moderate range of meat and fish ingredients in its recipes.
Many of these ingredients, such as Chicken and Salmon, are favorites in the industry thanks to their excellent nutritional value and relatively inexpensive cost.
In addition to these core ingredients, organ meats, such as Liver, are regularly featured in Natural Instinct recipes.
Organ meats are a fantastic addition to pet food recipes and can enhance their flavor as well as provide beneficial vitamins and minerals that traditional meat cuts lack.
If you'd like to read more about organ meats, we recommend you read our article Organ Meat Ingredients In Pet Food.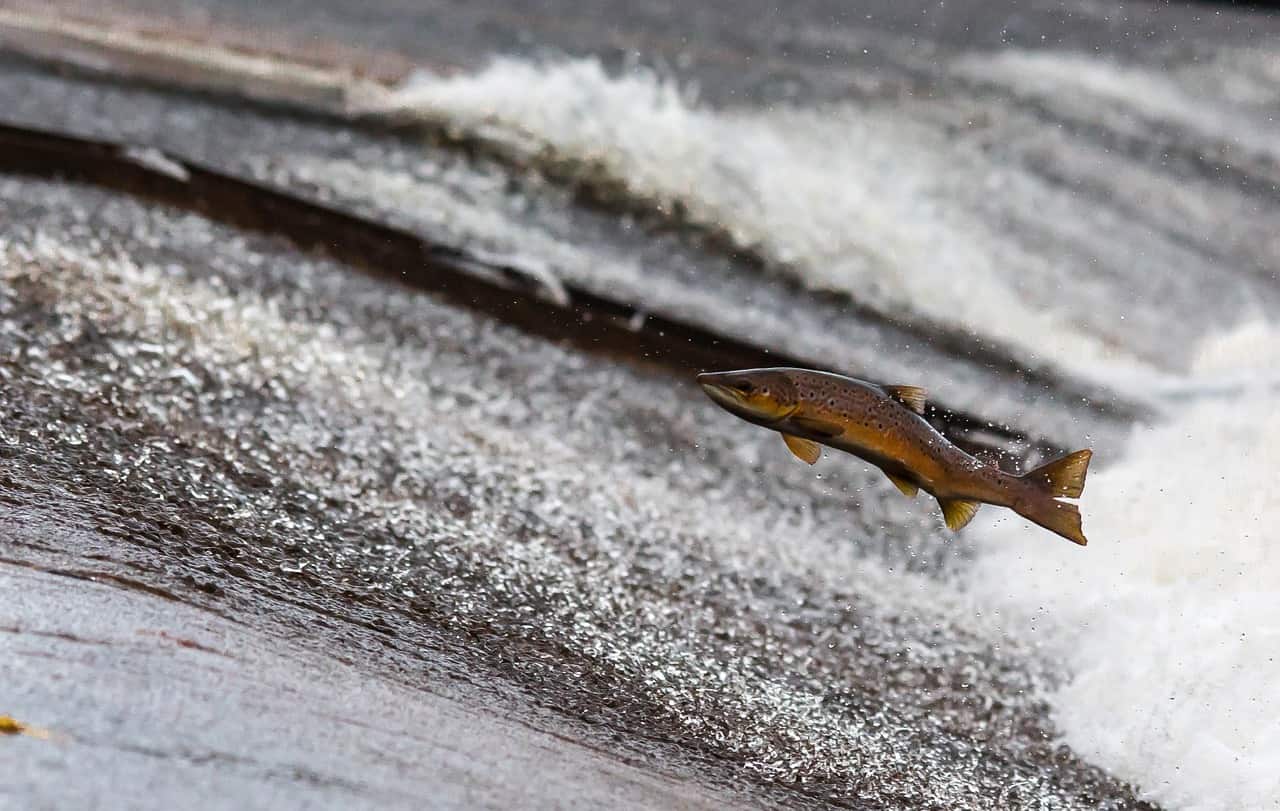 Other Notable Ingredients
Natural Instinct uses a small range of vegetable and fruit ingredients in its recipes. Examples of these ingredients include Carrots, Apples, Squash, and Spinach.
These ingredients can supplement the large portion of meat and fish ingredients with a modest portion of carbohydrates and fiber.
They can also provide some vitamins and minerals that meat and fish ingredients lack.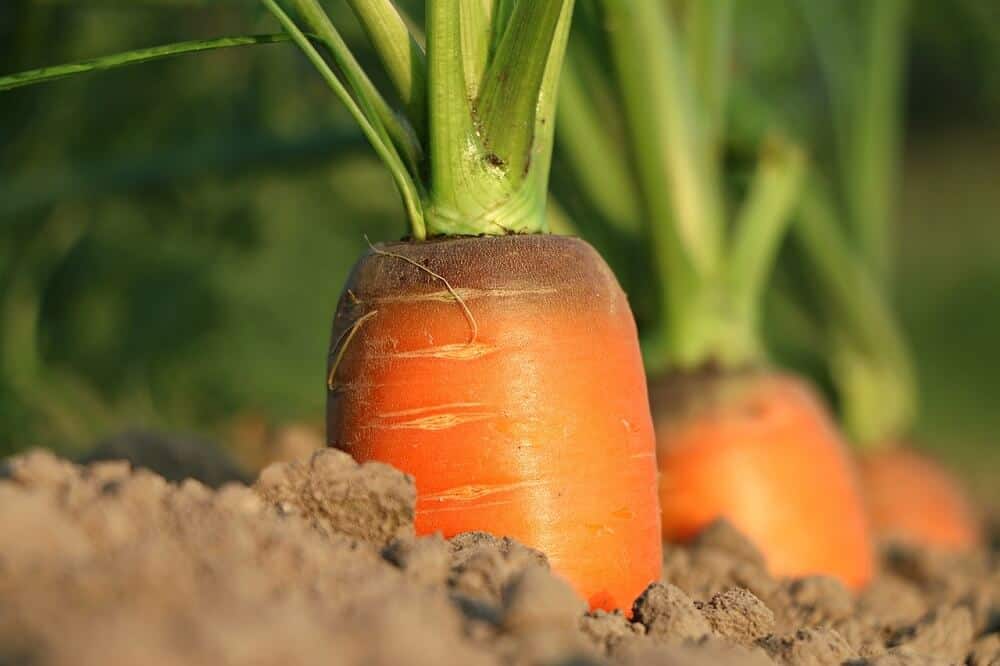 Some Natural Instinct recipes include the ingredient Brewers Yeast, which is popular in the industry as a minor ingredient.
This ingredient isn't well understood by most pet owners but is included to provide beneficial micronutrients, which many believe can provide health benefits to dogs and cats.
Examples of these micronutrients include high levels of several of the B Vitamins, such as B3, B6, and B9.
However, some are skeptical if these benefits will be noticeable. You can read more about Brewer's Yeast in our article Brewers Yeast In Dog Food.
Flaxseed regularly features in pet food recipes from all corners of the world thanks to the high levels of the Omega 3 Fatty Acids it can provide.
These Omega Fatty Acids are thought to provide several health benefits to dogs and cats, including an improvement in the condition of the skin, fur, and coats.
However, what is interesting is that Natural Instinct chooses to use Flaxseed Oil over Flaxseed, but despite this, its benefits remain the same.
There are some other benefits to Flaxseed outside of their Omega Fatty Acids. You can learn more about these in our article, Flaxseed In Dog Food.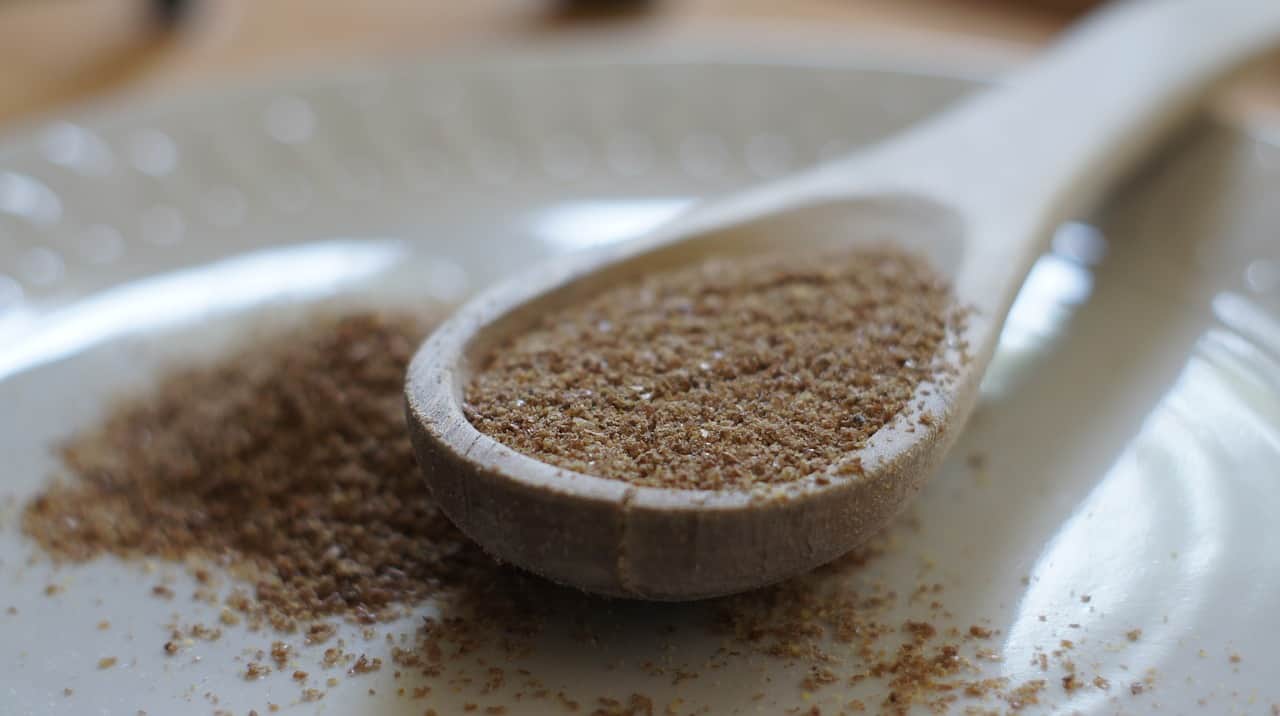 Natural Instinct Animal Testing
At this time, we have no information on what type of animal testing, if any, that Natural Instinct participates in.
Many smaller pet food brands avoid disclosing detailed information about their testing and trials.
We strongly believe that invasive or laboratory-style testing of animals is a cruel and outdated practice and one which we hope will be eliminated.
Natural Instinct Recalls
Based on our research (FDA, AVMA, DogFoodAdvisor), Natural instinct products have never been involved in a pet food recall which makes Natural Instinct a recall-free pet food brand.
Raw dog food providers have to be especially careful with their safety and quality processes to ensure food does not become contaminated or unsafe to consume.
Natural Instinct's lack of recalls is a notable feat, and we hope that it continues in the coming years and that they will further their safety efforts.
Despite this, we always encourage pet owners to be vigilant of pet food recalls from Natural Instinct or any other brand to ensure their pets remain healthy and safe.
Best of Natural Instinct
Natural Chicken & Lamb Review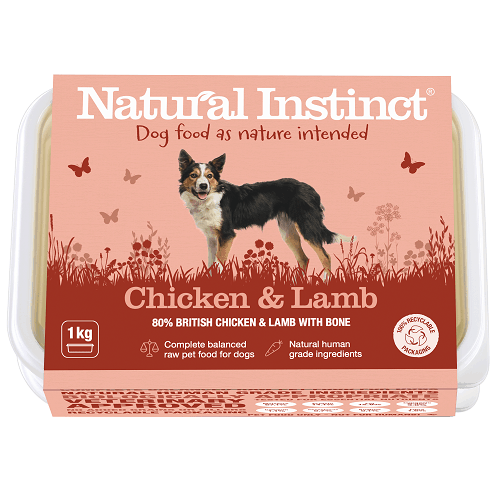 The above recipe from Natural Instinct is one of our favorites. It combines Chicken and Lamb, which is unusual, but despite this, it is a powerful combination that provides an excellent proportion of protein and fat.
This nutritional profile would be well suited to working dogs or dogs who are more active.
The recipe uses a mix of organ meats like Lamb Heart and Lamb Liver as its Lamb ingredients, which are common in Natural Instinct recipes.
These organ meat ingredients can provide a unique flavor and a plentiful supply of beneficial vitamins and minerals.
Lastly, the recipe has a small portion of Carrots, Apples, Butternut Squash, and Spinach. These minor plant-based ingredients help keep the food's texture consistent and provide a minor proportion of carbohydrates and fiber.
Cat Beef & Chicken Review

We also chose to go with another one of Natural Instinct's combination recipes as our favorite cat food recipe. Instead of Chicken and Lamb, this recipe uses Chicken and Beef, which is a more common combination.
Beef Heart is the first listed ingredient, which is highly unusual as organ meat ingredients tend to fall further down the ingredient list.
It is joined by Chicken and Beef Liver, which, when combined, provides a very satisfactory proportion of protein and fat.
This kind of nutritional profile is perfect for cats as their digestive system is designed to thrive on a diet of meat and fish with little plant matter.
The recipe does not contain any other significant ingredients but has a small portion of Brewers Yeast. Brewers Yeast is added to pet food because of the beneficial vitamins and minerals it can provide.
Natural Instinct Featured Articles
To date, Natural Instinct has not been featured in any of our articles.
Natural Instinct Full Product Range
Dog Food
Natural Chicken
Natural Lamb
Natural Senior (Chicken & Vegetables)
Natural Puppy (Chicken & Beef Liver)
Natural Tripe & Turkey
Natural Beef Tripe
Natural Chicken & Lamb
Natural Special Diet (Beef & Chicken)
Puppy Weaning Paste
Working Dog Turkey
Working Dog Chicken
Working Dog Duck
Working Dog Chicken & Tripe
Working Dog Puppy
Working Dog Beef & Chicken
Working Dog Chicken & Salmon
Pure Chicken
Pure Turkey
Pure Duck
Pure Green Tripe
Pure Beef
Cat Food
Kitten Weaning Paste
Cat Beef & Chicken
Cat Lamb & Chicken
Country Banquet (Cat) Chicken
Country Banquet (Cat) Turkey
Pure Chicken
Pure Turkey
Pure Green Tripe
Pure Beef