Autarky Information
Autarky is a dog food brand based in the United Kingdom. Both the company headquarters and its production facility can be found in Kettering Northamptonshire.
While the brand is based in the United Kingdom, their products can also be found in France, Belgium, and the Netherlands.
They market themselves as producers of hypoallergenic and grain-free diets. Their products can be purchased from a huge range of physical stores as well as large online retailers like Amazon and PetsAtHome.
Autarky Product Range
Autarky has a relatively small product range. This range only includes dry dog food with no wet/canned recipes.
However, there is some variety in the range including the use of different meat and fish ingredients and some niche recipes like puppy food and senior dog food.
Autarky Nutrition
The nutrition provided by Autarky recipes is fairly consistent and could be described as average to above-average.
This includes moderate proportions of protein and fat but somewhat excessive proportions of carbohydrates, especially for active dogs.
Autarky Ingredients
High-Quality Ingredients
Chicken
Turkey
Salmon
Whitefish
Autarky made use of a small range of meat and fish ingredients in their recipes. There are some notable absences from this list such as red meat ingredients including Beef and Lamb.
However, the ingredients that are used are high-quality and can provide highly digestible protein and fat at a relatively inexpensive price.
Other Notable Ingredients
Autarky uses a small range of grain ingredients in some of its recipes. Examples of these grains include Maize, Rice, and Oats.
Sadly, these grains, especially Maize, are not considered to be the highest quality or most appropriate for canine consumption. They are very dense sources of carbohydrates which is great for dog food manufacturers to keep their costs low but less great for dog's health.
However, there are alternative carbohydrate-providing ingredients used in some Autarky recipes such as Potatoes and Sweet Potatoes. These ingredients are also dense sources of carbohydrates but are preferred by some to grain ingredients.
Chicken Fat is found in some Autarky recipes. Chicken Fat is used to enhance the flavor of dog food recipes and increase the overall proportion of fat. Read more about Chicken Fat in our article Chicken Fat In Dog Food.
Beet Pulp is a regular addition to dog food recipes of all varieties. Its purpose is to provide soluble fiber which can aid the digestion of some dogs. Learn more about Beet Pulp in our article Dried Beet Pulp In Dog Food.
Alfalfa, which is sometimes known as Lucerne, is another regular addition to dog food. It is believed to provide health benefits along with some micronutrients. Read more about Alfalfa in our article Alfalfa In Dog Food.
Autarky Animal Testing
At this time, we have no information on what type of animal testing, if any, that Autraky participates in.
We strongly believe that invasive or laboratory-style testing of animals is a cruel and outdated practice and one which we hope will see a significant decline.
Autarky Recalls
Based on our research (FDA, AVMA, DogFoodAdvisor), Autarky products have never been recalled.
We hope that Autarky continues this record and takes the safety and quality of its production processes seriously.
Autarky Featured Articles
To date, Autarky has not been featured in any of our articles.
Best of Autarky
Succulent Salmon – Adult Review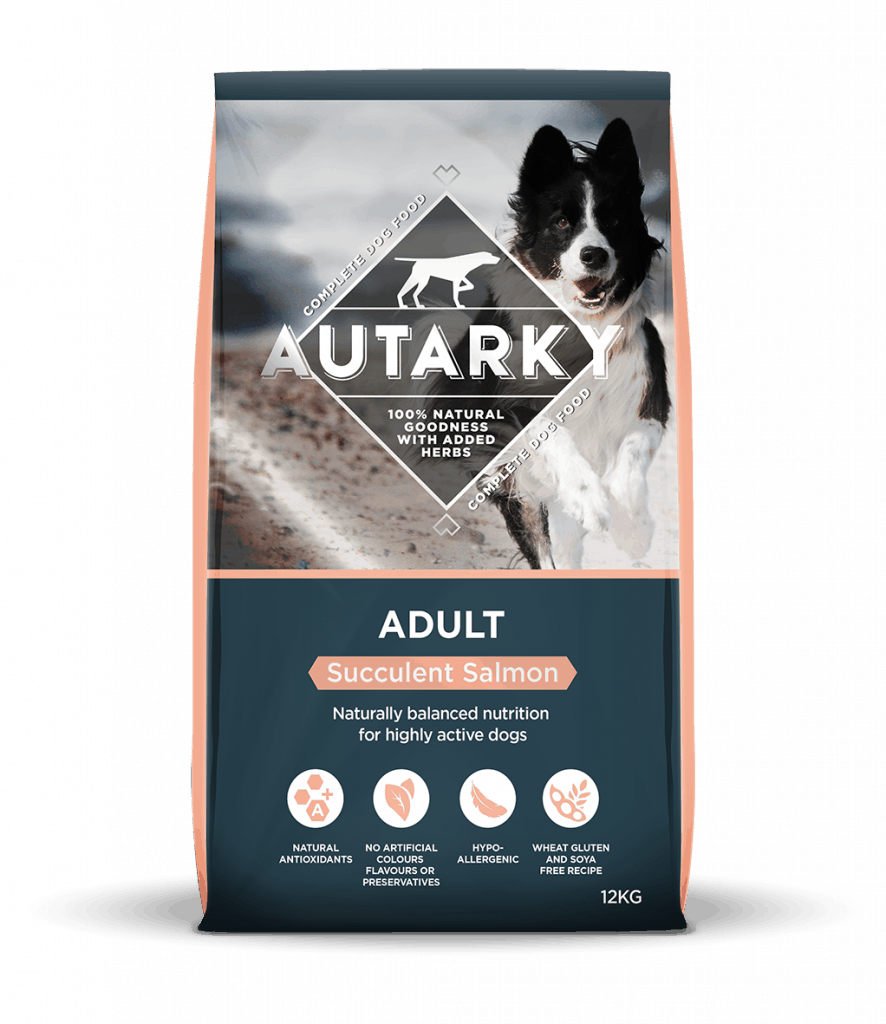 Delicious Chicken – Puppy/Junior Review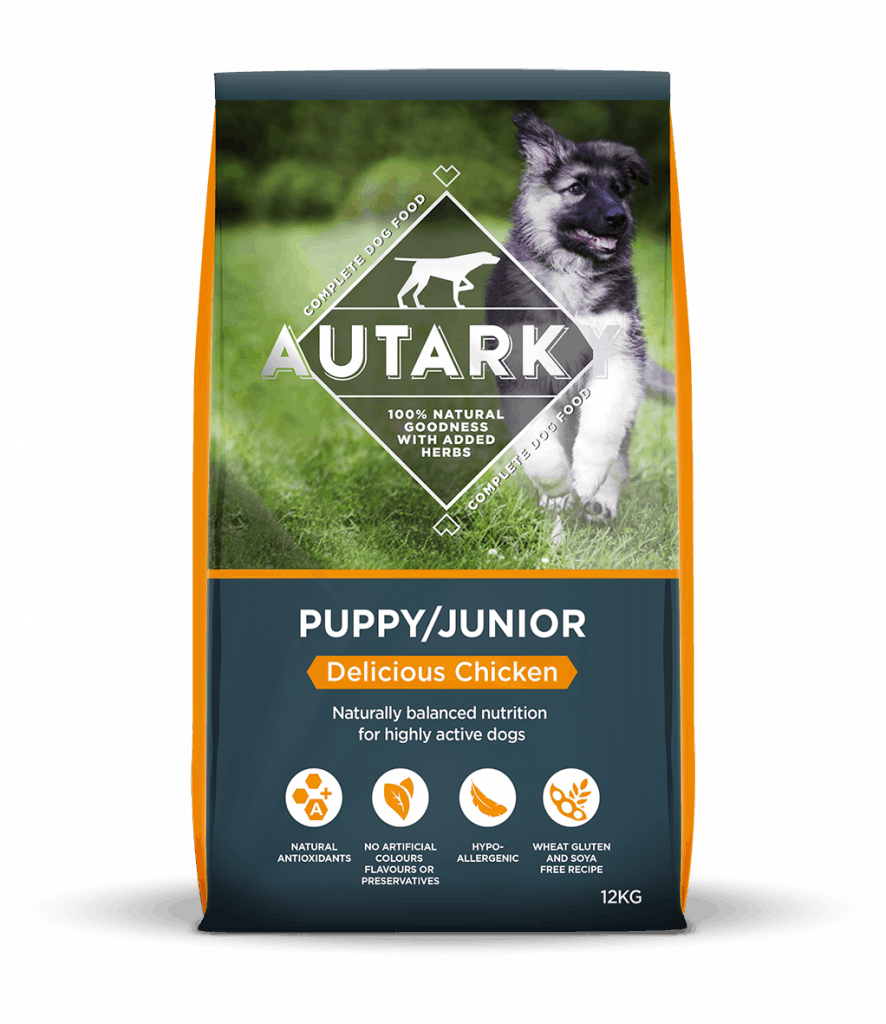 Autarky Full Product Range
Dog Food
Delicious Chicken – Puppy/Junior
Delicious Chicken – Adult
Succulent Salmon – Adult
Tantalising Turkey & Potato – Adult
Tasty White Fish & Potato – Adult
Delicious Chicken – Mature Lite
Succulent Salmon – Mature Lite