Gather Information
Gather is a sub-brand of Petcurean. Petcurean also owns the brands Now Fresh, Go! and, Summit, most of which are better known than Gather.
Gather is one of a small number of brands that are producing vegan dog food. Dog's do not need a vegan diet, and in the vast majority of cases, a vegan diet is likely to have a detrimental effect on their health.
Gather Product Range
Dog Food
Now Fresh has a very small product range consisting of only three dry dog food recipes.
On top of this, Gather only produces food suitable for adult dogs and does not produce food for puppies.
As mentioned earlier, one of Gather's dog food recipes is a vegan recipe.
Cat Food
Gather has a single cat food recipe. It is a dry cat food recipe and is very similar to an equivalent dry dog food recipe.
Thankfully Gather does not produce a vegan cat food recipe. Vegan cat food is even more dangerous than vegan dog food and should not be fed to a cat under any circumstances.
Gather Nutrition
Dog Food
The two non-vegan recipes sold by Gather provide surprisingly impressive nutrition.
Their nutritional profile is above average and includes above-average proportions of protein and fat. This type of nutrition is suitable for the majority of dogs, including those that are more active.
Cat Food
Gather Ingredients
High-Quality Meat & Fish Ingredients
While the number of meat and fish ingredients used by Gather is minimal, the ingredients that are used are high-quality. These ingredients will provide protein and fat to fuel activity, growth, and repair.
Other Notable Ingredients
Gather recipes include two of the most common legume ingredients – Peas and Lentils. These ingredients are so popular as they are relatively cheap and provide favorable nutrition. This includes high levels of protein for a plant-based ingredient.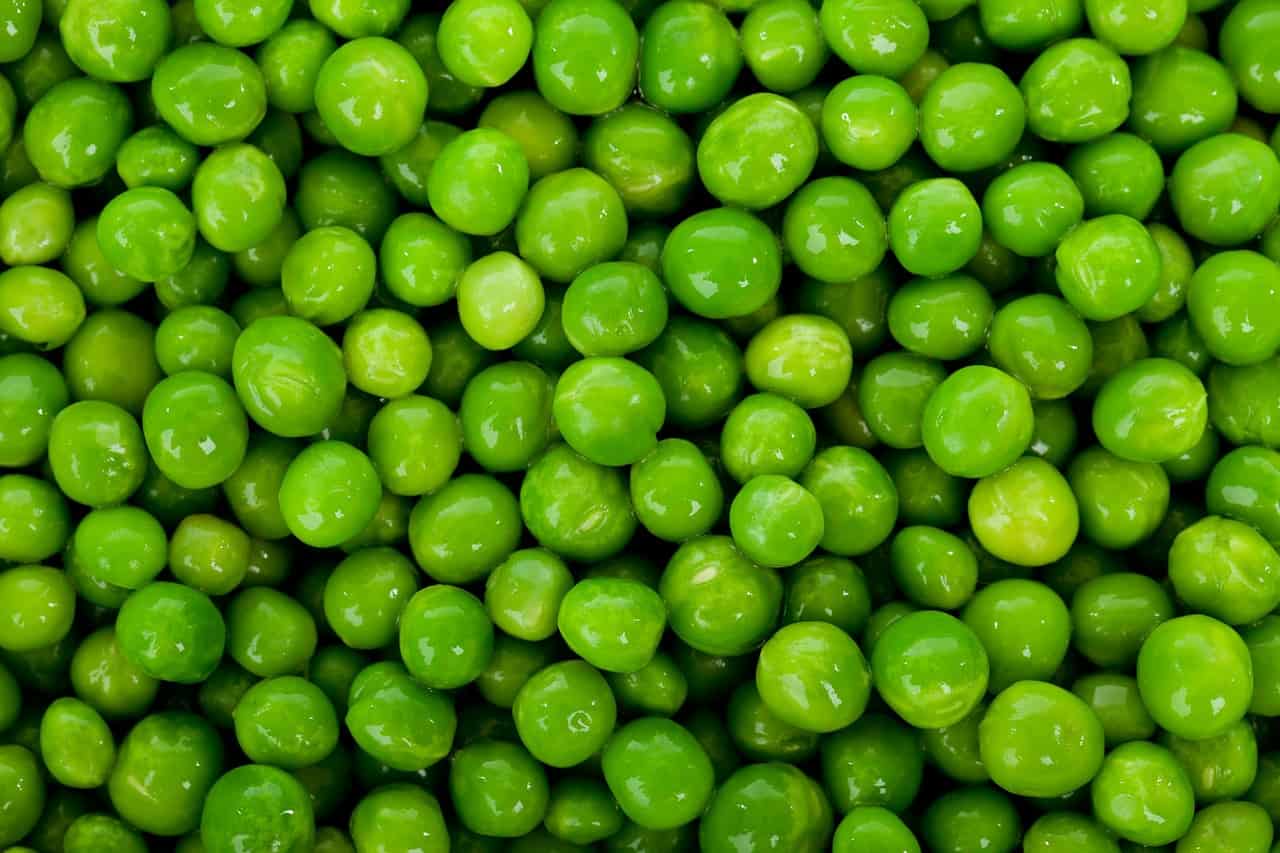 However, there are concerns about their use and if there is a link between legumes and Canine Heart Disease. You can read about this here.
Chicken Fat is a regular addition to dog food recipes. It is an inexpensive ingredient, and it easily improves the recipe's fat proportion as well as enhancing its flavor. Learn more in our article, Chicken Fat In Dog Food.
Flaxseed is another common addition to dog food. Flaxseed is one of the most sources of the Omega 3 Fatty Acids. It can also provide some other micronutrients which are thought to be beneficial. You can read more about the use of Flaxseed in dog food in our article Flaxseed In Dog Food.
Gather Animal Testing
At this time, we have no information on what type of animal testing, if any, that Gather participates in.
We strongly believe that laboratory and invasive testing of animals is a cruel and outdated practice and one which should be eliminated.
Gather Recalls
Based on our research (FDA, AVMA, DogFoodAdvisor), Gather products have never been recalled.
However, given this brand is still young, this lack of recalls is not surprising.
Despite this, we encourage all pet owners to be careful and vigilant of any future recalls of Gather or any other pet food brand.
Gather Featured Articles
At this time, Gather has not been featured in any of our articles.
Best of Gather
Wild Ocean Line-Caught Cod Recipe For Adult Dogs Review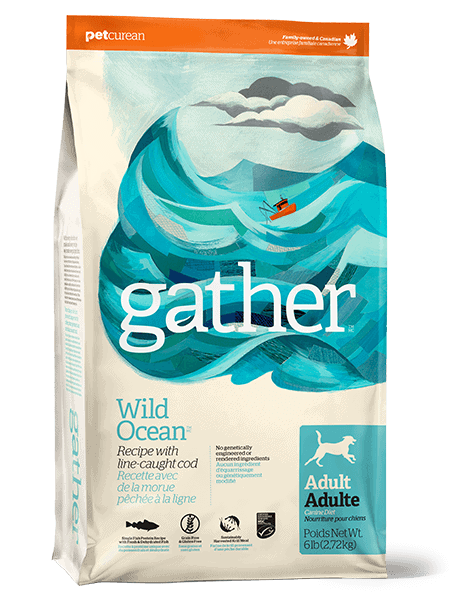 Free Acres Organic Free-Run Chicken For Cats Review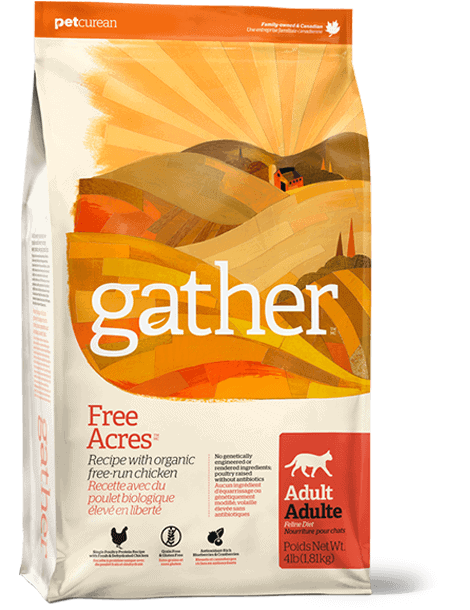 Gather Full Product Range
Dry Dog Food
Wild Ocean Line-Caught Cod Recipe For Adult Dogs
Free Acres Organic Free-Run Chicken Recipe For Adult Dogs
Endless Valley Vegan Recipe For Adult Dogs
Dry Cat Food
Organic Free-Run Chicken Recipe For Cats