Go! Information
Go! is an established pet food brand that is owned by Petcurean Pet Nutrition. Petcurean is a Canadian-based company that has its headquarters in British Columbia.
While Petcurean itself may not ring a bell, it owns several other pet food brands that you may have heard of such as Gather, Now Fresh, and Summit.
However, out of the brand that Petcurean owns, Go! is the most popular and the brand that offers the best nutrition and ingredient quality.
Based on our research, most Petcureans products are manufactured in Canada, but some select canned recipes are produced south of the border in the United States.
Petcurean's dry food production facility is in Ontario, Canada, while the canned recipe facilities are in Ontario, Canada, and New Jersey, USA.
Some US consumers are concerned and afraid of pet food products produced outside of the United States due to recalls in previous decades.
However, Canada has equally or more strict safety and quality controls than the United States, so this should not cause concern or worry.
Based on statements from Go!, their ingredients are sourced almost entirely in North America. The only exception to this ingredient sourcing is their Lamb and Venison ingredients, which are sourced from Australia and New Zealand which are reputable countries.
Go! products, along with their sister brands, are available from almost all accessible sources. These sources include hundreds or thousands of large physical pet stores such as PetSmart and smaller local pet stores.
If that wasn't sufficient, you can also find Go! and their sister brands from many of the large online pet food retailers like Amazon and Chewy.
Go! Product Range
Dog Food
Go! has an extensive range of dog food products which are split between traditional dry dog food (kibble) and wet/canned dog food.
The range is split into three distinct categories, which are Carnivore, Sensitivities, and Skin + Coat Care.
The Carnivore range tends to include higher proportions of protein and fat, whereas the Sensitivities and Skin + Coat Care tend to be catered to specific health problems or dietary requirements.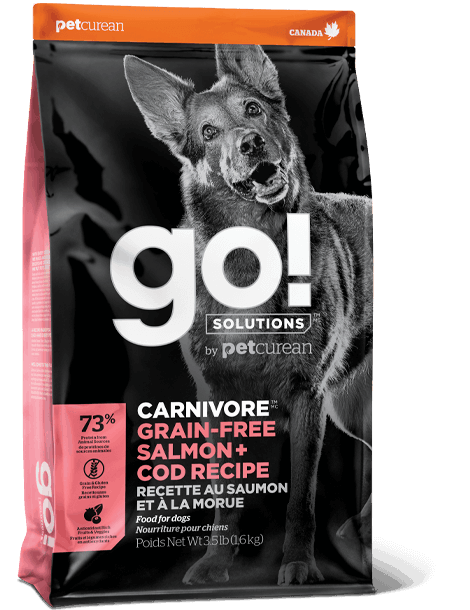 Within these ranges are several popular and demanded niche products such as puppy food, senior dog food, limited ingredient dog food, and food that can aid a dog's skin and coat.
As for Go!'s wet dog food range, some of these canned recipes mirror or are very similar to dry food recipes, which can make it easy to pair them up.
Cat Food
Go! 's range of cat food products is not quite as expansive as their dog food range but still has significant variety. The range is also split into the same three categories of Carnivore, Sensitivities, and Skin + Coat Care.
The range of dry cat food products from Go! includes grain inclusive and grain-free formulas, which is quite uncommon.
There are also some limited ingredient formulas to choose from and recipes focused on improving the health and condition of a cat's fur.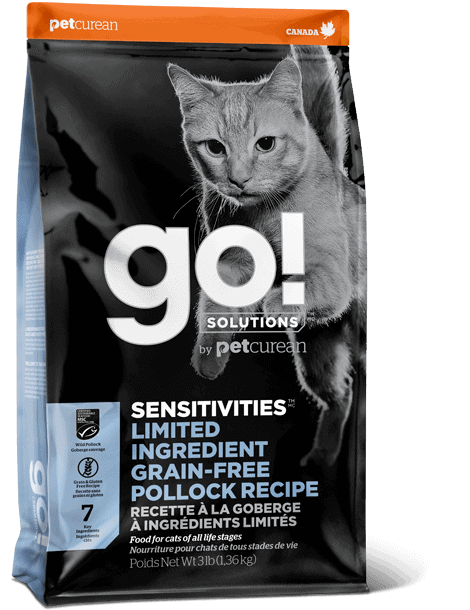 The canned or wet cat food range from Go! is of a similar size to the dry range and includes a mix of Stew recipes and Pate recipes which are two of the most popular varieties.
Go! Nutrition
Dog Food
The nutrition provided by Go! 's dry dog food range is significantly above average when compared to other similar dog food brands.
The nutritional profile of most of their recipes includes significantly above-average proportions of protein and fat, most of which is from animal-based sources.
The portion of carbohydrates in Go! 's formulas do vary from recipe to recipe but are generally significantly below average when compared to other dog food brands and a fair reflection of a dog's natural diet.
Below is an example of the nutritional profile of a Go! dry dog food recipe.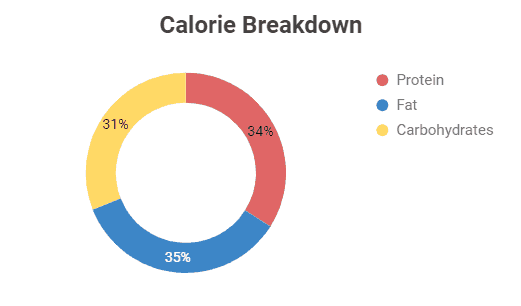 As you can see, the proportion of protein and fat sums to almost 70% of the recipe's nutritional content, which is impressive and shows that there is a large portion of animal-based content present.
If you are interested in learning more about canine nutrition, we highly recommend you check out our Dog Food Guide for an in-depth look.
Cat Food
The nutrition provided by Go! 's dry cat food range is also above average when compared to other similar brands and includes above-average proportions of protein and fat.
The proportion of carbohydrates present within Go!'s dry cat food recipes is below average.
You can see an example of the nutrition offered by a Go! dry cat food recipe below.
However, the nutritional profile offered by Go! formulas contains a higher proportion of carbohydrates than we believe cats require.
This disparity is as they are obligate carnivores which means that they thrive best on a diet high in animal-based content and with minimal plant-based ingredients.
Despite this, this nutrition offered by Go! is still a significant step up from most cat food formulas, which contain an excessive proportion of carbohydrates.
If you are interested in learning more about feline nutrition, head on over to our Cat Food Guide where we breakdown all the important aspects of modern cat food.
Go! Ingredients
According to Petcurean Go! 's website, all of the ingredients found in Go! products are sourced from North America, Australia, and New Zealand. These are all reliable and monitored sources of meat, fish, and non-meat ingredients.
Below is a selection of some of the high-quality meat and fish ingredients that can be found in Go! formulas.
High-Quality Meat & Fish Ingredients
Chicken
Turkey
Duck
Venison
Lamb
Boar
Salmon
Cod
Trout
Pollock
All of the ingredients listed above are high-quality and ideal additions for both dogs and cats. They can provide a plentiful supply of animal-based protein and fat to fuel growth, activity, and repair.
In particular, the fish ingredients, such as Salmon, can be extra advantageous. This advantage is as many fish ingredients are denser sources of the Omega 3 Fatty Acids.
These Fatty Acids are thought by many to provide several noticeable health benefits, such as improving the condition of dogs' skin and fur and reducing the risk of heart disease.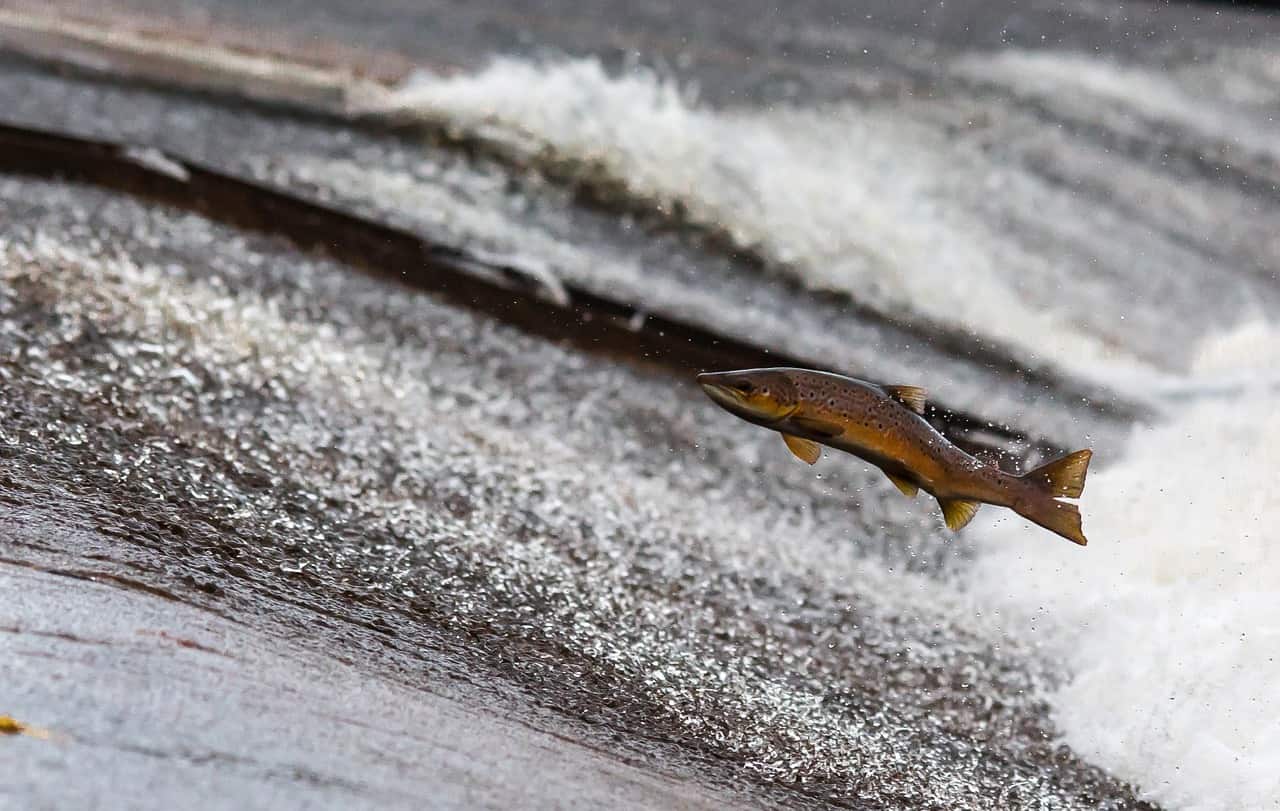 Several of the meat and fish ingredients used by Go! are industry favorites and are used by hundreds of brands across North America.
Examples of these heavily utilized ingredients include Chicken, Turkey, Salmon, and Beef.
These ingredients are so popular as they are relatively easy to source at scale, they are cost-effective, and they can provide excellent nutrition, high in protein and fat.
Other Notable Ingredients
Chicken Fat features in some of Go!'s recipes and is seeing increasing use in dog food across the industry. Its presence is for two purposes, the first of which is to improve or enhance the flavor and palatability of dog food.
Animal fat is particularly appealing to dogs, so Chicken Fat can, therefore, make a dog food recipe more enjoyable or appealing.
Also, animal fat, such as Chicken Fat, is added to boost the overall level of fat. Animal fat is the preferred energy source for active dogs as it is very concentrated and is easily absorbed by a dog's digestive system.
If you'd like to learn more about Chicken Fat, including whether it can trigger a Chicken allergy, take a read of our article, Chicken Fat In Dog Food.
Tapioca is an ingredient that many consumers in the western world will not be familiar with, but it is used by pet food brands such as Go!. It is a root vegetable and is very similar to Sweet Potatoes.
While its use in North America is limited, it is prevalent in South America and is in a variety of dishes for human consumption.
Tapioca is often included in dog food as an alternative to Potatoes or for dogs with severe allergies, but some brands just use it as a core plant-based ingredient.
If you'd like to learn more about Tapioca, check out our article Tapioca In Dog Food.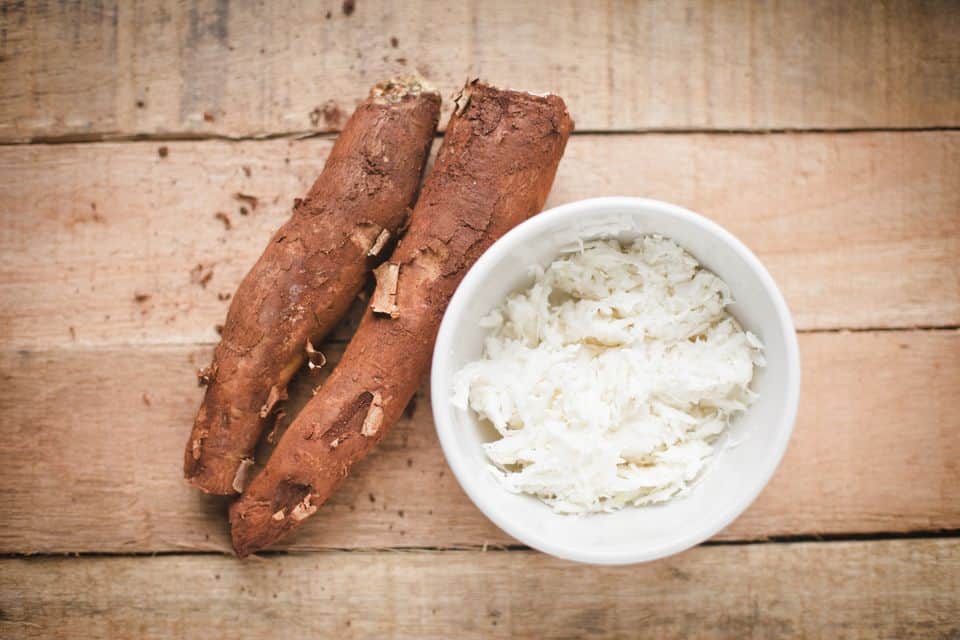 Alfalfa is closely related to legumes like Peas, but they have a very different appearances. Alfalfa has been used in livestock feed for decades but has started to see used as a minor ingredient in dog food.
It is usually present in dog food recipes in tiny quantities and not used as a source of nutrition, like protein, fat, or carbohydrates.
Instead, it is present because some believe it can provide many health benefits to dogs and cats.
However, some doubt how reliable or strong these health benefits may be. You can learn more about Alfalfa in our article Alfalfa In Dog Food.
Flaxseed is a seed that has been used in human diets for thousands of years. It has proven research behind it that shows it can provide several health benefits, and some of these extend to a dog's health.
It is probably the best plant-based source of the Omega Fatty Acids, in particular the Omega 3 Fatty Acids.
These fatty acids can provide a range of health benefits, such as improving a dog's skin and coat and an improvement in cognitive health.
However, Flaxseed has several other benefits that many are unaware of. Learn more about Flaxseed and its benefits in our article Flaxseed In Dog Food.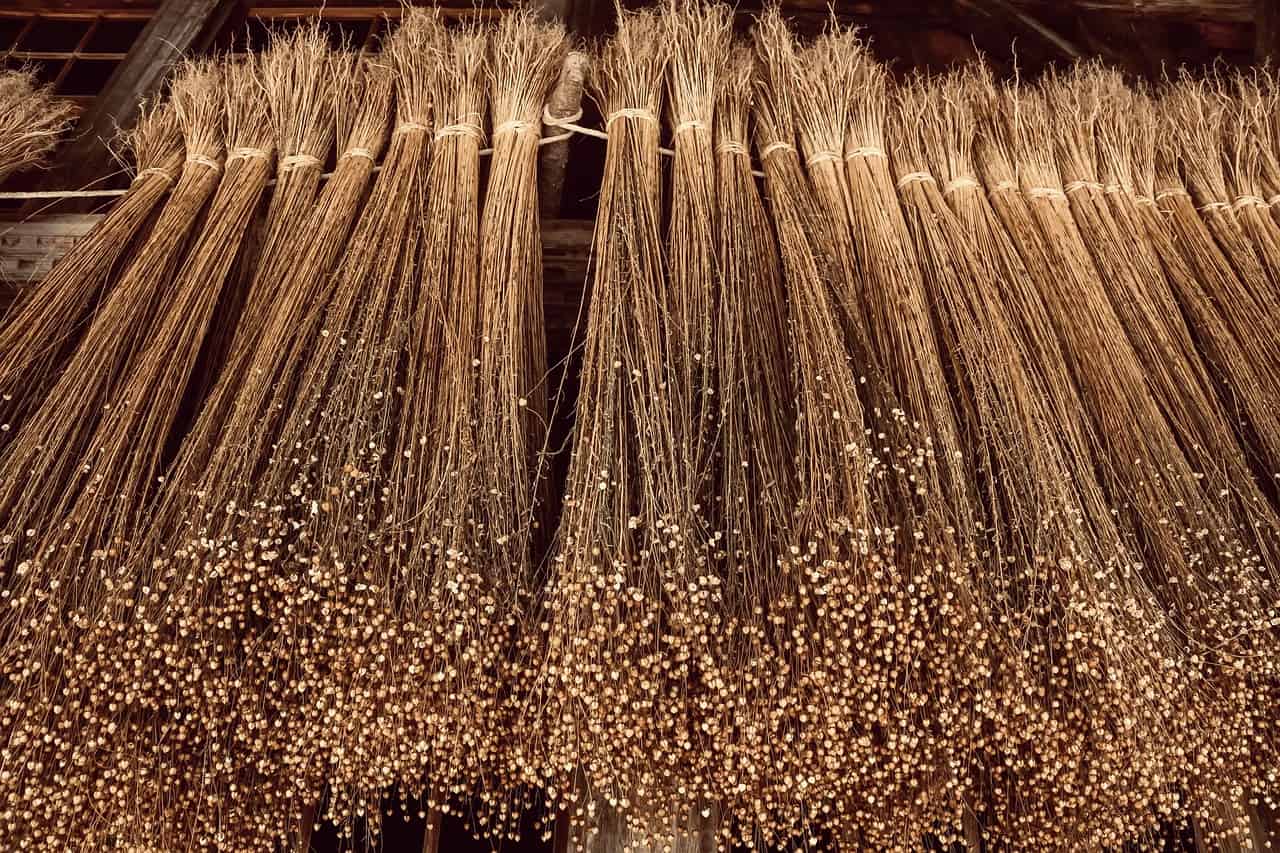 Canola Oil, alongside Sunflower Oil, is one of the two plant-based oils commonly found in dog food. Oils such as Canola Oil are added to dog food to boost the level of beneficial fats such as the Omega Fatty Acids.
However, Canola is controversial as some believe it has adverse effects, and it is often grown in unethical circumstances.
You can read more about Canola Oil's use in dog food in Canola Oil In Dog Food.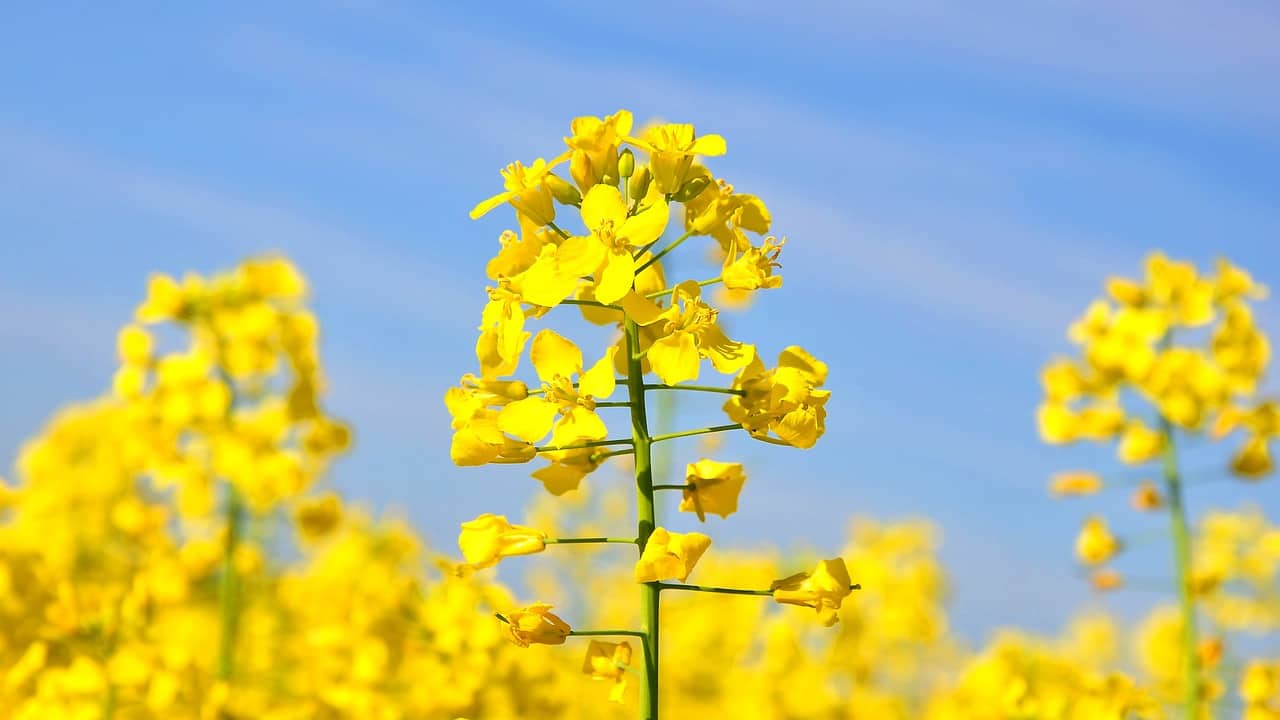 Go! Animal Testing
Most pet food manufacturers tend to provide very minimal detail around the animal testing or feeding trials that they perform. For many, this is as they fear backlash or poor feedback from their customer base on their practices.
However, Go! does give some information on their testing regime on their website.
They state: "At Petcurean we believe that, if any of our new products aren't fit to be tested on our own pets, then they shouldn't be tested at all. 
To ensure our products perform up to our (and our customers) high standards we perform palatability (taste), stool consistency, urine pH and feeding trials during our product development process"
While it would be beneficial to understand more details about this testing process, it is a positive trait that they communicate this to their customers and that they are more open than most of their competitors.
We strongly believe that invasive or laboratory testing of animals to test pet food is a cruel and outdated practice. We hope that in the coming years, its prevalence will decline or be eliminated.
Go! Recalls
Based on our research (FDA, AVMA, DogFoodAdvisor), Go! is a pet food brand that has issued recalls in its past, which means it is not a recall-free pet food brand.
The recall that affected Go! and Petcurean occurred almost two decades ago, in November 2003.
It is difficult to find reliable information online about this recall, but it was in connection with reported cases of liver disease and liver failure in dogs who were eating Petcurean Go! formulas.
This recall was very concerning at the time, as many pets were seriously harmed, and six were reported to have died.
Moreover, this recall affected Go!'s entire product range, including all batches of 4, 8, 12, and 30lb bags.
However, based on testing done after the fact and on batches of pet food that were recalled, no clear root cause of the contamination was found.
We do think it relevant to note that this recall was over fifteen years ago, and we do not believe that you shouldn't avoid Petcurean or Go! products based on this alone.
Thankfully, since this particular incident, there have been no further recalls of Petcurean or Go! products. We hope that this experience prompted them to take their safety and quality processes more seriously and that they will continue to do so in the future.
We strongly recommend that all pet owners are vigilant of any future recalls of Go! or any other pet food brands to ensure that their pets remain healthy and safe.
Go! Expertise
There has been growing concern in the dog food community at a lack of qualified and knowledgeable staff employed by pet food companies.
However, Go! 's Nutrition Manager has a Ph.D. in companion animal nutrition from the Western College of Veterinary Medicine at the University of Saskatchewan, a Master of Science degree in nutrition from the University of Saskatchewan, a Bachelor of Human Ecology degree in nutrition from the University of Manitoba.
In addition to this, Go! has three nutritionists with a Master of Science degree in animal nutrition from the University of Guelph on their team.
The educational background of these individuals is a positive sign and shows that Petcurean wants to ensure its products can provide safe and sufficient nutrition to pets.
Best of Go!
Carnivore Grain Free Salmon + Cod Recipe Review

ㅤ
We used to recommend Go!'s Fit + Free range, but this was rebranded, and it is now known as Carnivore.
This rebranding made several changes to the formulas but also added several recipes, including the Salmon + Cod recipe that is shown above.
Salmon and Cod are both highly nutritious fish ingredients and excellent additions to a dry dog food recipe. They contain a large portion of animal-based protein and fat that is ideal for a dog's diet.
Also, Salmon is one of the best sources of the Omega 3 Fatty Acids for dogs. These fatty acids can provide a range of health benefits, such as a reduced risk of heart disease and improved cognitive function.
The recipe is rounded off with a mix of legume ingredients such as Lentils, Peas, Chickpeas, and Tapioca. These ingredients provide a modest proportion of carbohydrates and some dietary fiber.
Carnivore Grain Free Chicken, Turkey + Duck Puppy Recipe Review
ㅤ
The Carnivore Puppy Recipe is extremely similar to their adult equivalent and contains an extensive range of poultry ingredients, including Chicken, Turkey, and Duck.
These ingredients are an excellent addition and can provide an abundance of high-quality protein and fat, which is perfect for a growing young pup.
This lines up to be a minimum of 36% protein and 18% fat which is far above average for a dry puppy food recipe.
Outside of its meat content, the formula also includes a broad range of vegetable and fruit ingredients.
The majority of this content is made up of Legumes like Peas and Chickpeas, but there are smaller portions of others like Blueberries and Bananas, which can add unique flavors as well as some vitamins and minerals.
Skin + Coat Care Pollock Pate Recipe Review

ㅤ
Go! 's range of wet food recipes isn't as broad as their dry food range but has does have variety. The formula mentioned above is designed for dogs who want to improve the condition of their skin and coat.
The two primary meat ingredients found in the recipe are Pollock and Turkey. These two ingredients are fantastic sources of high-quality animal-based protein and fat.
While not as dense as a source of the Omega Fatty Acids as some other fish ingredients are, the portion provided is still higher than nonfish ingredients like Chicken or Beef.
The formula also contains small portions of a number of vegetable ingredients, including Tapioca, Brown Rice, Carrots, Peas, and Sweet Potatoes.
This selection breaks the mold by not being solely focused on legumes like most other dog food formulas. The portion size of each of these ingredients is so small that they barely contribute any nutrition in isolation.
Go! Carnivore Grain Free Chicken, Turkey + Duck Review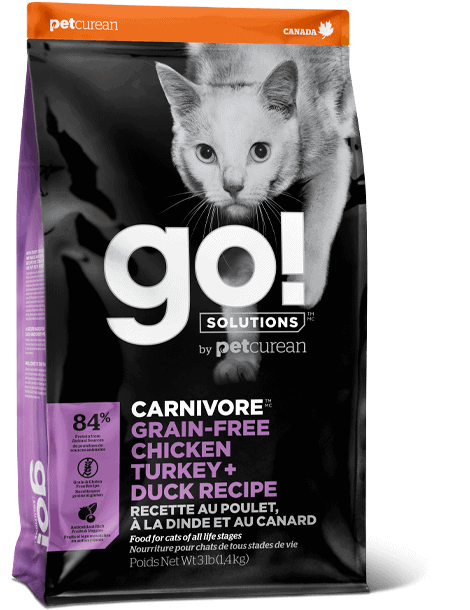 ㅤ
The above Carnivore recipe is one of Go!'s high protein recipes and is worth a close look. It includes all three of the most popular poultry ingredients found in pet food: Chicken, Turkey, and Duck.
This combination provides an extremely satisfactory proportion of protein and fat that is far above most dry cat food recipes.
This includes a minimum of 46% protein and 18% fat which is extremely high and ensures that they make up the bulk of the formula.
The recipe then includes a small portion of Peas, Potatoes, and Tapioca, which provide a mix of carbohydrates and fiber.
While these ingredients aren't ideal components, their portion size is so small that it isn't worthy of concern.
Sensitivities Limited Ingredient Grain Free Duck Pate Review
ㅤ
One of Go!'s clear strengths is their limited ingredient food which is for pets with severe allergies or sensitivities. The above Duck Pate cat food recipe is a prime example of this.
It only contains a single meat ingredient in Duck which means cats are less likely to have adverse effects if they are prone to meat allergies.
Despite this, the proportion of protein and fat provided by this Duck is still considerable and sufficient for most cats.
Outside of the Duck content, the recipe uses a small selection of ingredients, including Tapioca, Egg Whites, Pumpkin, Cranberries, and Flaxseed.
The Tapioca provides the bulk of the plant-based content and carbohydrates, while the other ingredients are present to provide valuable micronutrients such as the Omega 3 Fatty Acids or beneficial vitamins and minerals.
Go! Featured Articles
While most brands on our site have only featured in a handful of recipes, Go! has been featured in a huge number of articles highlighting the best types of dog and cat food for specific pets.
Below we give a brief summary of these articles, and if any of these interest you, we recommend taking the time to read them.
Best Puppy Food – While Go! may only have a single puppy formula, it is impressive enough to feature as one of our recommendations in our in-depth look at puppy food.
This article explores the differences between adult and puppy food as well as specific requirements for some puppies, such as large or giant breeds.
Then we recommend several high-quality puppy food recipes from brands like Go!, Orijen, Nulo, and American Journey.
Best Senior Dog Food – While most dog owners choose not to use a senior dog food formula for their aging dogs, they are growing in popularity.
They are specially designed to provide a more appropriate balance of nutrients to keep senior dogs happy and healthy.
Go!'s senior recipe features in our guide as one of the suggested recipes thanks to its incredible ingredient quality, along with others from brands like Orijen, Holistic Select, Wellness, and Victor.
Best Chicken Free Cat Food – Chicken is probably the most common allergen for cats which makes the demand and interest in chicken-free cat food exceptionally high.
In this article, we discuss Chicken allergies, including information on what triggers them and alternatives to Chicken. We then dive into some of the industry's best Chicken-free food, including a dry cat food recipe from Go!.
Best Dog Food For Great Danes – Great Danes are incredibly recognizable and are one of the largest breeds of dogs. We discuss the breed and its dietary requirements before outlining a few specially selected recipes we think would suit Great Danes.
A Go! senior dog food formula is featured in this article as a viable option for those Great Danes who are growing older.
This applicability of this senior recipe to senior Great Danes is thanks to Go!'s fantastic ingredient quality and nutrition.
Best Dog Food For Border Collies – Border Collies are famous for being sheep herding dogs and for their incredible intelligence.
This article explores some of the health challenges Border Collies experience and some dog food recipes that would be ideally suited for them. One of Go!'s recipes easily takes a spot on this list.
Best Dog Food In Canada – Many dog owners in Canada struggle to find reliable information online as the majority of websites focus on US dog food brands and formulas.
Thankfully we've done the research for you and have put together a comprehensive list of dog food brands and recipes available in Canada, including Go!.
Best Cat Food In Canada – In an identical fashion to the above, finding reliable information online about Canadian cat food can be incredibly difficult.
In this article, we discuss many of the same Canadian pet food brands that we did in our dog food article, but also some unique additions that may catch your eye.
Best Cat Food For Older Cats With Bad Teeth – Many senior cats have severe or persistent dental problems, and that can make finding food they can easily eat quite difficult.
In this article, we analyze a range of senior cat food recipes or softer cat foods that may be better suited for those cats with bad teeth.
Best Cat Food For Older Cats That Vomit – Another common issue for some older cats is vomiting up their food after they have eaten. This can be serious and, if not addressed, can lead to weight loss and other adverse health effects.
Thankfully, we've got a long list of cat food recipes designed for older cats and those with sensitive stomachs. There will almost certainly be one in our list that would appeal to your cat.
Best Low Sodium Dog Foods – Some dogs have severe health problems which require them to consume a diet low in sodium.
However, most dog food brands do not readily present these sodium levels on their websites or packaging, which can make finding low sodium dog foods challenging.
Thankfully, we've done the research for you and have a comprehensive list of low sodium dog food recipes that you can try.
Go! Full Product Range
Dry Dog Food
Carnivore Grain Free Salmon + Cod Recipe
Carnivore Grain Free Lamb + Wild Boar Recipe
Carnivore Grain Free Chicken, Turkey + Duck Puppy Recipe
Carnivore Grain Free Chicken, Turkey + Duck Adult Recipe
Carnivore Grain Free Chicken, Turkey + Duck Senior Recipe
Skin + Coat Care Salmon Recipe
Skin + Coat Care Lamb Recipe
Skin + Coat Care Grain Free Chicken Recipe
Skin + Coat Care Chicken Recipe
Sensitivity + Shine Limited Ingredient Duck Recipe
Sensitivity + Shine Limited Ingredient Salmon Recipe
Sensitivity + Shine Limited Ingredient Venison Recipe
Sensitivity + Shine Limited Ingredient Turkey Recipe
Sensitivity + Shine Limited Ingredient Pollock Recipe
Sensitivity + Shine Limited Ingredient Lamb Recipe
Sensitivity + Shine Duck Recipe
Canned/Wet Dog Food
Sensitivity + Shine Grain Free Duck Pate Recipe
Sensitivity + Shine Grain Free Whitefish + Freshwater Trout Pate Recipe
Daily Defense Chicken Stew Recipe
Daily Defense Turkey Stew Recipe
Daily Defense Whitefish + Salmon Recipe
Fit + Free Grain Free Chicken, Turkey + Trout Stew Recipe
Fit + Free Grain Free Chicken, Turkey + Duck Stew Recipe
Dry Cat Food
 Carnivore Grain Free Lamb + Wild Boar Recipe
 Carnivore Grain Free Salmon + Cod Recipe
 Carnivore Grain Free Chicken, Turkey + Duck Recipe
Skin + Coat Care Grain Salmon Recipe
Skin + Coat Care Chicken Recipe
Sensitivity + Shine Duck Recipe
Sensitivity + Shine Pollock Recipe
Sensitivity + Shine Salmon Recipe
Canned/Wet Cat Food
Sensitivity + Shine Grain Free Duck Pate Recipe
Sensitivity + Shine Grain Free Freshwater Trout + Salmon Pate Recipe
Daily Defense Chicken Stew Recipe
Daily Defense Salmon Pate Recipe
Daily Defense Turkey Pate Recipe
Fit + Free Grain Free Chicken, Turkey + Trout Stew Recipe
Fit + Free Grain Free Chicken, Turkey + Duck Pate Recipe