Victor Information
Victor is owned and produced by Mid America Pet Food LLC. The company and its manufacturing facilities are based in Mt. Pleasant, Texas.
Mid America Pet Food LLC has its own custom-built facility, which is where they produce Victor pet food products.
Victor, as a brand, first appeared in the 1940s, however, they have seen many changes to their products since then, and as a consequence, their current offering has been stable since the mid-'00s.
Victor has produced a video that summarizes the history of the brand, its manufacturing, and the philosophy of the company. You can check out this video here.
Victor is widely available for purchase across the United States at hundreds if not thousands of physical retail stores.
Also, you can purchase Victor online from almost all of the large online pet food websites like Amazon, Chewy, and Petflow.
Victor Product Range
Dog Food
Victor has an expansive range of dry dog food products. This dry food range includes grain-free and grain-inclusive recipes, as well as recipes for senior dogs, puppies, and dogs of varying activity levels.
These recipes are split into several product lines, which include Classic, Select, Purpose, and Realtree.
The Realtree range is worth discussing individually as it is tailor-made for working and hunting dogs, which is an important niche.
Victor's wet/canned dog food range is considerably smaller in size but still offers some variety. This variety includes grain-free recipes and grain-inclusive recipes.
Cat Food
Victor has a very small cat food range that consists of a single dry food recipe and two wet food recipes.
Given its tiny size, this range does not include any specialized recipes such as those for Kittens or Senior Cats.
Victor Nutrition
Dog Food
The nutrition provided by Victor's dog food recipes varies significantly from recipe to recipe.
There are some recipes that provide below-average to average nutrition, which includes excessive proportions of carbohydrates and smaller than satisfactory proportions of protein and fat.
However, there are a number of recipes from Victor that provide above-average to significantly above-average nutrition. These recipes feature modest proportions of carbohydrates and significant proportions of protein and fat.
Below is an example of one of the better nutritional profiles offered by a Victor recipe.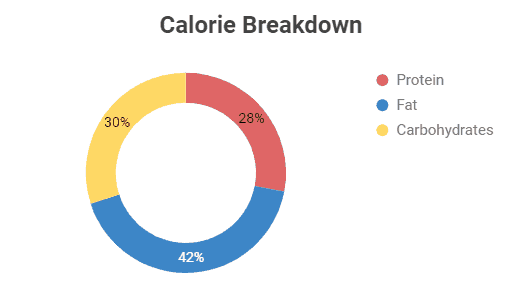 As you can see, the proportion of protein is almost 30%, and the proportion of fat is over 40%.
Cat Food
Given the extremely small size of Victor's cat food range, it is hard to fairly evaluate the nutrition the recipes can provide.
However, those few recipes that are available offer nutrition that is average to above-average. This nutritional profile includes reasonable proportions of protein and fat and a proportion of carbohydrates that is not overly excessive.
Victor Ingredients
High-Quality Meat & Fish Ingredients
Chicken
Turkey
Beef
Lamb
Pork
Salmon
Victor uses a moderately sized range of meat and fish ingredients in its recipes. All of these ingredients should be considered high-quality additions and can provide animal-based protein and fat.
This range of meat and fish ingredients includes all of the industry favorites like Chicken, Beef, and Salmon. These ingredients are so popular as they are easy to source and can provide excellent nutrition.
Victor chooses not to use some of the less common meat and fish ingredients found in pet food like Kangaroo, Venison, and Buffalo.
These ingredients often feature in recipes for dogs with allergies or sensitivities, which you can read about in our article Best Hypoallergenic Dog Foods Guide.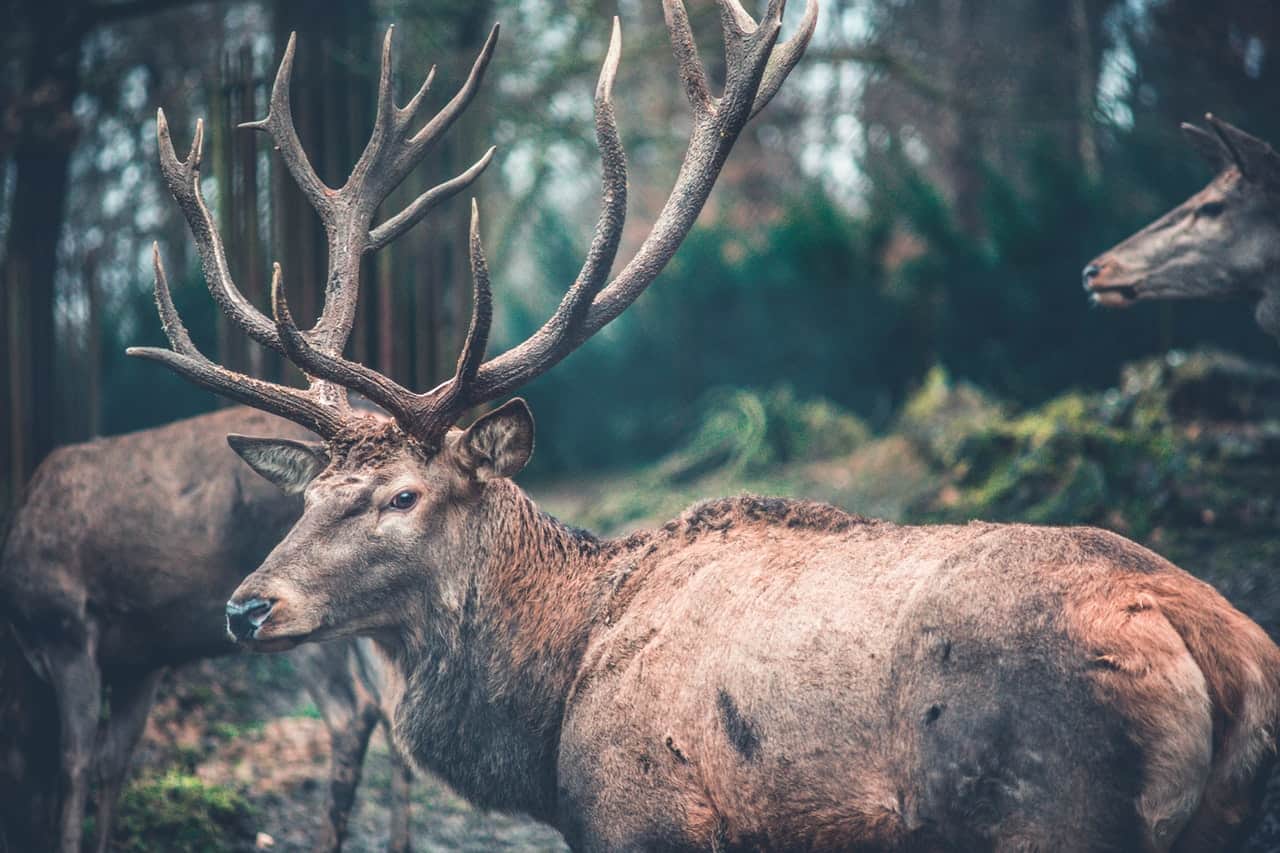 Other Notable Ingredients
Grain ingredients regularly feature in Victor's recipes. Examples of these grains include Sorghum, Millet, and Brown Rice.
Grain ingredients such as these can be a controversial addition to any pet food recipes. This is as there is a large portion of pet owners who are strongly against the use of grains in pet food and only feed grain-free food.
However, there are also strong supporters of grains, especially among those who feed their pets food from brands like Purina and Royal Canin.
The grain ingredients used by Victor are some of the more preferred, and many consider them superior to others, such as Wheat or Corn. This is as they can provide additional nutrition beyond their carbohydrate content and are less processed.
You can read more about Sorghum and Millet in the below articles.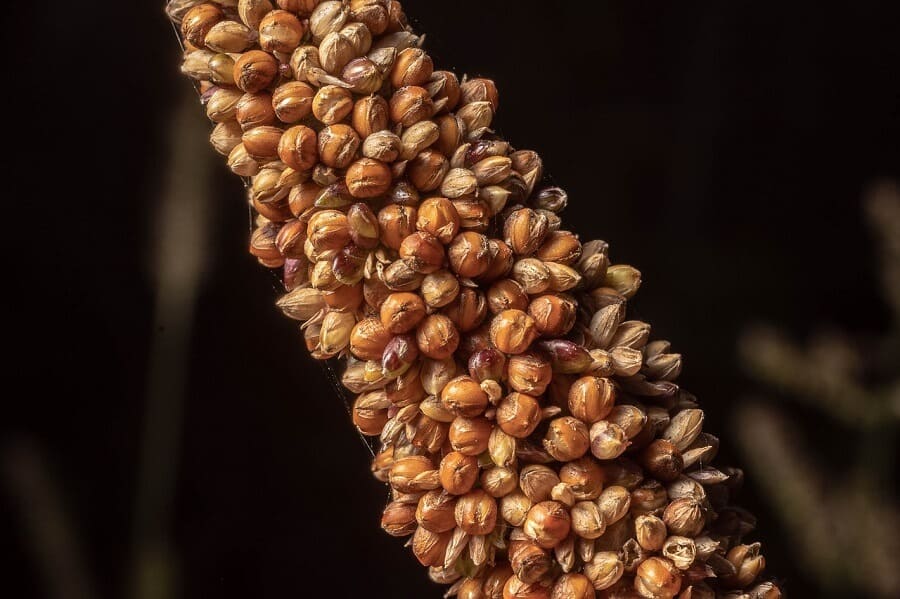 Most consumers don't realize that Alfalfa is present in their dog food recipes like those from Victor.
Alfalfa is added to pet food to provide some minor micronutrients and because many believe it can provide health benefits. However, these health benefits are not conclusively proven, so be cautious with them.
If you'd like to learn more about Alfalfa and its supposed benefits, check out our article Alfalfa In Dog Food.
In many of Victor's grain-free recipes, legumes such as Peas and Chickpeas are used extensively. Legumes such as these are staples of the industry thanks to their relatively low cost yet high nutritional value.
Legumes can provide a mix of carbohydrates, plant-based protein, and fiber.
However, in recent years there has been growing concern about a link between the high use of legumes in grain-free dog food and an increased rate of Canine Heart Disease.
Learn more about this concerning link in our articles Best Dog Foods Without Peas & Peas, Pea Protein, Pea Flour, and Pea Fiber in Dog Food.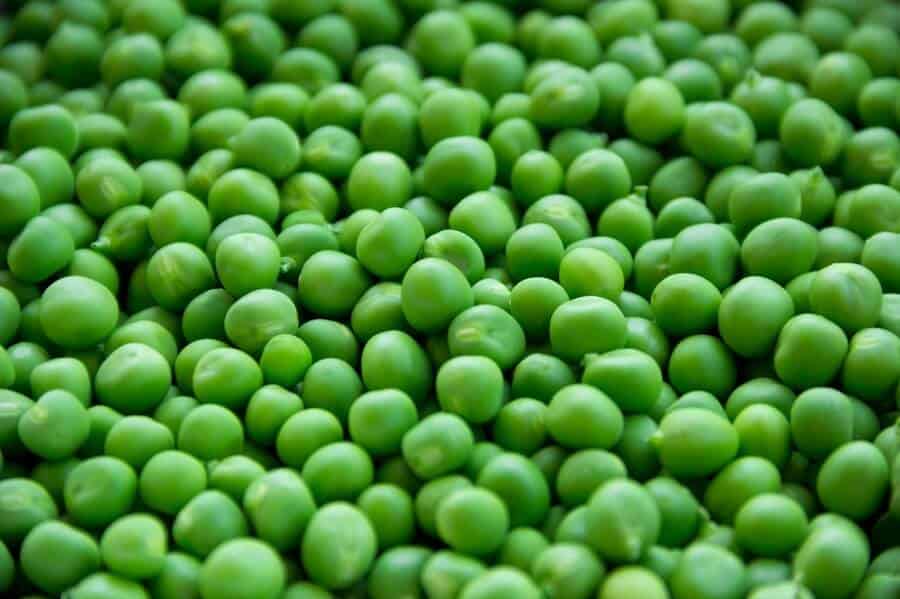 Chicken Fat is a regular addition to many pet food recipes, including some from Victor. It is added to pet food to increase the proportion of animal-based fats and to improve the flavor of the food.
Chicken Fat is preferred to alternatives for this task as it is very low cost and straightforward to source.
Read more about the use of Chicken Fat in our article, Chicken Fat In Dog Food.
Victor recipes feature Tomato Pomace, and its purpose in dog food is to be a reliable source of soluble fiber. Fiber is critical to many dogs to ensure they have regular digestion and stool.
Beyond its fiber content, Tomato Pomace provides little additional nutritional value.
Learn more about Tomato Pomace in our article, Tomato Pomace, as a Pet Food Ingredient?.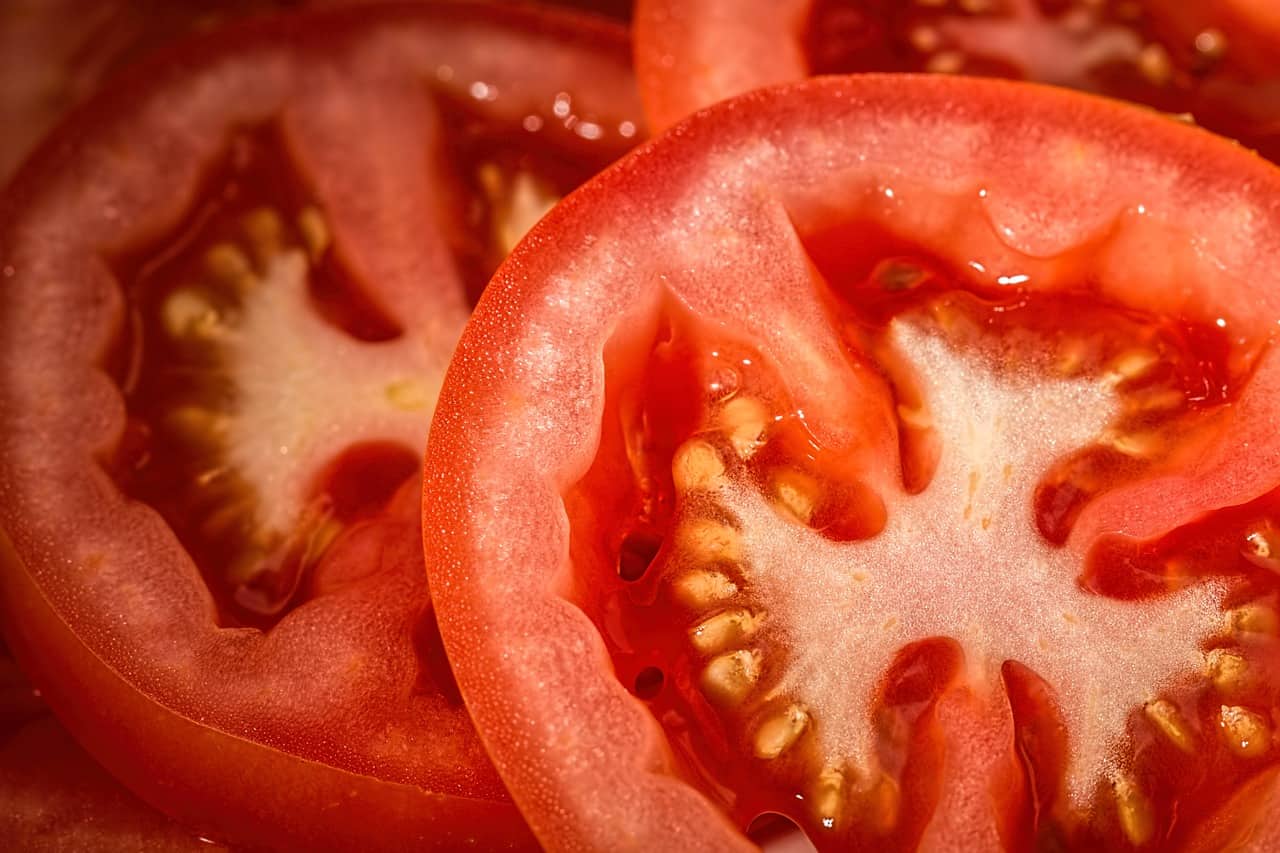 Victor Animal Testing
We have no information on what type of testing, if any, that Victor participates in.
Testing is a critical part of the formulation process, but many pet food brands provide little to no detail on how they go about this.
We strongly believe that invasive or laboratory-style testing of animals is a cruel and outdated practice and one which we hope will see a significant decline.
Victor Recalls
Based on our research (FDA, AVMA, DogFoodAdvisor), we have no information that leads us to believe that any Victor products have ever been recalled.
Given that Victor is an established and longstanding brand, this is an excellent record. It shows that they take the safety and quality of their production process seriously.
Despite this, we always encourage consumers to be vigilant of any future recalls of Victor or any other pet food brand.
Victor Expertise
A growing concern in the pet food industry is a lack of qualified and experienced personal at pet food companies.
These individuals are critical to ensure that pet food is formulated correctly and is not misbalanced. This can also help minimize or eliminate other health problems caused by poorly formulated food.
Victor employs Michael Keith as their Vice President of Nutrition and Procurement. Micheal is one of only 12 nutritionists currently holding a Professional Animal Scientist certification in Companion Animal from the American Registry of Professional Animal Sciences (ARPAS).
Victor also states that they work with additional third-party nutritionists to validate their products and to consult with them in regards to their research.
Best of Victor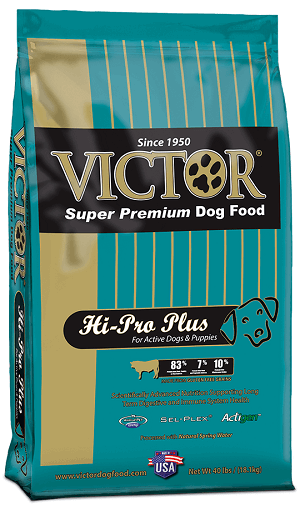 The above Hi-Pro Plus is our favorite Victor recipe, and we've featured it multiple times on our site.
The recipe contains a substantial variety of meat and fish ingredients, all of which are meat meals. While meat meals may sound scary to some, they are, in fact, very nutritionally dense. This nutritional density is as they have had their moisture removed before being manufacturing.
As long as the meat meal ingredient is named, it should be considered a high-quality ingredient. Examples of meat meals used in Hi-Pro Plus include Beef Meal, Chicken Meal, Pork Meal, and Menhaden Fish Meal.
Hi-Pro Plus uses two primary sources of carbohydrates, Grain Sorghum and Millet. While some dog owners may turn their nose up at these grain ingredients, they are perfectly acceptable additions that can provide a mix of carbohydrates and fiber.
Besides, the sum of carbohydrates provided by the portion of these two ingredients is modest and satisfactory for the vast majority of dogs.
Grain-Free Beef & Vegetable Cuts In Gravy Review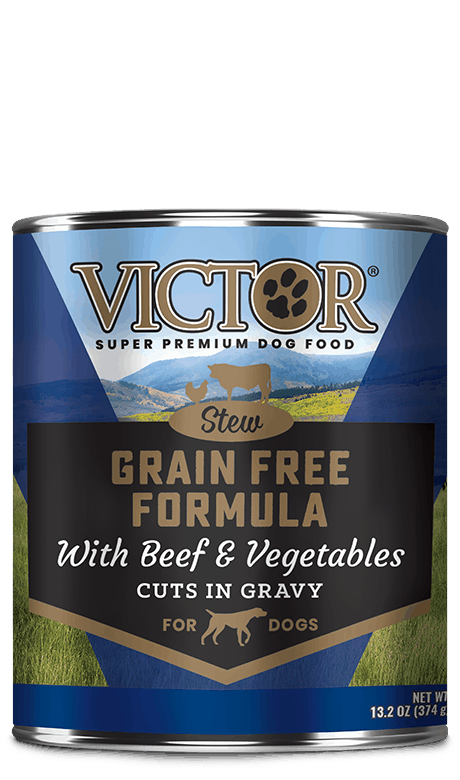 Many dogs adore wet dog food and will do anything for a bowl. The above recipe from Victor is almost certain to have this effect.
The primary ingredient is actually Chicken, but it is accompanied by a portion of Beef, Chicken Liver, and Eggs.
This mix of Beef, Chicken, and Eggs provides a very satisfactory proportion of protein and fat. Eggs are worth pointing out as they can provide a broad range of nutrition and are extremely bioavailable.
The recipe only has very small portions of plant-based ingredients, including Carrots, Peas, and Potatoes.
These ingredients provide a modest proportion of carbohydrates and fiber.
Victor Featured Articles
Best Dog Food Without Peas – In one of our most popular articles, we go in-depth to discuss the current concerns around the use of Peas and Legumes in dog food and highlight some of the best Pea-free formulas available.
Victor earns a well-deserved place here thanks to its nutrition and choice of grain ingredients.
Best Cheap Dog Food – Many dog owners struggle to keep up with the cost of food for their dogs.
In this article, we discuss the downsides of lower-cost dog food and then recommend several low-cost recipes that still provide suitable nutrition and use higher quality ingredients, including one from Victor.
Best Dog Food With Chicken And Rice – Chicken And Rice dog food recipes have been a staple for decades, and they are showing no signs of disappearing.
In this article, we discuss their benefits and show some of the best Chicken and Rice recipes that you can try including a Victor recipe.
Best Dog Food Without Potatoes –
Best Dog Food For Border Collies –
Victor Full Product Range
Dry Dog Food
High-Energy
Multi-Pro
Professional
Grain Free Yukon River Canine
Grain Free Chicken Meal & Sweet Potato
Grain Free Lamb Meal & Sweet Potato
Chicken Meal & Brown Rice
Ocean Fish Formula With Salmon
Lamb Meal & Brown Rice
Beef Meal & Brown Rice
Performance
Grain Free Active Dog & Puppy
Realtree Edge Energy
Realtree Max-5 Pro
Wet/Canned Dog Food
Grain Free Chicken & Vegetable Cuts In Gravy
Grain Free Beef & Vegetable Cuts In Gravy
Grain Free Turkey & Sweet Potato Cuts In Gravy
Lamb and Rice Pate
Chicken and Rice Pate
Dog Treats
Crunchy Dog Treats With Chicken Meal
Crunchy Dog Treats With Turkey Meal
Crunchy Dog Treats With Lamb Meal
Dry Cat Food
Mers Classic Feline
Wet/Canned Cat Food
Grain Free Shredded Chicken Dinner Cuts In Gravy
Turkey and Salmon Dinner Pate