Nom Nom Information
Nom Nom, formerly known as NomNomNow, is a fresh delivery-based pet food provider operating in the United States. They offer freshly made and pre-portioned food that is delivered straight to their customer's doors. This delivery service is available to customers in all 48 of the contiguous States.
Nom Nom was founded in 2015, and despite having been in operation for less than five years, it has seen incredibly fast growth as high as 650% year on year.
In 2018, Nom Nom hit the news after it secured $13M of venture funding. They claim that this funding will be used to expand operations and increase production capacity.
This media attention included them being featured in articles by TechCrunch, Business Insider, and GlobalNewswire.
One of the differentiating factors between Nom Nom and other US-based fresh home-delivered pet food companies is that Nom Nom has its own production facility. This gives them complete control over the production process, including its quality and safety.
Nom Nom also aims to produce zero food waste. They achieve this by only producing their food to order and shipping it out within days.
Nom Nom has produced some online content and articles to better explain their approach to pet food, as well as information on their brand. You can check out these articles here.
Nom Nom Product Range
Dog Food
Nom Nom has four fresh dog food recipes. Each of these focuses on a different meat ingredient in addition to containing a mix of different vegetables, starch, or grain ingredients.
See Nom Nom's dog food range here.
However, for those owners who do not want to limit their pup to a single recipe, Nom Nom offers a Variety Pack, which will provide all four of their dog food recipes within each delivery.
Learn more about the Variety Pack here.
Cat Food
Nom Nom's cat food range is smaller than its dog food range and is limited to two recipes.
However, Nom Nom is the first of the major fresh home-delivered dog food brands to expand into the cat food niche. Given this, their small product range is still leaps and bounds above any of its competitors.
See Nom Nom's cat food range here.
Pet Treats
Nom Nom has a small range of pet treats that are in the "Jerky" style. These treats use human-grade meat cuts and are free of preservatives.
You can find the two recipes here.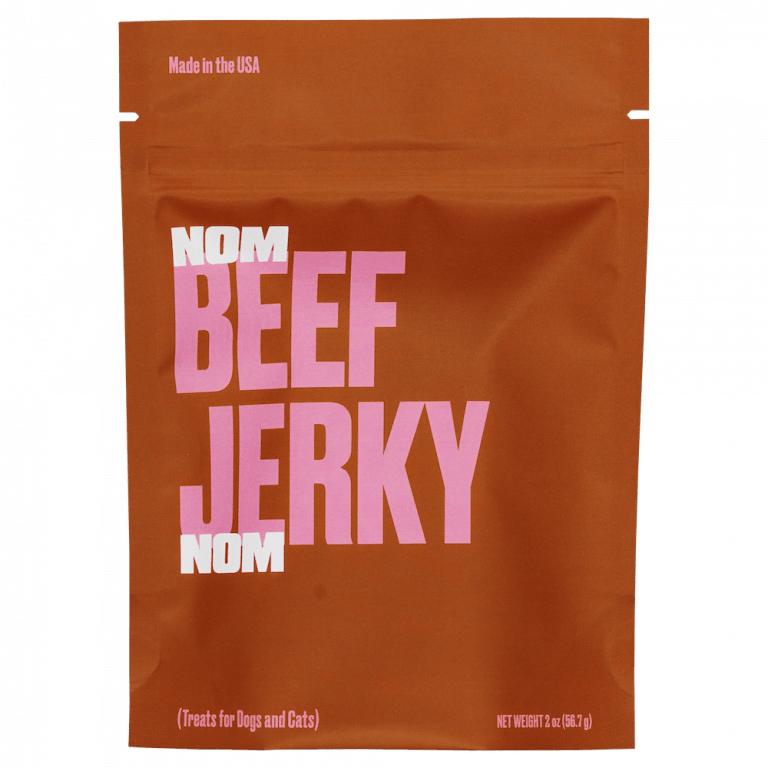 Supplements
Nom Nom sells three Probiotic Supplements for dogs. While the benefits of supplements, especially for pets, are questionable, there are some strong supporters. These Probiotic Supplements focus on digestive health, Immune Function, and Joint Health.
Read more about the supplements here.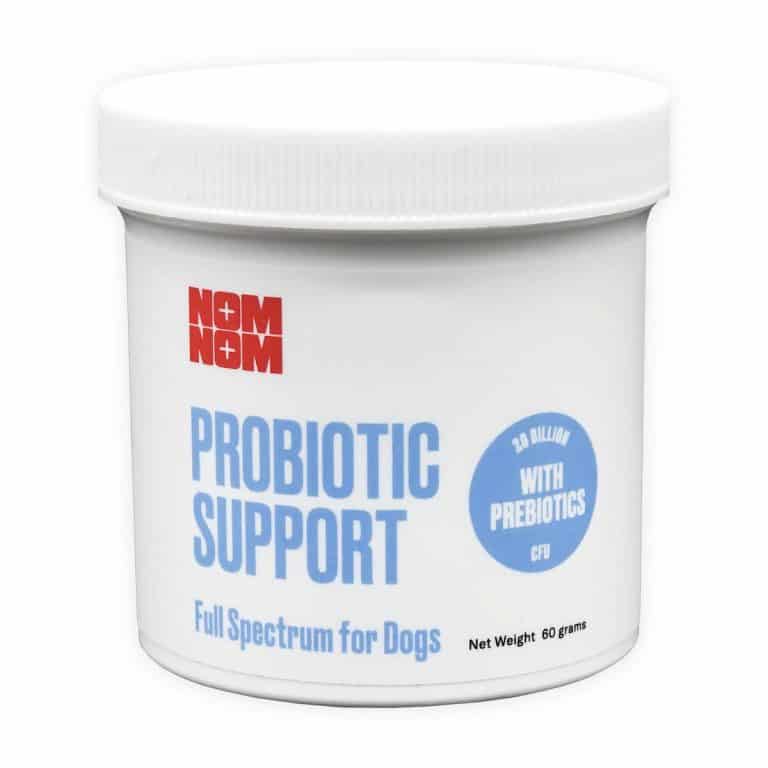 Microbiome Testing Kits
Nom Nom sells kits to test the Microbiome of a pet's digestive tract. These kits can then be sent back to Nom Nom, where they provide the results and recommendations.
Nom Nom is likely to use these results to showcase how a switch to their products could improve your pet's health.
Ryan Honaker, Ph.D., is associated with Nom Nom's Microbiome testing kits and research and is experienced in the field of Gut Microbiology.
You can find these test kits here.
Read more about Nom Nom's information and beliefs around Microbiome here.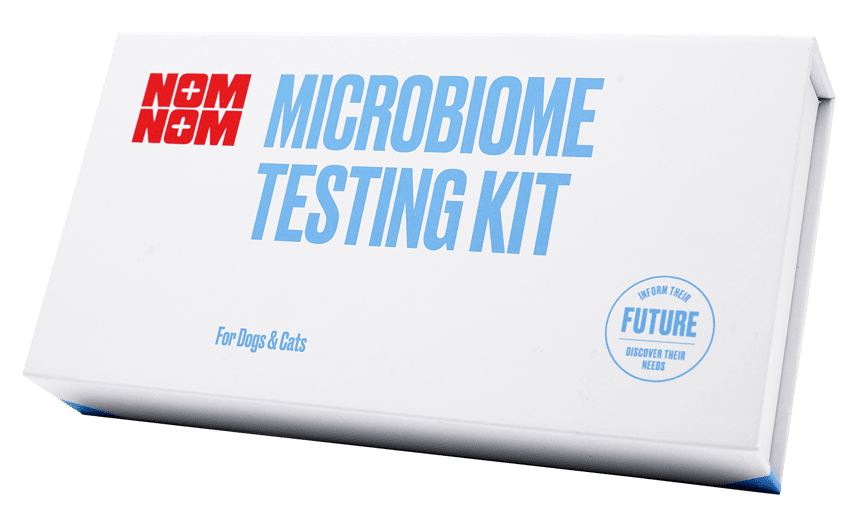 Nom Nom Nutrition
Dog Food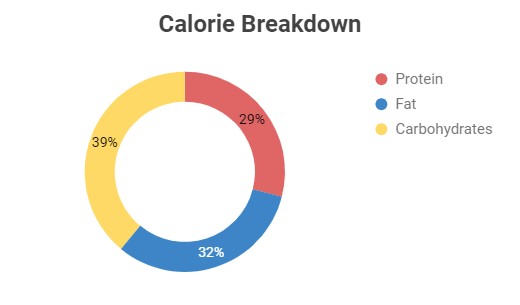 Please note, the above chart is based on Nom Nom's Guaranteed Analysis. This is an estimate, and the true values are likely to include a slightly higher proportion of protein and fat.
As displayed above, the average nutrition provided by Nom Nom dog food is very balanced. The proportion of protein and fat is significantly above average, and the proportion of carbohydrates is modest and below average.
This balance of nutrition would be very well suited to the vast majority of dogs, including those that are more active. Even dogs who are not active could perform well on this recipe thanks to Nom Nom's strict and precise portion control.
Cat Food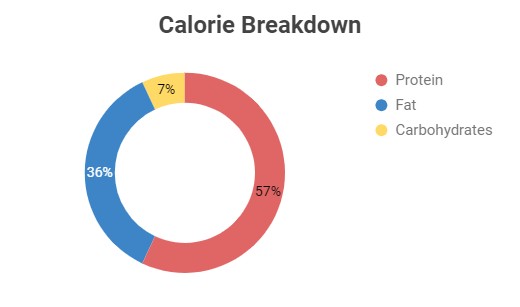 Please note, the above chart is based on Nom Nom's Guaranteed Analysis. This is an estimate, and the true values are likely to include a slightly higher proportion of protein and fat.
As seen above, the nutrition provided by Nom Nom cat food is very satisfactory. It includes a significantly above average proportion of protein and fat and a significantly below-average proportion of carbohydrates.
Cats are obligate carnivores and do not require or excel by eating plant-based material such as vegetables or grains. The nutrition provided by Nom Nom is a fair reflection of this, as seen by its extremely low carbohydrate proportion.
Nom Nom Ingredients
High-Quality Meat & Fish Ingredients
Beef
Turkey
Chicken
Pork
Tilapia
Salmon
Despite its small product range, Nom Nom makes use of a reasonable variety of high-quality meat and fish ingredients, which are displayed above.
Whole meat and fish ingredients such as these are ideal for a dog or cat's diet and are high in protein and fat. However, they do contain a high proportion of moisture compared to meat meals.
Eggs feature in multiple Nom Nom recipes and are a fantastic addition to a dog or cat's diet. Eggs are incredibly nutritious and are one of the most bioavailable foods available, which means their nutrition is very easily absorbed.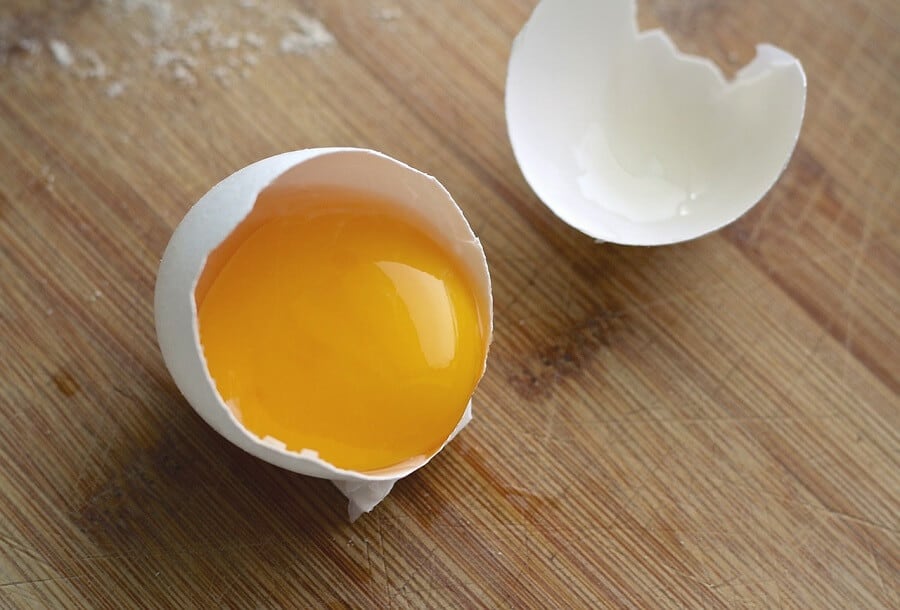 Peas feature in some Nom Nom recipes in moderate proportions. Peas are by far the most common vegetable ingredient in premium and mid-priced dog food. They can provide carbohydrates, fiber, and a high proportion of plant-based protein.
However, there is concern about Peas and other legumes, causing dogs to develop a condition known as Dilated Cardiomyopathy. Learn more about this in our article Best Dog Food Without Peas.
These concerns are most pressing in dog food recipes with a very high proportion of legumes. Thankfully, Nom Nom only uses a small portion of Peas, so concern should be minimal.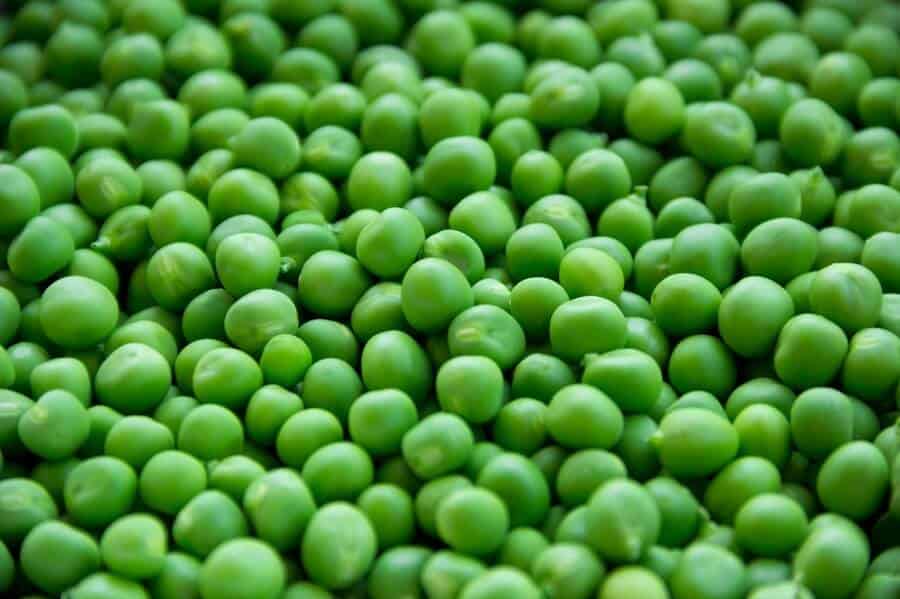 Nom Nom features all three of the most common starch ingredients in their recipes. This range includes Potatoes, Sweet Potatoes, and Tapioca (which is also known as Cassava Root).
These starch ingredients are a dense source of carbohydrates. However, beyond this, they do not provide a significant quantity of additional nutrition beyond some fiber and small portions of some vitamins and minerals.
You can learn more about Tapioca in our article Tapioca In Dog Food.
Squash is not a regular feature in most dog foods. Its cousin Pumpkin does feature more often, but even then, it is still rare. Squash can be a great addition to dog food and is very high in dietary fiber. However, not all dogs react well to Squash, and it can cause digestive disruption.
Brown Rice is the only grain ingredient used by Nom Nom. Brown Rice, alongside Oatmeal, is considered one of the best grain ingredients to feature in dog food. It is considered to be one of the best grains is as it can provide additional nutrition beyond its carbohydrate content such as fiber, vitamins, and minerals.
Nom Nom includes some less common vegetable ingredients in its recipes, such as Carrots and Spinach. While these ingredients are unlikely to be present in significant portions, they can provide beneficial nutrients.
In particular, they can provide some vitamins and minerals that Meat, Fish, and the common vegetable or grain ingredients can not.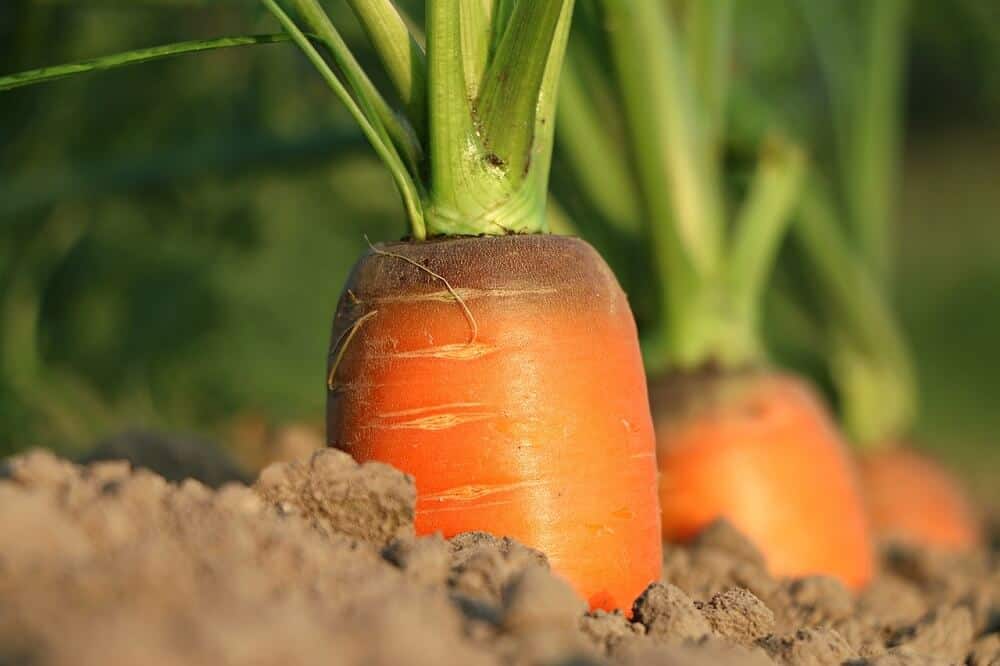 Nom Nom features both of the common vegetable oils, which are Sunflower Oil and Canola Oil. These oils are added to pet food to provide a dense source of fat, in particular, beneficial fats such as the Omega Fatty acids.
Learn more about these oils in our articles Sunflower Oil In Dog Food and Canola Oil In Dog Food.
Nom Nom Animal Testing
We have limited information on what kind of testing Nom NomNow participates in, but to the best of our knowledge, they do not participate in invasive or laboratory testing of animals.
We strongly believe that laboratory testing of animals is a cruel and outdated practice that should be eliminated or severely reduced.
Nom Nom Expertise
Nom Nom employs a vet nutritionist, who also holds the role of Chief Nutrition Officer. Dr. Justin Shmalberg, DVM, is one of less than 100 board-certified veterinary nutritionists in the country.
Nom Nom believes and proudly states that Dr. Justin Shmalberg is an expert in pet nutrition and rehabilitation and has dedicated his life to unlocking the benefits of whole, fresh nutrition as preventative medicine for pets.
Learn more about Dr. Justin Shmalberg here.
Nom Nom Recalls
To the best of our knowledge and research (FDA, AVMA, DogFoodAdvisor), Nom Nom has no history of product recalls.
However, many in the industry consider fresh food to garner a higher risk of contamination or other health concerns. This is as it must be stored and cooled appropriately, whereas traditional dry kibble has far fewer restrictions.
As a consequence, we encourage you to be vigilant of any future recalls of Nom Nom or any other fresh dog food products.
Nom Nom Featured Articles
Best Dog Food Without Peas – We have recently added Nom Nom to our extremely popular Best Dog Food Without Peas article. This is as more than one of Nom Nom's recipes are completely free of Peas or other legumes.
Recipes such as these are a lifeline for dogs with severe allergies or a great choice for dog owners concerned about the effects of legumes on their dog's health.
Best Fresh Home Delivered Dog Food – This article discusses all the major brands currently competing within the fresh home-delivered space. We discuss their ingredient choices, product range, and nutrition.
Best of Nom Nom
Dog Food
Chicken Chow Review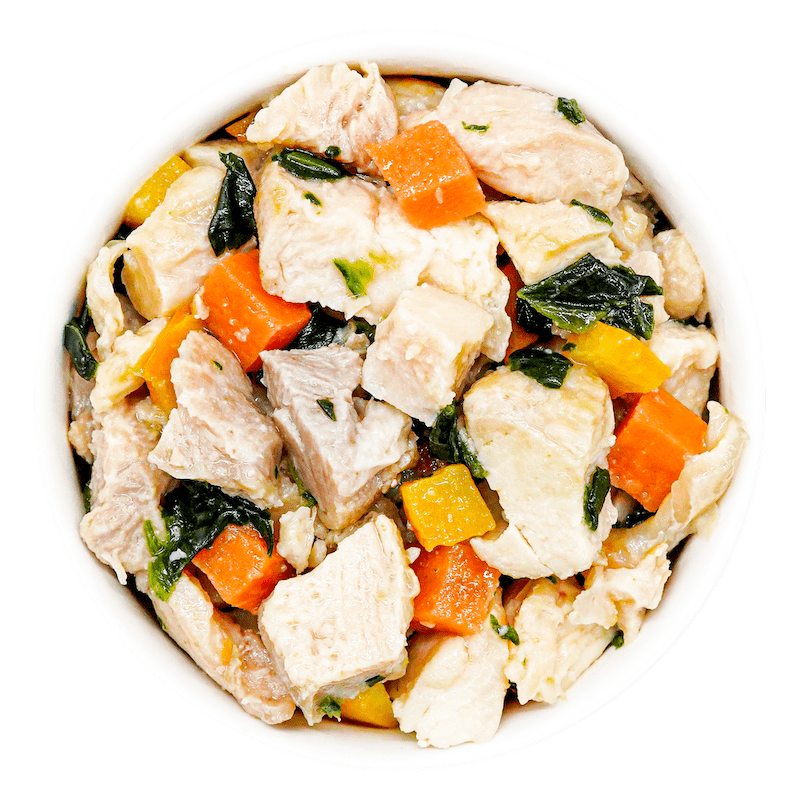 While we consider all four of Nom Nom's dog food recipes to be high-quality and nutritious, we had to choose a favorite, and Chicken Chow came as the clear winner.
Chicken Chow has a very satisfactory nutritional profile that is marginally better than the other dog food recipes from Nom Nom. This is thanks to the large portion of Chicken it uses.
This Chicken is combined with Sweet Potatoes, Squash, and Spinach. As we discussed earlier in this article, all three of these ingredients could be considered positive and nutritious additions to dog food recipes.
In addition, this recipe avoids Peas, White Potatoes, or any grain ingredients which some dog owners are choosing to avoid.
NomNowNow's website includes some reviews by users of their products. You can find these "Success Stories" here.
Cat Food
Fish Feast Review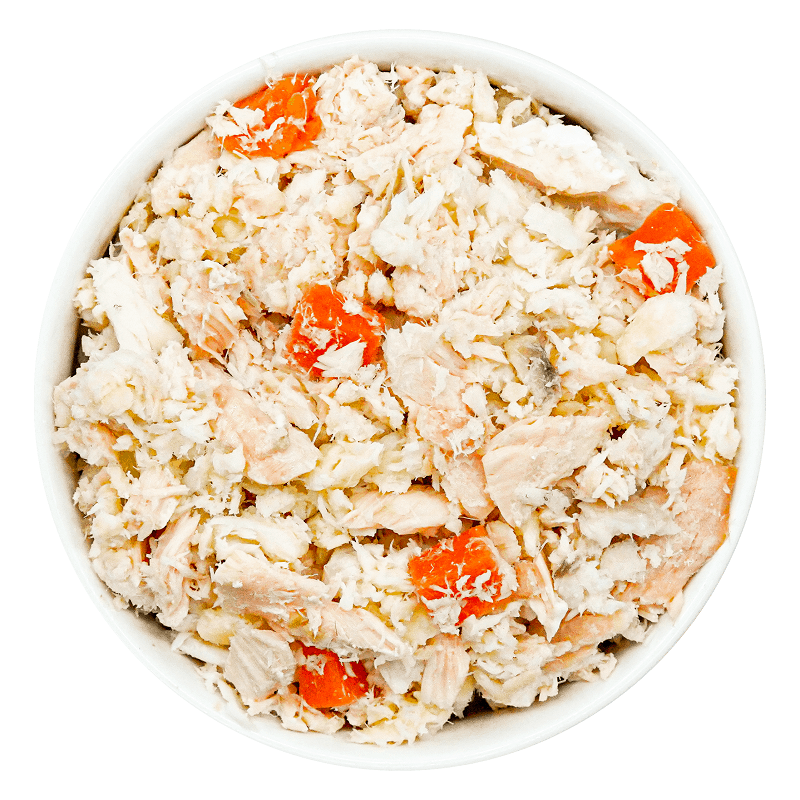 While there are only two cat food recipes from Nom Nom, there was still a dilemma to choose one to come out on top.
Fish Feast was crowned king over Chicken Cuisine. The primary driver behind this decision was the high-quality and extremely nutritious fish ingredients used in Flavorful Fish Feast.
Fish such as Salmon can provide a plentiful supply of protein and fat, but it can also provide much higher levels of the Omega 3 Fatty Acids than poultry or red meat ingredients.
These Omega 3 Fatty Acids can provide a range of health benefits such as improving the fur of a cat, as well as reducing the risk of heart disease.
The formula is rounded out with a sensible and very small-sized portion of Tapioca and Carrots, which don't overload the formula with carbohydrates.
NomNowNow's website includes some reviews by users of their products. You can find these "Success Stories" here.
Nom Nom Full Product Range
Dog Food
Fresh Dog Food
Beef Mash
Chicken Chow
Pork Pot Luck
Dog Supplements
Full Spectrum Probiotic Support
GI Targeted Probiotics
Joint & Mobility Support
Cat Food
Chicken Cuisine
Fish Feast
Dog & Cat Treats
Beef Jerky
Chicken Jerky