Spot & Tango Information
Spot & Tango is a fresh pet food brand. Spot & Tango do not have any physical stores themselves and the vast majority of their customers order and manage their deliveries entirely online. However, their products are sold at select pet stores in the north-eastern united states.
Spot & Tango is available to be shipped accross the United States, except Alaska and Hawaii. Their products are shipped to customers frozen to ensure they remain fresh and safe to eat. They also include dry ice to ensure they remain frozen.
While fresh dog food is certainly more expensive than traditional kibble, the cost from providers such as Spot & Tango is not outrageous and can be as little as a few dollars per day.
Spot & Tango Product Range
Spot & Tango have a small product range which includes three fresh dog food recipes. While this may be dwarfed by the hundreds of recipes available from large brands, it is quite normal for a fresh brand and most of Spot & Tango's competitors have between three and five recipes.
Spot & Tango Nutrition
While the nutritional profile of Spot & Tango's three recipes differs, the overall nutrition offered by their recipes is satisfactory.
It includes a satisfactory proportion of protein and fat, which should be at the center of any dogs diet. The portion of carbohydrates is not small but it is not hugely excessive and it comes from high-quality sources.
Spot & Tango Ingredients
High-Quality Ingredients
Other Notable Ingredients
Quinoa
Millet
Spot & Tango Animal Testing
We have no information on what type of testing Spot & Tango participates in and whether this includes animal testing.
We strongly believe that laboratory and invasive testing of animals is a cruel and oudated practice. We hope that it will see significant decline in the coming years.
Spot & Tango Recalls
To the best of our knowledge, Spot & Tango has not had any recalls. While this is certainly a positive trait, Spot & Tango is still a young and small brand and the real test will be whether they can maintain this record in the coming years.
Spot & Tango Featured Articles
Spot & Tango is not currently featured in any of our articles.
Best of Spot & Tango
Lamb & Brown Rice Review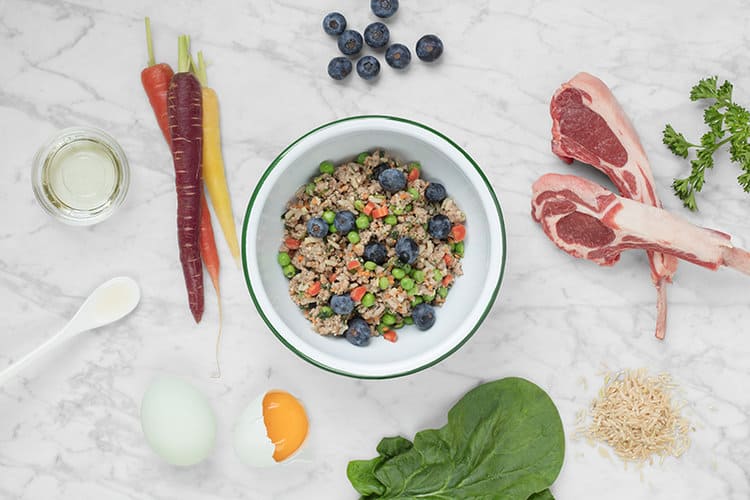 Spot & Tango Full Product Range
Fresh Dog Food
Turkey & Red Quinoa
Beef & Millet
Lamb & Brown Rice