Spot & Tango Information
Spot & Tango is a fresh pet food brand. Spot & Tango do not have any physical stores themselves, and the vast majority of their customers order and manage their deliveries entirely online. However, their products are sold at select pet stores in the north-eastern united states.
Spot & Tango is available to be shipped across the United States, except Alaska and Hawaii. According to their FAQ, their products are shipped to customers after being flash-frozen, which ensures they remain fresh and safe to eat. They also include dry ice to ensure they stay frozen.
While fresh dog food is certainly more expensive than traditional kibble, the cost from providers such as Spot & Tango is not outrageous and can be as little as a few dollars per day.
Spot & Tango is currently competing with a myriad of other fresh pet food brands such as NomNomNow, The Farmer's Dog, Ollie, Grocery Pup, and Pet Plate.
Spot & Tango Product Range
Spot & Tango have a small product range which includes three fresh dog food recipes. Spot & Tango do not produce recipes specifically designed for puppies or senior dogs.
This is as their base recipes are suitable for all ages. To see all the fine details of the three recipes, you should check out their recipes page, which you can find here.

While Spot & Tango's product range may be dwarfed by the hundreds of recipes available from larger commercial brands, it is quite normal for a fresh dog food brand.
Most of Spot & Tango's competitors have between three and five recipes, which means that their product range is not out of the norm.
Spot & Tango Nutrition
While the nutritional profile of Spot & Tango's three recipes differs, the overall nutrition offered by their recipes is satisfactory.
It includes a satisfactory proportion of protein and fat, which should be at the center of any dog's diet. The portion of carbohydrates is not small, but it is not hugely excessive, and it comes from high-quality sources.
The portion of moisture found in Spot & Tango's recipes is around 70%, which is less than traditional wet/canned dog food and helps to make it more cost-effective.
See below example of the nutrition offered by a Spot & Tango recipe.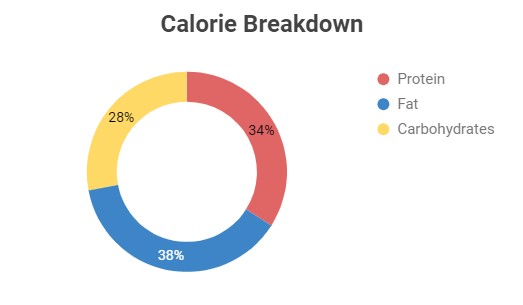 If you want to check out the Guaranteed Analysis of all three of Spot & Tango's recipes, we recommend you check out their recipes page, which can be found here.
Spot & Tango Ingredients
High-Quality Meast & Fish Ingredients
While the range of meat ingredients used in Spot & Tango recipes is small, they are all high-quality ingredients. They can provide high levels of nutritious animal-based protein and fat.
Ingredients like Turkey and Beef are staples of the pet food industry. This is primarily because these ingredients are relatively inexpensive in an industry that is driven largely by price.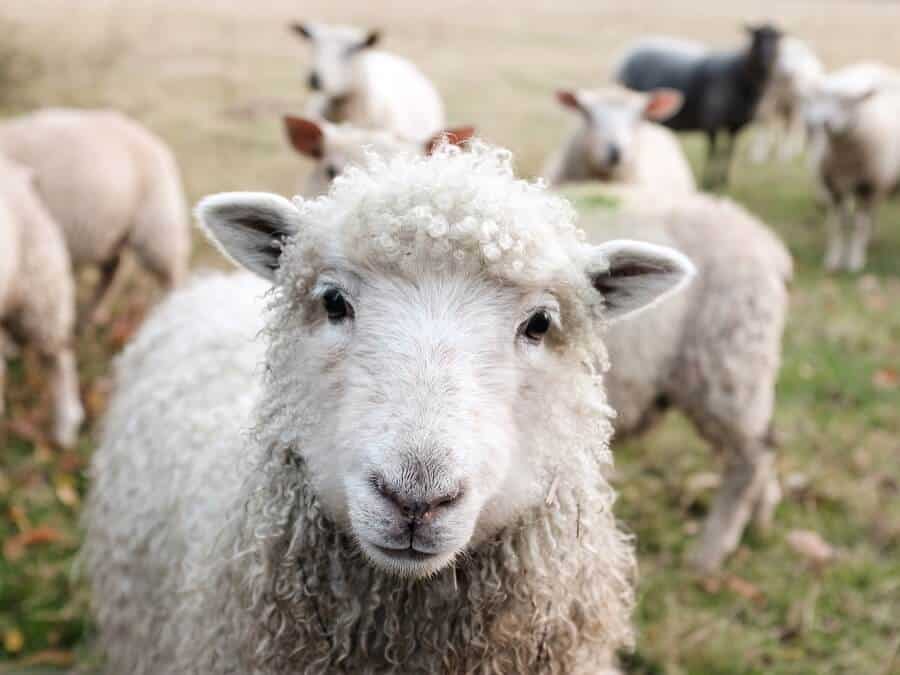 Spot & Tango also makes use of Eggs. Eggs are an excellent source of nutrition and one that is massively underutilized in dog food. One of the core advantages of Eggs is that they are highly digestible, which means dogs can ensure they absorb and benefit from all their nutrients.
Other Notable Ingredients
Spot & Tango makes use of two less common plant-based ingredients in its recipes in Quinoa & Millet. Dog food is most commonly filled with legumes and traditional grains like Rice or Oatmeal, so the fact that Spot & Tango offers alternatives in some of their recipes makes them quite unique.
Learn more about Quinoa in our article Can Dogs Eat Quinoa? and learn more about Millet in our article Millet In Dog Food.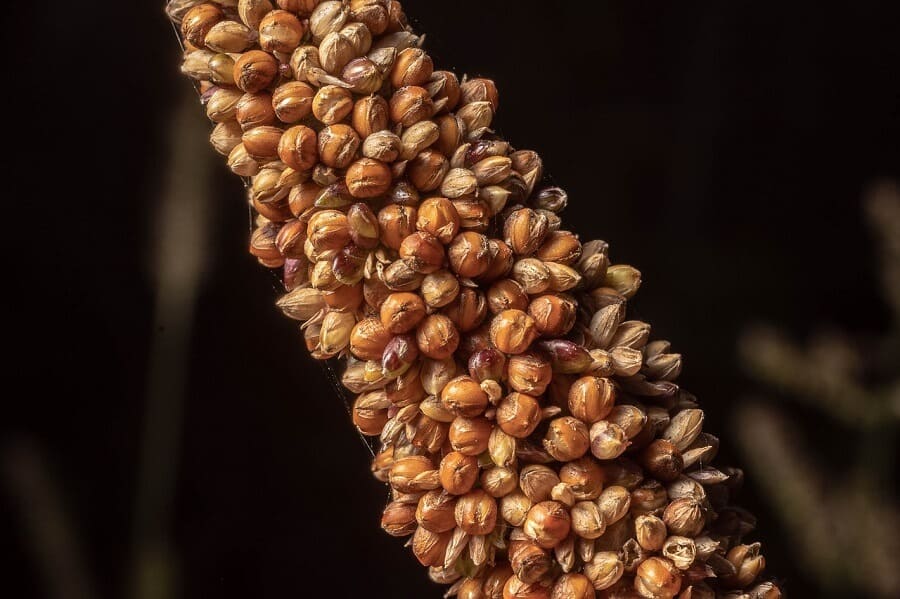 Spot & Tango Animal Testing
We have no information on what type of testing Spot & Tango participates in and whether this includes animal testing.
However, we do not believe that Spot & Tango takes part in any laboratory or invasive testing. We also do not believe they have carried out any large scale feeding trials.
We strongly believe that laboratory and invasive testing of animals is a cruel and outdated practice. We hope that it will see a significant decline in the coming years.
Spot & Tango Recalls
To the best of our knowledge and research (FDA, AVMA, DogFoodAdvisor), Spot & Tango has not had any recalls.
In addition, Spot & Tango discuss safety and their permits in their FAQ page, which you can find here.
While a lack of recalls is undoubtedly a positive trait, Spot & Tango is still a young and small brand, and the real test will be whether they can maintain this record in the coming years.
We always encourage our readers to be vigilant of recalls from any pet food brand, including Spot & Tango, as the consequences can be deadly.
Spot & Tango Featured Articles
Best Fresh Home Delivered Dog Food – This article discusses all the major brands currently competing within the fresh home-delivered space. We discuss their ingredient choices, product range, and nutrition.
Best of Spot & Tango
Lamb & Brown Rice Review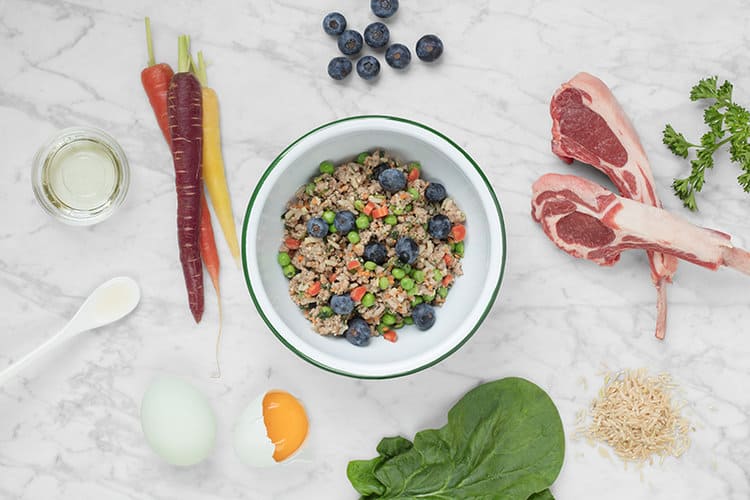 It was hard to pick between Spot & Tango's three recipes, but we quickly chose to go with their Lamb & Brown Rice recipe.
The recipe provides an excellent overall nutritional profile with a finely tuned balance of protein, fat, and carbohydrates. This balance is thanks to the generous portion of lamb, which will not only be enjoyable for your dog but can provide them with the nutrition they require.
The recipe also makes use of a broad range of plant-based ingredients, including Brown Rice, Spinach, Carrots, Peas, and Blueberries. This mix contains some regulars but also some more unusual ingredients.
The core benefit of this broad mix is the range of vitamins and minerals it can provide, which are sure to ensure your dog remains healthy and active.
Spot & Tango Full Product Range
Fresh Dog Food
Turkey & Red Quinoa
Beef & Millet
Lamb & Brown Rice