The Farmer's Dog Information
The Farmer's Dog is an online-based fresh pet food service. Their products are not sold in stores and are instead delivered straight to their customer's door. This service is currently available in all 48 contiguous states but not Hawaii or Alaska.
The dog food is frozen and shipped in a manner that it remains frozen. This ensures that it does not waste or deteriorate until the customer can store it in their home. The food can be stored refrigerated or in a freezer until required.
The Farmer's Dog allows you to easily alter your recipe choice if your dog is not satisfied, as well as put your subscription on pause.
While fresh subscription-based dog food services such as The Farmer's Dog are more expensive than traditional kibble, the cost is not outrageous and can be as little as $2 a day.
We strongly reccomend checking out The Farmer's Dog's FAQ page, which can be found here, to learn more about their subscription model and deliveries.
The Farmer's Dog was founded by Brett Podolsky and Jonathan Regev.
In early 2019, The Farmer's Dog announced it had raised $39 Million in venture funding which is the largest of any pet-related startup. This is significantly more than some of its competitors like NomNomNow, Ollie, or Pet Plate.
The Farmer's Dog Product Range
Dog Food
The Farmer's Dog's has three unique dog food recipes available. This range is slightly smaller than some other fresh home delivered dog food brands such as NomNomNow and Pet Plate. However, it would still be sufficient to offer most dogs some variety in their diet or an alternative if a particular recipe does not agree with them.
The Farmer's Dog is somewhat unique in the niche as they also provide instructions and recipes on their site on how dog owners can make homemade dog food. While making homemade dog food can be tricky and needs significant research, it is viable and a lifeline for some dogs with severe dietary restrictions.
You can find The Farmer's Dog homemade dog food recipe here.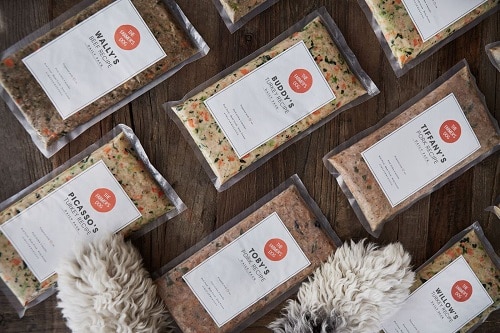 Cat Food
The Farmer's Dog does not currently produce any cat food recipes at this time.
While the homemade or freshly prepared cat food market is still extremely small, it is likely that many established companies, such as The Farmer's Dog, may soon take advantage just as one of their competitors, NomNomNow, has done.
The Farmer's Dog Nutrition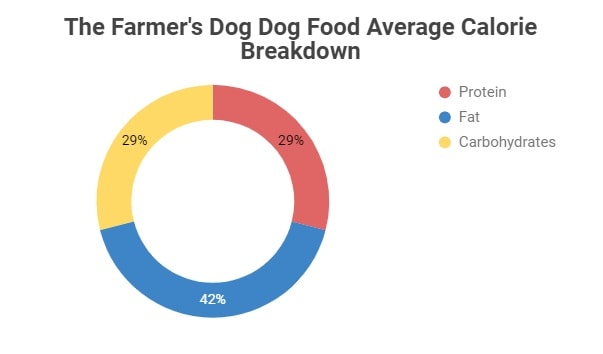 Please note, the above chart is based on The Farmer's Dog Guaranteed Analysis. This is an estimate and the true values are likely to include a slightly higher proportion of protein and fat.
As you can see above, The Farmer's Dog provides a satisfactory balance of the three core nutrients. The proportion of protein and fat is significantly above average while the proportion of carbohydrates is significantly below average.
This nutritional profile is perfect for dogs of all activity levels, including those that are more active. This suitability will be reinforced by the fact that The Farmer's Dog ensures that your dog's portion sizes are tightly controlled.
The Farmer's Dog Ingredients
The Farmer's Dog uses Human Grade ingredients that are sourced from the United States. They also state that they do not process their ingredients to increase their shelf life.
High-Quality Meat Ingredients
Turkey
Beef
Pork
Pork & Beef Liver
While The Farmer's Dog's range of meat ingredients is quite small, they would all be considered high-quality and nutritious. Named meat and fish ingredients should make up the bulk of any dog food.
In particular, the use of Liver such as Pork Liver and Beef Liver is advantageous. This is as Liver can provide Vitamins and Minerals that are often lacking in traditional meat cuts.
The Farmer's Dog makes extensive use of Sweet Potatoes & White Potatoes. These Starch ingredients are common across many dog food recipes and brands.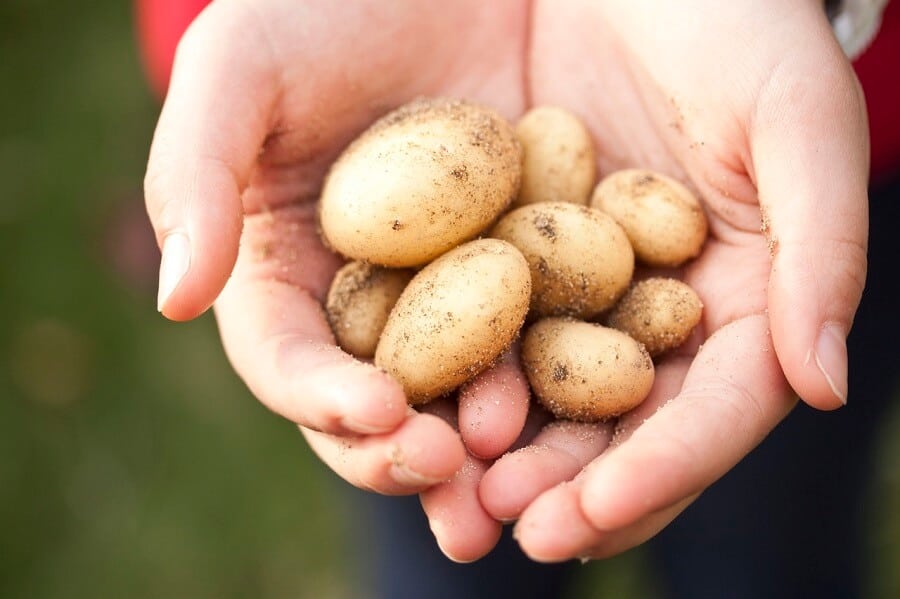 They are a dense source of carbohydrates but they can also offer dietary fiber and some vitamins and minerals. Potato By-products such as Potato Protein should be avoided as they are considered to be inferior ingredients. Thankfully The Farmer's Dog does not make use of these.
Learn more about Potato Protein in our article Potatoes, Potato Protein & Potato Starch in Dog Food.
However, The Farmer's Dog does not only use starches and also includes some legumes such as Chickpeas, Lentils & Green Beans. This selection is somewhat unusual as it excludes Peas, which are the most common legume used in dog food.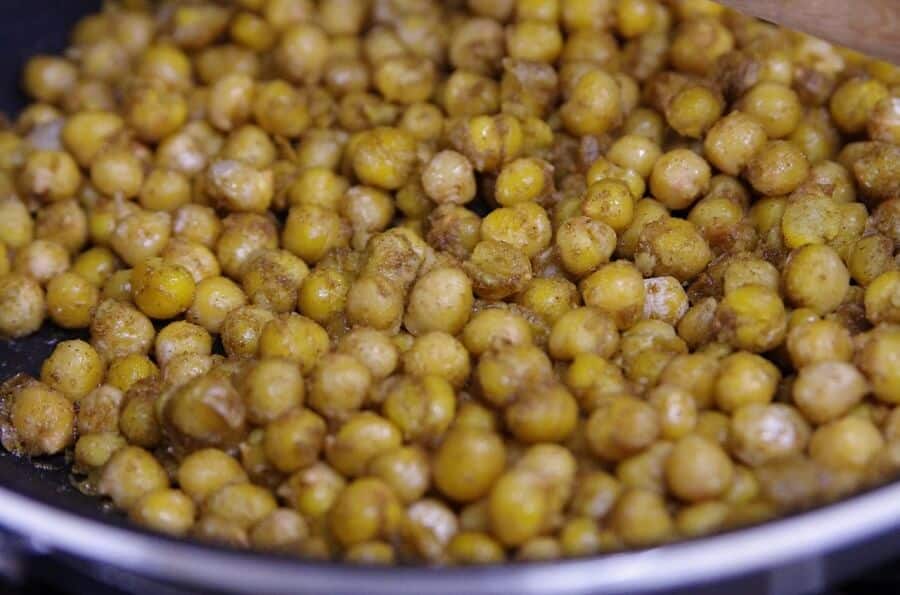 Legumes are the most commonly used vegetable in grain free dog food as they are affordable and can add additional plant-based protein. However, this additional protein should not replace animal protein which it sadly does in some brands.
Learn more about Legumes like Peas and Chickpeas in our articles Peas, Pea Protein, Pea Flour and Pea Fiber in Dog Food & Chickpeas In Dog Food.
Two ingredients that rarely feature in dog food are Parsnips & Carrots but The Farmer's Dog makes use of both. These root vegetables are quite different from starches or legumes. They do not provide significant levels of plant-based protein, nor are they as dense a source of carbohydrates.
However, that does not mean they are negative additions, as both of these factors are considered negative by many. Carrots and Parsnips can also provide a plentiful supply of fiber to aid digestion.
For more information we reccomend checking out The Farmer's Dog's FAQ page which can be found here.
The Farmer's Dog Animal Testing
At this time, we have no information on whether The Farmer's Dog participates in any invasive testing on animals such as laboratory style testing. However, we do not believe that they participate in this style of testing.
We strongly believe that laboratory testing of animals is a cruel and outdated practice and one which we hope will see a serious decline or elimination.
The Farmer's Dog Expertise
While it isn't clear what involvement they have with The Farmer's Dog, there are three veterinary professionals listed on their site who recommend The Farmer's Dog. This includes Dr. Jonathan Block, Dr. Alex Schechter, and Dr. Catriona Love.
However, it does not appear these vets are directly involved in the ingredient select or nutritional makeup of The Farmer's Dog products.
Other Fresh Home Delivered dog food brands such as NomNomNow, have a dedicated pet nutritionist who formulates their recipes.
The Farmer's Dog Recalls
To the best of our knowledge, products created by the Farmer's Dog have never been recalled.
However, many in the industry consider fresh food to garner a higher risk of contamination or other health concerns. This is as it must be stored in cooled appropriately whereas traditional dry kibble has far fewer restrictions.
As a consequence we encourage you to be vigilant of any future recalls of The Farmer's Dog or any other fresh dog food products.
The Farmer's Dog Featured Articles
The Farmer's Dog is not currently featured in any of our articles.
Best of The Farmer's Dog
Pork & Sweet Potato Recipe Review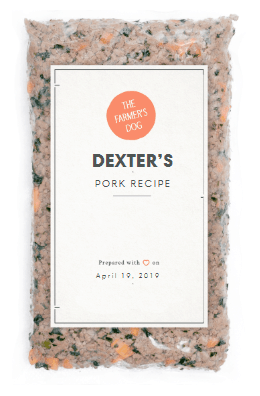 While we are big fans of all three of The Farmer's Dog's dog food recipes, we had to narrow down our it down to a single favorite. We decided to go with the Pork Recipe for a number of reasons.
The recipe makes use of a large portion of Pork and Pork Liver. These ingredients can supply a very satisfactory supply of animal protein and fat which is critical to a dogs diet. In particular, the Pork Liver can boost levels of less common and beneficial vitamins and minerals.
These Pork ingredients are then combined with White Potatoes and Sweet Potatoes. These starch ingredients supply a modest proportion of carbohydrates and some dietary fiber to aid digestion.
Lastly, the formula is rounded out with some less common vegetable ingredients such as Green Beans and Cauliflower. The use of these ingredients is quite unique and maybe a pleasant surprise to many dogs.
The Farmer's Dog Full Product Range
Turkey & Parsnip Recipe
Beef & Lentil Recipe
Pork & Sweet Potato Recipe