Smalls Information
Smalls is an online cat food brand that specializes in fresh and premium cat food recipes. Smalls is only available from their site and is not sold in large pet food stores like PetSmart or Petco. The brand first launched in 2017 making it one of the youngest brands in the industry.
Smalls uses a similar model to many of the large fresh home-delivered dog food brands that have exploded in popularity over the last few years. Examples of these brands include The Farmer's Dog, Nom Nom, Ollie, & Spot & Tango.
Users that are new to Smalls are prompted to enter their cat's age, build, and other characteristics. Smalls then make a tailor-made suggestion on what food and in what quantities they should be provided.
This approach takes a lot of the guesswork away from the cat owner that they would typically have to wrap their head around. In addition, Smalls offers subscription services like many of the other new pet food brands do which allows cat owners to save on cost and gain convenience. 
The brand provides some information on where Smalls cat food recipes are produced. This includes mention of facilities in Chicago, Illinois, Green Bay, Wisconsin, and Brainerd, Minnesota. Each of these facilities produces a unique type of cat food (wet/dry/freeze-dried).
Also, Smalls utilizes USDA-certified humanely-harvested, sustainably-sourced ingredients in its recipes which is a step above many other brands.
Smalls Product Range
Smalls has a relatively broad product range when compared to some of its direct competitors.
They produce six fresh/wet cat food recipes, three traditional dry food kibble recipes, and finally three freeze-dried raw recipes.
Smalls does not produce any products that are specifically aimed at certain age groups of cats, such as kittens or senior cats. However, Smalls believes their products are suitable for all ages, which is the likely driver behind this absence.
Smalls Nutrition
The nutrition provided by Smalls recipes varies depending on the type of recipe. As one would imagine, the freeze-dried raw and the fresh/wet recipes provide superior nutrition when compared to the dry food recipes.
However, despite this, the nutrition provided by Smalls cat food is generally above-average to significantly above-average when compared to similar offerings.
This significantly above-average nutrition includes a high proportion of protein and fat. These two nutrients should be at the core of every cat food recipe as they are obligate carnivores.
The proportion of carbohydrates in Smalls recipes is modest and far below average.
Below is an example of the nutrition provided by a Smalls dry cat food recipe.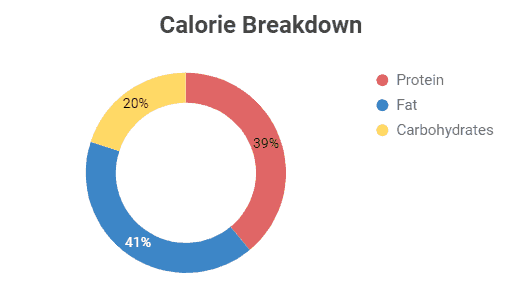 If you'd like to learn more about feline nutrition, we'd highly recommend checking out our Cat Food Guide.
Smalls Ingredients
High-Quality Meat & Fish Ingredients
Chicken
Turkey
Duck
Beef
Whitefish
Smalls uses a relatively limited selection of meat and fish ingredients in its recipes. Regardless, these ingredients are all high-quality sources and can provide much-needed protein and fat. This selection includes many of the industry favorites, such as Chicken, Turkey, and Beef.
These ingredients are so popular among pet food manufacturers because they are relatively inexpensive and can provide excellent nutrition.
Some Smalls recipes include organ meat ingredients such as Chicken Liver. Chicken Liver and other organ meat ingredients are fantastic additions to cat food. They can provide additional protein and fat, as well as vitamins and minerals that are lacking from traditional meat cuts.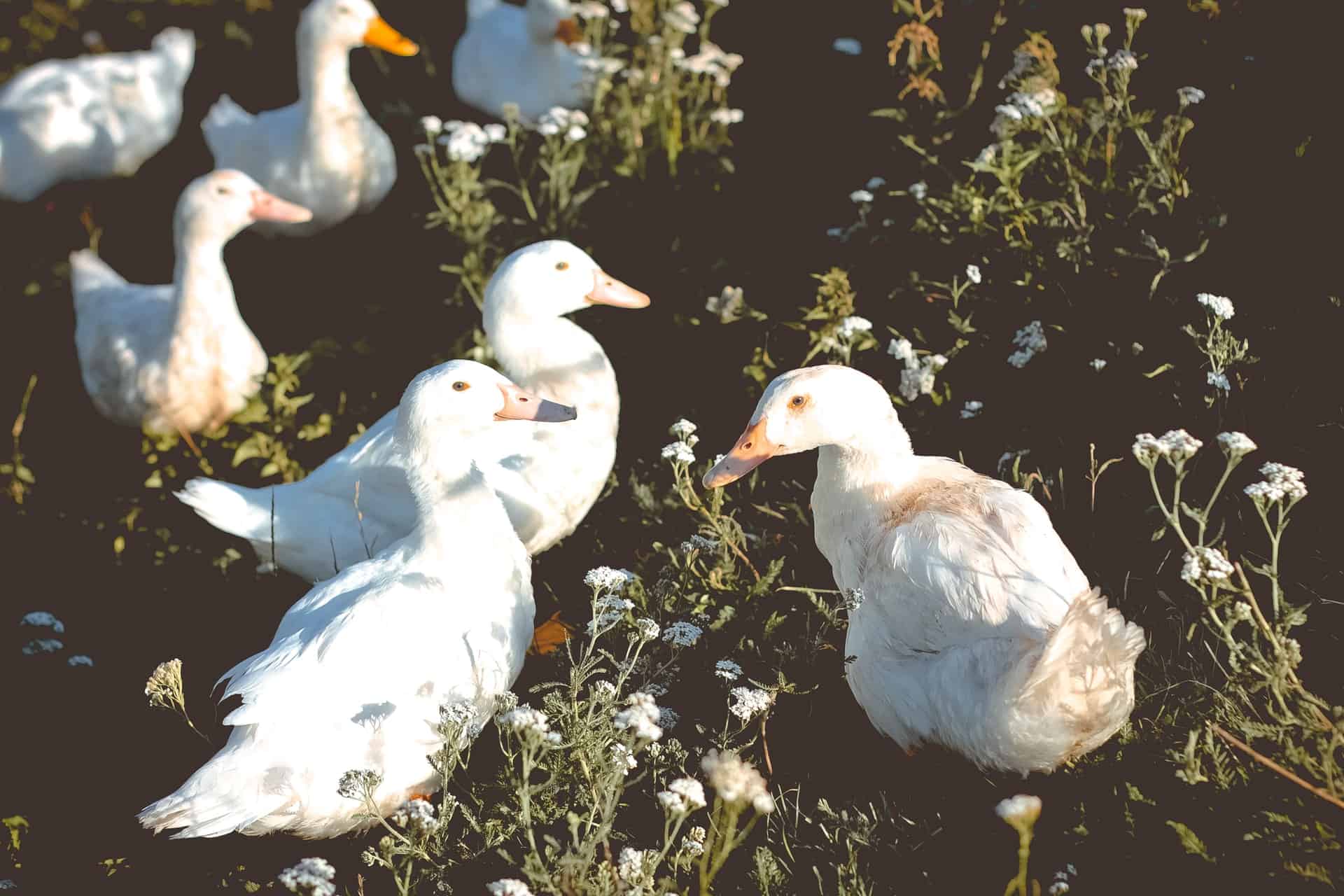 Other Notable Ingredients
Smalls dry cat food recipes include a noticeable portion of Sweet Potatoes. Sweet Potatoes are a starch ingredient and a very dense source of carbohydrates. For this reason, the portion size mustn't be too large. Many people believe that Sweet Potatoes are superior to White Potatoes as they can provide additional micronutrients.
Peas are a legume and are a regular addition to dog and cat food, especially grain-free food. They are included so frequently because they are relatively inexpensive and can provide a high level of plant-based protein, carbohydrates, and fiber. 
However, in recent years, there have been growing concerns and links between the high use of legumes in dog food and an increased rate of canine heart disease. While this does not affect cats, it is an interesting topic and you can read more about it here.
Sadly, some Smalls recipes contain a small portion of Pea Protein. Pea Protein is a vegetable by-product and considered by many to be a low-quality ingredient in cat food. It is often used to increase the proportion of protein in a pet food recipe without adding additional meat or fish ingredients.
You can learn more about in our article Peas, Pea Protein, Pea Flour, and Pea Fiber in Dog Food.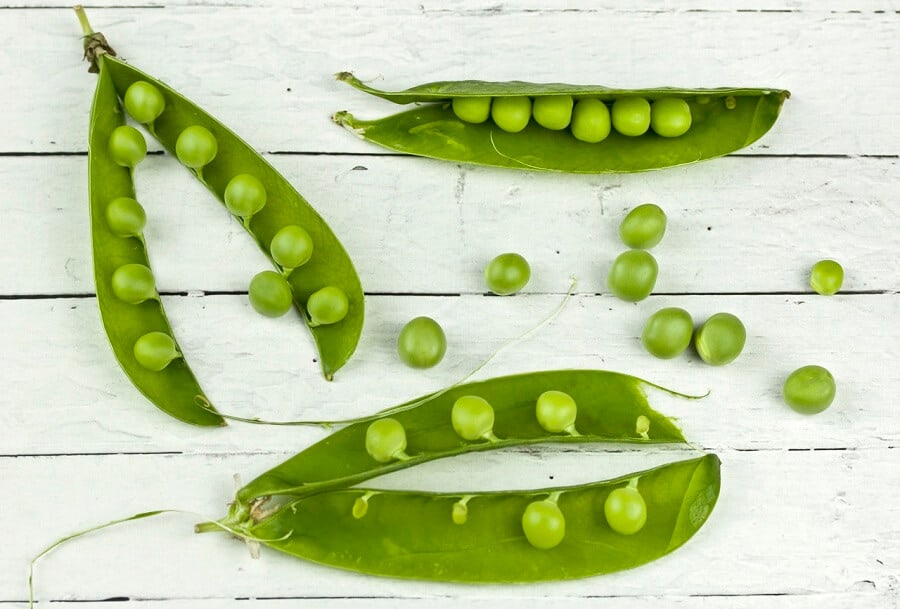 Chicken Fat is added to many dog and cat food recipes to enhance flavor and boost the levels of animal-based fat. Chicken Fat is chosen over alternatives as it is the more cost-effective option and is easy to source. However, some brands do use alternatives like Beef Fat.
If you'd like to read more about Chicken Fat, you can in our article, Chicken Fat In Dog Food.
Smalls Animal Testing
At this time, we have no information on what type of animal testing, if any, that Smalls participates in.
Many cat food brands, especially smaller brands, avoid disclosing information on how their products are tested or what kind of feed trials they do. This lack of information is due to fears of customer backlash.
We strongly believe that invasive or laboratory-style testing of cats is a cruel and outdated practice and one which we hope will be eliminated.
Smalls Recalls
Based on our research (FDA, AVMA, DogFoodAdvisor), we could find no information that leads us to believe that Smalls products have ever undergone a recall which makes them a recall-free brand.
While the brand is still in its infancy, this is an important trait, and we hope that Smalls continues to maintain a recall-free record. The quality and safety of the cat food manufacturing process are of the utmost importance.
While these practices are common and standard in the industry, Smalls mentions that their products are – "tested for e.coli, salmonella, listeria, and mold before we ever make it available for shipping, and we also perform regular spot checks on the nutritional content of our food"
Regardless of this, we always encourage cat owners to be vigilant of any future recalls of Smalls products or food from any other cat food brand.
Smalls Featured Articles
Smalls has not been featured in any of our articles at this time. However, we intend to include them in the future.
Best of Smalls
Fresh Chicken Pate Review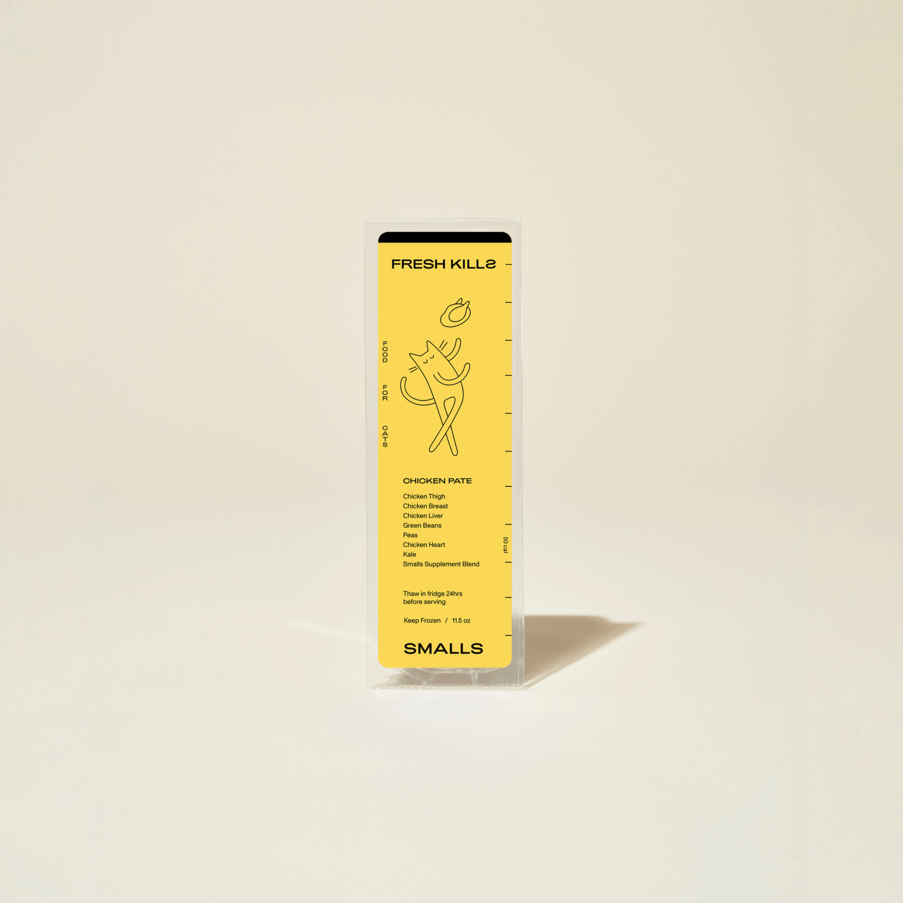 Smalls Chicken pate recipe is a favorite of ours thanks to the large variety of Chicken ingredients it includes. Examples of this include Chicken Thigh, Chicken Breast, Chicken Liver, and Chicken Heart.
This large variety is sure to provide a unique taste on top of a large proportion of protein and fat. Lastly, the organ meat ingredients can boost the levels of vitamins and minerals.
Thankfully the recipe only contains a tiny proportion of plant-based ingredients, which are a mix of Green Beans, Peas, and Kale. These provide a very modest proportion of carbohydrates.
Simply Cooked Fish Review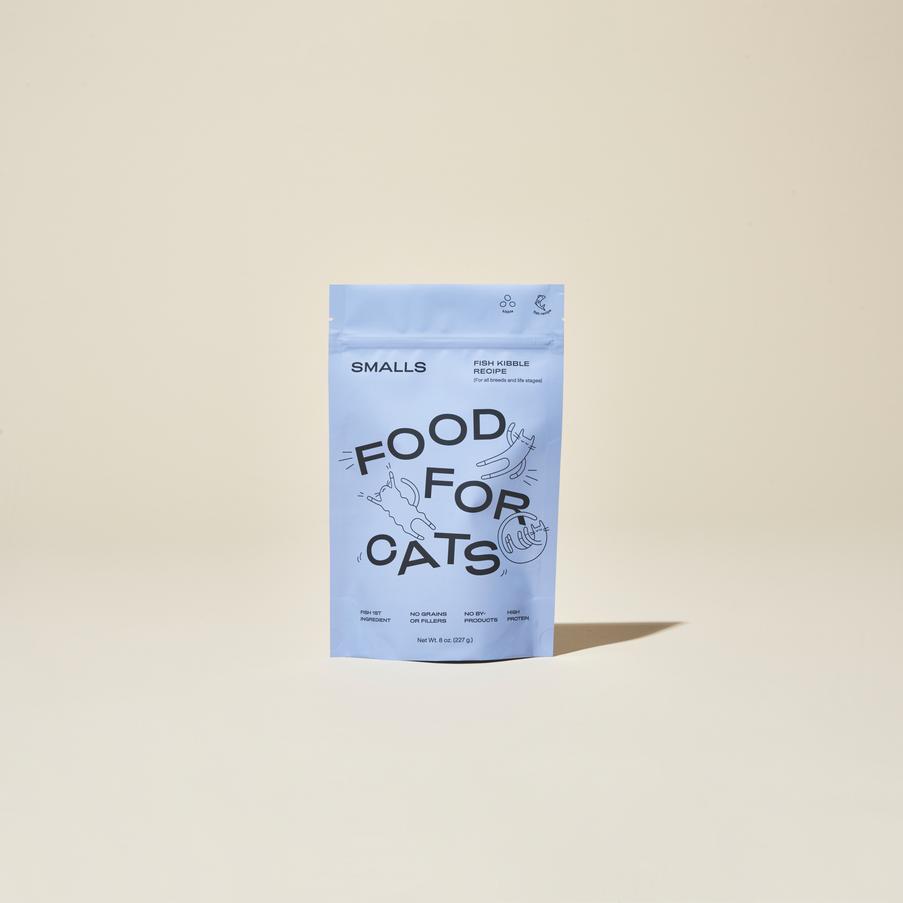 Smalls dry cat food range is the only one that includes a fish-based recipe. The above Simply Cooked Fish uses Whitefish and Whitefish meal as its primary ingredients.
Whitefish is a common ingredient in dog and cat food but can be made up of a variety of different fish ingredients. Some brands like Open Farm openly advertise that their Whitefish recipes will vary from month to month dependant on the catch.
The only other significant ingredients present are a mix of Sweet Potatoes, Peas, and Egg Product. While the portion of carbohydrates the plant-based ingredients provide is still above optimal, it is far lower than traditional dry cat food and should not be a significant concern.
Freeze-Dried Raw Duck Review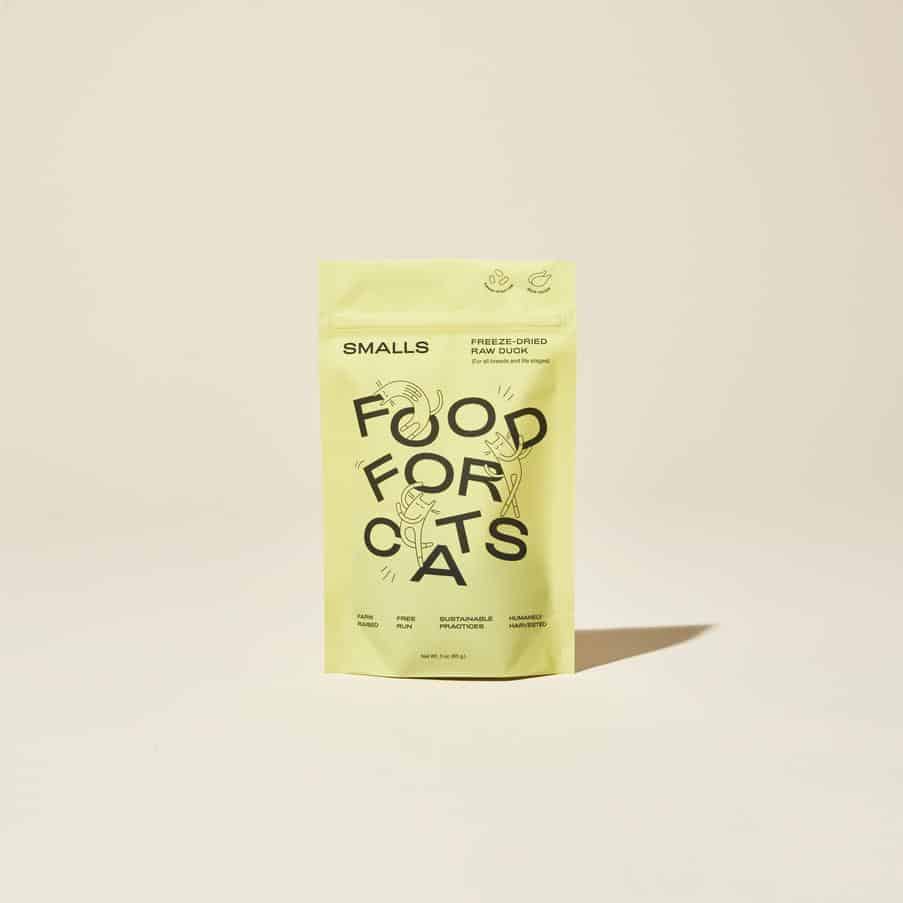 Freeze-dried raw cat food is thought by many to be a luxury product. It tends to be very expensive compared to dry or wet cat food. However, Smalls offers plans that provide a mix of dry, wet, and freeze-dried cat food, which allows your cat to be spoilt from time to time without breaking the bank.
As you can imagine, the only significant ingredients found in the recipe are Duck-based. This includes Ground Duck, Duck Heart, Duck Liver, Duck Gizzard, and Duck Egg. This mix will provide a well-rounded flavor and vast proportions of protein and fat.
Smalls Full Product Range
Fresh Cat Food
Fresh Chicken Minced
Fresh Turkey Minced
Fresh Beef Minced
Fresh Chicken Pate
Fresh Turkey Pate
Fresh Beef Pate
Dry Cat Food
Simply Cooked Chicken
Simply Cooked Turkey
Simply Cooked Fish
Freeze-Dried Cat Food
Freeze-Dried Raw Chicken
Freeze-Dried Raw Turkey
Freeze-Dried Raw Duck