Luvsome Information
Luvsome dog food is a brand owned and sold by the grocery store Kroger. Kroger has been operating in the United States since 1883 and has almost 3000 locations.
We are unable to find a definitive date of when Luvsome products were first found on store shelves of Kroger but we believe they have been available for a number of years.
At this time, it is not clear where Luvsome products are produced and whether this production takes in the United States or is done by a 3rd party. Many grocery store brands use 3rd party manufacturers like Diamond to produce their pet food as they do not have the facilities themselves.
Luvsome Product Range
Dog Food
Luvsome has a moderate dog food product range. This range includes a mix of dry dog food and wet/canned dog food.
Luvsome also producers some specialty recipes such as those for puppies, senior dogs, and a recipe designed to aid dogs to improve the health of their skin and coat.
Cat Food
Luvsome's cat food range is similar in size to their dog food range and consists of a mix of dry cat food and wet/canned cat food.
Once again, there are some niche recipes within this range including a recipe aimed at kittens.
Luvsome Nutrition
Dog Food
Luvsome dog food products provide, at best, average nutrition. Very high levels of carbohydrates are a common theme in their formulas, and this kind of nutrition is not appropriate for most dogs. Instead, they would excel on a more balanced nutrition profile with higher levels of protein and fat.
In addition to the high carbohydrate levels, a large portion of the protein found in Luvsome formulas is from plant-based sources. Plant-based protein is considered to be inferior to animal or fish-based protein and does not contain the full range of amino acids.
Cat Food
The nutrition offered by much of Luvsome's cat food recipes is similar to their dog food range. It has moderate levels of protein and fat, and excessive levels of carbohydrates.
Cats do not need to consume a high proportion of carbohydrates in their diet as they obligate carnivores. This means that they thrive best on a diet of meat and fish with minimal plant-matter.
However, some of Luvsome's wet cat food recipes offer acceptable nutrition that is a better reflection of a cat's natural diet.
Luvsome Ingredients
High-Quality Meat & Fish Ingredients
Chicken
Turkey
Beef
Salmon
Tuna
Trout
Whitefish
The above high-quality meat and fish ingredients are some of the most common found in dog and cat food recipes. They are common because they are affordable and very nutritionally dense.
Whole meat and fish ingredients such as these should be at the core of every dog and cat food recipe and preferably be the first listed ingredient. They can provide much-needed protein and fat that is highly digestible.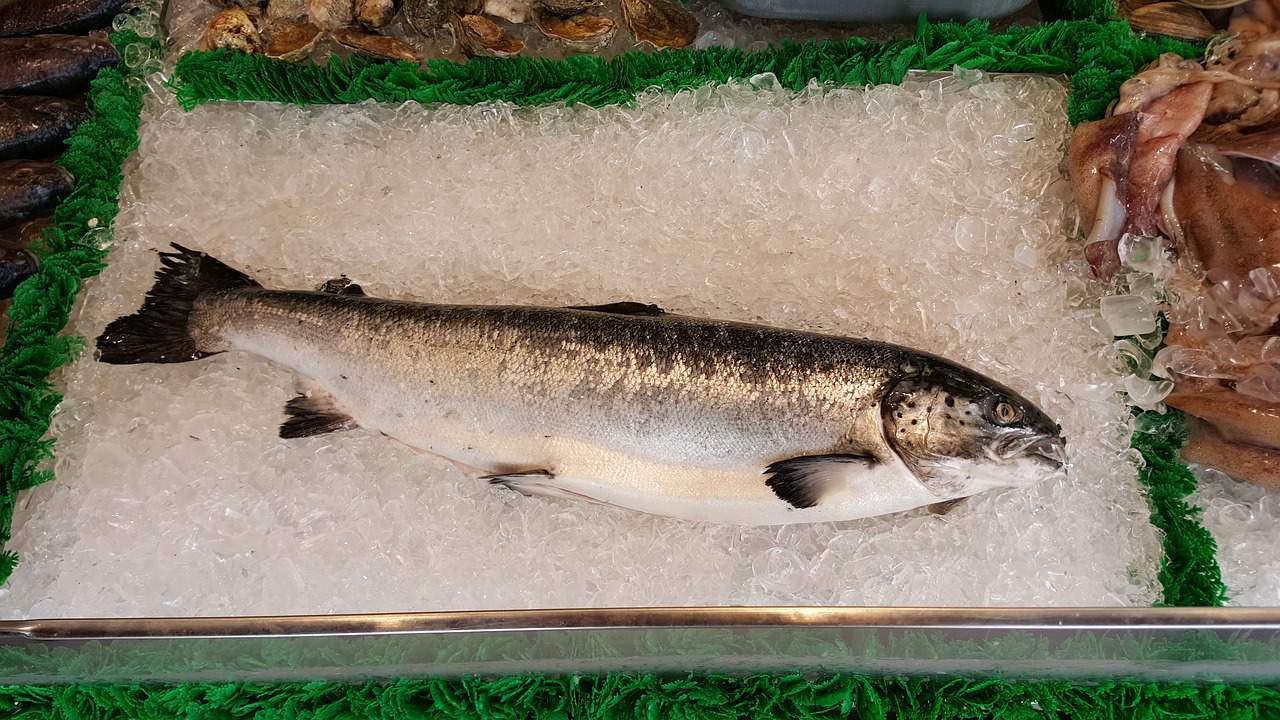 Low-Quality Ingredients
Sadly, Luvsome makes use of some very low-quality ingredients, including the following:
Corn
Wheat
Brewers Rice
Corn Gluten Meal
Soybean Meal
Animal Fat
Some of the above ingredients would be considered by many to be the lowest of low when it comes to pet food ingredients. Both Corn and Wheat are probably the least preferred grain ingredients and have been proven to cause a number of health concerns and issues.
They are also very dense sources of carbohydrates, and the combination of these ingredients will lead to a disproportionate sum.
Brewers Rice is another low-quality ingredient. It is made up of discarded and fragmented rice kernels. Find out more about Brewers Rice in our article Brewers Rice In Dog Food.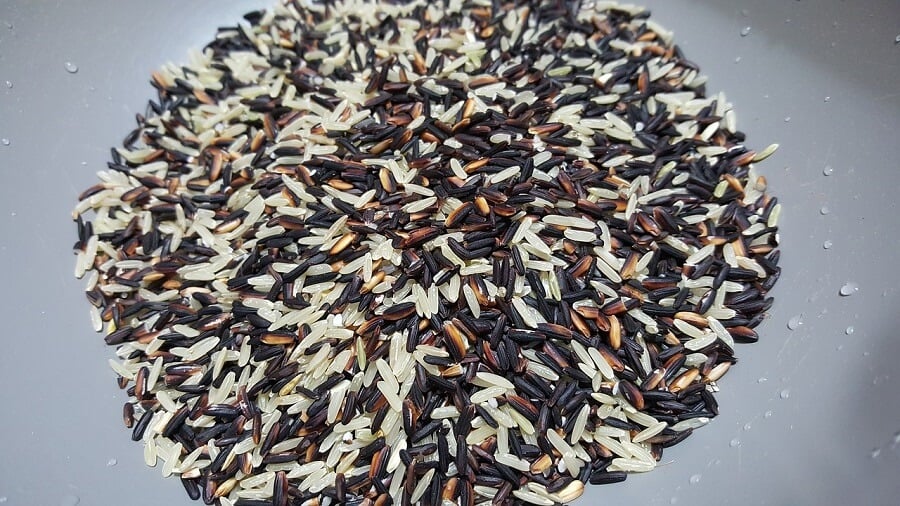 Animal Fat is another scary ingredient which is very vague. This could contain fat from a whole range of animals and the fact that the manufacturer is unwilling to state the exact source is a serious concern.
Other Notable Ingredients
Barley and Oat Meal are two grain-ingredients that are considered to be superior to those we mentioned earlier. They are less processed and can provide more favorable nutrition in the form of fiber, vitamins, and minerals. You can learn more about Barley in our article Barley In Dog Food.
Brewers Yeast features in some Luvsome recipes and is added because of the beneficial vitamins and minerals it contains. Many believe that these can provide dogs and cats with health benefits. Learn which vitamins and minerals are found in Brewers Yeast in Brewers Yeast In Dog Food.
Peas features occasionally in Luvsome recipes. Peas are one of the most popular plant-based ingredients to be used in pet food as they are affordable, easy to source, and offer favorable nutrition that is high in protein for a plant-based ingredient. However, the portion size of Peas used in Luvsome recipes is extremely small.
Luvsome Animal Testing
We currently have no information on whether Luvsome participates in animal testing for its product range.
Animal testing is a cruel and outdated practice that we hope will be eliminated or significantly reduced in the coming years.
Luvsome Recalls
Based on our research (FDA, AVMA, DogFoodAdvisor), we have no information that leads us to believe Luvsome dog or cat food has ever been recalled.
Despite this, we encourage pet owners to be vigilant of any future recalls of Luvsome products or any other pet food.
Luvsome Featured Articles
Best of Luvsome
Natural Formula With Chicken Review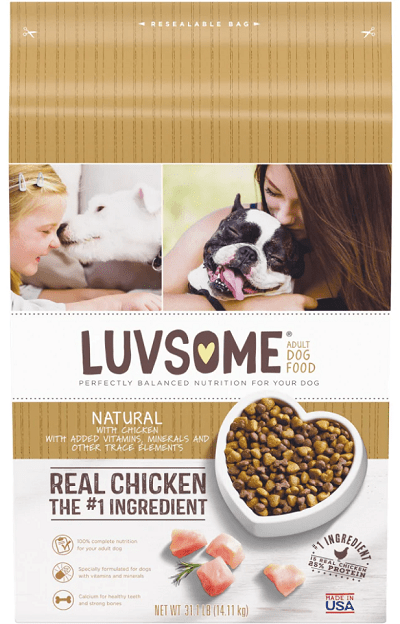 Turkey Stew With Noodles Review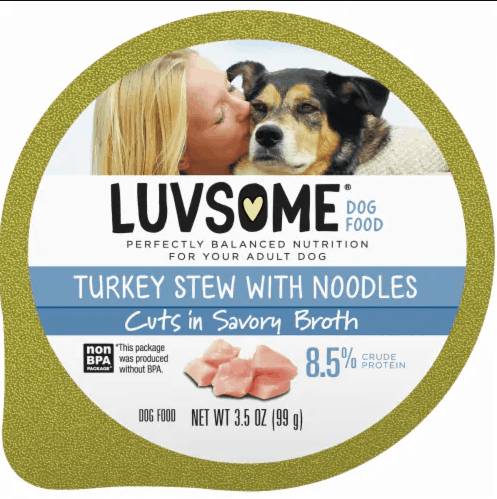 Natural Review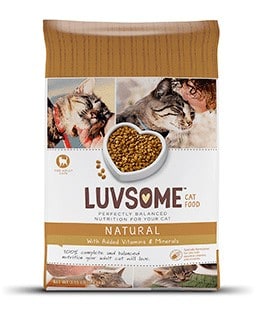 Flaked Trout Dinner Review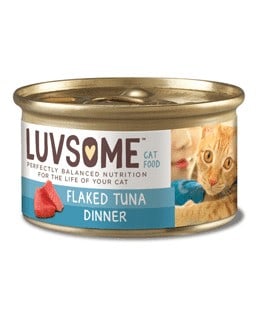 Luvsome Full Product Range
Dog Food
Dry Dog Food
Healthy Weight Formula
Natural Formula With Beef
Natural Formula With Chicken
Puppy Formula With Chicken
Senior Formula With Beef & Egg
Original Recipe
Skin & Coat Formula With Salmon
Wet/Canned Dog Food
Filet Mignon Flavor
Porterhouse Flavor
Grilled Chicken Flavor
With Chicken And Liver
Turkey Stew With Noodles
Cat Food
Dry Cat Food
Grilled Medley Recipe
Hairball Formula
Indoor Formula
Kitten Formula
Natural
Seafood Delight With Oceanfish Meal
Sensitive Systems Formula
Wet/Canned Cat Food
Chicken Dinner In Gravy
Chicken Stew With Vegacatfoods Cuts In Gravy
Cod, Sole & Shrimp Dinner
Flaked Fish & Shrimp Dinner
Flaked Trout Dinner
Flaked Tuna Dinner
Gourmet Chicken Dinner
Liver And Chicken Dinner
Ocean Whitefish Tuna Dinner
Salmon Dinner
Sliced Beef Feast
Sliced Chicken Hearts & Liver Dinner
Tuna Entree Flaked In Gravy
Turkey & Giblets Dinner
Turkey Dinner In Gravy