Nutri Source Information
Nutri Source Pet Food is made by Tuffy's Pet Food, which is from Minnesota. Tuffy's Pet Food also makes other pet food brands such as PureVita.
Nutri Source Product Range
Nutri Source Nutrition
Nutri Source Ingredients
Nutri Source states on their website that the quality of their ingredients is their number one priority. They state that they ensure all of their suppliers produce healthy food ingredients. They also state that all their ingredients are produced ethically and to meet stringent laws and standards.
All of Nutri Source's formulas are free of Corn, Wheat, Soy, and Potatoes. However, some recipes do contain grains, but the more favorable ones.
Nutri Source Animal Testing
Nutri Source Recalls
As of June 2018, Nutri Source has no history of recalls. For a brand with a significant age such as Nutri Source, this is an impressive trait that many of its competitors do not have.
Nutri Source Featured Articles
Best of Nutri Source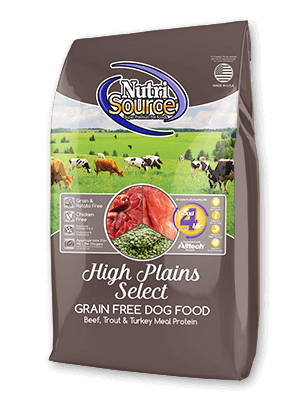 Nutri Source Full Product Range
Dry Dog Food