Nutri Source Information
Nutri Source is owned by KLN Family Brands which was founded by Darrel "Tuffy" Nelson in 1947.
They also own and produce other pet food brands such as PureVita.
Nutri Source is manufactured in the United States at a facility in Perham, Minnesota. This facility is only used by the KLN Family Brands group to produce Nutri Source and their other pet food brands.
Nutri Source is available to purchase from a huge range of physical pet food stores across the United States. Unlike most other pet food brands, Nutri Source is not available from the online pet food retailer Chewy. However, it is available on Petflow.
Nutri Source Product Range
Dog Food
Nutri Source produces a large range of dog food products. This range includes both dry dog food and wet/canned dog food.
Within these ranges, Nutri source produces several specialty recipes such as those for puppies, senior dogs, small breed dogs, and senior dogs.
Cat Food
Nutri Source's cat food range is smaller than its dog food range but still has both dry and wet/canned recipes. The dry food range is particularly small and only has five recipes.
Similar to the dog food range, the cat food range includes some niche formulas such as those for kittens and senior cats.
Nutri Source Nutrition
Dog Food
The nutrition offered by Nutri Source dog food recipes varies but is generally average to above-average. This includes satisfactory proportions of protein and fat and acceptable proportions of carbohydrates.
Below is an example of the nutrition provided by a Nutri Source recipe.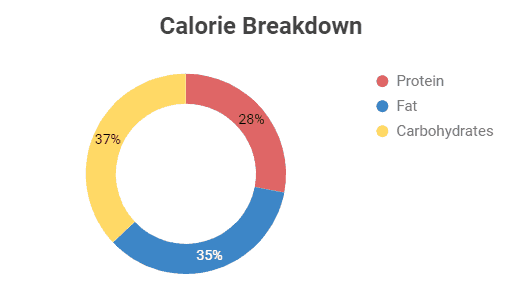 Cat Food
The nutrition offered by Nutri Source cat food is similar to its dog food range in that it is average to above-average. In particular, the nutrition offered by Nutri Source cat food is very suitable for most cats.
Nutri Source Ingredients
High-Quality Meat & Fish Ingredients
Chicken
Turkey
Beef
Bison
Lamb
Wild Boar
Trout
Salmon
Nutri Source uses a large range of meat and fish ingredients in its recipes. All of these ingredients are high-quality additions and dense sources of protein and fat.
Nutri Source makes use of some uncommon meat and fish ingredients such as Bison and Wild Boar. These ingredients are often used in hypoallergenic dog food.
You can learn more about this in the following articles.
Best Hypoallergenic Dog Foods Guide
Other Notable Ingredients
Select Nutri Source recipes make use of the three most common legume ingredients in pet food. These are Peas, Chickpeas, and Lentil. These ingredients are so common as they are easy to source, affordable, and contain favorable nutrition for a plant-based ingredient.
Nutri Source makes use of some vegetable by-products such as Pea Flour and Pea Starch. Sadly, these ingredients are not positive additions to pet food and can be used by manufacturers to mislead consumers. Learn more about this in our article Peas, Pea Protein, Pea Flour, and Pea Fiber in Dog Food.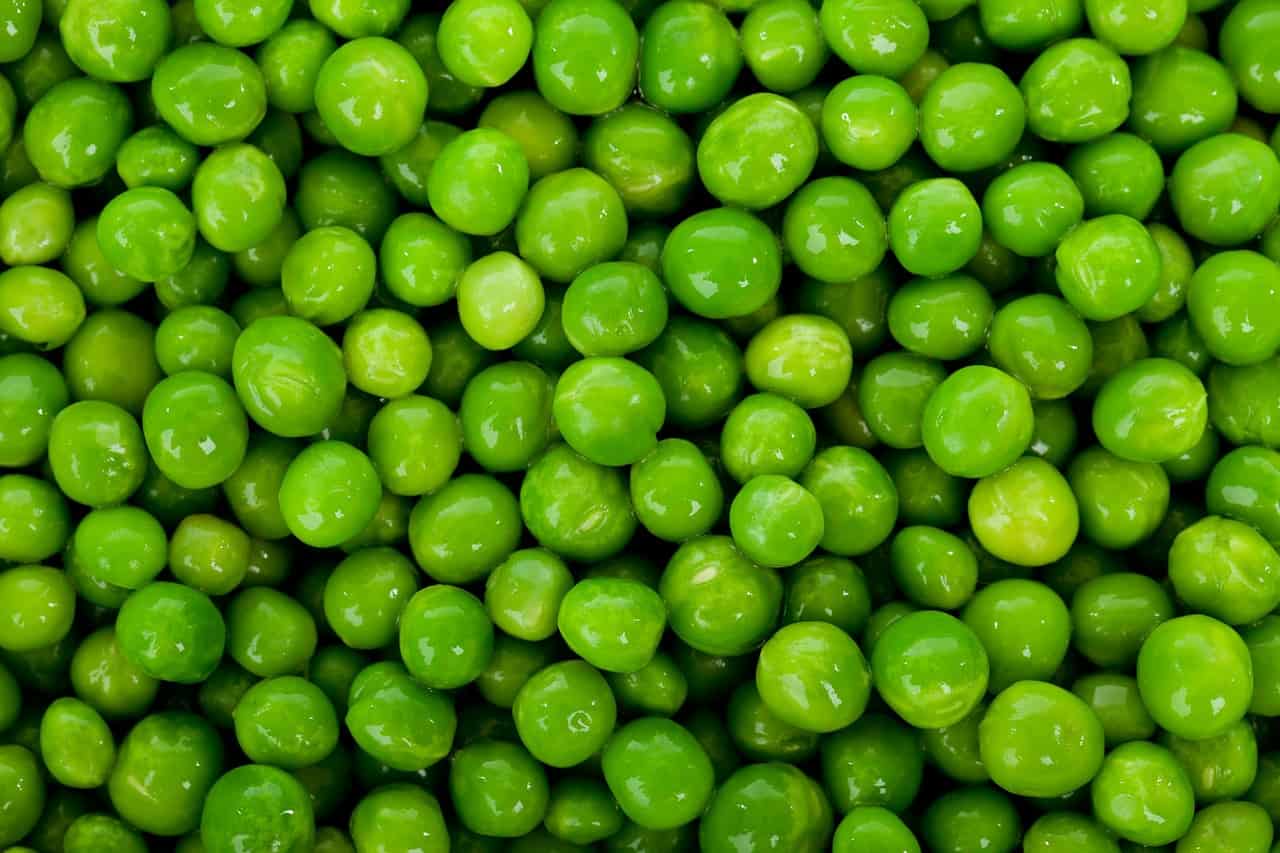 Tomato Pomace and Dried Beet Pulp are both added to pet food recipes as a source of soluble fiber. Soluble Fiber can be important for dogs to ensure they have regular digestion and stools. Beyond their fiber content, neither ingredient provides much nutrition. Read more about these ingredients in our articles Tomato Pomace as a Pet Food Ingredient? and Dried Beet Pulp In Dog Food.
Brewers Yeast is an ingredient that is often added to pet food in small quantities. It is added because many believe it can provide health benefits as well as beneficial vitamins and minerals. Read more in Brewers Yeast In Dog Food.
Nutri Source's grain inclusive products use a small range of grain ingredients, including Brown Rice and Oatmeal. Grain ingredients are controversial additions to dog food, with many consumers being firmly against them.
Despite this, higher-quality grains such as Brown Rice and Oatmeal can be reliable additions to dog food and provide carbohydrates, fiber, and select micronutrients.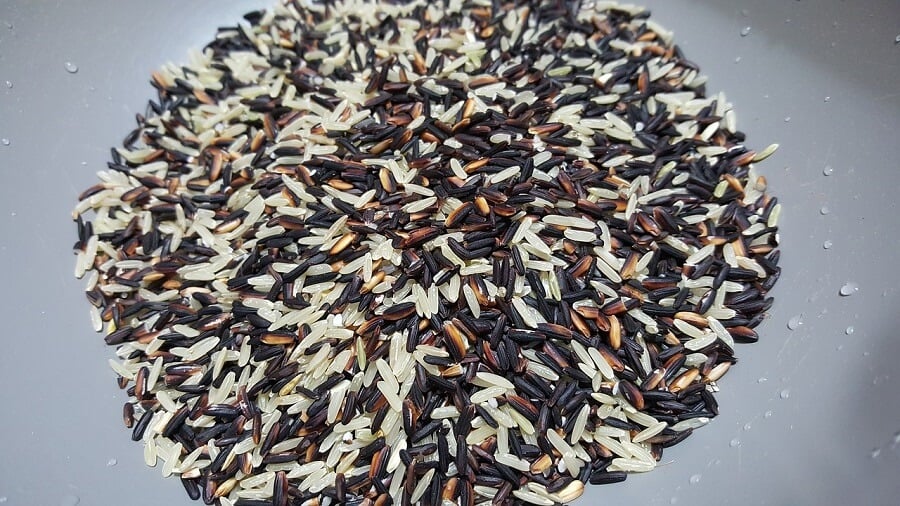 Flaxseed is probably the best plant-based source of the Omega 3 Fatty Acids, which is why it is regularly added to pet food recipes. However, some dogs have a negative reaction to its inclusion. Read more about Flaxseed in our article Flaxseed In Dog Food.
Chicken Fat is added to pet food to improve its flavor and boost the levels of animal-based fat in a pet food recipe. It is chosen as it is easy to source and is low-cost. Read more about Chicken Fat in our article, Chicken Fat In Dog Food.
Tapioca is a starch ingredient that is similar to Potatoes and Sweet Potatoes. It is popular in South America, but many in the western world are not familiar with it. Learn more about Tapioca in our article Tapioca In Dog Food.
Sunflower Oil is a vegetable oil that is commonly found in foods for human consumption. However, it is used in pet food recipes by some brands. It boosts the level of fat in a formula, in particular the beneficial Omega Fatty Acids. Read more about Sunflower Oil in Sunflower Oil In Dog Food.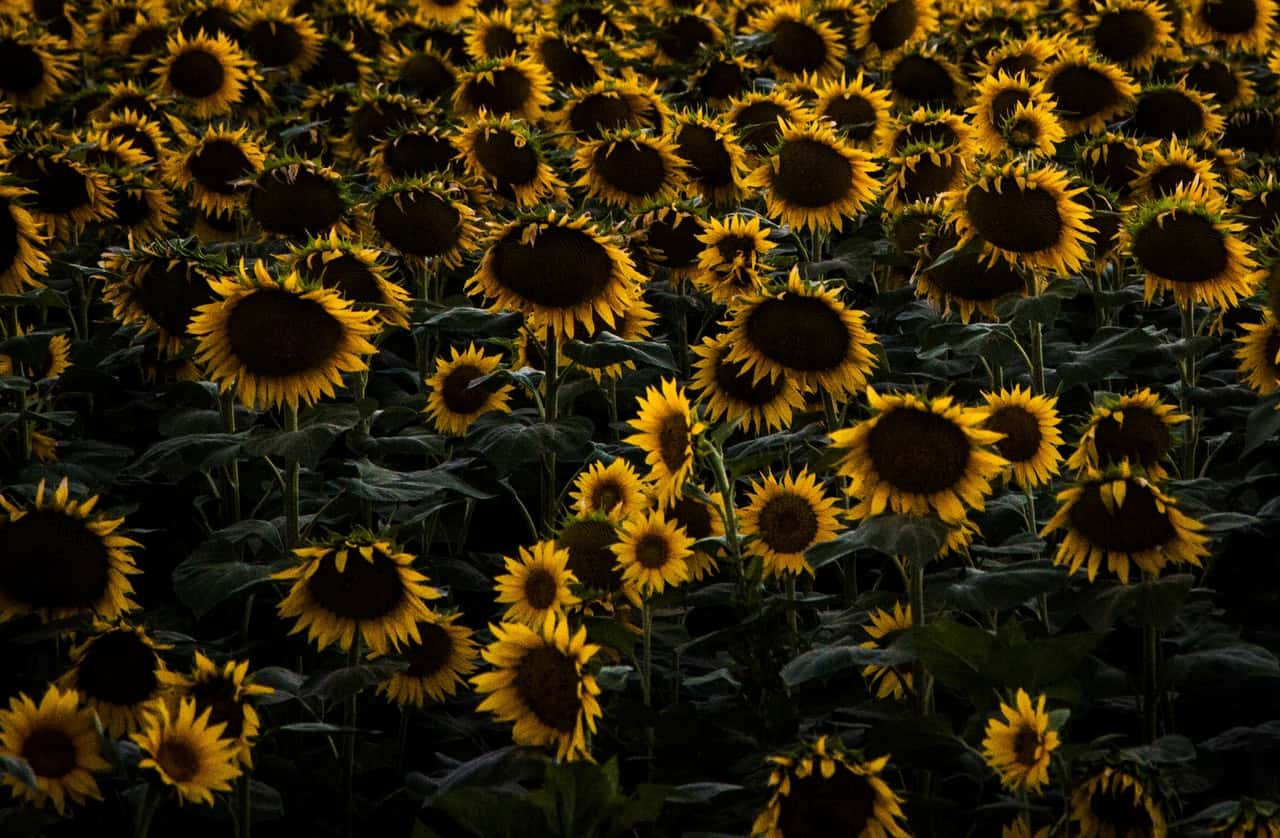 Menhaden Fish Meal is another regular addition to dog food recipes. Menhaden Fish are harvested from the oceans for their oils, but once these oils are removed, the flesh is leftover. This fish meal is a dense source of nutrition that many pet food brands take advantage of. Read more in Menhaden Fish Meal in Dog Food.
Nutri Source Animal Testing
At this time, we have no information on what type of animal testing, if any, that Nutri Source participates in.
We strongly believe that laboratory and invasive testing of animals is a cruel and outdated practice and one which should be eliminated.
Nutri Source Recalls
Based on our research (FDA, AVMA, DogFoodAdvisor), Nutri Source is a recall-free brand.
Despite this, we always suggest that pet owners remain vigilant of any future recalls of Nutri Source or any other pet food brand.
Nutri Source Featured Articles
Nutri Source has not been featured in any of our articles at this time.
Best of Nutri Source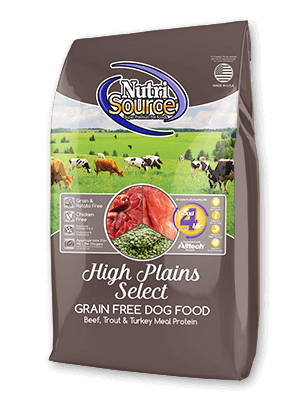 High Plains Select is one of Nutri Source's most popular recipes. The recipe is unique in that it uses a blend of red meat, poultry, and fish, which is rarely seen.
This blend includes Beef, Trout, and Turkey, which are all positive additions thanks to the protein and fat they can provide.
The recipe then uses a broad range of plant-based ingredients, including Chickpeas, Lentils, and Tapioca. These ingredients provide a satisfactory proportion of carbohydrates and fiber.
Grain-Free Seafood Select Review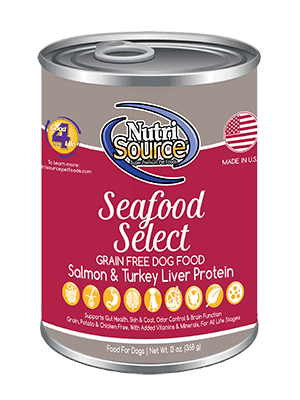 The above Seafood Select recipe focuses on Salmon as its primary ingredient, with a substantial portion being present.
Salmon is an excellent addition to any dog food recipe, as it is packed with valuable nutrition. In particular, Salmon is an excellent source of the Omega 3 Fatty Acids, which many believe can provide several health benefits.
The recipe also includes a portion of Turkey Liver. Organ meat ingredients such as Turkey Liver are welcome additions as they improve the flavor of a recipe and provide vitamins and minerals that are not commonly found in traditional meat and fish ingredients.
This recipe only includes a tiny portion of plant-based ingredients. This portion comes in the form of a small portion of Chickpeas, which provides carbohydrates and fiber.
Grain Free Country Select Recipe Review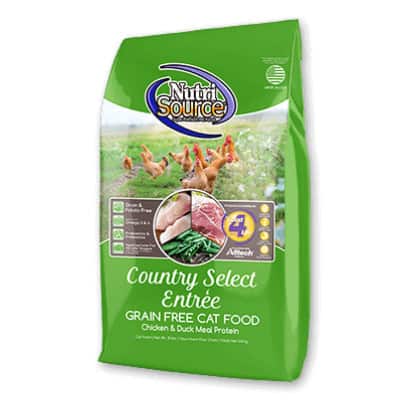 Grain Free Lamb & Lamb Liver Select Review
Nutri Source Full Product Range
Dry Dog Food
Grain Inclusive Small & Medium Breed Puppy
Grain Inclusive Large Breed Puppy
Grain Inclusive Adult Small Bites Recipe
Grain Inclusive Adult Chicken & Rice Recipe
Grain Inclusive Large Breed Chicken & Rice Recipe
Grain Inclusive Beef & Rice Recipe
Grain Inclusive Large Breed Beef & Rice Recipe
Grain Inclusive Lamb Meal & Rice Recipe
Grain Inclusive Large Breed Lamb Meal & Rice Recipe
Grain Inclusive Trout & Rice Recipe
Grain Inclusive Large Breed Trout & Rice Recipe
Grain Inclusive Turkey & Rice Recipe
Grain Inclusive Performance Recipe
Grain Inclusive Super Performance Recipe
Grain Inclusive Weight Management Recipe
Grain Inclusive Senior Recipe
Grain Free Small & Medium Breed Puppy Recipe
Grain Free Large Breed Puppy Recipe
Grain Free Small Bites Chicken & Pea Recipe
Grain Free Chicken & Pea Recipe
Grain Free Large Breed Chicken & Pea Recipe
Grain Free Lamb Meal & Peas Recipe
Grain Free Large Breed Lamb Meal & Peas Recipe
Grain Free Heartland Select Recipe
Grain Free Small Bites High Plains Select Recipe
Grain Free High Plains Select Recipe
Grain Free Prairie Select Recipe
Grain Free Small Bites Seafood Select Recipe
Grain Free Small Bites Woodlands Select Recipe
Grain Free Weight Management Recipe
Grain Free Senior Recipe
Wet/Canned Dog Food
Grain Inclusive Chicken & Rice Recipe
Grain Inclusive Chicken, Lamb & Ocean Fish
Grain Inclusive Lamb & Rice
Grain Inclusive Senior Recipe
Grain Inclusive Puppy Recipe
Grain Inclusive Small & Medium Breed Puppy Recipe
Grain Free Chicken
Grain Free Lamb
Grain Free Heartland Select
Grain Free High Plains Select
Grain Free Great Northwest Select
Grain Free Mediterranean Select
Grain Free Prairie Select
Grain Free Seafood Select
Grain Free Woodlands Select
Dry Cat Food
Grain Inclusive Cat & Kitten Chicken & Rice Recipe
Grain Inclusive Cat & Kitten Chicken Meal, Salmon & Liver Recipe
Grain Inclusive Senior/Weight Management Cat Recipe
Grain Free Country Select Recipe
Grain Free Ocean Select Recipe
Wet/Canned Cat Food
Grain Inclusive Chicken & Rice
Grain Inclusive Chicken, Turkey & Lamb
Grain Inclusive Chicken, Turkey, Lamb & Fish
Grain Free Chicken, Turkey & Lamb Select
Grain Free Chicken, Turkey & Fish Select
Grain Free Lamb & Lamb Liver Select
Grain Free Pork & Pork Liver Select
Grain Free Turkey & Turkey Liver Select
Grain Free Contry Select
Grain Free High Plains Select
Grain Free Meadow & Stream Select