PureVita Information
PureVita is owned by the KLN Family Brands group, which is a family-owned business in Perham, Minnesota. The brand has been producing pet food for over 50 years.
The association with this brand makes PureVita the sister brand to Nutri Source. You can find our review of Nutri Source here.
PureVita is sold at a large number of physical retail pet food stores across the United States.
PureVita is not available on many large online pet food sellers, such as Chewy. However, PureVita appears to be regularly available at Amazon.
PureVita Product Range
Dog Food
PureVita has a moderately sized range of dog food products. This range includes a mix of dry dog food and wet/canned dog food.
PureVita does not produce many of the traditional niche dog food types, such as puppy food or senior dog food. However, they do produce products aimed at small breed dogs.
Cat Food
PureVita has a modest cat food range. This range includes both dry cat food and wet/canned cat food.
Sadly, this range does not include any niche recipes such as kitten food or senior cat food. However, PureVita would argue that their recipes are suitable for all life stages.
PureVita Nutrition
Dog Food
The nutrition offered by PureVita dog food recipes is varied but is generally above-average. This above-average nutrition includes above-average proportions of protein and fat and satisfactory proportions of carbohydrates.
Cat Food
The nutrition offered by PureVita cat food varies somewhat but is generally average to above-average.
Many of PureVita's recipes include a large proportion of carbohydrates. Cats do not require a large proportion of carbohydrates as they are obligate carnivores.
PureVita Ingredients
High-Quality Meat & Fish Ingredients
Chicken
Turkey
Duck
Beef
Pork
Salmon
Kangaroo
Venison
PureVita makes use of a large range of meat and fish ingredients, including the above. All of these ingredients are excellent sources of nutrition and can provide a plentiful supply of animal-based protein and fat, which should be at the core of every dog and cat's diet.
Some PureVita recipes make use of organ meat, such as Beef Liver. Liver ingredients, in particular, is a fantastic addition to pet food. It can provide select vitamins and minerals that traditional meat cut slack. In addition, it can also improve the flavor and taste of a recipe.
PureVita makes use of several less common meat ingredients in its recipes. Examples include Kangaroo and Venison. These ingredients are often used in dog food recipes as part of a hypoallergenic or limited ingredient diet.
The aim of these recipes is to use a small number of ingredients and select ingredients that dogs may not react poorly to. You can learn more about this in the following articles.
Best Hypoallergenic Dog Foods Guide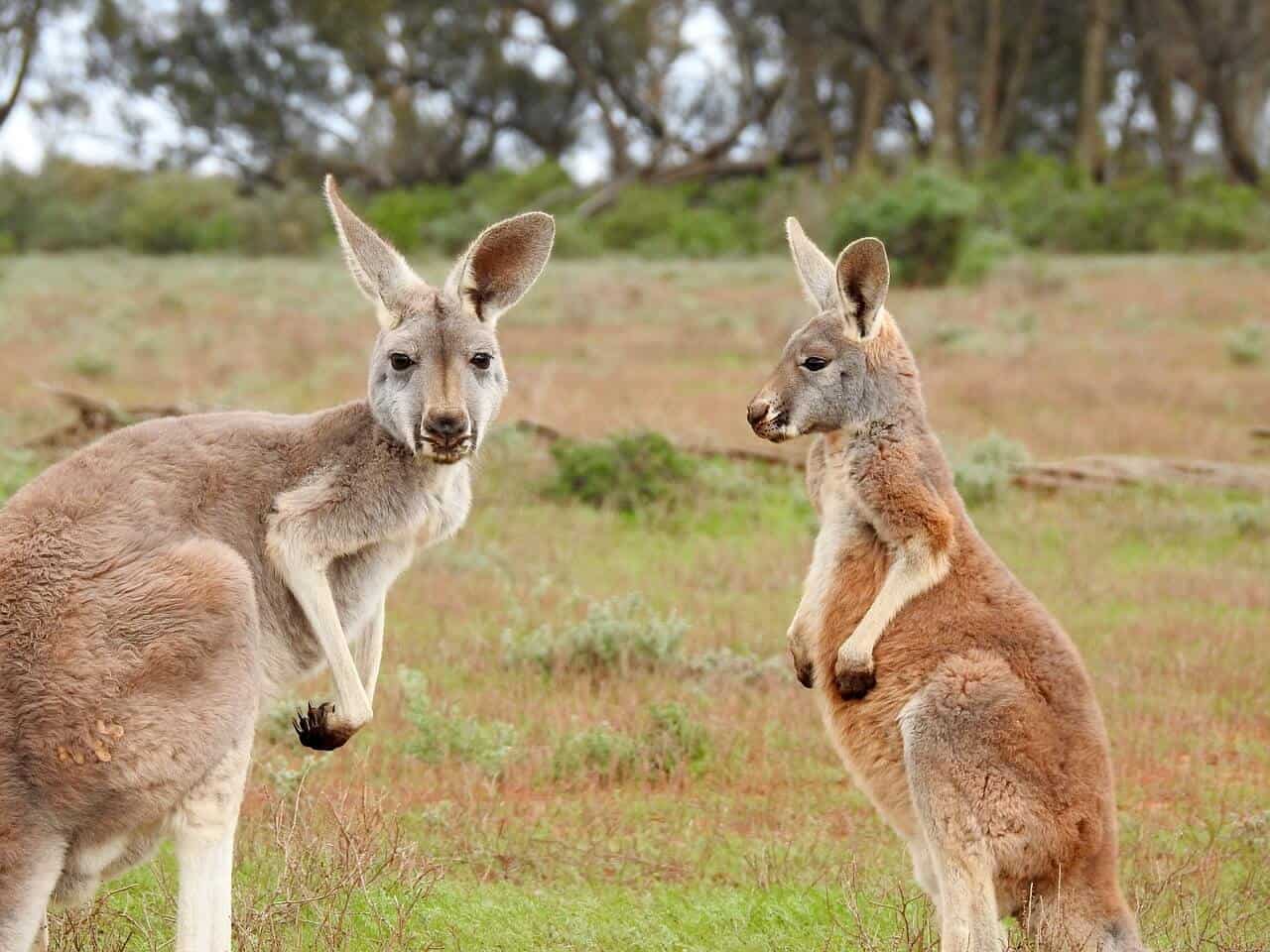 Other Notable Ingredients
PureVita makes extensive use of legumes ingredients in its recipes, such as Chickpeas, Lentils and Peas. These ingredients are prevalent in pet food as they are easy to source, affordable, and offer favorable nutrition. However, there are concerns about their use and Canine Heart Disease.
Read more about this in our article Best Dog Foods Without Peas.
Sadly, PureVita makes use of some vegetable by-products in some of its recipes. Examples of this include Pea Flour and Pea Starch. These ingredients are considered poor-quality.
There are also concerns that they are used to deceive consumers about ingredient quantities. Read more about this in our article Peas, Pea Protein, Pea Flour, and Pea Fiber in Dog Food.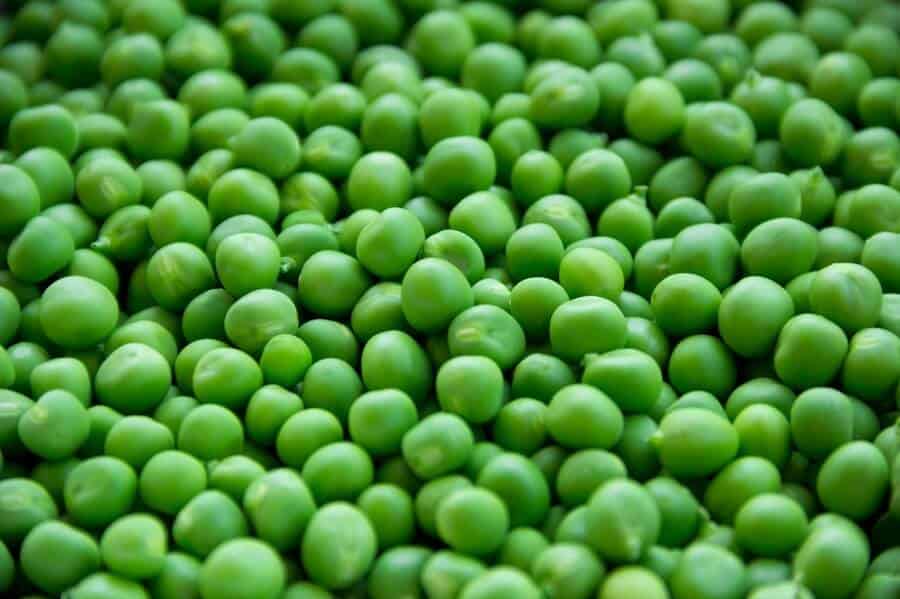 Sweet Potato is a starch ingredient and is an extremely dense source of carbohydrates. For this reason, it is important that its portion size is not too large. Thankfully within PureVita recipes, Sweet Potato is not used in huge portions.
Sunflower Oil is a vegetable oil that occasionally features in dog food. It is used to boost the overall level of fat in a recipe as well as increase the proportion of favorable fats. Read more about Sunflower Oil in our article Sunflower Oil In Dog Food.
Tomato Pomace is added to dog food recipes to increase the amount of soluble fiber present. Soluble fiber can be crucial to some dogs for them to maintain stable and consistent digestion. Beyond this fiber content, Tomato Pomace provides very little nutrition. Learn more about Tomato Pomace in our article, Tomato Pomace, as a Pet Food Ingredient?.
Alfalfa is added to dog food, as many believe it can provide dogs with a range of health effects. In addition, it contains select vitamins and minerals that can be a beneficial addition to a dog's health. Learn more about Alfalfa in our article Alfalfa In Dog Food.
Flaxseed is probably the best plant-based source of the Omega 3 Fatty Acids, which is why it is used so often in dog food. The Omega 3 Fatty Acids are believed to provide numerous health benefits such as reduced risk from health problems and boosted cognitive function. Read more about the benefits of Flaxseed in our article Flaxseed In Dog Food.
PureVita Animal Testing
At this time, we have no information on what type of animal testing, if any, that PureVita participates in.
We strongly believe that laboratory and invasive testing of animals is a cruel and outdated practice and one which should be eliminated.
PureVita Recalls
Based on our research (FDA, AVMA, DogFoodAdvisor), PureVita is a recall-free brand.
Despite this, we always suggest that pet owners remain vigilant of any future recalls of PureVita or any other pet food brand.
PureVita Featured Articles
Best Dog Food With Kangaroo – PureVita is one of a select few dog food brands to produce Kangaroo dog food, which earns it a place in our review of Kangaroo dog food. Kangaroo dog food is popular in Australia as well as in other markets when used in hypoallergenic dog food.
Best of PureVita
Grain Free Salmon & Peas Entree Review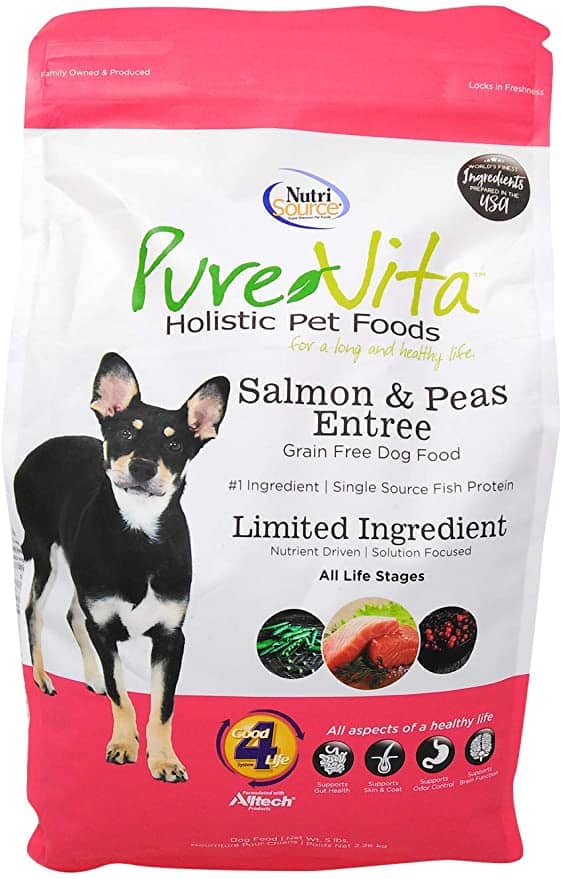 Grain Free Beef Entree Review
Grain Free Chicken & Peas Entree Review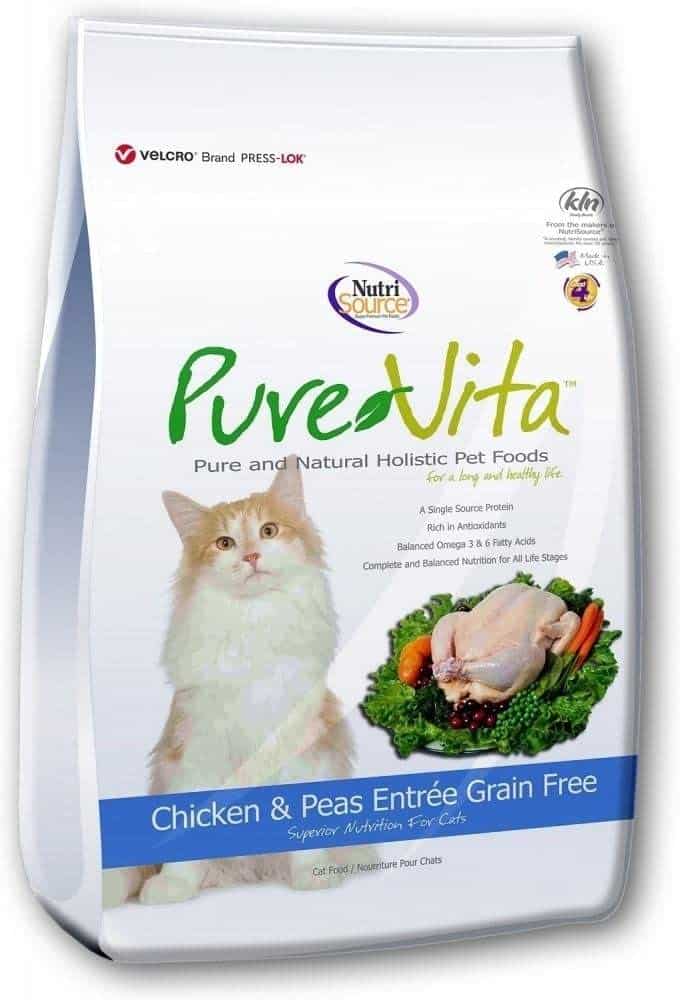 Grain Free Whitefish Entree Review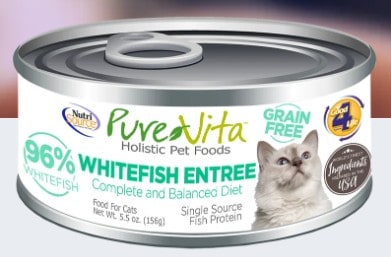 PureVita Full Product Range
Dry Dog Food
Grain Inclusive Chicken & Brown Rice Entree
Grain Inclusive Duck & Oatmeal Entree
Grain Inclusive Salmon & Potato Entree
Grain Free Beef & Red Lentils Entree
Grain Free Duck & Green Lentils Entree
Grain Free Kangaroo & Green Lentils Entree
Grain Free Pork & Peas Entree
Grain Free Small Bites Turkey & Sweet Potato Entree
Grain Free Turkey & Sweet Potato Entree
Grain Free Small Bites Salmon & Peas Entree
Grain Free Salmon & Peas Entree
Grain Free Venison & Red Lentils Entree
Wet/Canned Dog Food
Grain Free Beef Entree
Grain Free Chicken Entree
Grain Free Pork Entree
Grain Free Salmon Entree
Grain Free Turkey Entree
Dry Cat Food
Grain Free Chicken & Peas Entree
Grain Free Duck & Red Lentils Entree
Grain Free Salmon & Peas Entree
Wet/Canned Cat Food
Grain Free Beef Entree
Grain Free Chicken Entree
Grain Free Salmon Entree
Grain Free Turkey Entree
Grain Free Whitefish Entree