Pro Pac Information
Pro Pac is owned by Midwestern Pet Foods Inc, which also owns the popular pet food brand Earthborn Holistic. The brand is based in Evansville, Indiana, and began life as a subsidiary of Nunn Milling Company Inc.
Midwestern Pet Foods is one of few big pet food brand to remain independently owned and has avoided acquisition by the pet food giants like Mars Petcare.
All of Pro Pac's recipes are manufactured in the United States. Midwestern Pet Foods use their own facilities and do not outsource production.
Pro Pac is widely available for purchase at thousands of pet food and retail stores across the United States. Pro Pac is also sold by many of the large online pet food sellers like Chewy, Amazon, and Petflow.
Pro Pac Product Range
Dog Food
Pro Pac has a moderate dog food range that only contains dry dog food recipes with no wet/canned recipes.
However, within this dry dog food range, there are a selection of recipes, including those for puppies, large breed dogs, and senior dogs.
Cat Food
Pro Pac has a tiny cat food range that only contains dry cat food recipes. There are two recipes within this range, and each has a different meat or fish focus.
There are no specialty cat food recipes available from Pro Pac, such as those for kittens or senior cats.
Pro Pac Nutrition
Dog Food
The nutrition provided by Pro Pac dog food recipes varies but tends to be above-average.
This includes above-average proportions of protein and fat and reasonable proportions of carbohydrates.
Below is an example of the nutrition provided by a Pro Pac dog food recipe.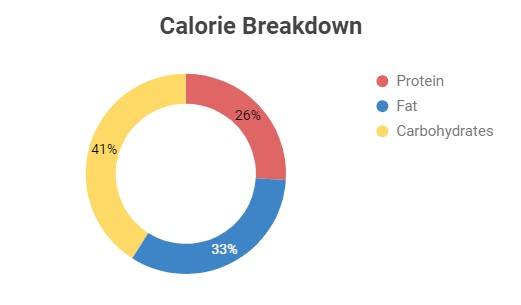 Cat Food
The nutrition provided by the 2 Pro Pac cat food recipes is extremely similar and would be classed by many as above-average.
It includes a high proportion of protein and fat and a proportion of carbohydrates that is below average.
It is critical that cats do not consume too much plant-based content in their diet. This is as they are obligate carnivores, which means they thrive best on a diet high in animal and fish-based ingredients.
Pro Pac Ingredients
High-Quality Meat & Fish Ingredients
Pro Pac uses a small range of meat and fish ingredients in its recipes. All of these ingredients are high-quality sources of animal and fish-based protein and fat, which should be at the core of every dog's diet.
Most of the ingredients used by Pro Pac are industry favorites. Ingredients like Chicken and Beef are so popular as they are relatively low-cost and easy to source.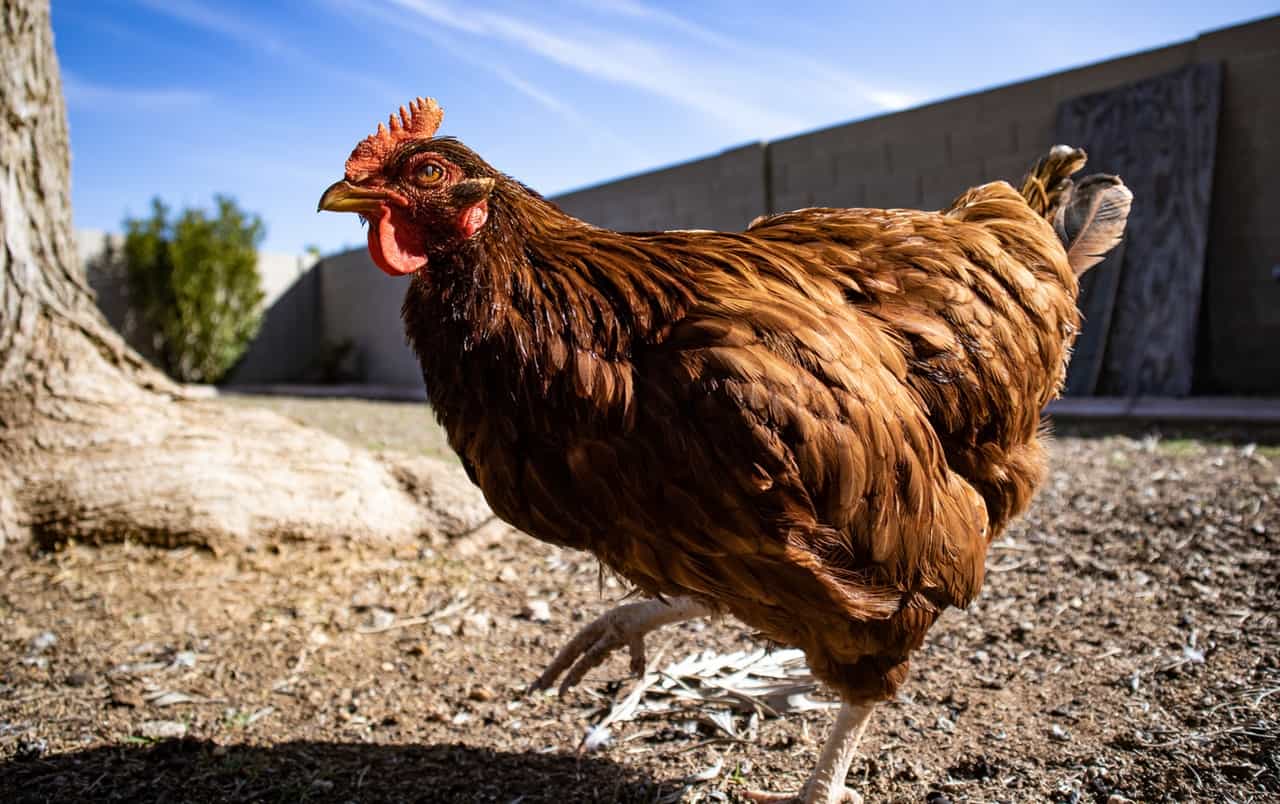 Other Notable Ingredients
Pro Pac uses a range of rice-based ingredients in its recipes, including Brown Rice, White Rice, and Rice Bran. Generally, Brown Rice is considered to be the best rice-based ingredient thanks to the extra fiber and micronutrients it can provide. Ingredients like White Rice tend to only contribute carbohydrates and little else.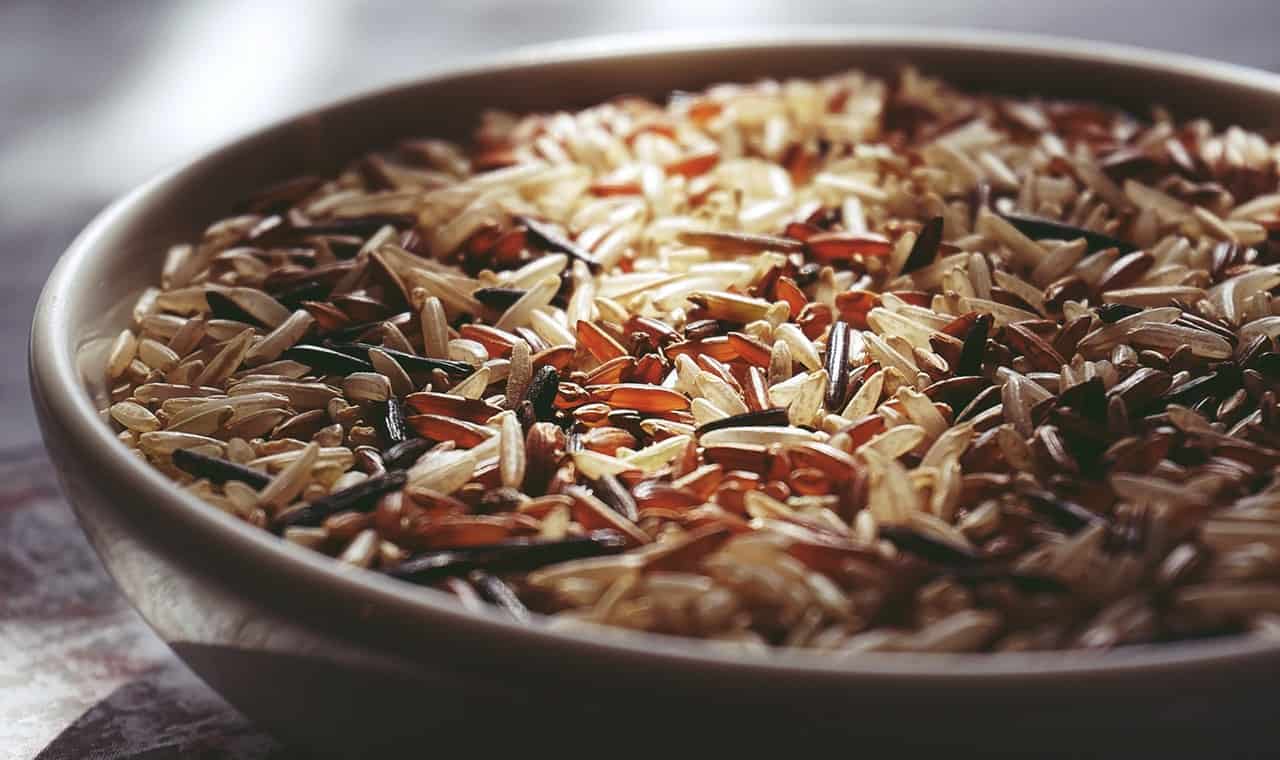 Peas and Chickpeas are both legume ingredients and feature in a huge number of dog food recipes. They are so popular because they are relatively low-cost and can provide favorable nutrition that is high in carbohydrates and plant-based protein.
However, there are growing concerns about the high use of legumes in dog food and a rise in Canine Heart Disease. You can read more about this link here.
Pro Pac makes use of the two most popular starch ingredients found in dog food – Potatoes and Sweet Potatoes. These starch ingredients are incredibly dense sources of carbohydrates, which means their portion size must be tightly controlled.
Chicken Fat is added to pet food recipes to improve its flavor and increase the overall proportion of animal-based fat. Chicken Fat is chosen over alternatives as it is extremely affordable and easy to source. Read more about Chicken Fat in Chicken Fat In Dog Food.
Dried Beet Pulp is used heavily in the industry as a source of soluble fiber. Soluble fiber can critical to some dogs to ensure they keep regular digestion and stools. Outside of its fiber content, Beet Pulp provides very little nutrition. Read more about Beet Pulp in Dried Beet Pulp In Dog Food.
Flaxseed is best known as an excellent plant-based source of the Omega 3 Fatty Acids. These fatty acids are believed by many to provide several health benefits to dogs and humans alike. These include an improvement in the condition of a dog's skin and coat, as well as a reduction in the risk of certain health conditions.
You can read more about Flaxseed and its benefits in Flaxseed In Dog Food.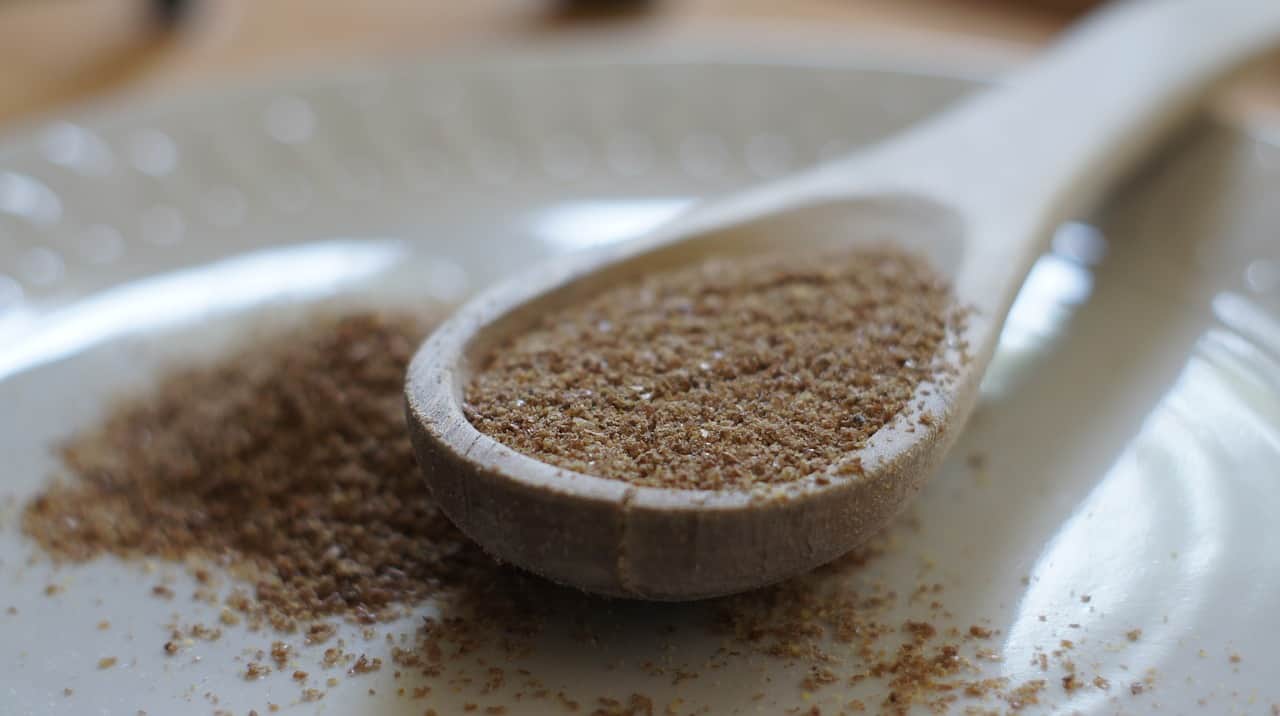 Canola Oil is a vegetable oil that is commonly found in food for human consumption. However, some pet food companies use the oil to boost the levels of fat in their recipes. You can learn more about Canola Oil in our article Canola Oil In Dog Food.
Pro Pac Animal Testing
At this time, we have no information on whether Pro Pac participates in invasive or laboratory testing of animals.
We strongly believe that laboratory or invasive testing of animals is a cruel and outdated practice. We hope that in the future, it will be eliminated.
Pro Pac Recalls
Based on our research (FDA, AVMA, DogFoodAdvisor), Pro Pac is a recall-free brand.
We always ask that pet owners are vigilant of any future recalls of Pro Pac or any other pet food brand.
Pro Pac Featured Articles
Best Dog Food With Chicken and Rice – Chicken And Rice has been a staple of the dog food industry for decades, and there are hundreds of variations available. In this article, we discuss some of the best Chicken and Rice recipes, including one from Pro Pac.
Best of Pro Pac
Ultimates Chicken Meal & Brown Rice Review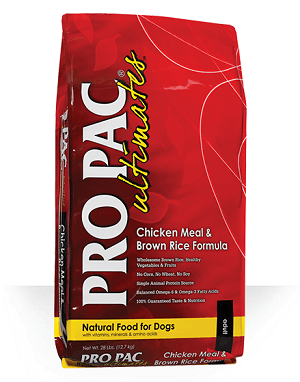 Pro Pac's Chicken And Brown Rice recipe is their best-known recipe and is one of the best Chicken And Brown Rice recipes available from any brand.
Their formula makes use of Chicken Meal as its primary ingredient. Chicken Meal is a dense protein and fat source, as it has had its moisture removed in advance.
The formula then uses a mix of Brown Rice, White Rice, and Rice Bran to provide carbohydrates and fiber. It's worth noting that we'd prefer if there were more Brown Rice present instead of White Rice and Rice Bran. Still, overall this combination provides a satisfactory proportion of carbohydrates and fiber.
Smaller portions of Peas, Dried Beet Pulp, and Flaxseed are also present and provide additional carbohydrates, fiber, and other nutrients.
Ultimates Grain Free Deep Sea Select Review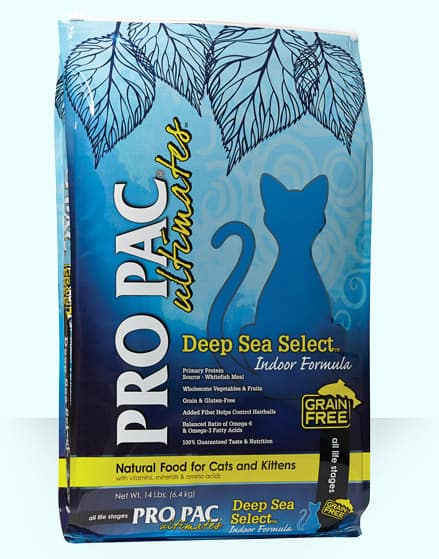 Of the two dry cat food recipes available from Pro Pac, the fish-based recipe is our favorite. It makes use of a generous portion of Whitefish Meal, which provides protein and fat.
Whitefish is a staple of the industry and is often used in recipes that are for pets that have an easily upset stomach.
The recipe then uses a large mix of plant-based ingredients such as Peas, Chickpeas, and Tapioca. Despite the variety, the overall proportion of these ingredients isn't too excessive.
Lastly, there are some minor ingredients present, such as Dried Beet Pulp and Fruits. These provide fiber and select vitamins and minerals.
Full Pro Pac Product Range
Dog Food
Dry Dog Food
Ultimates Chicken Meal & Brown Rice Formula
Ultimates Puppy Chicken Meal & Brown Rice Formula
Ultimates Mature Chicken Meal & Brown Rice Formula
Ultimates Lamb Meal & Brown Rice Formula
Ultimates Large Breed Puppy Chicken Meal & Brown Rice Formula
Ultimates Large Breed Adult Chicken Meal & Rice Formula
Ultimates Grain Free Bayside Select
Ultimates Grain Free Overland Red
Ultimates Grain Free Meadow Prime
Ultimates Grain Free Heartland Choice
Superpremium Adult Chunk & Mini Chunk
Superpremium Performance Puppy
Cat Food
Dry Cat Food
Ultimates Grain Free Deep Sea Select
Ultimates Grain Free Savanna Pride