Simply Perfection Information
Simply Perfection is a brand which is owned and sold by the online retailer Amazon.
While Wag may be the better-known brand from Amazon, Simply Perfection originally specialized in canned dog food. However, it has recently bucked this speciality and expanded to dry dog food and cat food.
Simply Perfection Product Range
Dog Food
Simply Perfection has a growing dog food range that now includes a modest variety of dry and wet/canned dog food. There are six dry food recipes and eight wet/canned recipes. Both of these ranges use a similar set of ingredients.
Cat Food
The cat food range from Simply Perfection is not as large as the dog food range and could also be described as modest. It includes two dry food recipes and six wet/canned food recipes.
Simply Perfection Nutrition
Dog Food
The nutrition provided by Simply Perfection dog food recipes is average at best.
It includes average proportions of protein and fat and quite large proportions of carbohydrates.
Cat Food
The nutrition provided by Simply Perfection cat food is similar to its dog food products and is average.
This once again includes average proportions of protein and fat combined with a large proportion of carbohydrates. This is not suitable for cats who are obligate carnivores and should minimise their plant-matter intake.
Simply Perfection Ingredients
High-Quality Meat & Fish Ingredients
Chicken
Turkey
Duck
Beef
Lamb
Salmon
Simply perfection has a modest range of meat and fish ingredients in its recipes. This includes many of the commonly found ingredients in dog food such as Chicken, Salmon, and Beef.
These ingredients are so common because they are relatively affordable yet can provide excellent nutrition, high in protein and fat.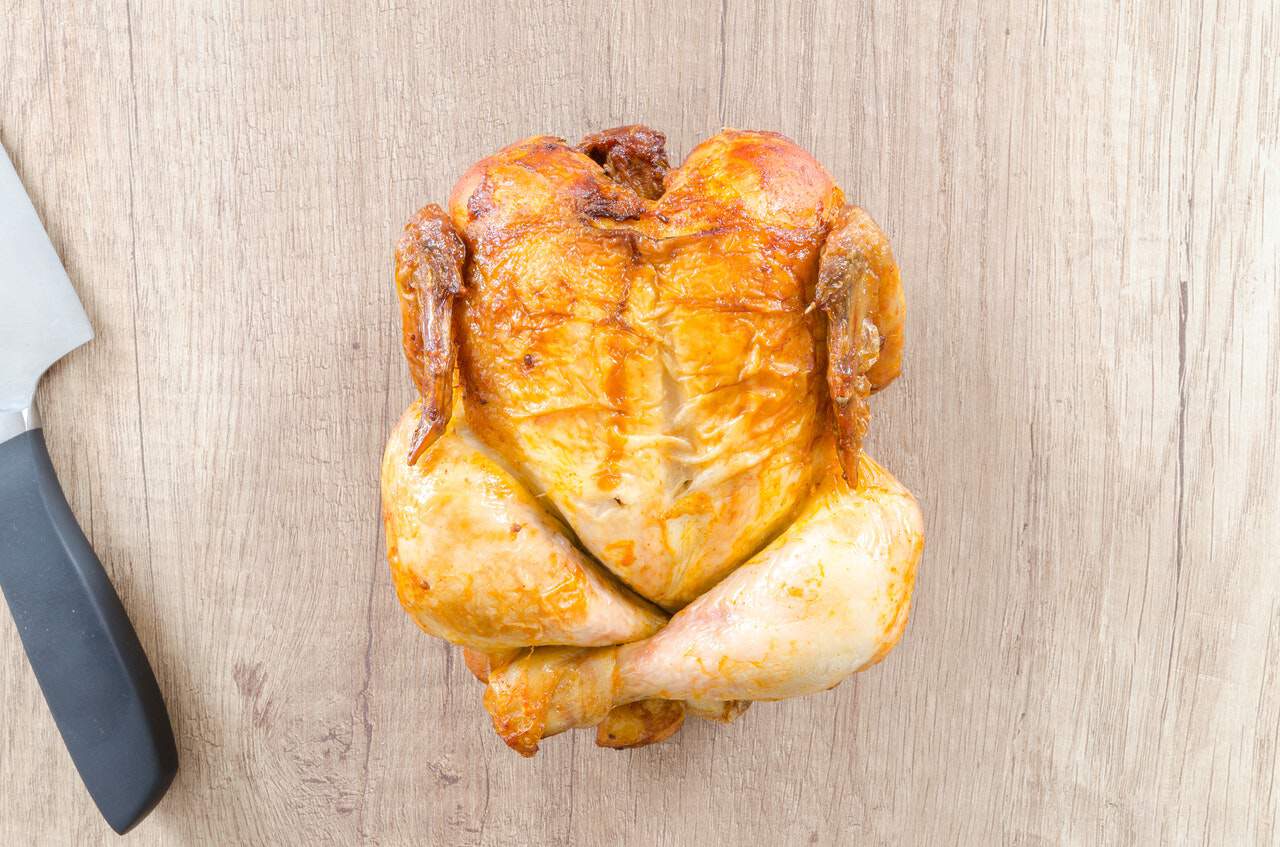 Other Notable Ingredients
Brown Rice is featured in select Simply Perfect recipes. Brown Rice is the most popular grain ingredient found in dog food and for good reason. It can provide fiber and some vitamins and minerals in addition to its carbohydrate content.
Peas and Chickpeas are the most common non-grain plant-based ingredients in dog food. They are so abundent as they are cheap and highly nutritious. However, there is concerns about their use and links between them and canine heart disease. Learn more in our article Best Dog Foods Without Peas & Peas, Pea Protein, Pea Flour and Pea Fiber in Dog Food.
Simply Perfection Animal Testing
We currently have no information on whether Simply Perfection, or any of Amazon's other dog food brands, participate in testing on animals.
Animal testing in the dog food industry is a cruel and outdated practice that we hope will one day be eliminated.
Simply Perfection Recalls
Based on our research (FDA, AVMA, DogFoodAdvisor), Simply Perfection has no recorded recalls.
Simply Perfection is a very new brand so this will come as no surprise.
However, we encoarage all pet owners to be on the look out for any future recalls of Simply Perfection or any other pet food brand.
Simply Perfection Featured Articles
To date, Simply Perfection has not currently featured in any of our articles.
Best of Simply Perfection
Salmon & Chickpea Dinner Review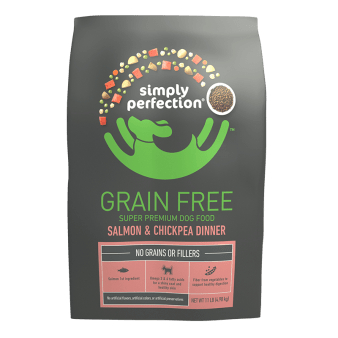 Grain Free Chicken, Turkey, & Salmon Dinner Review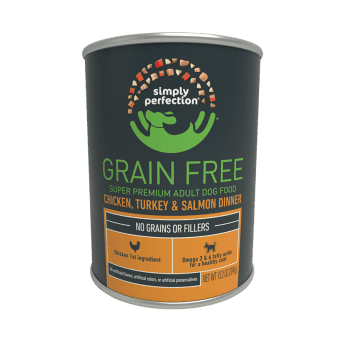 Grain Free Chicken Dinner Review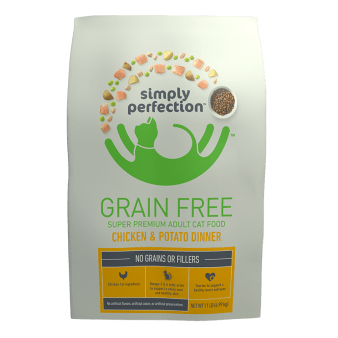 Grain Free Tuna Entree Flaked Review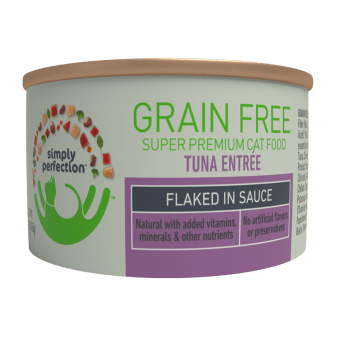 Simply Perfection Full Product Range
Dry Dog Food
Lamb And Brown Rice
Turkey And Pea Entree
Beef & Chickpea Dinner
Salmon & Chickpea Dinner
Chicken & Chickpea Dinner
Chicken & Brown Rice
Wet/Canned Dog Food
Limited Ingredient Diet Turkey & Potato Entree
Grain Free Chicken, Turkey, & Salmon Dinner
Grain Free Chicken & Salmon Dinner
Grain Free Chicken Dinner
Turkey Recipe
Lamb Recipe
Chicken Recipe
Beef Recipe
Dry Cat Food
Grain Free Salmon & Potato Dinner
Grain Free Chicken Dinner
Wet/Canned Cat Food
Grain Free Chicken Dinner Pate
Grain Free Duck & Pea Recipe Pate
Grain Free Tuna Entree Flaked
Grain Free Salmon Entree Flaked
Grain Free Chicken & Turkey Feast-Cuts
Grain Free Seafood Dinner-Cuts