Whiskas Information
Whiskas is an established cat food brand that is owned by the Mars Petcare conglomerate. This conglomerate also owns other well-known pet food brands like Royal Canin, Iams, and Pedigree.
Like some of Mars' other brands, Whiskas originates from a brand created in 1936 called Kal Kan, which was one of the earliest pet food brands. Mars then split this brand into several more specialized brands, including Whiskas and Pedigree.
Whiskas recipes sold in the United States are produced in the United States at one of Mars Petcare's partners. However, Whiskas recipes sold overseas in Canada, United Kingdom, or other countries are often produced at local factories or by local partners.
Whiskas can most commonly be found at large retail pet food stores such as PetSmart or Walmart, where it fits in with other similar brands. Whiskas is more difficult to purchase online than some other cat food brands and is not available on some of the large pet food websites like Chewy.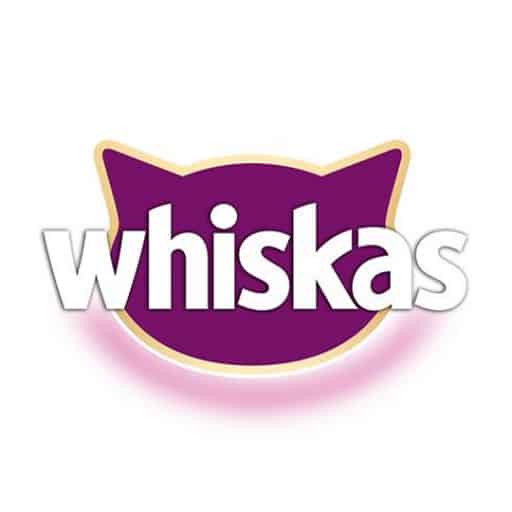 Whiskas Product Range
In the United States, Whiskas has a relatively small product range which is a mix of dry cat food recipes and wet cat food recipes.
While Whiskas wet cat food recipes are not age-specific, Whiskas does produce a dry cat food recipe for Kittens and another for indoor cats.
Outside of the United States, in countries like Canada or the United Kingdom, Whiskas has a vastly different product range with much more variety.
This often includes a much greater number of wet/canned cat food recipes as well as some more specialized recipes such as those for senior cats.
Whiskas Nutrition
Whiskas cat food recipes provide nutrition that is average when compared to other similar cat food brands. This average nutritional profile consists of adequate proportions of protein and fat and proportions of carbohydrates that are sometimes too large.
The nutrition provided by Whiskas' wet cat food recipes is superior to Whiskas' dry cat food recipes in the majority of cases and often contains higher proportions of protein and fat.
You can see an example of the nutrition of a Whiskas' wet cat food recipe below.
A nutritional profile high in animal or fish-based protein and fat is critical to cats as they are obligate carnivores and do not need to consume plant matter.
You can learn more about what it means to be an obligate carnivore in our Cat Food Guide.
Whiskas Ingredients
High-Quality Meat & Fish Ingredients
Chicken
Duck
Beef
Tuna
Salmon
Whitefish
Whiskas uses a moderate range of high-quality meat and fish ingredients in its recipes, including the above. These ingredients can provide cats with high-quality animal-based protein and fat.
Several of these ingredients are industry favorites, especially in the wet cat food space. Examples include Tuna, Salmon, Chicken, and Whitefish.
These ingredients are so popular among wet cat food manufacturers as they are easy to source, relatively low-cost, and highly nutritious.
Other Notable Ingredients
While Whiskas' wet cat food recipes tend to utilize higher-quality meat and fish ingredients, Whiskas' dry cat food recipes use ingredients like Poultry By-Product Meal.
Ingredients like these can be controversial inclusions as many believe they are less accountable, more processed, and less desirable.
However, despite this controversy, these ingredients can still provide valuable nutrition to cats in the form of protein and fat and would be preferred over plant-based alternatives.
In addition to by-products like Poultry By-Product Meal, Whiskas dry cat food recipes also include grain ingredients such as Corn, Wheat, Corn Gluten Meal, and Soybean Meal.
These grain ingredients can be extremely controversial additions to pet food recipes, with many being strongly against their use. However, there are also some strong supporters of grains in pet food, especially among those that feed brands like Purina Pro Plan or Royal Canin.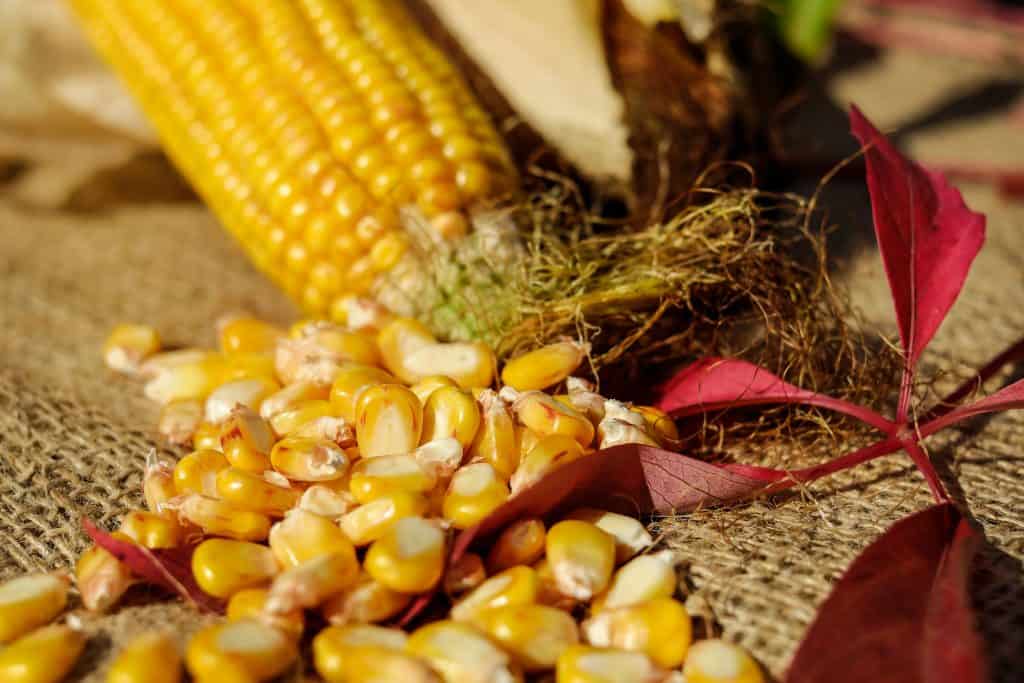 Sadly, some of Whiskas' recipes include small portions of Animal Fat. While Animal Fat can be a nutritious ingredient and provider of animal-based fats, it is an unaccountable ingredient that lacks transparency.
Many in the industry would much prefer that brands like Whiskas use named animal fats such as Chicken Fat or Beef Fat.
Several of Whiskas' recipes include a small portion of Dried Beet Pulp. Dried Beet Pulp is extremely popular in dry dog food and is a reliable source of soluble fiber.
While this fiber is less critical to cats, it can help to aid digestion and ensure cats have regular stools. You can read more about Dried Beet Pulp in our article Dried Beet Pulp In Dog Food.
Lastly, Whiskas' includes several gum-based ingredients in its recipes, such as Guar Gum and Carrageenan. These gums are used as binding agents to hold wet cat food together in a consistent texture and format.
Outside of this binding property, ingredients like Guar Gum and Carrageenan provide little to no nutrition to cats. You can learn more about Carrageenan in our article Carrageenan In Dog Food.
Whiskas Animal Testing
At this time, we have no information on whether Whiskas participates in invasive or laboratory testing of animals.
However, Whiskas is likely to perform similar testing and feeding trials as other Mars Petcare brands.
We strongly believe that laboratory or invasive testing of animals is a cruel and outdated practice. We hope that in the future, it will be eliminated.
Whiskas Recalls
Based on our research (FDA, AVMA, DogFoodAdvisor), Whiskas has not issued any recalls and is, therefore, a recall-free brand.
This is an impressive record given that Whiskas has been independently producing cat food recipes for over three decades.
However, other Mars Petcare brands are not so fortunate and have issued several recalls over the last few decades. We recommend checking out our reviews of these brands to learn more.
Despite their recall-free record, we always suggest that pet owners remain vigilant of any future recalls of Whiskas or any other pet food brand.
Best of Whiskas
Purrfectly Fish With Salmon Review
The above Purrfectly Fish With Salmon from Whiskas is a prime example of their typical wet cat food recipes. The formula includes a portion of Tuna, Salmon, and Chicken which combine to provide a generous proportion of animal and fish-based protein and fat.
Salmon is an excellent addition to any cat food recipe and is a dense source of the Omega 3 Fatty Acids, which many believe can provide cats with several health benefits.
Outside of these poultry and fish ingredients, the recipe contains little to no other notable ingredients. The only exception is a small portion of Carrageenan which is used as a binding agent to give the recipe a consistent appearance and texture.
Whiskas Featured Articles
To date, Whiskas has not been featured in any of our articles.
Whiskas Full Product Range
Dry Cat Food (USA)
Chicken & Turkey Flavor
Indoor Chicken Flavor
Kitten Chicken & Turkey Flavor
Salmon & Shrimp Flavor
Wet/Canned Cat Food (USA
Chicken & Beef Entree
Chicken & Duck Entree
Chicken Entree
Oceanfish Entree
Sardine & Mackerel Entree
Tuna & Whitefish Entree
Tuna Entree
With Salmon
With Shrimp
With Snapper
Dry Cat Food (UK)
2-12 Months Kitten Complete With Chicken
Adult 1+ With Salmon
Adult 1+ With Tuna
Adult 1+ With Chicken
Adult 1+ With Lamb
Adult 1+ With Tuna
Adult 1+ With Duck & Turkey
Adult 1+ With Beef
Senior 7+ With Chicken
Wet/Canned Cat Food (UK)
Adult 1+ Pouch With Tuna In Jelly
Adult 1+ Pouch With Chicken In Jelly
Adult 1+ Can With Salmon In Jelly
Adult 1+ Can With Chicken In Jelly