Zesty Paws Information
Zesty Paws is a large pet supplement company based in Orlando, Florida, in the United States. They have grown significantly in the past few years to become one of the largest supplement companies.
The companies CEO is Steve Ball, who was the CEO and Co-Founder of the well-known pet food brand I And Love And You.
They are best known for their supplements aimed at dogs with allergies and for their use of Hemp.
It is not clear where Zesty Paws products are produced, but we believe this production takes place in the United States.
Zesty Paws products are widely available to purchase across the United States and are often found in retail locations such as Target and PetSmart.
You can also purchase Zesty Paws online from many of the large pet-focused websites such as Chewy and Amazon.
Zesty Paws Product Range
Dogs
Zesty Paws has a very large range of dog supplement products which is one of the largest in the industry. This range includes supplements aimed at improving Joint & Mobility problems, Sensitive Skin and Stomachs, Behavioral Problems, and more.
These supplements come in a range of forms but are usually chews, bites, or powdered products. However, there are also a few edible oils within the range.
Zesty Paws also produces some cat treats that are of the freeze-dried variety.
Cats
Zesty Paws' cat range is far smaller than its dog food and only has 5 unique supplements. However, these supplements are aimed at cat-specific problems such as hairballs.
The freeze-dried treats that Zesty Paws produces for dogs can also be eaten by cats.
Zesty Paws Nutrition
Dogs
Given that the vast majority of Zesty Paws' products are supplements, the primary nutrition, such as protein, fat, and carbohydrates, is not of high importance.
However, many of these supplements do provide beneficial nutrition in the form of vitamins and minerals, and other micronutrients.
A prime example of this is that some of these supplements contain high levels of the Omega 3 Fatty Acids, which one of the most trusted supplements to a dog's diet.
If you would like to learn more about canine nutrition, we highly recommend reading our Dog Food Guide.
Cats
Similar to above, the proportion of protein, fat, or carbohydrates included in Zesty Paws' supplements is not of importance given they are not the core component of a cat's diet.
Cats are obligate carnivores which means that the bulk of their food and nutrition should be from animal-based sources and not from plant matter.
If you'd like to learn more about feline nutrition, be sure to check out our Cat Food Guide.
Zesty Paws Ingredients
High-Quality Meat & Fish Ingredients
While the vast majority of Zesty Paws products do not contain any noticeable amount of meat or fish ingredients, their freeze-dried treats utilize Chicken and Salmon.
Both of these ingredients are high-quality additions to a dog or cat's diet and can provide additional high-quality protein and fat.
Both of these ingredients are industry favorites and are heavily utilized by manufacturers as they are relatively low-cost and easy to source.
Other Notable Ingredients
Flaxseed is a regular component of commercial dog food recipes, and Zesty Paws also makes extensive use of it in their supplement products.
Flaxseed is often best known for being an excellent source of the Omega 3 Fatty Acids, which many believe can provide cats and dogs with several health benefits.
A prime example of this is that the Omega 3 Fatty Acids can improve the condition of a dog or cat's skin, coat, or fur.
However, Flaxseed can provide other benefits which you can learn about in our article Flaxseed In Dog Food.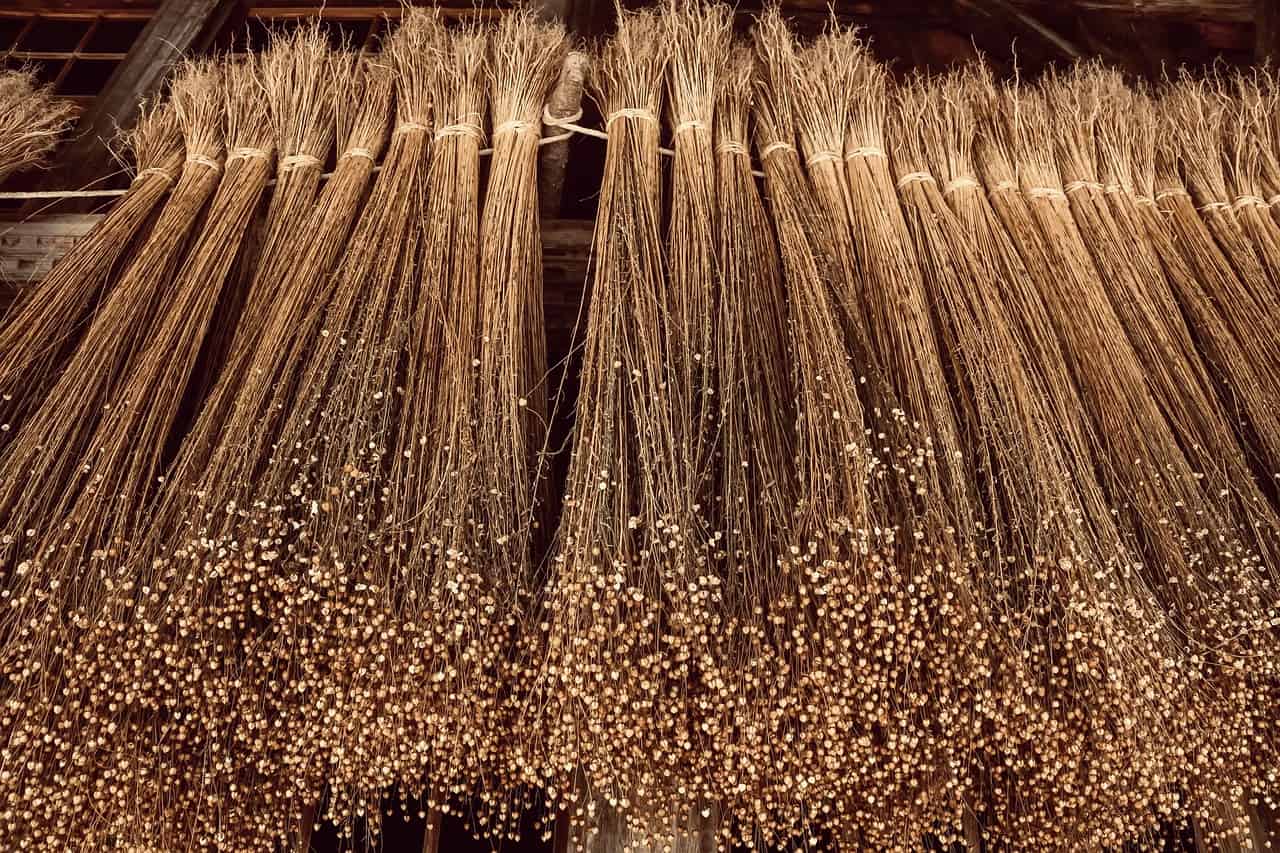 Many of Zesty Paws' products utilize small quantities of legume or starch flours such as Pea Flour, Garbanzo Flour, and Tapioca Flour.
These ingredients are often looked upon poorly when seen in dry dog food as they are dense sources of carbohydrates.
However, the quantity found in Zesty Paws products is tiny and not worthy of concern. It is likely used to give the bites or chews a consistent appearance and texture.
A few of Zesty Paws' products include small portions of Pumpkin. Pumpkin is known by many as an excellent source of dietary fiber and an aid to digestion.
However, it can also have additional benefits, such as containing some micronutrients like Beta Carotene.
You can learn more about the use of Pumpkin in dog food in our article Best Dog Food With Pumpkin.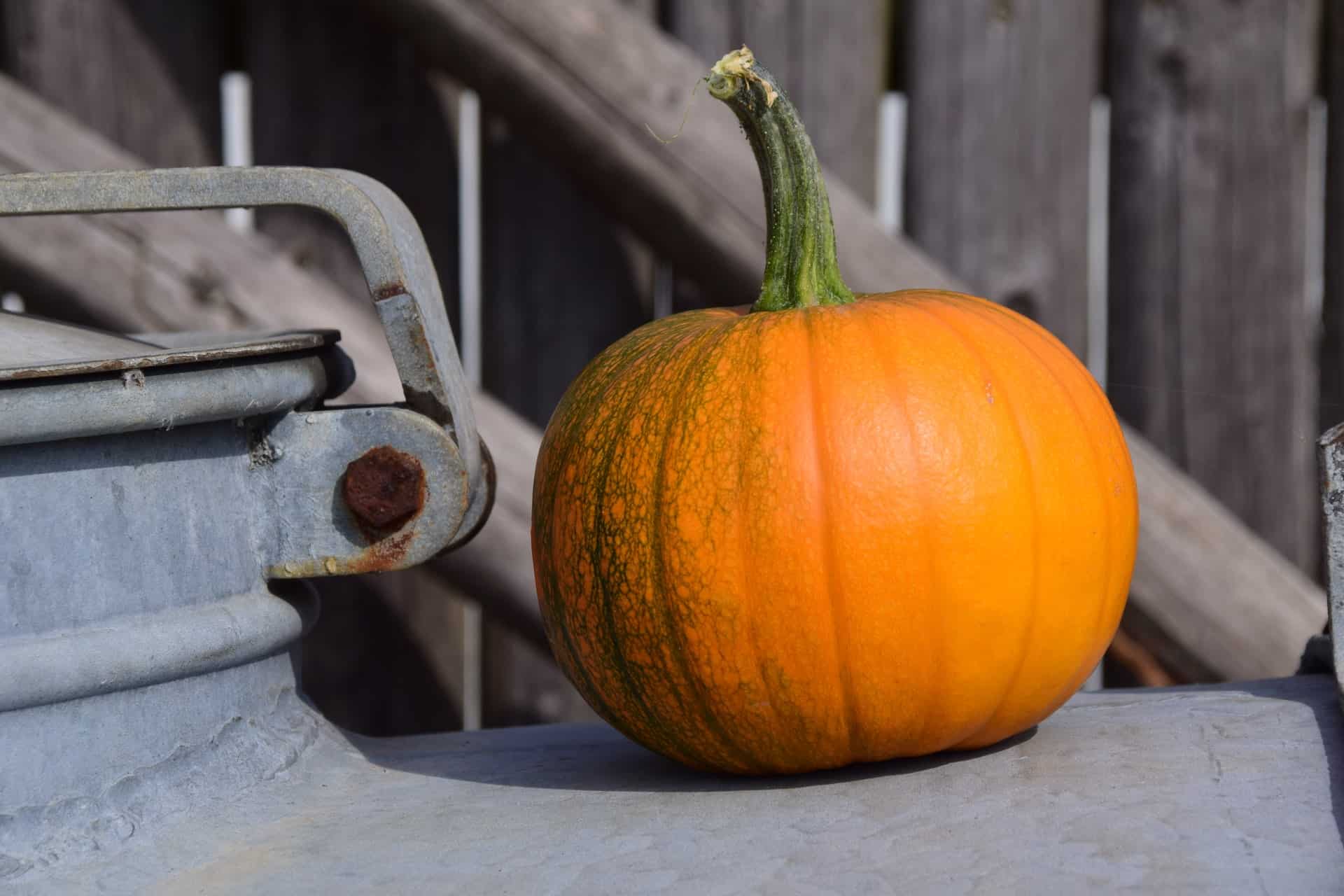 Lastly, some of Zesty Paw's recipes include a tiny portion of Powdered Cellulose. Powdered Cellulose can be an extremely controversial addition to pet food recipes.
In essence, it is pure fiber derived from plant-material but what is controversial is what plants are used. Some suggest that it can be sourced or produced from agricultural waste products or even industrial waste from sawmills.
It is unlikely that the Powdered Cellulose used in Zesty Paws is from these sources, not to mention the portion size present is extremely small.
Nevertheless, if you are interested in learning more about Powdered Cellulose, check out our article Powdered Cellulose In Dog Food.
Zesty Paws Animal Testing
We can not find any information on whether Zesty Paws participates in any form of animal testing for its products.
Many smaller pet food and supplement brands do not perform large-scale testing or trials and avoid disclosing this information as it could be perceived negatively.
We strongly believe that laboratory or invasive testing of animals is a cruel and outdated practice. We hope that in the future, it will be eliminated.
Zesty Paws Recalls
Based on our research (FDA, AVMA, DogFoodAdvisor), we have no information that Zesty Paws has ever been involved in a recall which makes it a recall-free brand.
Given that Zesty Paws is a supplement company, it is not surprising that they have never issued any recalls as this is extremely rare.
Nevertheless, pet owners should always be vigilant of any future recalls of Zesty Paws or any other pet brand.
Best of Zesty Paws
8-in-1 Multifunctional Bites Review
As we mentioned earlier, Zesty Paws produces many specialized dog supplements for specific health problems like the immune system, sensitive skin, and hyperactivity.
Given that these are only suitable for a minority of dogs, we thought it was to recommend one of Zesty Paws' multifunctional products.
The above supplement can assist with Hip & Joints, Heart Health, Skin Health, Gut Health, Immunity, Liver Health, as well as providing antioxidants and improving a dog's performance.
Due to this huge range of benefits, almost all dogs are sure to gain some kind of advantages from the supplement.
Wild Alaskan Salmon Oil Review
Salmon Oil is an extremely common supplement that is produced by many supplement companies. While it may not be unique to Zesty Paws, it is a far more reliable and trusted supplement than most.
Salmon Oil is a dense source of the Omega 3 and Omega 6 Fatty Acids, which can provide a range of health benefits.
Examples include a reduced risk of certain diseases and health problems and an improvement in the condition of a dog or cat's skin, coat, or fur.
Zesty Paws Featured Articles
At this time, Zesty Paws has not been featured in any of our articles.
Zesty Paws Full Product Range
Dog Supplements
11-in-1 Multifunctional Bites For Senior Dogs
8-in-1 Flavor Infusions, Joint, Gut, Skin, Heart & More For Dogs
8-in1 Multifunctional Bites For Dogs
Advanced Aller-Immune Bites For Dogs
Advanced Calming Bites For Dogs
Aller-Immune Flavor Infusions Immune, Skin & Season Allergy Support For Dogs
Aller-Immune Bites For Dogs
Ancient Elements 8-in1 Bites For Dogs
Ancient Elements Aller-Immune Bites For Dogs
Ancient Elements Calming Bites For Dogs
Ancient Elements Mobility Bites For Dogs
Ancient Elements Probiotic Bites For Dogs
Calming Squares With Sensoril For Dogs
Calming Flavor Infusions Everyday Stress, Separation & Hyperactivity Support For Dogs
Calming Bites For Dogs
Hemp Elements Calming Orastix
Chew No Poo Bites For Dogs
Coconut Oil For Dogs
CoQ10 Bites For Dogs
Cranberry Bladder Bites For Dogs
Green-Lipped Mussel Bites For Dogs
Hemp Elements Mobility Orastix For Dogs
Hemp Elements Plus Cognition Bites For Dogs
Hemp Elements Plus Mobility Bites For Dogs
Hemp Elements 8-in-1 Bites For Dogs
Hemp Elements Aller-Immune Bites For Dogs
Hemp Elements Allergy Immune Orastix For Dogs
Hemp Elements Mobility Bites For Dogs
Hemp Elements Omega Bites For Dogs
Hemp Elements Omega Orastix For Dogs
Hemp Elements Probiotic OraStix For Dogs
Hemp Elements Salmon Omega Oil For Dogs
Mobility Bites For Dogs
Krill Oil Bites For Dogs
Lil' Zesties Aller-Immune Squares For Dogs
Lil' Zesties Mobility Squares For Dogs
Liver Support Bites For Dogs
Mobility Flavor Infusions, Hip, & Joint Support For Dogs
Multi-Collagen Bites For Dogs
Mushroom Bites For Dogs
Omega Bites For Dogs
Probiotic Flavor Infusions, Gut Health Support, For Dogs
Probiotic Bites For Dogs
Salmon Bites For Dogs
Scoot Away Bites For Dogs
Senior Mobility Bites For Dogs
Senior Probiotic Bites For Dogs
Senior Vision Bites For Dogs
Stay Green Bites For Dogs
Superfood Bites For Dogs
Turmeric Curcumin Bites For Dogs
Wild Alaskan Salmon Oil For Dogs
Dog Treats
Freeze-Dried Chicken Treats
Freeze-Dried Salmon Treats
Cat Supplements
Calming Bites For Cats
Hairball Bites For Cats
Hemp Elements Salmon Omega Oil For Cats
Lysine Immune Bites For Cats
Wild Alaskan Salmon Oil For Cats
Cat Treats
Freeze-Dried Chicken Treats
Freeze-Dried Salmon Treats