Addiction Information
Addiction was founded in 2002 and specialized in premium and hypoallergenic dog food.
Addiction is one of the few dog food brands that produce dehydrated dog food. Their range of dehydrated dog food is one of the largest available from any reputable brand.
Addiction Product Range
Dog Food
Addiction has a moderately sized product range consisting of a mix of dry dog food and dehydrated dog food.
Both of these product ranges contain and utilize a range of meat and fish ingredients.
Cat Food
Addiction's cat food range is much smaller than its dog food range and only consists of three dry food recipes.
Addiction Nutrition
Dog Food
Despite being a premium dog food brand, Addiction's nutritional profile is varied and often unimpressive.
Most formulas contain an average to an above-average proportion of protein and fat and a significant proportion of carbohydrates.
Cat Food
The nutrition provided by Addiction's cat food is also unimpressive. While the proportion of protein and fat is reasonable, the proportion of carbohydrates is far too high and not a fair reflection of a cat's natural diet.
Addiction Ingredients
High-Quality Meat & Fish Ingredients
Kangaroo
Venison
Lamb
Beef
Pork
Salmon
Addiction uses a mix of staple and exotic meat and fish ingredients in its recipes. Common meat and fish ingredients include Beef and Salmon. These feature in the recipes of the vast majority of pet food brands.
However, Addiction also uses much rarer ingredients, such as Kangaroo and Venison. These are very unusual and only used by a select number of brands. These ingredients are most often used in "Novel Meat" recipes, which are designed for pets with extreme allergies.
Learn more about Hypoallergenic Dog Food in our article Best Hypoallergenic Dog Foods Guide.
Learn more about the use of Kangaroo in dog food in our article Best Dog Food With Kangaroo.
Learn more about the use of Venison in dog food in our article Best Dog Foods With Venison.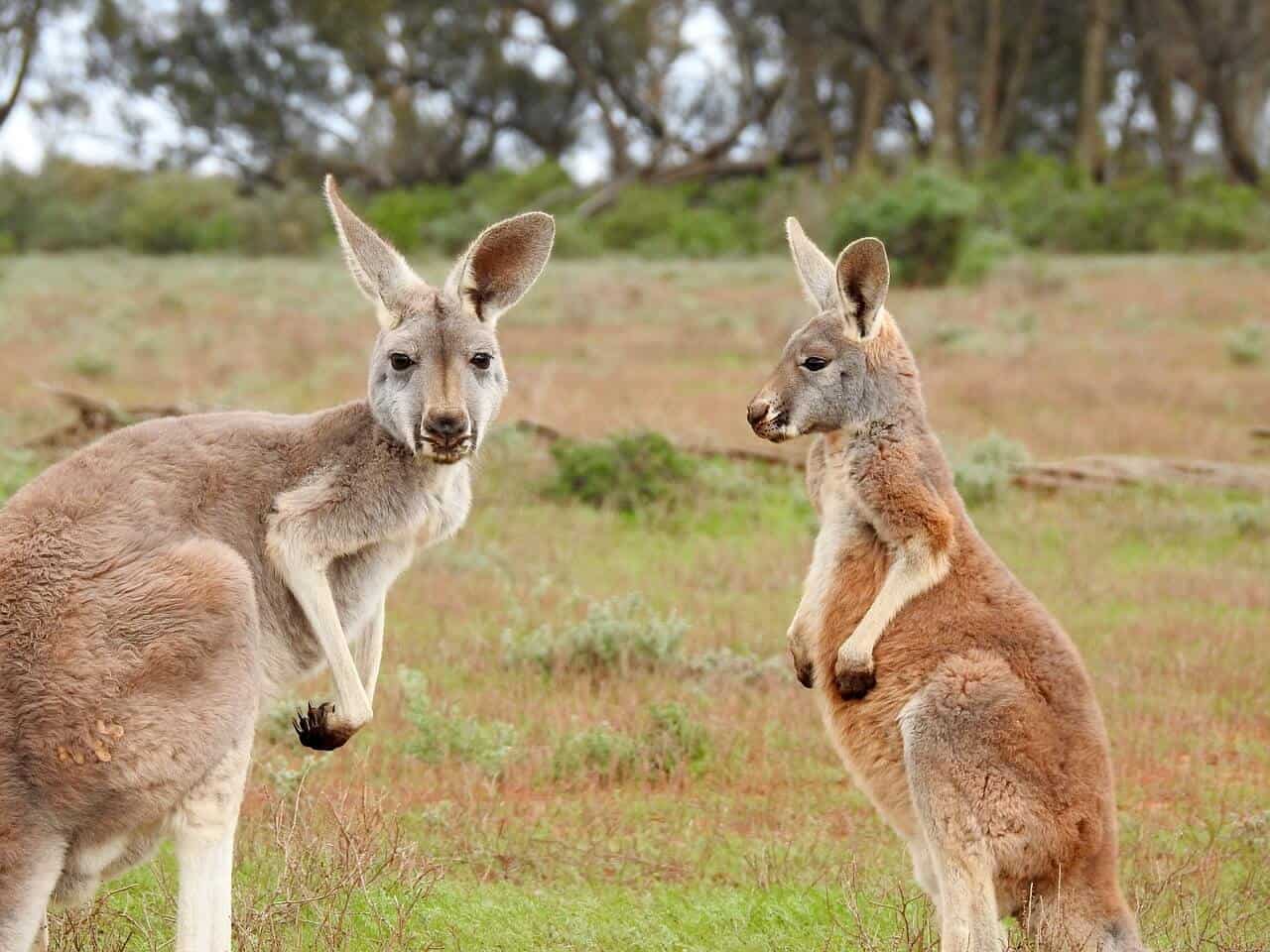 Other Notable Ingredients
Addiction Animal Testing
We can not find any information on whether Addiction participates in animal testing for its products.
We strongly believe that laboratory or invasive testing of animals is a cruel and outdated practice. We hope that in the future, it will be eliminated.
Addiction Recalls
We have no information that Addiction pet food has ever been involved in a recall.
Given the significant age of the brand, this shows that they take the quality and safety of their manufacturing process seriously.
Nevertheless, consumers should always be vigilant of any future recalls of Addiction or any other brand.
Addiction Featured Articles
Best of Addiction
Addiction Full Product Range
Dog Food
Dry Dog Food
Grain-Free Wild Kangaroo & Apples
Le Lamb
Mega
Salmon Bleu Dog
Salmon Bleu Puppy
Viva La Venison
Zen Vegetarian
Dehydrated Dog Food
Outback Kangaroo Feast Raw Grain-Free Dehydrated Dog Food
Country Chicken & Apricot Dinner
Fig'licious Venison Feast
Herbed Lamb & Potatoes
Homestyle Venison & Cranberry Dinner
New Zealand Forest Delicacies
Nutri-RX Allergy HS
Perfect Summer Brushtail
Steakhouse Beef & Zucchini Entree
Cat Food
Dry Cat Food
Duck Royale
Salmon Bleu Cat
Viva La Venison