Bixbi Information
Bixbi was founded by James Crouch.
Bixbi sources all of their ingredients from the USA, and they say that they attempt to use local and fresh produce whenever it's available.
Bixbi is available to purchase online directly from their site as well as on some of the large pet food sellers such as Chewy.
If you choose to purchase from their site, they offer subscription services like many other dog food brands are now starting to do. This subscription service provides a discount on the food once you commit.
Bixbi Product Range
Dog Food
Bixbi has a moderate range of dog food products, which includes a mix of dry dog food, wet dog food, and freeze-dried dog food.
Bixbi has two sub-brands/categories, which are Rawbble and Liberty. It appears that Rawbble is the more premium of the two, and Liberty is aimed at a lower price point.
Bixbi produces both grain-free recipes and grain-inclusive recipes; however, the grain-inclusive range is less expansive.
Bixbi does not produce any age-specific food, such as recipes for puppies or senior dogs. However, they do state on their website that many of their recipes are suitable for all age ranges.
Cat Food
At this time, Bixbi has not expanded its product range to include any cat food recipes.
However, if the dog food brand sees continued success, we think it likely that cat products could be introduced.
Bixbi Nutrition
The nutrition offered by Bixbi is fairly consistent when comparing similar recipes such as dry dog food or wet dog food.
Most of Bixbi's recipes include nutrition that is above-average when compared to other dog food brands.
This includes above-average proportions of protein and fat, which should be at the core of every dog's diet.
If you'd like to learn more about dog nutrition, we'd recommend checking out our Dog Food Guide.
Below is an example of the nutrition offered by a Bixbi dry dog food recipe.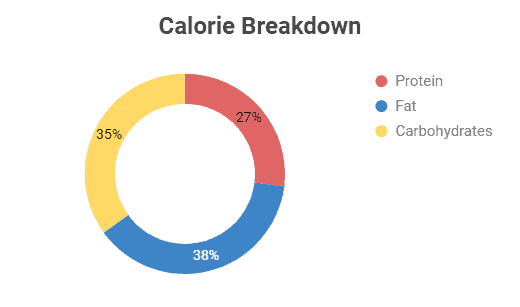 Bixbi Ingredients
High-Quality Meat & Fish Ingredients
Chicken
Duck
Turkey
Beef
Pork
Lamb
Goat
Salmon
Trout
Bixbi uses a large range of meat and fish ingredients in its recipes. All of the ingredients listed above are high-quality additions and can provide much-needed protein and fat.
Many of these ingredients are industry favorites and can be found in recipes from almost every brand. Examples of these include Chicken, Beef, and Salmon. They are so popular among manufacturers as they are easy to source and highly nutritious.
However, Bixbi does use some less common ingredients in some of its recipes, including Goat and Pork. Ingredients like these are often popular among dogs with severe sensitivities or allergies.
You can learn more about ingredients like these and hypoallergenic dog food in our Best Hypoallergenic Dog Foods Guide.
Select Bixbi recipes make use of Organ Meat ingredients like the Liver, Kidney, and more. These organ meat ingredients can enhance the flavor of dog food and provide beneficial vitamins and minerals that are less abundant in traditional meat cuts.
Other Notable Ingredients
Bixbi's grain-free recipes utilize legume ingredients like Peas and Lentils. These legume ingredients are extremely popular among pet food manufacturers and are found in the vast majority of grain-free dog food.
Legumes can provide dogs with a mix of nutrition in the form of carbohydrates, plant-based protein, and fiber.
However, there have been links between the high use of legumes in dog food and the increased rate of Canine Heart Disease. This link is far from concrete but is worth understanding. You can read more here.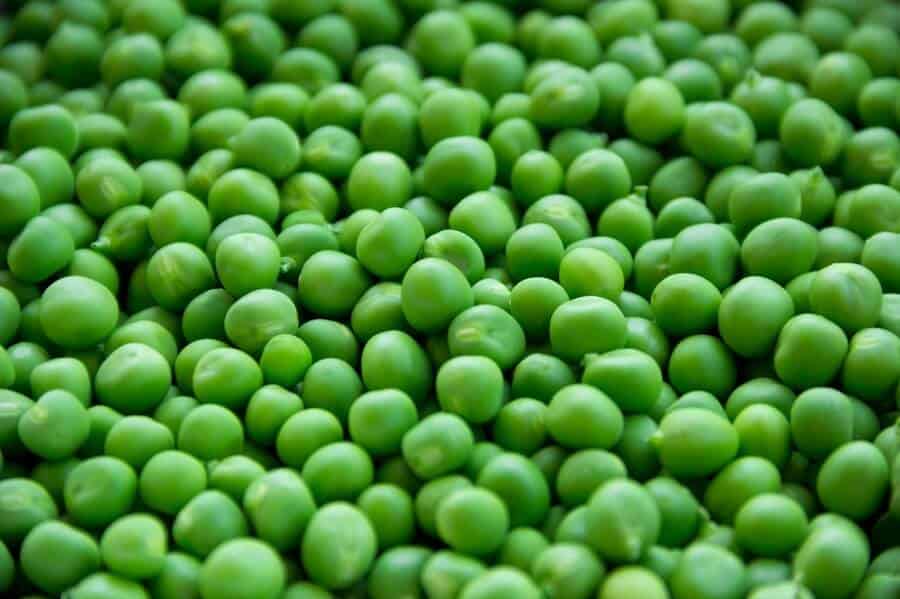 Bixbi utilizes several grain ingredients in its grain-inclusive recipes. Examples of these grain ingredients include Sorghum, Millet, Quinoa, and Oats.
Grain ingredients can be very controversial additions to pet food recipes, with many being strongly against their use. However, there are also strong supporters of grain ingredients, especially those who feed brands like Purina or Royal Canin.
These grain ingredients that Bixbi uses are whole grain and can provide a mix of carbohydrates, plant-based protein, and fiber. If you'd like to learn more about some of these grain ingredients, we recommend checking out the below articles.
Eggs are an underutilized ingredient in dog food, with many brands not using them at all. They can provide a very beneficial balance of nutrition, including protein, fat, and carbohydrates.
It is also noteworthy that Eggs are extremely bioavailable, which means very little of their nutrition will be wasted after they are eaten.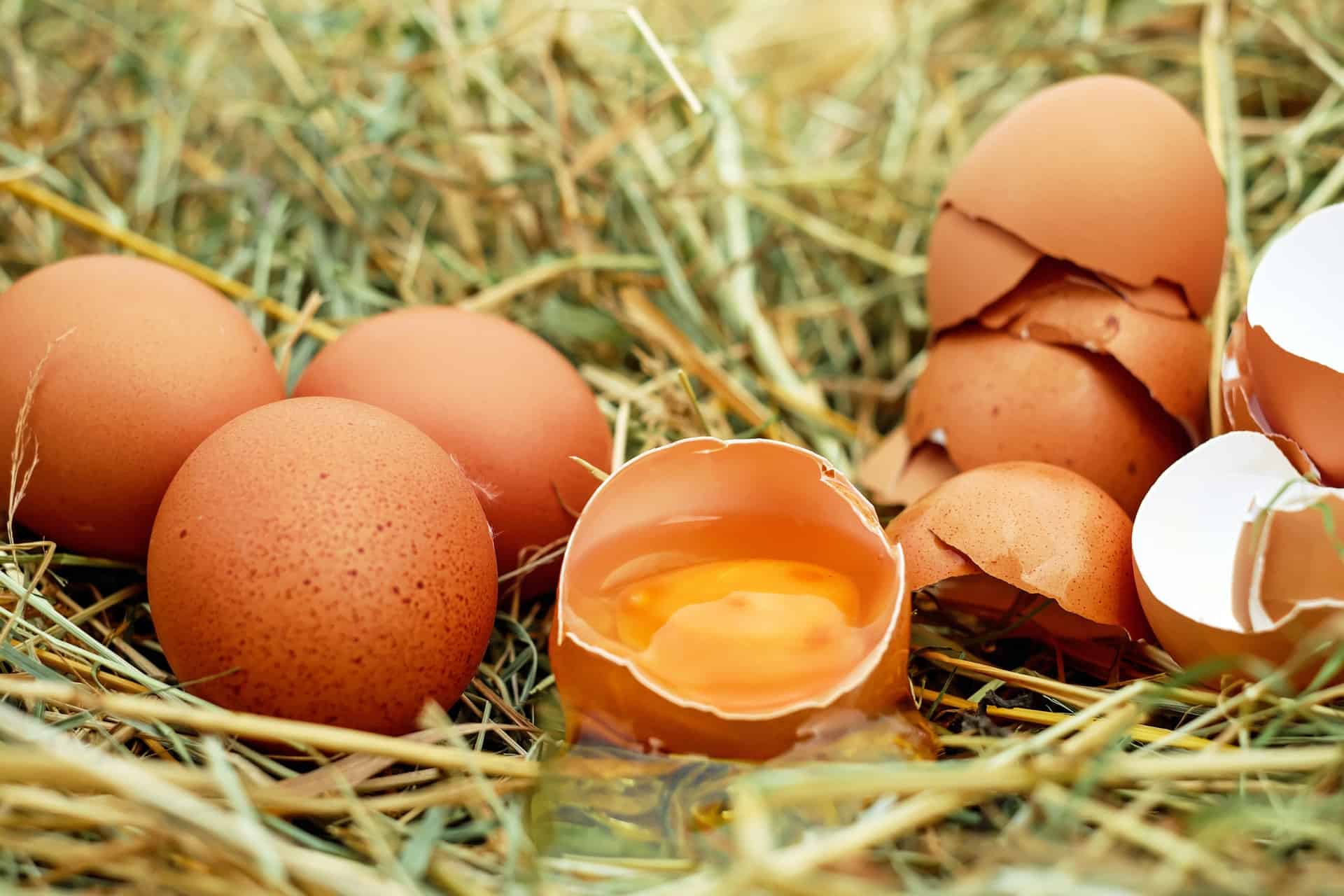 Chicken Fat is a regular addition to many pet food recipes. It is used for two purposes, firstly it can boost the overall proportion of animal-based fat, and secondly, it can improve the flavor and taste of a recipe. Chicken Fat is chosen over alternative fats as it is low-cost and easy to source.
Read more about Chicken Fat in our article Chicken Fat In Dog Food.
Bixbi Animal Testing
At this time, we have no information on what type of testing that BixBi participates in.
We strongly believe that invasive or laboratory-style testing of animals is a cruel and outdated practice and one which we hope will see a decline.
Bixbi Recalls
Based on our research (FDA, AVMA, DogFoodAdvisor), Bixbi is a recall-free dog food brand.
On Bixbi's website, they state the following – "We test each and every batch of our food and treats for Salmonella, E-coli and Listeria. And our products undergo rigorous testing for contaminants and environmental toxins such as BPA, lead, arsenic, mercury, chromium, pesticides, antibiotics and melamine."
They also mention that "our facilities are audited on an ongoing basis by the U.S. Department of Agriculture (USDA) and the U.S. Food & Drug Administration (FDA) to ensure strict food safety standards are maintained. Additionally, each of our facilities has Good Manufacturing Practices (GMP's) and HACCP (Hazard Analysis Critical Control Points) food safety regulations."
While much of the above is a standard practice among pet food manufacturers, it is noteworthy that Bixbi discusses this openly.
Despite this recall-free record, we encourage all dog owners to be vigilant of any future recalls from Bixbi or any other pet food brand.
Bixbi Featured Articles
Best Freeze-Dried Dog Food – Freeze-Dried dog food is thought of by many as the most premium dog food option for dog owners to choose between.
In this discussion, we go over the benefits and drawbacks of Freeze-Dried food and highlight some of the industry's best products, including one from Bixbi Rawbble.
Best of Bixbi
Rawbble Ancient Grain Wingatarian Recipe Review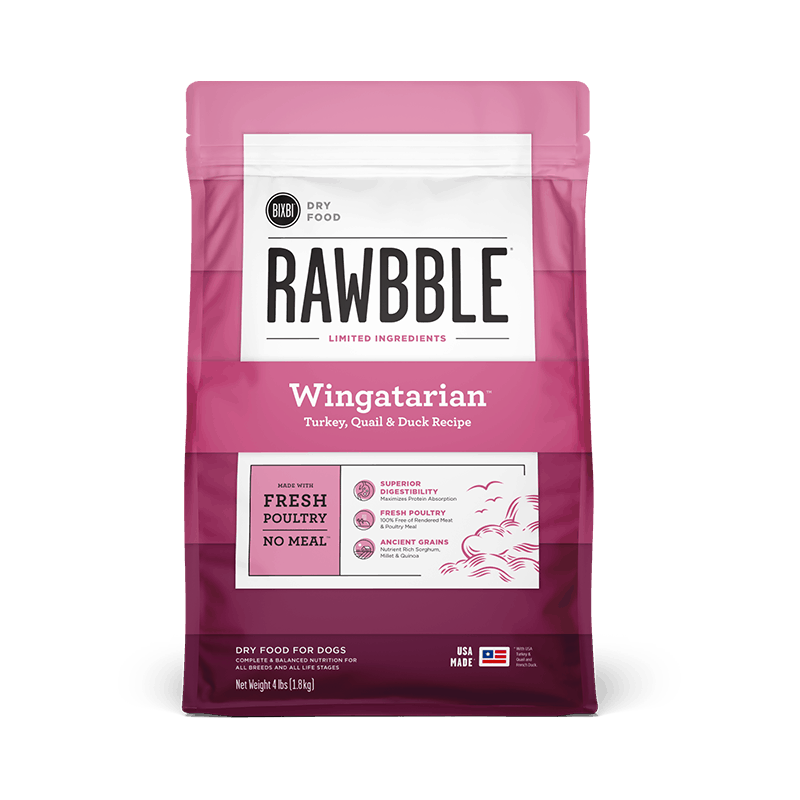 Check Price Directly From Bixbi
The above dry dog food recipe from Bixbi offers an unusual mix of poultry ingredients, including Turkey, Duck, and Quail.
While not as popular as Chicken, all three of these ingredients are welcome additions and are high-quality sources of protein and fat.
Outside of this poultry content, the recipe includes a portion of Sorghum, Millet, and Quinoa. All three of these ingredients are grains and can supply the recipe with a mix of carbohydrates, plant-based protein, and fiber.
Rawbble Freeze-Dried Pork Recipe Review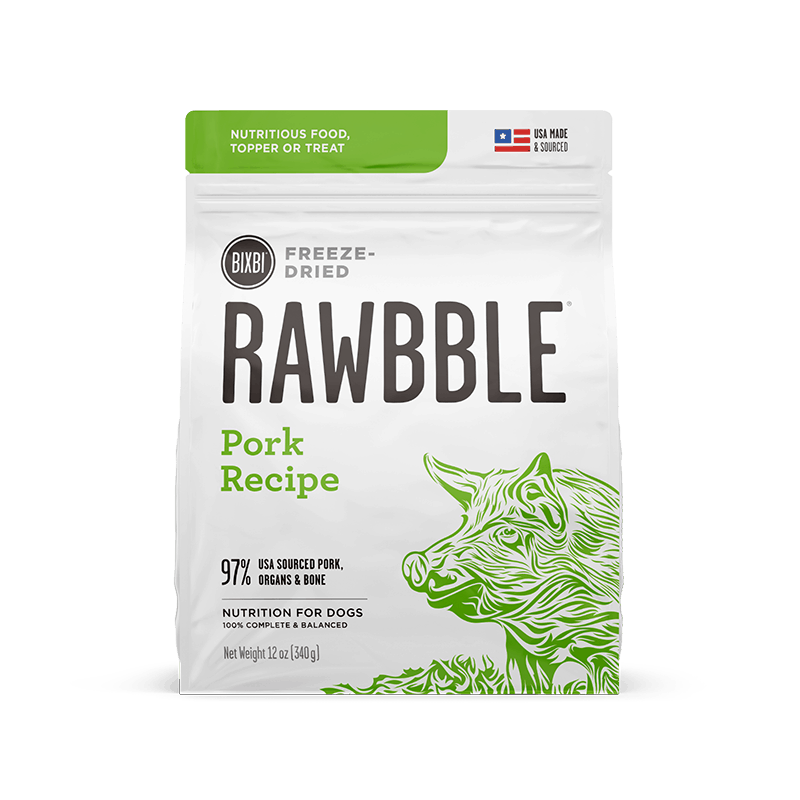 Check Price Directly From Bixbi
The ingredients in the recipe are few, with the primary ingredients being Pork, Pork Liver, and Pork Bone. While Pork Bone may sound intimidating, it is not to be feared and is a natural part of a dog's diet.
There are no notable plant-based ingredients present in Rawbble's freeze-dried recipes, which could make them perfect for those dogs' allergies or for dog owners who want to add their own vegetable or grain ingredients.
Full Bixbi Product Range
Dry Dog Food
Rawbble Grain Free Chicken Recipe
Rawbble Grain Free Duck Recipe
Rawbble Grain Free Lamb Recipe
Rawbble Grain Free Pork Recipe
Rawbble Ancient Grain Landatarian Recipe
Rawbble Ancient Grain Turkey Recipe
Rawbble Ancient Grain Wingatarian Recipe
Liberty Grain Free Beef Recipe
Liberty Grain Free Fisherman's Catch
Liberty Grain Free Original Recipe
Liberty Grain Free Small Breed Chicken Recipe
Liberty Ancient Grain Game Bird Feast
Liberty Ancient Grain Rancher's Red
Wet Dog Food
Liberty Beef Recipe
Liberty Chicken Recipe
Liberty Game Bird Feast
Liberty Lamb Recipe
Liberty Surf 'N Turf
Rawbble Chicken Recipe
Rawbble Duck Recipe
Freeze-Dried Dog Food
Rawbble Beef Recipe
Rawbble Chicken Recipe
Rawbble Duck Recipe
Rawbble Lamb Recipe
Rawbble Pork Recipe
Rawbble Chicken & Salmon Recipe
Rawbble Turkey Recipe
Dog Treats
Beef Lung Jerky Treats
Chicken Jerky Treats
Hip & Joint Beef Liver Jerky Treats
Hip & Joint Chicken Jerky Treats
Hip & Joint Salmon Jerky Treats
Immune Support Chicken Jerky Treats
Skin & Coat Beef Liver Jerky Treats
Skin & Coat Chicken Jerky Treats
Skin & Coat Salmon Jerky Treats
Pocket Trainers – Bacon
Pocket Trainers – Chicken
Pocket Trainers – Peanut Butter
Pocket Trainers – Salmon
Rotisserie Chicken Bark Pops
Sweet Potato & Apple Bark Pops
White Cheddar Bark Pops
Dog Supplements
Digestive Support Powdered Mushroom Supplement
Immune Support Powdered Mushroom Supplement
Joint Support Powdered Mushroom Supplement
Skin & Coat Support Powdered Mushroom Supplement
Broad Spectrum Hemp Oil