Optimum Information
Optimum is an Australian brand that is best known for being endorsed by the celebrity vet Dr. Chris Brown. Dr. Chris Brown is best known for his TV series Bondi Vet which has been produced for over a decade.
However, despite this endorsement, many consumers have become concerned with the decreasing quality of Optimum recipes in recent years.
In many cases, they have chosen to change ingredients to inferior alternatives or reduce the nutritional values (such as protein or fat) of their recipes.
Optimum Product Range
Dog Food
Optimum has a relatively broad range of dog food recipes that are split evenly between dry recipes and wet/canned recipes.
This range includes a lot of specialist recipes such as those for puppies, large breed dogs, small breed dogs, and older dogs. This specialization is a crucial advantage for Optimum as many dog food brands only tend to focus on adult dog food.
Cat Food
Optimum has a relatively small range of cat food recipes. This range consists of only dry cat food with no wet/canned recipes.
However, they do produce some niche recipes such as those for Kittens, Mature cats, and those cats with furball issues.
Optimum Nutrition
Dog Food
The nutrition provided by Optimum dog food recipes varies but is generally average to above average. The nutritional profile includes above-average proportions of protein and fat and reasonably sized proportions of carbohydrates.
Below is an example estimate of the nutrition provided by an Optimum dry dog food recipe.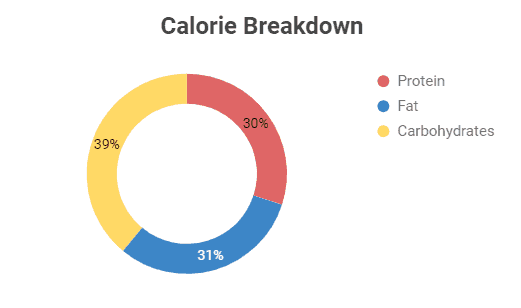 Cat Food
The nutrition provided by Optimum cat food recipes is average. It includes reasonable proportions of protein and fat but a somewhat large proportion of carbohydrates.
Cats are obligate carnivores and would better thrive on a diet with a lower proportion of carbohydrates.
Optimum Ingredients
Meat & Fish Ingredients
Chicken

Beef

Lamb

Salmon

Kangaroo
Optimum has a modest range of meat and fish ingredients in its recipes. This range includes many of the favorites of the industry, such as Chicken, Beef, and Salmon.
Sadly, much of this meat content is actually described in the ingredient list as Meat and Meat By-products. Pet food brands use this term when they are not legally allowed to define the meat content they are using. Often it is a mix of multiple meat ingredients, and the proportions vary significantly.
While the use of named by-products, like Chicken by-products, can be acceptable and genuine in some circumstances, the use of "meat by-products" and "meat" is not, and these should be considered the lowest-quality of meat ingredients used in dog food.
Given that Optimum is an Australian brand, it will come as no surprise that they have some Kangaroo recipes. Kangaroo is often used in
"Novel Meat" recipes for dogs with allergies. However, Optimum's use of Kangaroo is not for these purposes.
You can learn more about this concept and some of the best Kangaroo dog food recipes around in our articles Best Hypoallergenic Dog Foods Guide & Best Dog Food With Kangaroo.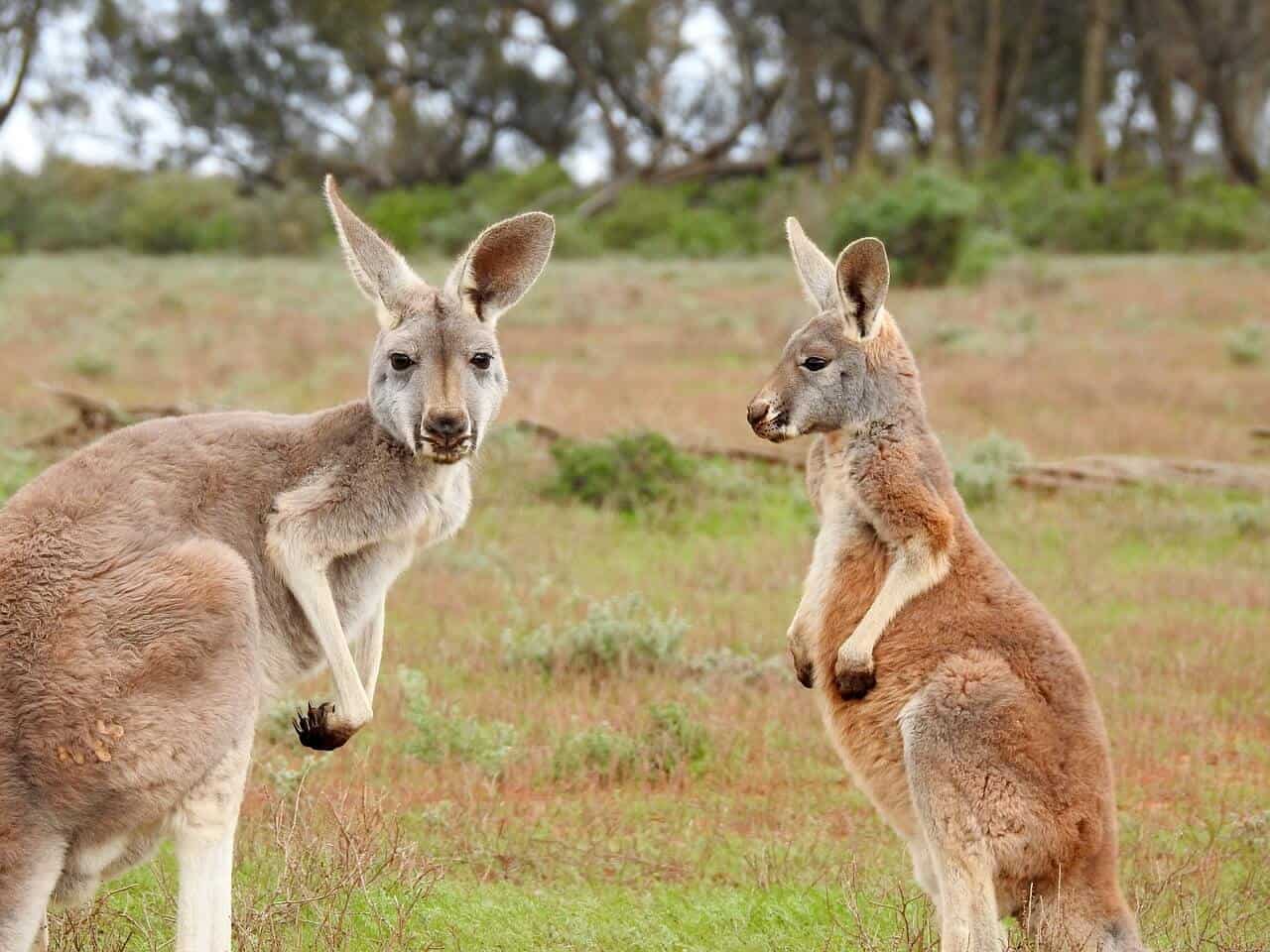 Other Notable Ingredients
Optimum uses a range of grain ingredients in its recipes, including Sorghum, Wheat, Barley, and Corn. Many of these grain ingredients, such as Corn and Wheat, are frowned upon by some pet owners. This lack of popularity is as they are calorie-dense and a poor reflection of a dog's natural diet.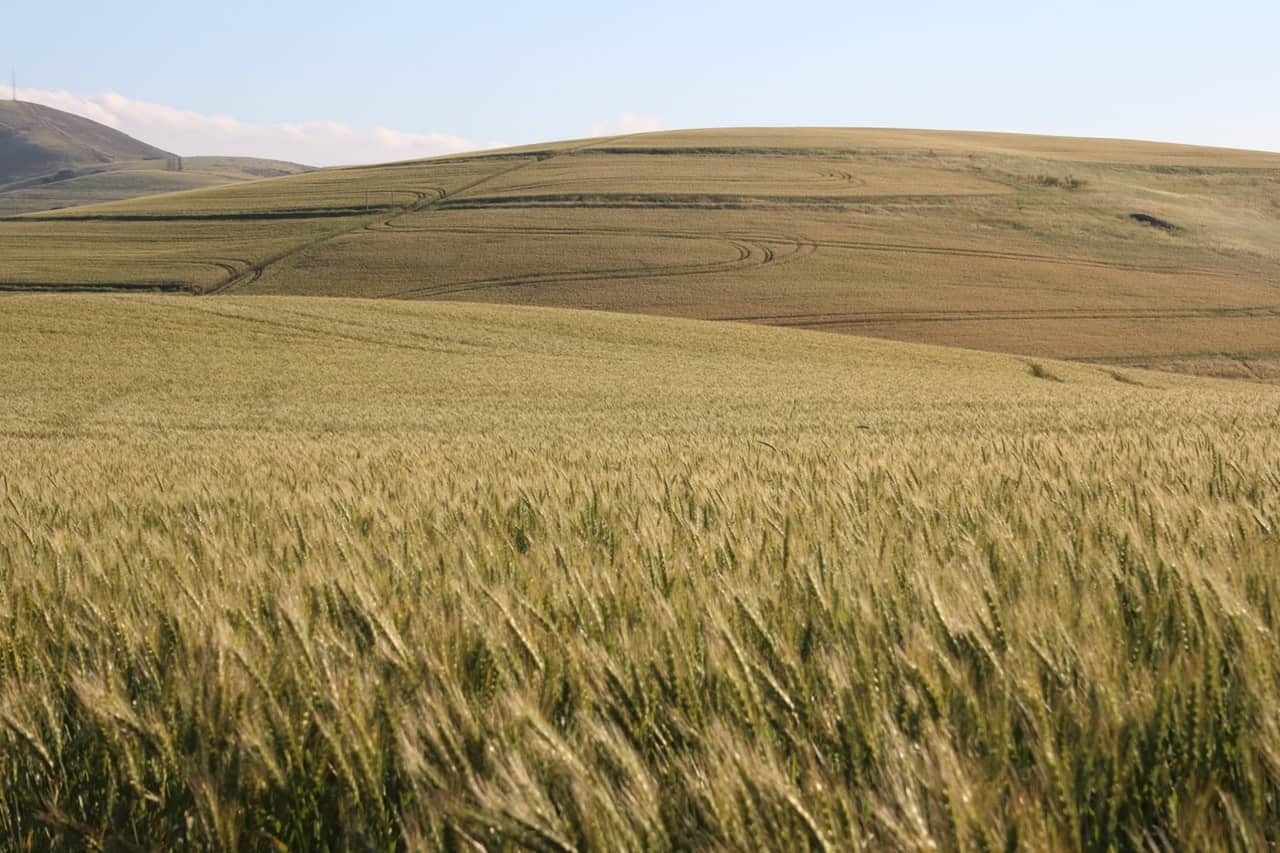 Beet Pulp is found in some Optimum recipes. Beet Pulp is widely used in dog food to provide soluble fiber. Soluble fiber can be critical to some dogs to ensure regular digestion and stools. Learn more about Beet Pulp in our article Dried Beet Pulp In Dog Food.
Optimum Animal Testing
At this time, we have no information on what type of Animal Testing that Optimum participates in if any.
We strongly believe that invasive or laboratory-style testing of animals is a cruel and outdated practice and one which we hope will see a significant decline.
Optimum Recalls
Based on our research (FDA, AVMA, DogFoodAdvisor), we have no information that leads us to believe that any Optimum products have ever undergone a recall.
Regardless we encourage pet owners to always be on the lookout for future recalls of Optimum or any other pet food brand.
Optimum Featured Articles
At this time, Optimum has not featured in any of our articles.
Best of Optimum
Adult All Breed Dry Beef, Vegetables & Rice Review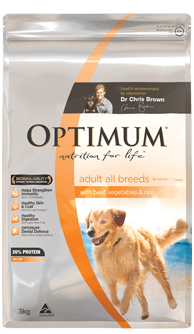 Optimum's dry dog food recipes are their most popular. This popularity is mainly due to their affordable pricing, which is appealing to dog owners on a tight budget.
The above Beef, Vegetables, and Rice recipe is a staple of their range. However, it doesn't just contain Beef as it also has poultry and lamb present.
The mix of grain ingredients is the usual found in Optimum recipes and includes Rice, Sorghum, Barley, and others.
Adult Can Real Kangaroo & Vegetables Review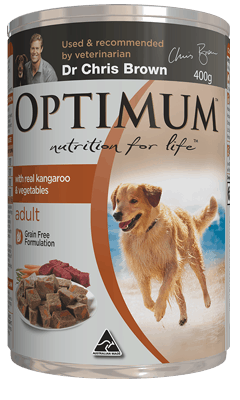 Optimum wouldn't be an Australian brand without a Kangaroo recipe. The above wet dog food recipe from Optimum contains a small portion of Kangaroo that is mixed with other meat ingredients like Beef, Lamb, and Chicken.
The recipe doesn't just contain meat ingredients but also contains a mix of vegetables, which can be seen on the can.
Adult Dry With Tuna Review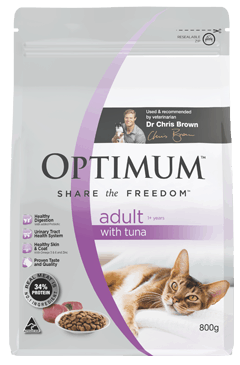 Optimum's dry cat food recipes are very similar to their dog food recipes.
The above recipe includes a small portion of Tuna that is combined with poultry products. This combination provides a surprisingly high proportion of protein and fat.
These meat and fish ingredients are mixed with cereals that provide carbohydrates and fiber.
Optimum Full Product Range
Dry Dog Food
Puppy Dry Chicken & Rice
Puppy Large Breed Chicken
Adult All Breed Dry Chicken, Vegetables & Rice
Adult All Breed Dry Beef, Vegetables & Rice
Adult Dry Toy/Small Breed Chicken, Veg & Rice
Adult Dry Large/Giant Breed Chicken, Veg & Rice
Adult 7+ Dry Chicken, Veg & Rice
Light & Healthy Dry Chicken, Veg & Rice
Grain Free Adult With Beef & Vegetables
Grain Free Adult With Chicken & Vegetables
Wet/Canned Dog Food
Puppy Can Chicken & Rice
Healthy Weight Management Can Chicken & Rice
Adult Can Chicken & Rice
Adult Can Lamb & Rice
Adult Can Beef & Rice
Adult Can Real Kangaroo & Vegetables
Puppy Tray Chicken, Rice & Veg
Adult Tray Chicken & Rice
Adult Tray Lamb & Rice
Adult Tray Beef & Rice
Adult Tray Salmon & Rice
Adult Tray Real Kangaroo & Vegetables
Dry Cat Food
Kitten Dry With Chicken
Adult Dry With Tuna
Adult Dry With Kangaroo
Mature Dry With Chicken
Furball Dry With Chicken
Oral Care Dry With Chicken