Pure Harmony Information
Pure Harmony is a smaller pet food brand that is owned by Topco LLC and is often found in smaller grocery and retail stores. Topco has been in existence since the 1940s, although it originally operated in industries outside of pet food.
Topco produces Pure Harmony food in the United States; however, it is not clear where this production takes place and if Topco outsources production of Pure Harmony to 3rd party manufacturers.
As we mentioned earlier, Pure Harmony is often found at smaller stores rather than nationwide or large stores. However, you can often buy Pure Harmony online from some of the popular pet food websites like Amazon.
Pure Harmony Product Range
Dog Food
Pure Harmony has a moderately sized range of dog food recipes which is evenly split between traditional dry dog food and canned/wet dog food.
The majority of these recipes are grain-free, but there are some select recipes that are grain-inclusive.
In addition, Pure Harmony produces some specialized recipes such as those for specific age groups like puppies and senior dogs.
Lastly, Pure Harmony has an extensive range of dog treats in a mix of forms, including jerky, biscuits, and wafers.
Cat Food
Pure Harmony's cat food range isn't quite as large as their dog food range still has some variety between dry cat food and wet/canned cat food.
Once again, Pure Harmony produces mostly grain-free food for cats; however, there are some grain-inclusive recipes which is less common in cat food than dog food.
However, Pure Harmony does not produce any age-specific or specialized cat food recipes such as those for Kittens or Senior cats.
Pure Harmony Nutrition
Dog Food
Sadly, the nutrition offered by Pure Harmony's dry dog food recipes is often not impressive and would best be described as average or below-average compared to most other dog food brands. However, there are some exceptions to this.
This average or below-average nutrition includes small proportions of animal-based protein and fat and high proportions of carbohydrates.
This kind of nutritional profile is not well suited to most dogs, especially those that are very active or have higher protein requirements.
You can see an example of the nutrition provided by a Pure Harmony dry dog food recipe below.
If you would like to learn more about canine nutrition, we would highly recommend checking out our Dog Food Guide.
Cat Food
In contrast to their dog food recipes, Pure Harmony's cat food recipes include a better nutritional profile for both their dry and wet ranges.
This includes proportions of protein and fat that are above-average when compared to other cat food brands.
It is critical that cats consume a high proportion of animal-based content in their diet rather than plant-based content as they are obligate carnivores.
If you'd like to learn more about what an obligate carnivore is and feline nutrition, be sure to read our Cat Food Guide.
Pure Harmony Ingredients
High-Quality Meat & Fish Ingredients
Chicken
Turkey
Duck
Beef
Lamb
Salmon
Herring
Pure Harmony uses a moderate range of high-quality meat and fish ingredients in its recipes, all of which are positive inclusions.
Many of these ingredients are industry favorites and are utilized by hundreds of pet food brands. Examples of this include Chicken, Beef, and Salmon.
These ingredients are so popular as they are easy to source and relatively affordable in proportion to their nutritional value.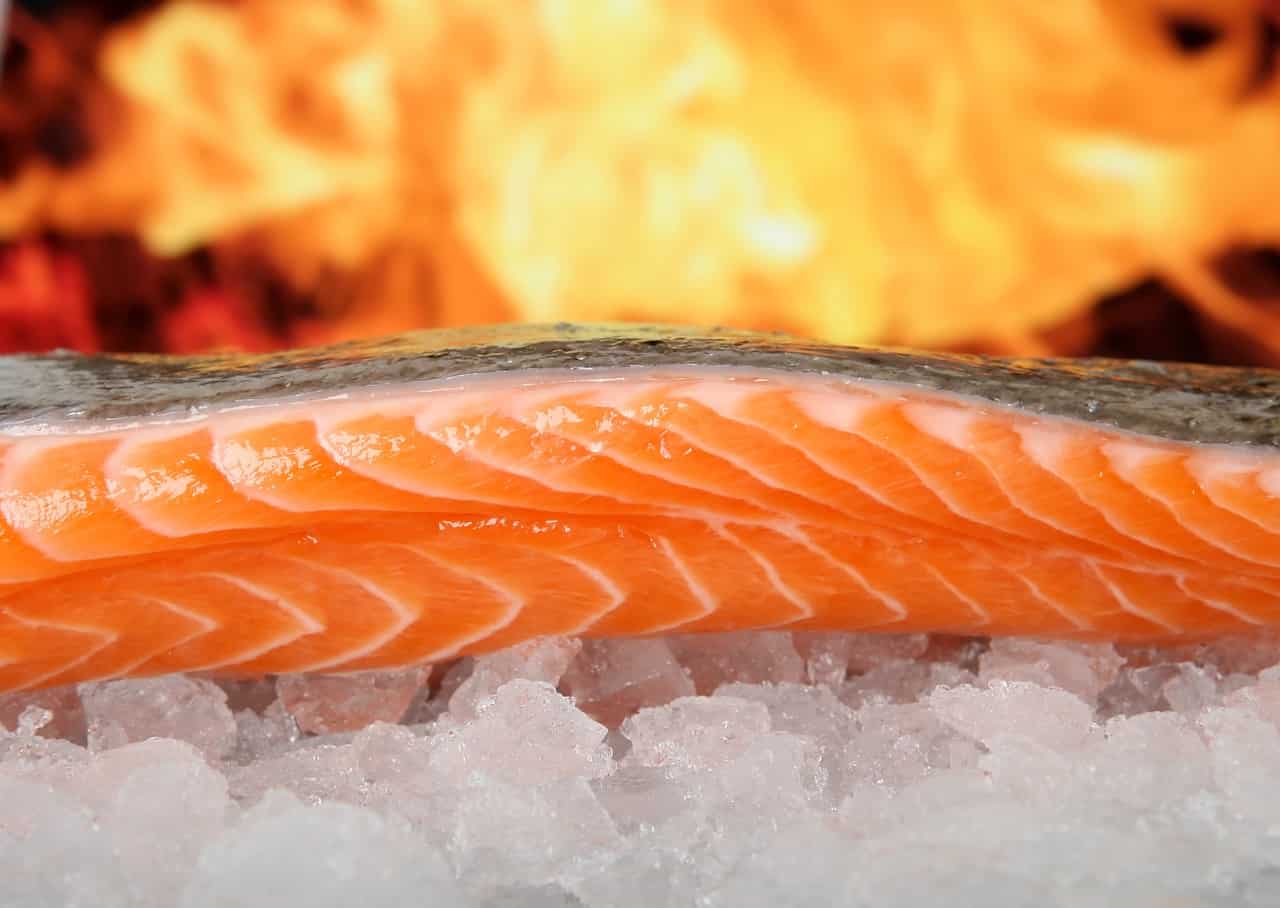 Other Notable Ingredients
Pure Harmony's grain-inclusive recipes include ingredients like Barley, Brown Rice, and Oatmeal. Grains such as these can be controversial additions to pet food recipes, with many being strongly against their use.
However, there are also strong supporters of grain ingredients, especially among those who feed from the popular brands like Purina and Royal Canin.
The grains used by Pure Harmony are some of the preferred grains by many over others like Corn or Wheat. They can provide a mix of nutrition in the form of carbohydrates, plant-based protein, and fiber.
You can learn more about the use of Barley in our article Barley In Dog Food.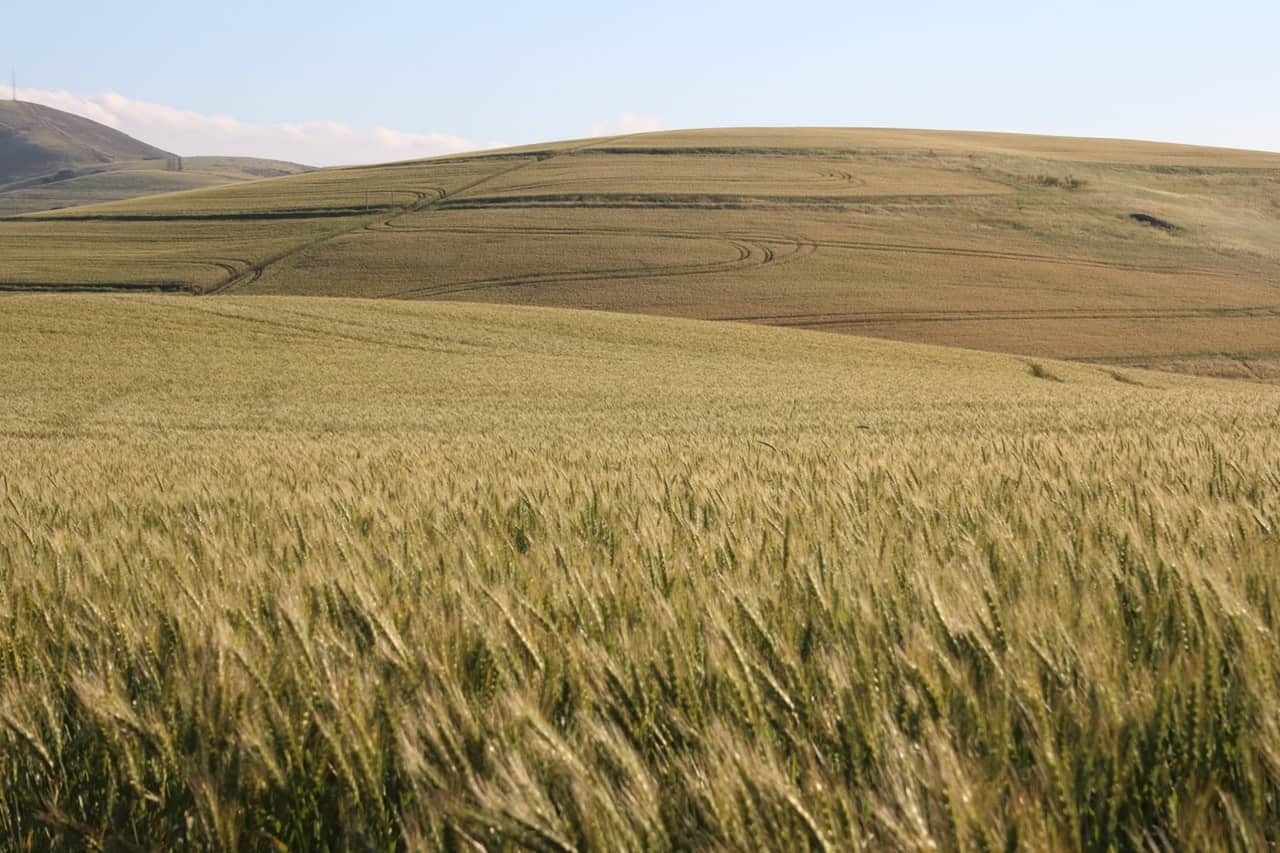 However, Pure Harmony does use some grain-byproducts like Rice Bran in its recipes. These ingredients can be controversial inclusions, with many considering them to be low-quality.
You can read more about Rice Bran in our article Rice Bran In Dog Food.
In contrast, Pure Harmony's grain-free recipes utilize legume ingredients like Peas and Chickpeas. These ingredients are extremely popular inclusions in grain-free pet food and are used by almost all brands.
They are reliable and cost-effective sources of nutrition and can provide a mix of carbohydrates, plant-based protein, and fiber.
However, in recent years, there have been some links between the high use of legumes like these in dog food recipes and an increased rate of Canine Heart Disease.
The proportion of these ingredients in Pure Harmony recipes is quite high, so you may want to read our article Best Dog Foods Without Peas to learn more.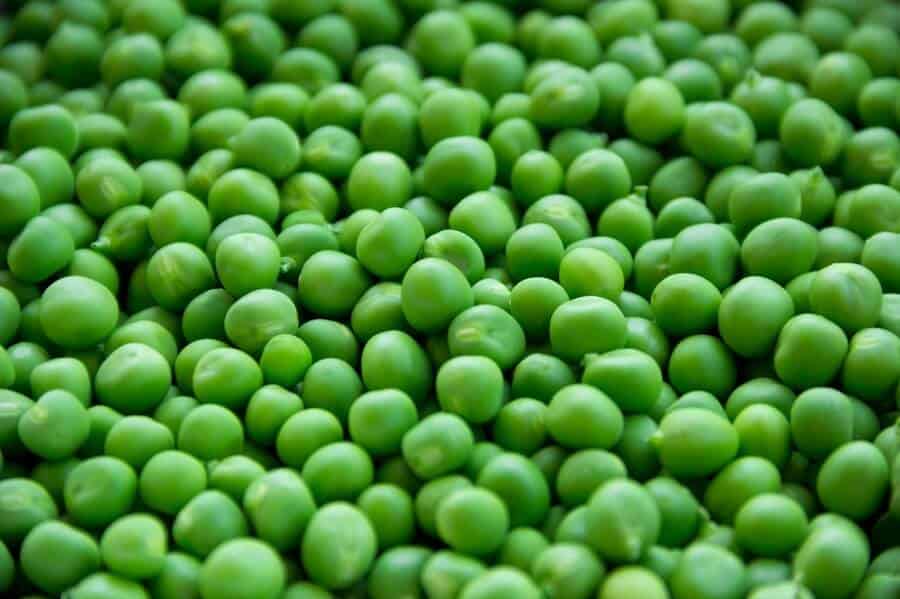 However, Pure Harmony does not just use whole legume ingredients and also includes some legume by-products like Pea Starch and Pea Protein. These ingredients can be extremely controversial additions, especially Pea Protein.
Pea Protein is an extremely dense source of plant-based protein and can be used instead of animal-based sources of protein.
Often legume by-products like these can be used to manipulate the ingredient list and make it appear as if there is more meat content than actuality.
You can read more about how pet food manufacturers manipulate ingredient lists in our article Ingredient Splitting in Pet Food – Exposed.
In addition, you can read more about Pea By-products in our article Peas, Pea Protein, Pea Flour, and Pea Fiber in Dog Food.
The last major plant-based ingredients found in some of Pure Harmony's recipes are starch ingredients like Sweet Potatoes and Tapioca.
Starch ingredients like these are dense sources of carbohydrates which means that their portion size must be tightly controlled to avoid it becoming excessive.
Tapioca is a less well-known ingredient than Sweet Potatoes but is extremely popular in regions of the world like South America. You can learn more about the ingredient and its nutritional value in our article Tapioca In Dog Food.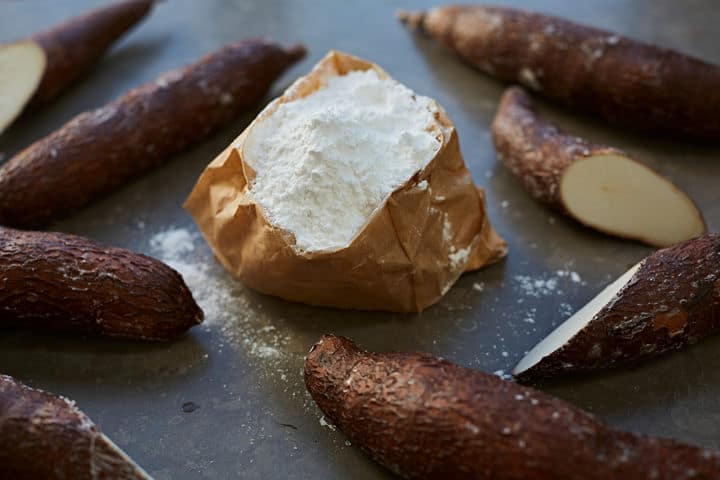 Chicken Fat is a regular inclusion in pet food recipes, including those from Pure Harmony. Chicken Fat is used to enhance the flavor and palatability of food as well as boost the overall proportion of animal-based fat.
Chicken Fat is chosen over alternatives as it is often lower-cost and easier to source at scale. You can learn more about Chicken Fat in our article Chicken Fat In Dog Food.
Menhaden Fish Meal is used regularly by several pet food brands as a supplement to core meat or fish ingredients. Menhaden Fish are harvested from the ocean for their fish oil, but once this oil has been extracted, a nutritious ingredient remains.
This ingredient can then be sold to pet food manufacturers to provide fish-based protein and fat without splashing out on more expensive ingredients.
While some would prefer brands to use other ingredients, Menhaden Fish Meal is a far improvement from many plant-based sources of protein.
You can read more about Menhaden Fish Meal in our article Menhaden Fish Meal in Dog Food.
Pure Harmony utilizes both of the common fiber supplementing ingredients in pet food which are Dried Beet Pulp and Tomato Pomace. Both of these ingredients are dense sources of soluble fiber which can be a critical component of some dog's diets.
Soluble fiber can help to ensure that a dog keeps regular digestion and stools. Outside of this fiber content, neither of these ingredients provides notable nutrition.
You can learn more about Tomato Pomace in our article Tomato Pomace as a Pet Food Ingredient?.
You can learn more about Dried Beet Pulp in our article Dried Beet Pulp In Dog Food.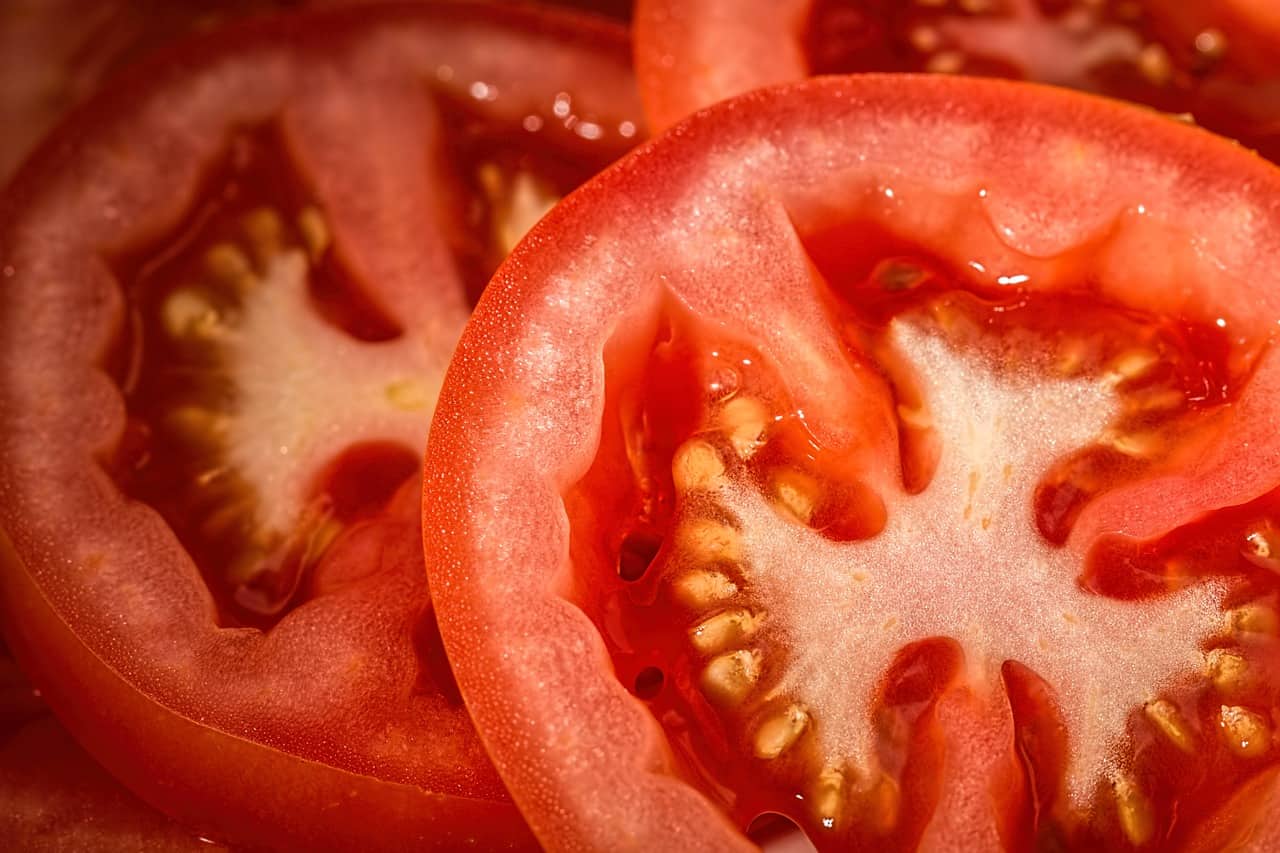 Many pet food brands include a small portion of Flaxseed in their recipes, and Pure Harmony does this with some of theirs.
Flaxseed is best known for being an excellent plant-based source of the Omega Fatty Acids. These fatty acids can provide a range of health benefits to pets.
However, Flaxseed has many other benefits that many are unaware of. You can learn more about these additional benefits in our article Flaxseed In Dog Food.
Lastly, Alfalfa is another ingredient that is regularly added to pet food recipes in tiny quantities. It is added as many believe it can provide beneficial health effects.
However, these health effects are far from proven, and some are skeptical. You can learn more in Alfalfa In Dog Food.
Pure Harmony Animal Testing
At this time, we have no information on what type of animal testing or feed trials that Pure Harmony participates in.
Many smaller pet food brands avoid disclosing detailed information on their animal testing regimes, including how they do their feeding trials. They do not disclose this information because they fear customer backlash or a negative reaction.
We strongly believe that invasive or laboratory-style testing of animals is a cruel and outdated practice and one which we hope will be eliminated in the near future.
Pure Harmony Recalls
Based on our research (FDA, AVMA, DogFoodAdvisor), Pure Harmony has not undergone any recalls in its past and is, therefore, a recall-free pet food brand.
This is an impressive record and one that the brand can be proud of. It shows that they take their safety and quality practices seriously.
Despite this recall-free record from Pure Harmony, we encourage all pet owners to be vigilant of any future recalls from Pure Harmony or any other pet food brand.
Best of Pure Harmony
Dog Food
Grain Free Salmon, Pea & Chickpea Recipe Review
Grain Free Lamb Recipe Flavored With Rosemary Review
Cat Food
Grain Free Chicken & Chickpea Recipe Review
Grain-Free Salmon, Oceanfish, Crab & Shrimp Recipe In Gravy Review
Pure Harmony Featured Articles
At this time, Pure Harmony has not been featured in any of our articles.
Pure Harmony Full Product Range
Dog Food
Dry Dog Food
Beef & Brown Rice Recipe
Chicken, Barley & Pea Recipe
Grain Free Salmon, Pea & Chickpea Recipe
Grain Free Lamb, Pea & Chickpea Recipe
Grain Free Duck, Sweet Potato & Venison Recipe
Oven Baked Grain Free Turkey, Sweet Potato & Cranberry Recipe
Grain Free Chicken & Sweet Potato Puppy Recipe
Grain Free Chicken & Sweet Potato Senior Recipe
Wet/Canned Dog Food
Grain Free Chicken, Ocean Fish & Vegetable Stew
Grain Free Chicken & Vegetables Cuts In Gravy
Grain Free Turkey & Sweet Potato Stew In Gravy
Grain Free Chicken, Salmon & Vegetable Stew Puppy
Grain Free Turkey & Chicken
Grain Free Lamb Recipe Flavored With Rosemary
Grain Free Chicken
Grain Free Beef & Vegetables Cuts In Gravy
Grain Free Beef Recipe With Carrots & Sun Dried Tomatoes In Gravy
Grain Free Chicken Recipe With Sweet Potatoes Cuts In Gravy
Grain Free Chicken Recipe
Grain Free Lamb Recipe
Dog Treats
Lamb & Blueberry Flavor Wafers
Chicken & Cranberry Flavor Wafers
Grain Free Chicken, Chickpea & Blueberry Recipe Biscuits
Grain Free Peanut Butter Flavor Biscuits
Beef Recipe Jerky Bites
Duck Recipe Jerky Bites
Salmon Recipe Jerky Bites
Chicken Recipe Jerky Strips
Turkey & Sweet Potato Recipe Jerky Strips
Cat Food
Dry Cat Food
Grain Free Chicken & Chickpea Recipe
Herring, Egg & Sweet Potato Recipe
Salmon & Brown Rice Recipe
Wet/Canned Cat Food
Chicken & Beef Recipe Pate
Grain Free Chicken & Whitefish Recipe Pate
Grain Free Turkey & Giblets Recipe Pate
Turkey & Salmon Recipe Pate
Grain Free Beef Recipe With Vegetables Pate
Grain Free Chicken & Giblets Recipe With Vegetables Pate
Grain Free Salmon, Oceanfish, Crab & Shrimp Recipe In Gravy Cuts
Grain Free Turkey & Chicken Liver Recipe With Vegetables In Gravy Cuts