Wholehearted Information
Wholehearted is the store brand of the pet store Petco. Petco was founded in 1965 and now has over 1500 locations across the United States. They sell Pet Food, Pet Products, and some live animals or fish. In 2018, Petco agreed on a deal to distribute their private label brands, such as Wholehearted, to Canadian consumers at Canadian Tire stores.
There is very limited information on who manufacturers Wholehearted products or where this manufacturing takes place. However, we can confirm that the packaging indicates it is produced in the United States.
This lack of information may suggest that some of the ingredients are bought from outside the United States or that the production is outsourced to one of the large pet food manufacturers, which some dog owners do not approve of. However, at this time, we can not confirm or provide any evidence to support these theories.
Wholehearted and Petco offers a unique membership where dog owners can pay a flat $29 a year and then receive 25% off all of their Wholehearted purchases. This membership only works online and is not available from within Petco Stores.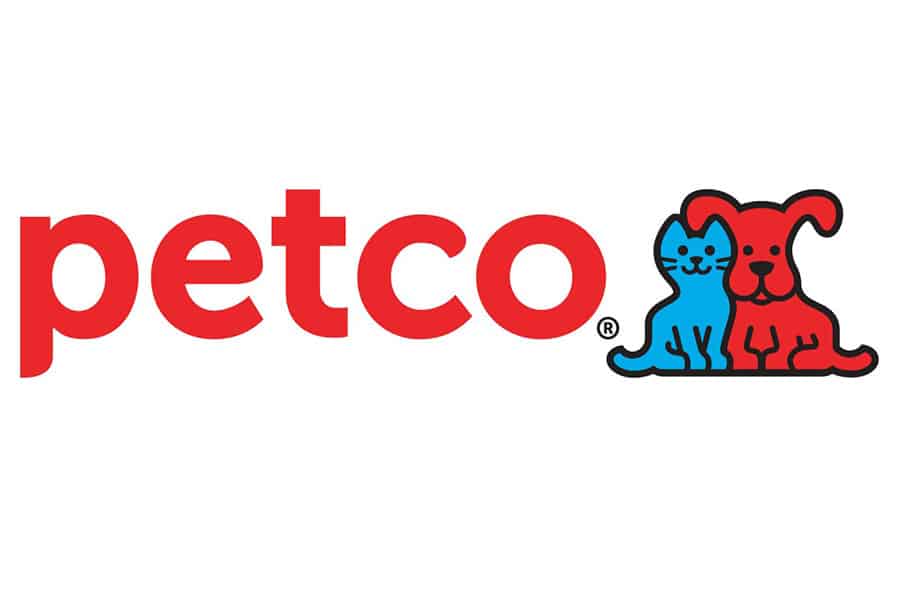 This type of offer could be hugely advantageous to dog owners who have a large breed dog or who have multiple dogs. In those cases, the membership fee will quickly pay for itself, at which point the 25% discount will greatly benefit their wallets.
Wholehearted Product Range
Dog Food
Wholehearted has an extensive dog food product range. This includes dry dog food, wet/canned dog food, toppers, and dog treats.
The dry and canned ranges are the largest, and both of these include over 20 recipes.
Wholehearted also fills many of the important and popular niches in the dog food market. This includes puppy food, senior dog food, large breed dog food, small breed dog food, dog food for weight loss, and limited ingredient dog food.
Cat Food
While many pet food brands tend to have smaller cat food ranges, this is not the case for Wholehearted. Their cat food range is almost as large as their dog food range.
It includes a substantial range of dry cat food, an extremely large range of canned and wet cat food, and a range of cat treats.
In addition, there are products tailored to specific types of cats, such as Senior cats and Kittens.
Wholehearted Nutrition
Dog Food
The nutrition provided by Wholehearted dog food recipes varies significantly. This is unsurprising given the very large number of formulas that Wholehearted produces.
Some recipes provide above-average nutrition, which includes above-average proportions of protein and fat and a below-average proportion of carbohydrates.
However, others would be considered average or below average nutrition. These often include unimpressive proportions of protein and very high proportions of carbohydrates.
Cat Food
The nutrition of Wholehearted cat food recipes is similar to their dog food range in that is very varied.
Ideally, a cat's diet consists of a very high proportion of protein and fat and a low proportion of carbohydrates. Sadly, many wholehearted recipes contain notable portions of carbohydrates.
However, producing carbohydrate-free dry cat food at an affordable price is somewhat unviable, which explains why it is present in almost all dry cat food.
Wholehearted Ingredients
High-Quality Meat & Fish Ingredients
Salmon & Salmon Meal
Chicken & Chicken Meal
Lamb & Lamb Meal
Beef & Beef Meal
Duck & Duck Meal
Turkey & Turkey Meal
Wholehearted has a wide range of high-quality meat and fish ingredients. This includes many of the most popular meat and fish ingredients, including Chicken, Beef, and Salmon.

These ingredients are a mix between whole meat ingredients and meat meals. However, many consumers are cautious of meat meals, but you shouldn't be put off by Meat Meals as they can, in fact, be advantageous.
Meat Meals have had their moisture removed, which means they are much denser sources of protein and fat than whole meats. If a formula has a Meat Meal as its first listed ingredient, you can be sure it contains a large and nutritious portion of meat.
Low-Quality Ingredients
Pea Flour
Pea Protein
Potato Protein
Powdered Cellulose
Sadly Wholehearted uses a number of questionable and low-quality ingredients. Many of these are vegetable by-products, which are particularly troublesome as they can be used to deceive consumers via a technique known as Ingredient Splitting. Learn more about Ingredient Splitting in our article Ingredient Splitting in Pet Food – Exposed.
Examples of vegetable by-products include Pea Flour, Pea Protein, and Potato Protein. Pea Protein and Pea Flour are particularly popular as they are very low cost yet can provide a notable proportion of plant-based protein. Learn more about Pea By-products in our article Peas, Pea Protein, Pea Flour, and Pea Fiber in Dog Food.
Other Notable Ingredients
All three of the popular legume ingredients can be found in select Wholehearted recipes. This includes Lentils, Peas, and Chickpeas.
Legumes can provide high levels of plant-based protein and are affordable. However, there are concerns about the effects on high levels of legumes on dogs health. We discuss this in-depth in our Best Dog Foods Without Peas article.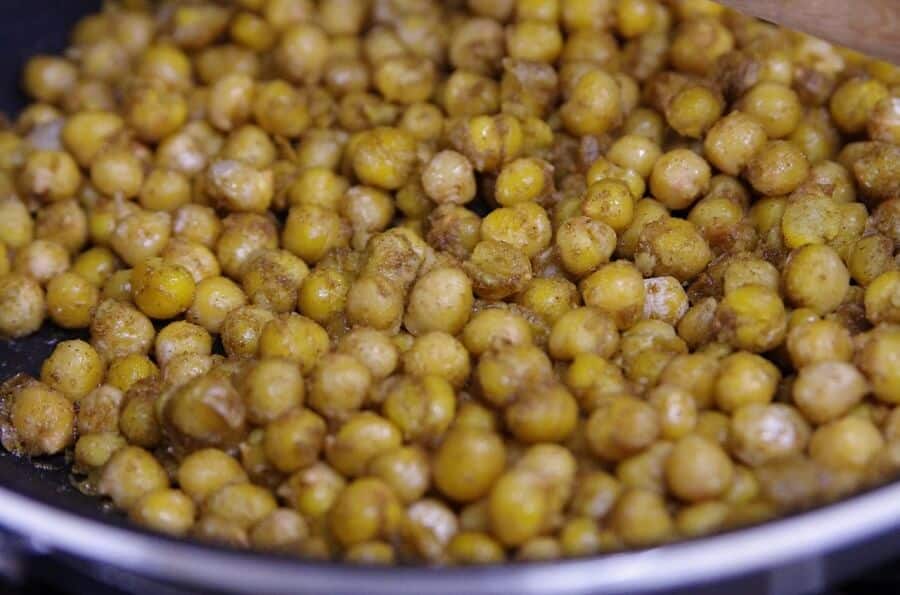 Sweet Potatoes & Potatoes are the two most common starch ingredients used in dog food. They are very dense sources of carbohydrates. For this reason, it is preferred that the portion size of these used is modest else the recipe can be overloaded with carbs.
Wholehearted recipes make use of a small number of grain-based ingredients. Examples of these include Brown Rice, Millet, and Rice Bran. Grain ingredients shouldn't be completely disregarded, and whole grains such as Brown Rice can provide some nutrition beyond their carbohydrate content.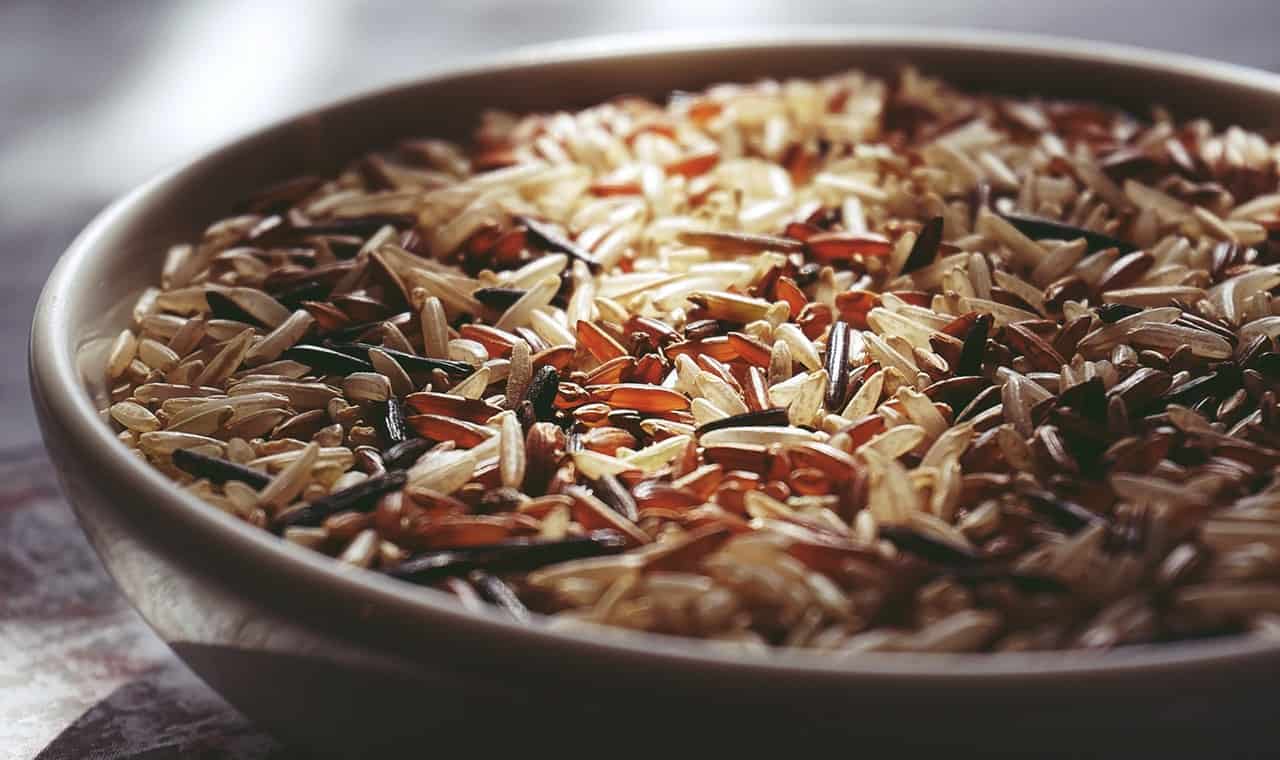 However, other lower-quality grain ingredients such as Rice Bran are not welcome additions to dog food and are unlikely to provide beneficial nutrition. Learn more about Rice Bran in our article Rice Bran In Dog Food.
A number of Wholehearted recipes feature Chicken Fat. Chicken Fat features in dog food for a number of reasons, but the most prominent of these are to boost the portion of animal fat in a recipe and to help improve its flavor and palatability.
Chicken Fat is chosen for this task, as it is affordable and reliable. Learn more about Chicken Fat's use in dog food in our article, Chicken Fat In Dog Food.
Ocean Fish Meal is a vague-sounding ingredient but is one that does see somewhat regular use in low to medium cost dog food. It is made up of a variety of ocean-based fish such as Pollard, Pilchard, and Menhaden Fish. While it can provide nutrition, many are not fans of its ambiguity. Read more about Ocean Fish Meal in our article Ocean Fish Meal In Dog Food.
Wholehearted recipes make use of Dried Beet Pulp. Beet Pulp is included in dog food as a source of fiber, which can aid a dog's digestive system. Beyond this fiber, the Beet Pulp provides little to no nutritional value. Some believe Beet Pulp is a low-value ingredient if used in large portions. Learn more about Beet Pulp in our article Dried Beet Pulp In Dog Food.
Some Wholehearted recipes contain Tomato Pomace. Tomato Pomace is used in pet food as a source of soluble fiber. However, beyond this soluble fiber content, it provides little nutrition.
Some in the industry are concerned at the level of pesticides found in Tomatoes. However, the portion of Tomatoes found in dog food is very small and not worthy of concern. Learn more about Tomato Pomace in our article, Tomato Pomace, as a Pet Food Ingredient?.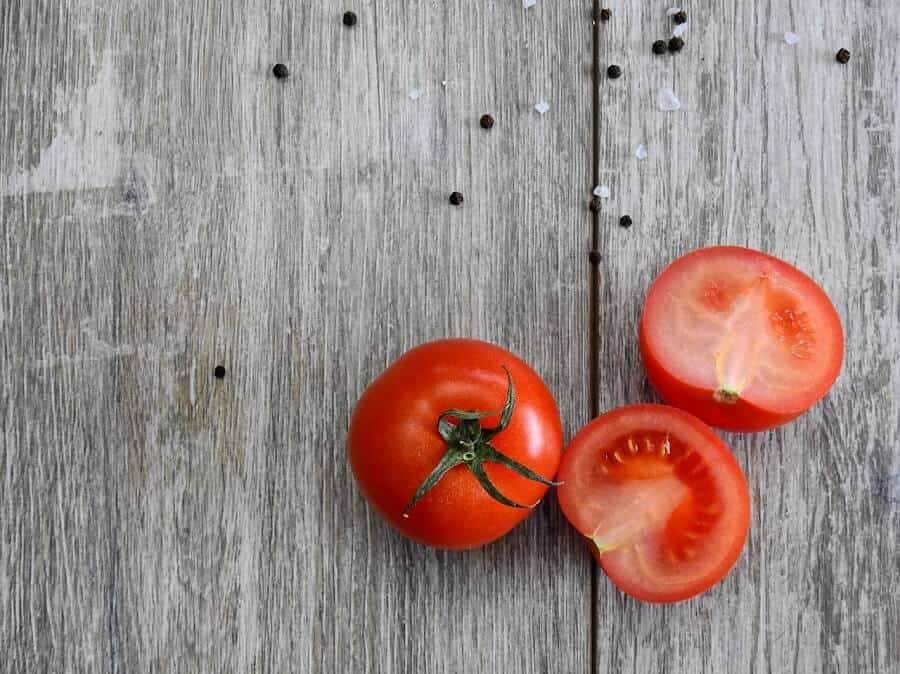 Canola Oil & Sunflower Oil, which are the two most common vegetable oils used in dog food, can both be found in Wholehearted recipes. These oils are included to boost the level of fat in recipes, improve their flavor, and provide healthy fats such as the Omega Fatty Acids.
Learn more about Canola Oil and Sunflower Oil in our articles Canola Oil In Dog Food and Sunflower Oil In Dog Food.
Flaxseed is one of the most common additions to premium dog food. It is probably the best plant-based source of the Omega 3 Fatty Acids. In addition, it can provide other potential health benefits. Learn more about Flaxseed and why it's used in dog food in our article Flaxseed In Dog Food.
Wholehearted Animal Testing
At this time, we have no information on what type of testing Wholehearted participates in. However, given that Wholehearted is owned and sold by PetCo, it is likely they participate in some sort of feeding trials.
We strongly believe that laboratory or invasive testing of animals is a cruel and outdated practice and one which we hope will see a significant decline.
Wholehearted Recalls
Based on our research (FDA, AVMA, DogFoodAdvisor), we do not believe that any of Wholehearted products have ever been recalled.
However, given that Wholehearted is still a relatively young brand, this may not be as impressive as it appears. We hope that over the coming years, Wholehearted is able to maintain this recall-free record by taking the safety and quality of its manufacturing process seriously.
Wholehearted Featured Articles
Wholehearted is not currently featured in any of our articles.
Best of Wholehearted
Grain-Free Salmon & Pea Adult Recipe Review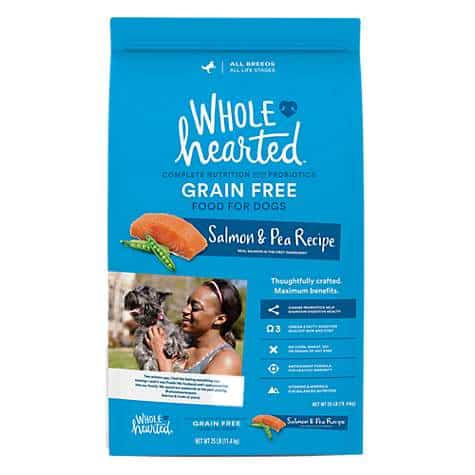 As regular readers of our site will know, we are big fans of dog food recipes with a strong focus on Salmon. It will, therefore, not come as a surprise that Wholehearted's Salmon and Pea recipe is one of our favorites.
The formula uses a mix of Salmon and Salmon Meal. Salmon Meal isn't' something you should be afraid of and is Salmon that has had its moisture removed. This mix ensures that there is a large portion of Salmon present, which can provide a large proportion of protein and fat.
The formula also includes a large range and mix of legume ingredients, including Lentils, Chickpeas, and Peas. These legumes provide carbohydrates and fiber.
Sadly the recipe does make use of Pea Flour, which is a Pea By-product. We would not consider it to be a high-quality ingredient. However, most of the legumes used in this recipe are whole legumes and not by-products.
Lamb & Carrot Recipe Review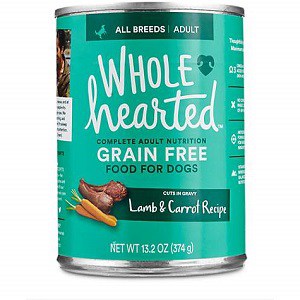 Wholehearted has a very large canned dog food range when compared to some of its competitors who made it difficult to narrow down a winner. However, we took a shine to their Lamb & Carrot recipe thanks to its great ingredient list and satisfactory nutritional profile.
The recipe uses a mix of Lamb and Lamb Liver to provide a very satisfactory proportion of protein and fat, which is above average. In addition, the Lamb Liver can provide vitamins and minerals than ordinary meat cuts lack.
The formula also includes small portions of Potato Starch, Carrots, and Green Beans. These vegetable ingredients provide a modest portion of carbohydrates and some fiber. While we would normally frown upon the use of Potato Starch in dog food, the portion size and its purpose here, as a thickening agent, minimize our concern.
Wholehearted Full Product Range
Dog Food
Dry Dog Food
All Life Stages Beef & Pea Formula
All Life Stages Salmon & Pea Recipe
All Life Stages Chicken & Pea Recipe
Chicken & Pea Puppy Recipe
All Life Stages Lamb & Lentil Formula
All Life Stages Duck & Lentil Recipe
Senior Chicken Recipe
All Life Stages Chicken & Rice Recipe
Skin & Coat Care Pea & Salmon Recipe
Small Breed Chicken & Pea Adult Recipe
All Life Stages Beef & Brown Rice Recipe
Healthy Benefits Weight Control Lamb & Pea Recipe
Small Breed Beef & Pea Puppy Recipe
Limited Ingredient Salmon Recipe
Small Breed Salmon & Pea Recipe
Large Breed Chicken & Pea Recipe
Healthy Benefits Easy Digestion Potato & Egg Product Recipe
Large Breed Beef & Pea Adult Recipe
Limited Ingredient Small Breed Salmon Recipe
Small Breed Beef & Pea Adult Recipe
Limited Ingredient Duck Adult Recipe
Limited Ingredient Lamb Adult Recipe
Wet/Canned Dog Food
Adult Beef & Vegetable Recipe
Adult Lamb & Carrot Recipe
Puppy Chicken & Vegetable Recipe
Adult Chicken & Vegetable Recipe
Adult Turkey & Sweet Potato Recipe
Adult Boiled Chicken Dinner Recipe
Adult Chicken & Fish Recipe
Easy Digestion Chicken Recipe
Adult Beef & Chicken Dinner
Skin & Coat Care Turkey Recipe
Adult Chicken & Duck Recipe
Adult Chicken Dinner
Adult Chicken & Whitefish Dinner
Adult Chicken & Salmon Dinner
Adult Lamb & Chicken Dinner
Small Breed Beef & Chicken Dinner
Small Breed Chicken & Whitefish Dinner
Small Breed Lamb & Chicken Dinner
Small Breed Chicken Dinner
Small Breed Chicken & Salmon Dinner
Small Breed Chicken & Duck Dinner
Cat Food
Dry Cat Food
Chicken Formula
Salmon Formula
Chicken Kitten Formula
Healthy Digestion Chicken & Egg Product Recipe
Weight Control Chicken & Pea Recipe
Turkey Formula
Senior Chicken Recipe
Limited Ingredient Duck Recipe
Limited Ingredient Salmon Recipe
Beef & Pea Recipe
Limited Ingredient Chicken Recipe
Wet/Canned Cat Food
Chicken Recipe Flaked In Gravy
Adult Chicken Pate Recipe
Tuna & Salmon Recipe Flaked In Gravy
Adult Tuna Pate Recipe
Chicken & Tuna Recipe Flaked In Gravy
Tuna Recipe Flaked In Gravy
Kitten Tuna Recipe Flaked In Gravy
Senior Chicken Pate Recipe
Easy Digestion Chicken Recipe
Tuna & Shrimp Recipe Flaked In Gravy
Flaked Beef Recipe
Senior Salmon Pate Recipe
Weight Control Chicken Recipe
Adult Beef Pate Recipe
Adult Salmon Pate Recipe
Adult Turkey Pate Recipe
Adult Ocean Fish Pate Recipe