Kibbles 'N Bits Information
Kibbles 'N Bits is an extremely recognizable dog food brand that has been around for decades. They were first founded in 1981 and grew in popularity thanks to their duel textured food which combined soft, chewy food with traditional kibble.
The brand has changed hands multiple times over the years and has been owned by the Heinz Company and Del Monte. They are currently owned by J.M Smucker Brand, which also owns other pet food brands like Nature's Recipe, Gravy Train, and Rachel Ray Nutrish.
Kibbles 'N Bits is made at one of J.M Smucker's manufacturing facilities in the United States. We believe this is the facility in Lawrence, Kansas.
Kibbles 'N Bits is most commonly purchased from large retail stores like Walmart or Target, but you can also purchase the brand online from websites like Chewy, Amazon, or Petflow.
Kibbles 'N Bits Product Range
Kibbles 'N Bits has a relatively small product range that is evenly split between dry dog food and wet/canned dog food.
All of Kibbles 'N Bits recipes are grain-inclusive, and they do not produce any grain-free dog food.
Kibbles 'N Bits does produce some recipes for small breed dogs but does not produce any puppy food or large breed dog food.
Kibbles 'N Bits Nutrition
Kibbles 'N Bits recipes provide extremely consistent nutrition, but sadly this nutrition is significantly below-average when compared to other dog food brands.
Many of Kibbles 'N Bits recipes contain significantly below-average proportions of animal-based protein and fat and enormous proportions of carbohydrates. In addition, much of the protein found in Kibbles 'N Bits recipes is plant-based which is not ideal.
Below you can see an example of the nutrition provided by a Kibbles 'N Bits dry dog food recipe.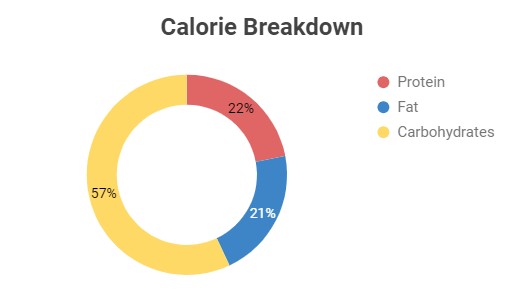 If you would like to learn more about canine nutrition, we highly recommend you check out our Dog Food Guide.
Kibbles 'N Bits Ingredients
High-Quality Meat & Fish Ingredients
Kibbles 'N Bits recipe focuses heavily on Beef as their meat focus, and Beef is a high-quality and nutritious ingredient. However, whole Beef is usually not the primary ingredient but can be found further down the ingredient list.
Instead, Kibbles 'N Bits makes use of Beef and Bone Meal in most of its recipes. This ingredient is a mix between less favorable cuts of Beef and Bones, which are then ground up into an edible form.
While this ingredient can provide beneficial nutrition in the form of protein and fat, many pet owners are not a fan of its use and think of it as low-quality.
Other Notable Ingredients
Kibbles N' Bits recipes utilize a mix of grain ingredients like Corn, Soybean, and Wheat. Grain ingredients such as these are controversial additions to dog food recipes, with many dog owners refusing to feed their dog's grain-inclusive food.
However, there are also strong supporters of grain ingredients, especially from those who feed brands like Purina Pro Plan and Royal Canin.
Regardless, these ingredients will act as a dense source of nutrition and provide a mix of carbohydrates, plant-based protein, fiber, and more.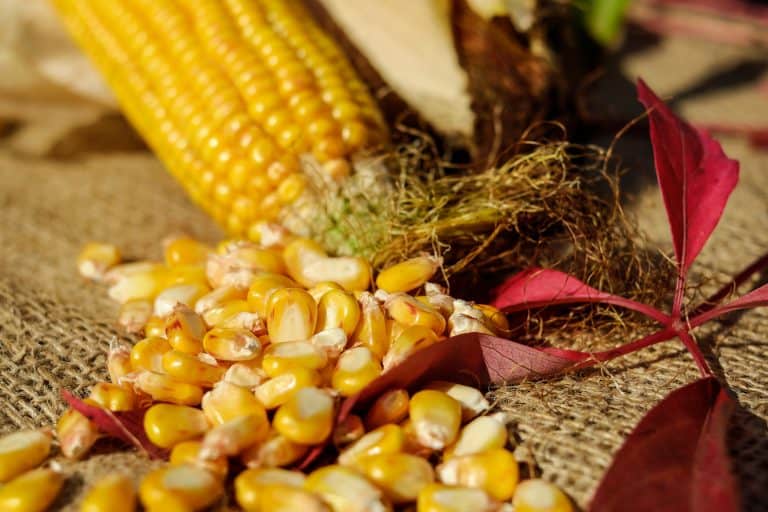 Sadly, Kibbles N'Bits also uses some processed grain ingredients like Wheat Middlings. This is a by-product of other food processing techniques and is a low-quality and low-cost ingredient. Even if this what whole Wheat, it would still act as a dense source of carbohydrates and provide minimal additional nutrition.
Kibbles 'N Bits recipe often features a portion of Animal Fat. While the concept of Animal Fat itself is not concerning, the last of accountability or transparency is.
Based on this description, we can not tell from which animal that this fat was sourced, and the source could change without Kibbles N'Bits notifying their customers or changing their ingredient list.
Kibbles 'N Bits Animal Testing
We have limited information on what kind of testing Kibbles 'N Bits participates in, and based on this, we can not rule out that they do not participate in invasive or laboratory testing of animals.
Many dog food brands give very limited information on their testing and trial regimes as they fear backlash from their customer base.
We strongly believe that invasive or laboratory testing of animals in the pet food industry is a cruel and outdated practice and one which should see a significant decline.
Kibbles 'N Bits Recalls
Based on our research (FDA, AVMA, DogFoodAdvisor), Kibbles 'N Bits is not a recall-free brand and has had recalls in its past.
The most prominent of these recalls took place in 2018 when it was found that Pentobarbital was present in dog food recipes from several brands, including Kibbles 'N Bits. This chemical is extremely dangerous and can be used to euthanize dogs.
While the levels found were usually extremely low, this recall was especially concerning and made headlines all around the world. Most dog food recalls tend to be precautionary and involve issues like levels of vitamins or packaging issues which may help you understand why this recall got so much attention.
We hope that Kibbles 'N Bits rectifies any serious concerns like this and aims to maintain a recall-free record going forward.
Best of Kibbles 'N Bits
Meaty Middles Prime Rib Flavor Review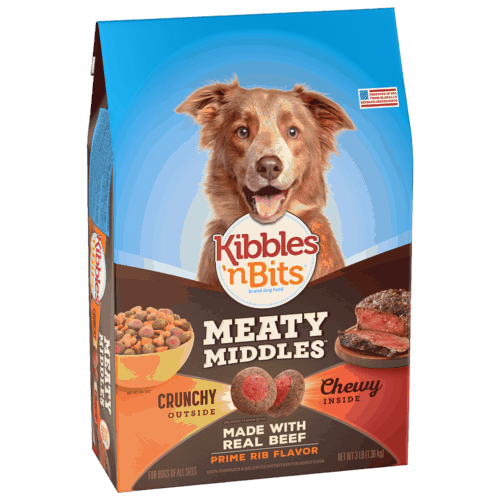 Almost all of Kibbles 'N Bits recipes offer extremely similar nutrition and ingredients which makes it difficult to choose between them.
Therefore we've chosen to highlight a unique recipe which is known as Meaty Middles. This recipe has a crunchy outer shell and a chewy inside which some dogs may find appealing.
The recipe's primary meat ingredient is Beef & Bone Meal which we discussed earlier. This ingredient provides some animal-based protein and fat.
The bulk of the recipe is made up of Corn, Soybean, and Wheat. These grain ingredients provide a large portion of carbohydrates, fiber, and some plant-based protein.
Kibbles 'N Bits Featured Articles
The 11 Worst Dog Foods – If you've read this far, you will be well aware that Kibbles 'N Bits is far from the best dog food available. Based on this, we've chosen to highlight it in our review of some of the worst dog food brands available.
In this article, we discuss 11 dog food brands on topics such as their nutrition, ingredient quality, and recall history. Be sure to check it out if you want to become more familiar with other low-quality dog food brands.
Full Kibbles 'N Bits Product Range
Dry Dog Food
Beefy Bits
Bistro Oven Roasted Beef Flavor
Bistro Small Breed Mini Bits Oven Roasted Beef Flavor
Homestyle Grilled Beef & Vegetable Flavors
Original Savory Beef & Chicken Flavors
Small Breed Mini Bits Savory Beef & Chicken Flavors
Bacon & Steak Flavor
Mini Bits Bacon & Steak Flavor
Meaty Middles Prime Rib Flavor
Wet/Canned Dog Food
American Grill Burger Dinner With Real Bacon & Cheese Bits In Gravy
Bistro Hearty Cuts With Real Beef, Chicken & Vegetables In Gravy
Homestyle Meatballs & Pasta Dinner With Real Beef In Tomato Sauce
Bistro Tender Cuts With Real Beef & Vegetables In Gravy
Bistro Tender Cuts With Real Turkey, Bacon & Vegetables In Gravy
Homestyle Tender Slices With Real Beef, Chicken & Vegetables In Gravy