Nature's Recipe Information
Nature's Recipe was founded 35 years ago by Jeff Bennet, who is better known for founding another pet food brand – Earth Elements. The brand's recipes are produced by Big Heart Pet Brands, which also produces pet food for other brands such as Natural Balance, Kibbles 'n Bits, and Gravy Train. The manufacturing of Nature's Recipe's dry dog food recipes is done within the United States, but their wet/canned products are produced in Thailand.
Nature's Recipe dog food is available from a large number of physical pet food stores as well as online from the massive pet food websites like Chewy and Petflow.
Nature's Recipe Product Range
Nature's Recipe has a broad range of dog food products. This range includes both dry dog food and wet/canned dog food.
In addition, the range includes some specialized recipes such as those for puppies, large breed dogs, and small breed dogs.
Nature's Recipe Nutrition
Sadly, the nutrition offered by most Nature's Recipe dog food formulas is not impressive. We would describe it as average to below-average.
This nutritional profile correlates to below-average proportions of protein and fat and significant proportions of carbohydrates.
While this nutritional profile is unlikely to harm dogs directly, most dogs will not excel or thrive as much compared to if they were fed a diet higher in animal-based protein and fat.
Nature's Recipe Ingredients
High-Quality Meat & Fish Ingredients
Chicken
Beef
Lamb
Venison
Salmon
Nature's Recipe uses a relatively small range of meat and fish ingredients in its recipes. This range includes some of the industry favorites like Chicken, Beef, and Salmon
These ingredients are commonly used by dog food brands because they are affordable, easy to source, and are highly nutritious. They contain high-quality protein and fat, which is ideal for a dog's diet.
Other Notable Ingredients
Nature's Recipe uses a mixture of grain ingredients in its grain-inclusive recipes. Examples of these include Rice, Barley, and Oatmeal. Grain ingredients are controversial additions to dog food recipes, with many consumers being against their use.
However, they can provide valuable nutrition in the form of carbohydrates, fiber, and select micronutrients. One point for concern is Nature's Recipe's use of "Rice". This is a vague ingredient, and we'd prefer if they stated whether it is White Rice or Brown Rice.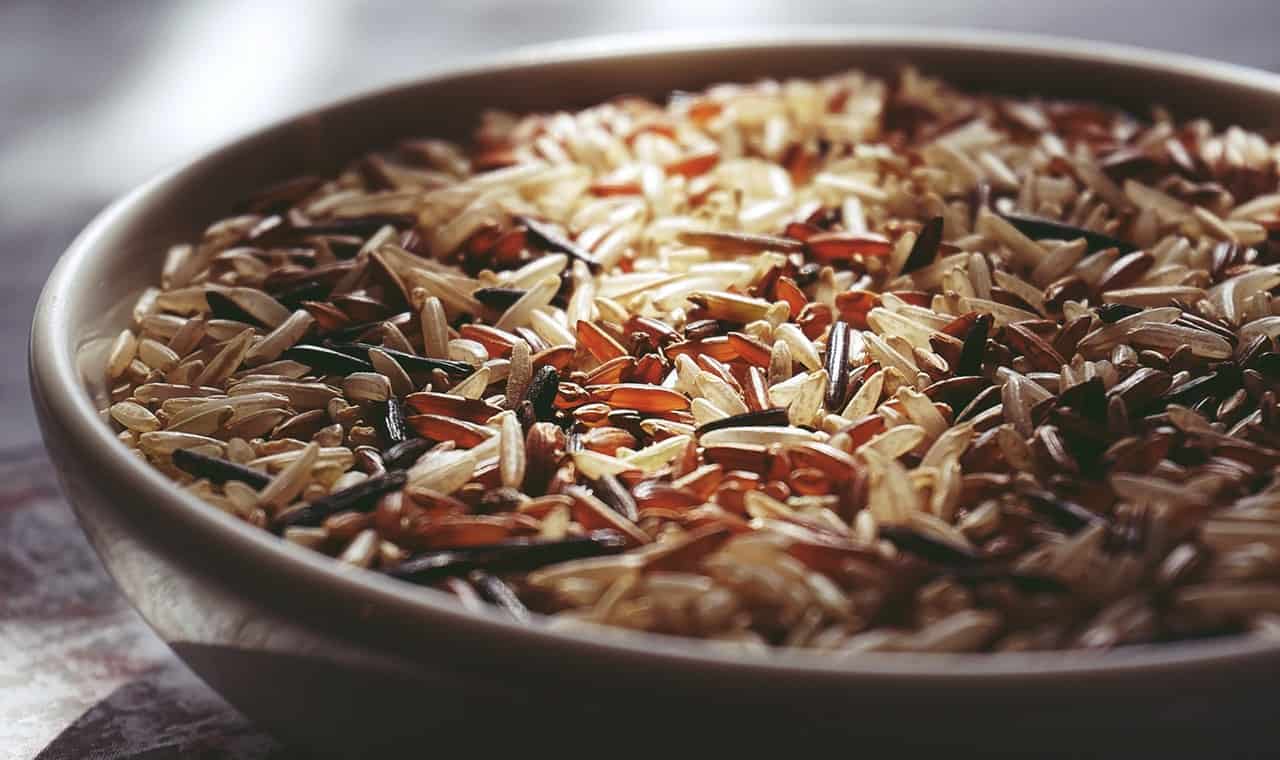 Brewers Rice is also a grain ingredient found in some Nature's Recipe formulas. Sadly, this isn't a positive addition as Brewers Rice is considered by many to be a poor-quality ingredient. It is the remnants of Rice processing and has been described by some as "Floor Sweepings". You can read more about Brewers Rice in Brewers Rice In Dog Food.
Sweet Potatoes are a starch ingredient, and they are commonly used in dog food recipes. They are an incredibly dense source of carbohydrates, which means that their portion size must be controlled.
Nature's Recipe makes use of multiple legume ingredients such as Chickpeas and Peas. These legume ingredients are very popular additions to dog food recipes thanks to the low price point, high availability, and favorable nutrition. However, there are growing concerns between the extensive use of legumes in dog food and Canine Heart Disease, which you can read about here.
Pumpkin is an ingredient that isn't utilized by most pet food brands, but it is one that can offer several benefits. It is an excellent source of dietary fiber which can aid digestion. It can also provide carbohydrates and several vitamins and minerals, which could boost a dog's health and wellbeing.
You can read more about Pumpkin and some of our favorite pumpkin-including recipes in Best Dog Food With Pumpkin.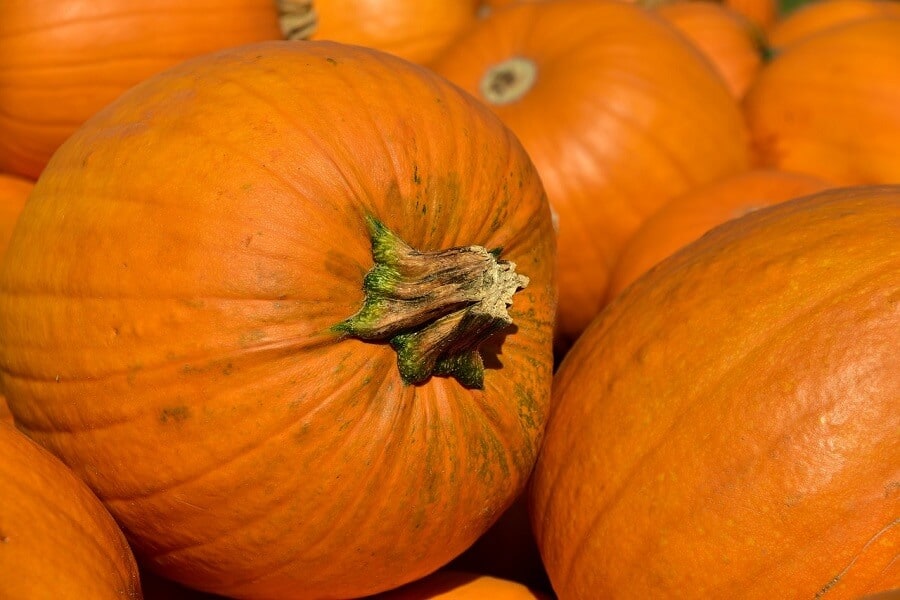 Tomato Pomace is used in dog food as a source of soluble fiber. Soluble fiber can be crucial to some dogs to ensure they have regular digestion and stools. Outside of this fiber content, Tomato Pomace provides very little nutrition. You can learn more about the ingredient in Tomato Pomace as a Pet Food Ingredient?.
Flaxseed is well known to be one of the best plant-based sources of the Omega 3 Fatty Acids. These fatty acids are believed to provide several health benefits, including an improvement in the health of a dog's skin and coat. You can read more about Flaxseed and its benefits in Flaxseed In Dog Food.
Nature's Recipe Animal Testing
At this time, we have no information on what type of animal testing that Nature's Recipe participates in.
We strongly believe that invasive and laboratory-style testing of animals is a cruel and outdated practice and one which we hope will be eliminated.
Nature's Recipe Recalls
Based on our research (FDA, AVMA, DogFoodAdvisor), we believe that Nature's Recipe has been recalled once.
This occurred in October 2012 when the brand issued a voluntary recall for one of their dog treat products. This recall was due to potential salmonella contamination.
While the brand has been recall-free since this instance, the potential risk of Salmonella is concerning and is something that should always be taken seriously.
We encourage all pet owners to be vigilant of any future recalls of Nature's Recipe or any other cat food brand.
Nature's Recipe Featured Articles
At this time, Nature's Recipe has not been featured in any of our articles.
Best of Nature's Recipe
Prime Blends Salmon, Barley & Chicken Recipe Review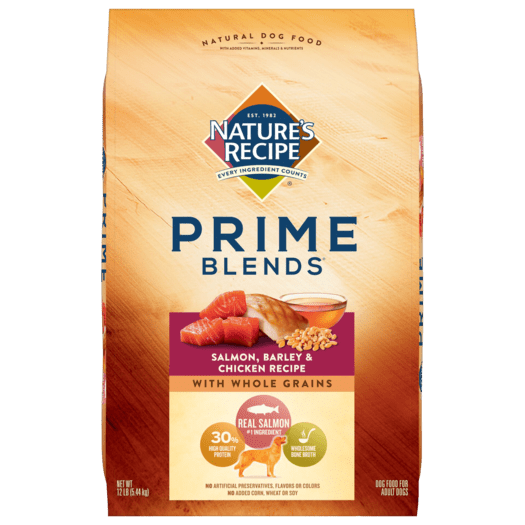 The above recipe from Nature's Recipe is a part of their Prime Blends range, which provides more favorable nutrition than its standard product range. This recipe includes 30% protein, which is extremely high and comparable with more premium brands. The proportion of fat, however, isn't notably high.
The high protein proportion is thanks to a generous portion of Salmon and Chicken Meal, which are both high-quality ingredients. Chicken Meal, in particular, is an extremely dense source of nutrition.
The recipe then uses a mix of Barley, Oatmeal, and Brown Rice to provide carbohydrates and fiber. These whole-grain ingredients are preferred by many to other grains like Wheat and Corn.
Nature's Recipe Full Product Range
Dog Food
Dry Dog Food
Easy To Digest Chicken Meal, Rice, & Barley Recipe
Grain Free Easy To Digest Chicken, Sweet Potato, & Pumpkin Recipe
Grain Free Easy To Digestion Lamb, Sweet Potato, & Pumpkin Recipe
Large Breed Grain Free Easy To Digest Chicken, Sweet Potato, & Pumpkin Recipe
Grain Free Puppy Chicken, Sweet Potato & Pumpkin Recipe
Grain Free Easy to Digest Salmon, Sweet Potato, & Pumpkin Recipe
Small Breed Grain Free Easy To Digest Chicken, Sweet Potato & Pumpkin Recipe
Healthy Skin Vegetarian Recipe
Adult Chicken Meal & Rice Recipe
Prime Blends Grain Free Beef, Lamb And Potato Recipe
Adult Lamb Meal & Rice Recipe
Puppy Lamb Meal & Rice Recipe
Prime Blends Grain Free Chicken, Turkey, and Butternut Squash Recipe
Prime Blends Salmon, Barley & Chicken Recipe
Senior Lamb Meal & Rice Recipe
Prime Blends Beef, Barley & Venison Recipe
Small Bites Chicken Meal & Rice Recipe
Wet Dog Food
Prime Blends Grain Free Chicken And Lamb Recipe In Wholesome Broth
Prime Blends Chicken And Turkey Recipe In Wholesome Broth
Prime Blends Chicken And Tuna Recipe In Wholesome Broth
Prime Blends Grain Free Chicken And Beef Recipe In Wholesome Broth
Grain Free Chicken & Turkey Stew
Grain Free Easy To Digest Chicken & Venison Recipe In Broth
Stew Healthy Skin Vegetarian Recipe Cuts In Gravy
Stew Easy To Digest Chicken, Rice, & Barley Recipe Cuts In Gravy
Easy To Digest Chicken, Rice & Barley Recipe Homestyle Ground
Easy To Digest Lamb, Rice, & Barley Recipe Homestyle Ground
Stew Easy To Digest Lamb, Rice & Barley Recipe Cuts In Gravy
Chicken & Duck Recipe In Broth
Grain Free Chicken & Venison Stew
Grain Free Easy To Digest Chicken Recipe In Broth
Chicken Recipe In Broth
Chicken & Wild Salmon Recipe In Broth
Chicken & Turkey Recipe In Broth