Koha Information
Koha is a premium pet food provider that is currently based in Florida. Koha is, without a doubt, one of the most expensive commercial pet food brands with cans of dog food selling for as high as $6 a can.
The reason for these sky-high prices is the quality and type of ingredients used in their recipes, which we will discuss later.
Koha focuses almost exclusively on wet and canned food, which is highly unusual as the vast majority of dog food sold and consumed is dry dog food, also known as kibble.
Koha's food is produced in multiple facilities that are operated by partners. These facilities include locations in South Dakota, USA, Toronto, Canada, and Thai Union, Thailand.
Some consumers might be concerned about the food that is produced in Thailand; however, Koha insists that strict safety and quality control measures are still maintained. Also, Koha isn't the only premium wet pet food provider to have factories in Asia, as Weruva also does this.
Koha is one of the few brands to not be available from large pet stores or retailers like PetSmart and Chewy. They are sold directly by Koha, along with smaller physical and online retailers. It appears some Koha products can be sourced from Amazon; however, it isn't clear whether these are authorized resellers.
Koha Product Range
Dog Food
Koha has an extensive and varied range of canned and wet dog food. This range includes recipes that are designated as Limited Ingredient recipes.
Koha does not produce traditional dry dog food, also known as kibble.
Also, Koha does not produce any recipes that are specifically designed for puppies. However, some of their recipes are suitable for both puppies and adult dogs, such as their Slow Cooked Stews range.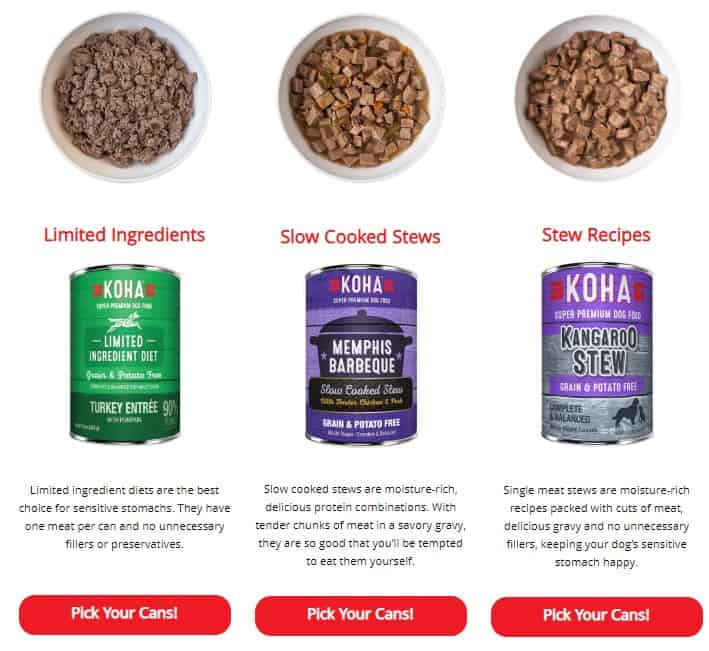 Cat Food
Koha's cat food product range is almost as broad as its dog food range and includes a variety of wet and canned products.
Once again, Koha does not produce traditional dry cat food, which is also known as kibble.
Koha Nutrition
Dog Food
Koha dog food provides excellent nutrition that is high in protein and fat and low in carbohydrates. This excellent nutrition is compounded by the fact that wet or canned dog food tends to contain superior nutrition than dry dog food.
Below is an example of the nutrition provided by a Koha wet dog food recipe. As you can see, the proportions of protein and fat are very significant, and the proportion of carbohydrates is tiny.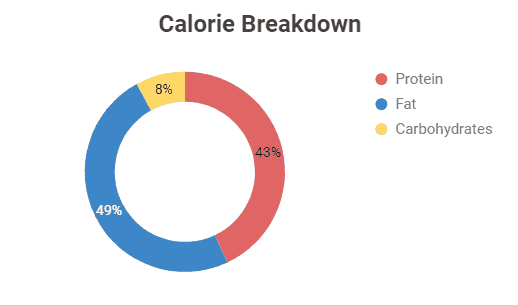 Cat Food
Koha's cat food also provides excellent nutrition with meager proportions of carbohydrates and high proportions of protein and fat. This nutritional profile is in line with a cat's natural diet.
Koha Ingredients
Koha's meat and fish ingredients are sourced from a range of countries, including Canada, The United States, Denmark, France, Australia, New Zealand, The United Kingdom, and Thailand.
While some consumers may prefer that all of the ingredients are sourced from countries such as the United States, Canada, and the United Kingdom, Koha is very transparent with their ingredient sourcing, which keeps them accountable.
High-Quality Meat & Fish Ingredients
Beef
Pork
Duck
Turkey
Chicken
Salmon
Lamb
Venison
Kangaroo
Guinea Fowl
Koha uses an extensive range of meat and fish ingredients. This range includes all of the major staples of the dog food world, such as Chicken, Turkey, Beef, and Salmon. These ingredients are staples as they are relatively inexpensive and can provide excellent nutrition, high in protein, and fat.
However, Koha also uses quite a few of the less common meat ingredients such as Rabbit, Venison, Kangaroo, and Guinea Fowl. These meat ingredients are often described as Novel Meats and are used in recipes for dogs with severe dietary sensitivities and allergies. Learn more about the use of these ingredients in the following articles.
Best Hypoallergenic Dog Foods Guide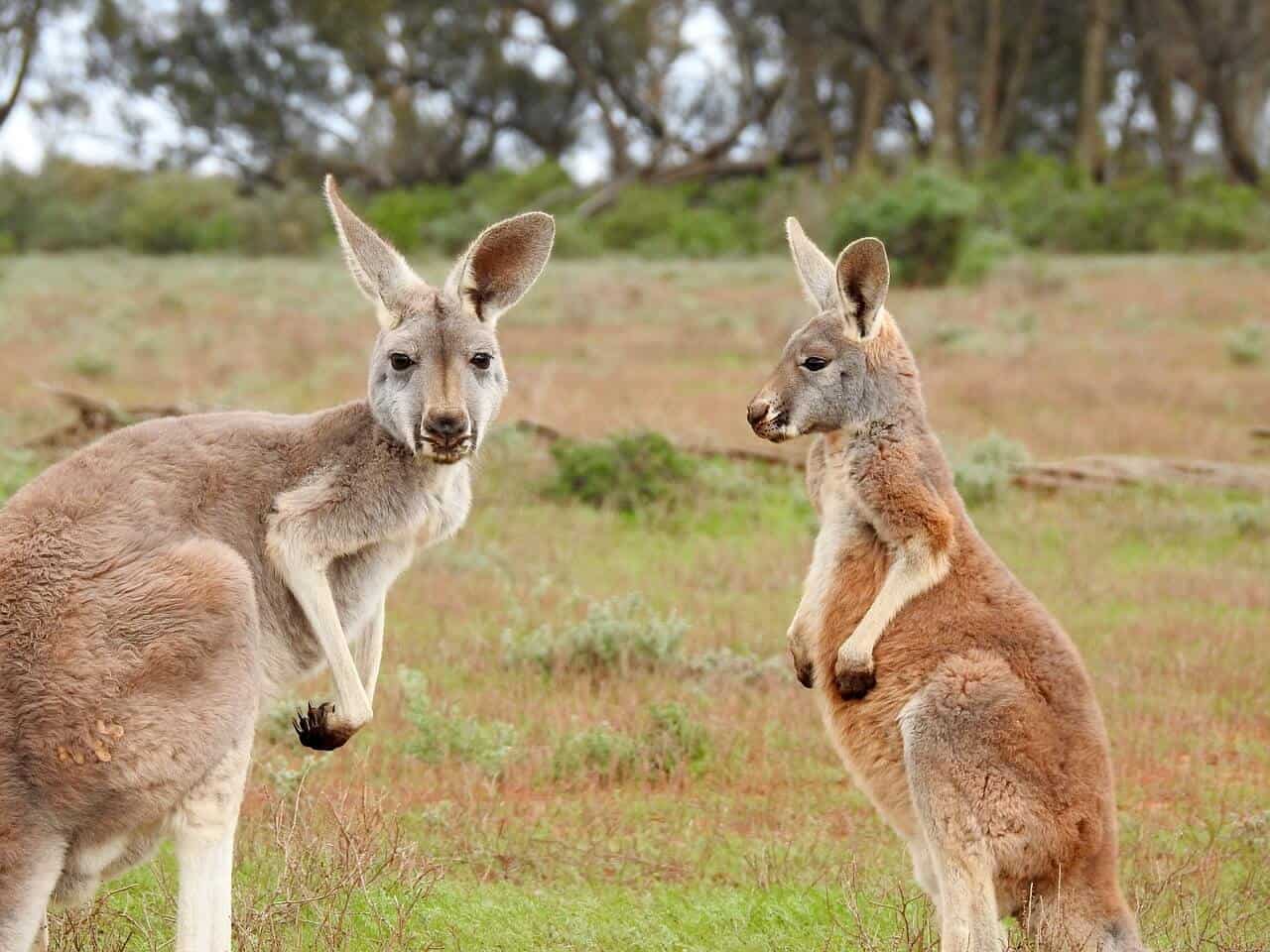 Koha makes limited use of organ meat ingredients in its recipes, including the use of Liver. Organ meat, such as Liver, can provide vitamins and minerals at high levels that traditional meat cuts cannot.
Also, organ meat can often enhance the flavor of dog food to make it more appealing.
Other Notable Ingredients
Koha uses small quantities of some legumes in their recipes, including Green Beans and Lentils. Legumes are protein-rich vegetables and are staple inclusions in almost all dog food.
While there are some concerns about the use of legumes in dog food, the portions used in Koha's recipes are not significant. You can read more about these concerns around a link between canine heart disease and legumes in our articles Best Dog Foods Without Peas & Peas, Pea Protein, Pea Flour, and Pea Fiber in Dog Food.
Koha also uses some less common vegetables in their recipes, such as Carrots and Pumpkin. Both of these vegetables can be beneficial inclusions and can provide a mix of carbohydrates and dietary fiber. Learn more about the use of Pumpkin in dog food as well as some of the best Pumpkin focused recipes in our article Best Dog Food With Pumpkin.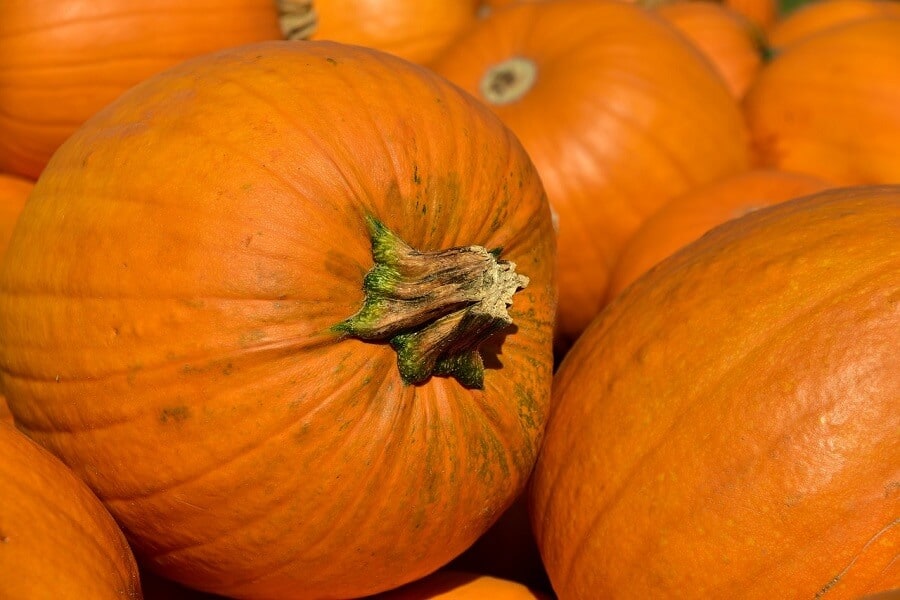 Flaxseed is regularly added to dog food to boost the levels of the Omega 3 Fatty Acids. Flaxseed is probably the best plant-based source of these fatty acids, and the range of health benefits they can provide is the reasoning behind their regular inclusion. You can read more about Flaxseed in our article Flaxseed In Dog Food.
Koha Animal Testing
At this time, we have no information on what type of testing Koha participates in and whether this is invasive or laboratory in nature.
We strongly believe that invasive and laboratory testing of animals is a cruel and outdated practice and one which we hope will see a significant decline or elimination in the coming years.
Koha Expertise
There is growing concern from consumers at a lack of qualified experts employed by pet food producers.
However, Koha mentions on their site that: "All of our R&D Food Technologists/Formulators have a degree in Animal Science or Nutrition. All of our formulas are reviewed by our nutritionist with a Ph.D. in Animal Nutrition."
The information laid out above is a significant positive that Koha is transparent around how it formulates its recipes and that it employers experts with significant education and experience.
Koha Recalls
To the best of our knowledge and research (FDA, AVMA, DogFoodAdvisor), Koha has no history of recalls for its dog or cat food ranges.
This lack of recalls is a positive trait and shows that Koha takes the safety and quality of its manufacturing process seriously. Nevertheless, consumers should be vigilant of any future recalls from Koha or any other brand.
Koha Featured Articles
Best Dog Food With Kangaroo – Koha's Wild Kangaroo Entree features in our article discussing the best dog food recipes that make use of Kangaroo. Koha's recipe is one of the best, if not the best, canned kangaroo recipe available thanks to its high-quality ingredients and top-notch nutrition.
 Best of Koha
Dog Food
Lamb Stew Review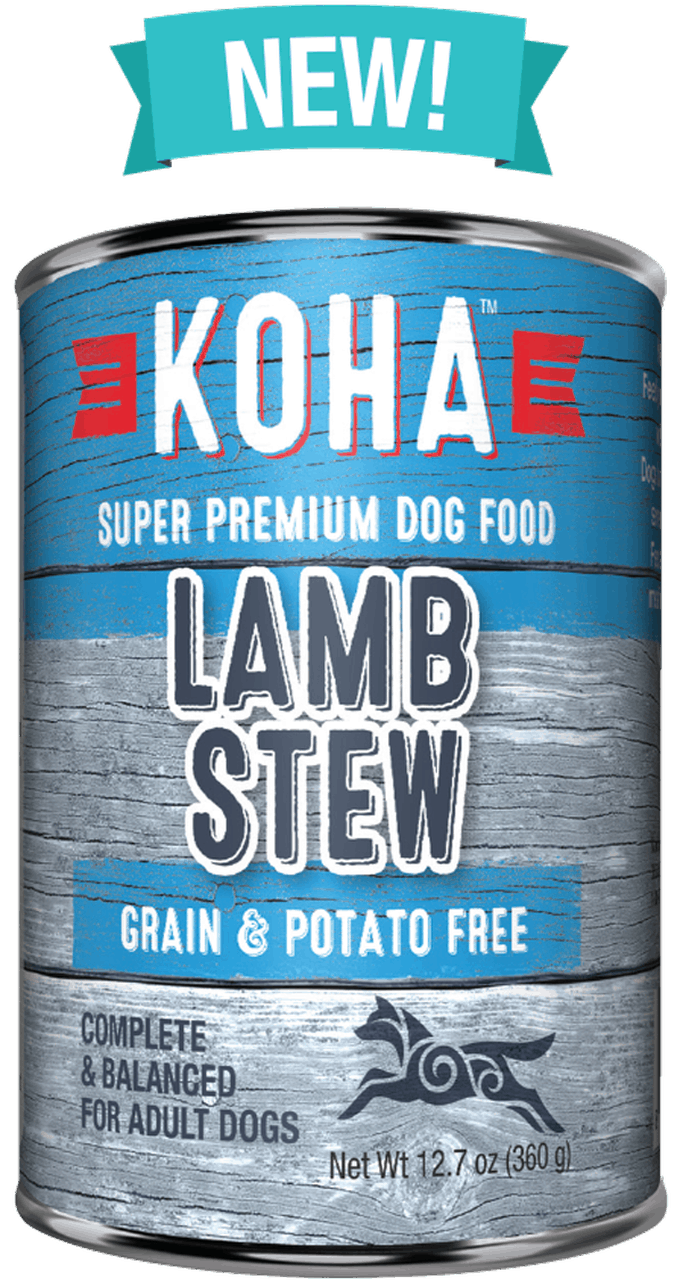 Cat Food
Duck Stew Review
Koha Full Product Range
Dog Food
Canned Dog Food
Beef Entree
Duck Entree
Pork Entree
Turkey Entree
Venison Entree
Salmon Entree
Lamb Entree
Pike Place Platter Slow Cooked Stew
Santa Fe Skillet Slow Cooked Stew
Big Easy Slow Cooked Stew
Greek Island Grill Slow Cooked Stew
Lone Star Brisket Slow Cooked Stew
Memphis Barbeque Slow Cooked
Beef Stew
Lamb Stew
Rabbit Stew
Kangaroo Stew
Turkey Stew
Chicken Stew
Pork Stew
Duck Stew
Guineafowl Stew
Dehydrated Dog Food
Green Mix
Omega Mix
Cat Food
Canned/Wet Cat Food
Rabbit Au Jus
Beef Pate
Turkey Pate
Wild Kangaroo Pate
Chicken Pate
Duck Pate
Guineafowl Pate
LID Shredded Turkey Entree In Gravy
LID Shredded Lamb Entree In Gravy
LID Shredded Beef Entree In Gravy
LID Shredded Duck Entree In Gravy
LID Shredded Chicken Entree In Gravy
Duck Stew
Turkey Stew
Chicken Stew
Tuna & Beef Entree In Gravy
Tuna & Chicken Entree In Gravy
Tuna & Duck Entree In Gravy
Tuna & Lamb Entree In Gravy
Tuna & Pumpkin Entree In Gravy
Tuna & Salmon Entree In Gravy
Tuna & Shrimp Entree In Gravy
Tuna & Turkey Entree In Gravy