Farmina Information
The brand that Farmina originated from was founded in 1965 in Italy by Francesco Russo. In the 1990s, the brand shifted its focus and merged with a UK brand known as Farmina. Since this merger, the brand has produced the pet food recipes that fans will be familiar with.
Farmina recipes are not made in a single country. Instead, they are produced in various countries such as Brazil, Italy, and Serbia.
Farmina recipes are available at thousands of retail pet food stores across the United States and Europe. Farmina is also available from the massive online pet food sellers such as Chewy, Amazon, and Petflow.
Farmina Product Range
Dog Food
Farmina has a truly enormous range of dog food products. This range includes traditional dry dog food (kibble) and wet/canned dog food.
In addition, they also produce recipes for specific health issues, food for different age ranges, such as puppies and senior dogs, and grain-free and grain-inclusive recipes.
Cat Food
Farmina's cat food range isn't as large as its dog food range but is still significant. It also includes a mix of dry cat food and wet/canned cat food.
The cat food range has several speciality recipes, such as those for kittens and those cats with severe health issues.
Farmina Nutrition
Dog Food
Farmina dog food recipes offer an excellent nutritional profile when compared to other similar dog food brands. However, given the huge size of their product range, there are some recipes that offer less satisfactory nutrition.
Below is an example of the nutrition offered by a typical Farmina dog food recipe.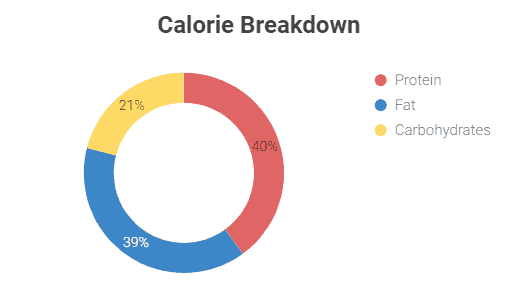 As you can see, the proportion of protein and fat is exceptionally high. This kind of nutrition is suitable for most dogs, and those dogs who are more active will thrive on this more so.
Cat Food
The nutrition offered by Farmina cat food is similar to their dog food range and is significantly above average.
This above-average nutrition consists of extremely high proportions of protein and fat, which aligns with a cat's natural diet. Cat's are obligate carnivores and so do not require a large portion of plant-based food in their diet.
Farmina Ingredients
High-Quality Meat & Fish Ingredients
Chicken
Duck
Lamb
Venison
Herring
Cod
Salmon
Trout
Farmina uses a large range of high-quality meat and fish ingredients in its recipes. This range includes many industry favorites like Chicken and Salmon. These ingredients are industry favorites, as they are relatively inexpensive and can provide excellent nutrition.
However, Farmina also uses some much less common ingredients in its recipes. Examples of these include Venison, Cod, and Trout. Unique ingredients like these are often used in dog food focused on dogs with allergies and sensitivities. Read more about these ingredients and that type of dog food in the below articles.
Best Hypoallergenic Dog Foods Guide
Other Notable Ingredients
Farmina makes extensive use of Eggs in its recipes. Eggs are a fantastic addition to any pet food recipe. This is as they can provide protein, fat, and beneficial micronutrients. In addition, Eggs are extremely digestible when compared to other ingredients, which ensure that the nutrition can be absorbed by a pet's digestive system.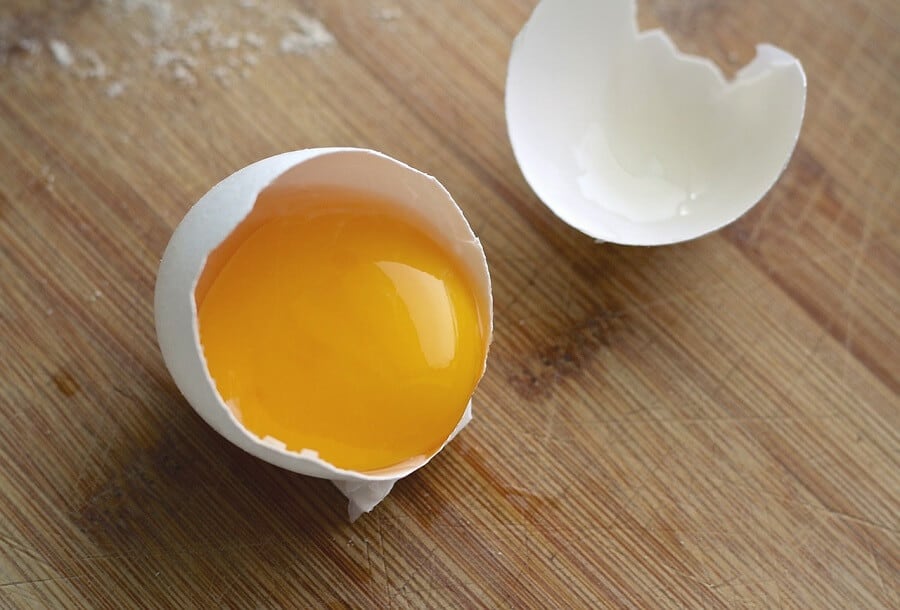 Starch ingredients such as Sweet Potatoes, feature in some Farmina recipes. Starch ingredients are incredibly dense sources of carbohydrates, which means their portion size needs to be tightly controlled. Outside of this carbohydrate content, they can provide some additional nutrition in the form of fiber, vitamins, and minerals.
While most Farmina recipes do not use grain ingredients, they do have a grain-inclusive range that utilizes ingredients like Spelt and Oats. Spelt, in particular, is an unusual addition that isn't commonly seen in dog food. Grain ingredients such as these are preferred by some to others as they are seen as less processed.
Sadly, Farmina makes quite extensive use of some vegetable by-products such as Pea Starch and Pea Fiber. These ingredients can often confuse or mislead consumers when they are reading the ingredient list. You can read more about this subject in our article Peas, Pea Protein, Pea Flour, and Pea Fiber in Dog Food.
Pumpkin features in select Farmina recipes. Pumpkin is best known for aiding the digestion of dogs thanks to its high concentration of dietary fiber. However, Pumpkin can also provide beneficial nutrition in the form of select vitamins and minerals. Read more about Pumpkin in our article Best Dog Food With Pumpkin.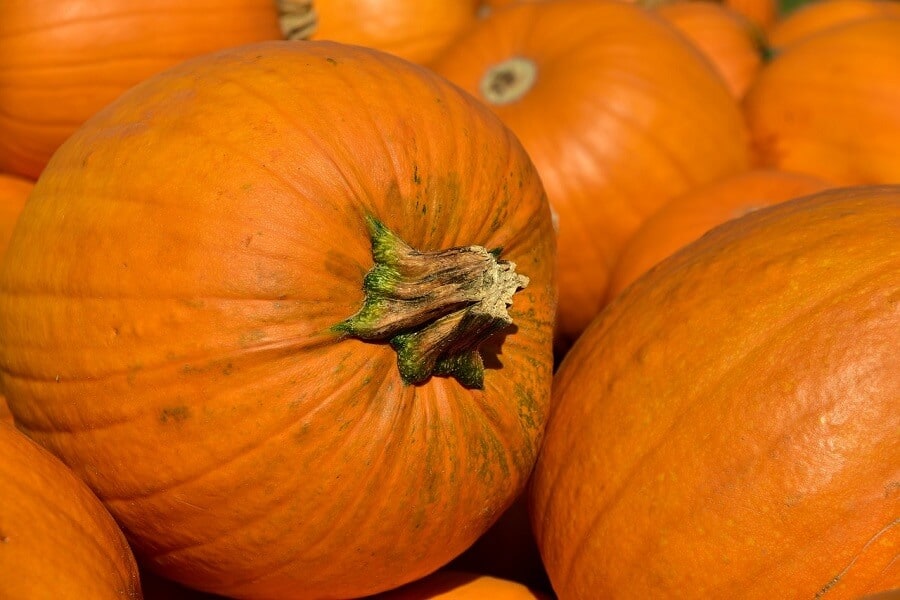 Chicken Fat is a regular addition to many dog food brand's recipes. It is added to improve the flavor and taste of recipes as well as boosting the proportion of animal-fat present. Chicken Fat is chosen thanks to its low cost and its high availability. Learn more in, Chicken Fat In Dog Food.
Alfalfa is utilized by a broad range of pet food brands and is included in dog food for its supposed health benefits. Alfalfa can provide several beneficial vitamins and minerals that could boost the health and wellbeing of some dogs. You can learn more about Alfalfa in Alfalfa In Dog Food.
Farmina Animal Testing
At this time, we have no information on what type of animal testing, if any, that Farmina participates in.
We strongly believe that laboratory and invasive testing of animals is a cruel and outdated practice and one which should be eliminated.
Farmina Recalls
Based on our research (FDA, AVMA, DogFoodAdvisor), Farmina is a recall-free brand.
Despite this, we always suggest that pet owners remain vigilant of any future recalls of Farmina or any other pet food brand.
Farmina Featured Articles
Best Dog Food Without Flaxseed
The 10 Most Expensive Dog Foods
Best Dog Food for Rhodesian Ridgebacks
Best of Farmina
Farmina N&D Cod, Spelt, Oats & Orange Review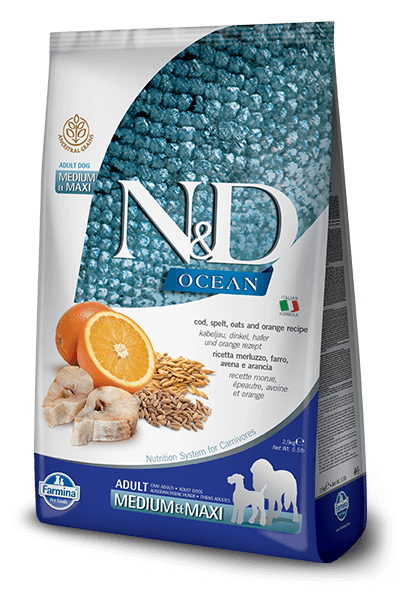 Chicken & Pomegranate Adult Wet Review
Check Price On Chewy
Farmina Full Product Range
Dog Food
Vetlife Range
Gastrointestinal Puppy
Joint
Convalescence
Gastrointestinal
Hepatic
Struvite
Struvite Management
Oxlate
Renal
Cardiac
Obesity
Diabetic
UltraHypo
Hypoallergenic – Fish & Potato
Hypoallergenic – Egg & Rice
Neutered 1-10kg
Neutered +10kg
N&D Quinoa Range
Digestion Lamb
Skin & Coat Herring
Skin & Coat Quail
Skin & Coat Venison
Skin & Coat Duck
Weight Mangement Lamb
Digestion Mini Wet
Skin & Coat Duck Mini Wet
Skin & Coat Herring Mini Wet
Skin & Coat Quail Mini Wet
Skin & Coat Venison Mini Wet
Weight Management Mini Wet
Digestion Wet
Skin & Coat Duck Wet
Skin & Coat Herring Wet
Skin & Coat Quail Wet
Skin & Coat Venison Wet
Weight Management Wet
N&D Prime Range
Chicken & Pomegranate Puppy Mini
Chicken & Pomegranate Puppy Mini & Medium
Chicken & Pomegranate Puppy Maxi
Chicken & Pomegranate Adult Mini
Chicken & Pomegranate Adult Medium
Boar & Apple Adult Mini
Boar & Apple Adult Medium
Lamb & Blueberry Adult Mini
Lamb & Blueberry Adult Medium
Chicken & Pomegranate Puppy Mini Wet
Chicken & Pomegranate Adult Mini Wet
Boar & Apple Adult Mini Wet
Lamb & Blueberry Adult Mini Wet
Chicken & Pomegranate Puppy Wet
Chicken & Pomegranate Adult Wet
Boar & Apple Adult Wet
Lamb & Blueberry Adult Wet
N&D Ocean Range
Herring & Orange Adult Mini
Herring & Orange Adult Medium & Maxi
Cod, Pumpkin & Orange Adult Mini
Cod, Pumpkin & Orange Adult Medium & Maxi
Cod, Spelt, Oats & Orange Adult Mini
Cod, Spelt, Oats & Orange Adult Medium & Maxi
Cod & Pumpkin Puppy Mini Wet
Cod & Pumpkin Adult Mini Wet
Herring & Shrimp Adult Mini Wet
Salmon & Cod Adult Mini Wet
Sea Bass & Squid Adult Mini Wet
Trout & Salmon Adult Mini Wet
Cod & Pumpkin Puppy Wet
Cod & Pumpkin Wet
Herring & Shrimp Wet
Salmon & Cod Wet
Sea Bass & Squid Wet
Trout & Salmon Wet
N&D Pumpkin Range
Lamb & Blueberry Puppy Mini
Lamb & Blueberry Puppy Medium & Maxi
Chicken and Pomegranate Adult Mini
Chicken And Pomegranate Adult Medium & Maxi
Lamb & Blueberry Adult Mini
Lamb & Blueberry Adult Medium & Maxi
Boar And Apple Adult Mini
Boar And Apple Adult Medium & Maxi
Lamb, Pumpkin & Blueberry Starter Mini Wet
Lamb, Pumpkin & Blueberry Puppy Mini Wet
Lamb, Pumpkin & Blueberry Adult Mini Wet
Chicken, Pumpkin & Pomegranate Adult Mini Wet
Boar, Pumpkin & Apple Adult Mini Wet
Duck & Pumpkin Adult Mini Wet
Quail & Pumpkin Adult Mini Wet
Venison & Pumpkin Adult Mini Wet
Lamb, Pumpkin & Blueberry Starter Wet
Lamb, Pumpkin & Blueberry Puppy Wet
Lamb, Pumpkin & Blueberry Adult Wet
Chicken, Pumpkin & Pomegranate Adult Wet
Boar, Pumpkin & Apple Adult Wet
Duck & Pumpkin Adult Wet
Quail & Pumpkin Adult Wet
Venison & Pumpkin Adult Wet
N&D Ancestral Grain Range
Chicken & Pomegranate Puppy Mini
Lamb & Blueberry Puppy Mini
Chicken & Pomegranate Puppy Medium & Maxi
Lamb & Blueberry Puppy Medium & Maxi
Chicken & Pomegranate Adult Mini
Chicken & Pomegranate Adult Medium & Maxi
Chicken & Pomegranate Light Mini
Chicken & Pomegranate Light Medium & Maxi
Chicken & Pomegranate Senior Mini
Chicken & Pomegranate Senior Mini & Medium
Chicken & Pomegranate Senior Medium & Maxi
Lamb & Blueberry Adult Mini
Lamb & Blueberry Adult Medium & Maxi
Cat Food
VetLife Range
Gastrointestinal Feline
Hepatic Feline
Struvite Feline
Struvite Management Feline
Renal Feline
Cardiac Feline
Obesity Feline
Diabetic Feline
UltraHypo Feline
Neutered Male Feline
Neutered Female Feline
Hairball Feline
N&D Quinoa Range
Digestion Wet Food
Skin & Coat Duck Wet Food
Skin & Coat Herring Wet Food
Skin & Coat Quail Wet Food
Skin & Coat Venison Wet Food
Urinary Wet Food
Weight Management Wet Food
Digestion
Skin & Coat Herring
Skin & Coat Quail
Urinary Duck
Weight Management Lamb
N&D Prime Range
Chicken & Pomegranate Kitten Wet Food
Boar And Apple Wet Food
Chicken And Pomegranate Wet Food
Lamb And Blueberry Wet Food
Chicken & Pomegranate Kitten
Chicken & Pomegranate Adult
Chicken & Pomegranate Neutered
Boar & Apple Adult
Lamb & Blueberry Adult
N&D Ocean Range
Cod, Shrimp & Pumpkin Kitten Wet Food
Cod, Shrimp & Pumpkin Adult Wet food
Salmon, Cod & Shrimp Adult Wet Food
Sea Bass Sardine & Shrimp Adult Wet Food
Sea Bass, Squid & Shrimp Adult Wet Food
Tuna & Shrimp Adult Wet Food
Tuna, Cod & Shrimp Adult Wet food
Trout, Salmon & Shrimp Adult Wet Food
Herring & Orange Adult
Herring, Pumpkin & Orange Adult
Cod, Spelt, Oats & Orange Adult
N&D Pumpkin Range
Boar, Pumpkin & Apple Wet Food
Chicken, Pumpkin & Pomegranate Wet Food
Duck & Pumpkin Wet Food
Lamb, Pumpkin & Blueberry Wet Food
Quail & Pumpkin Wet Food
Venison & Pumpkin Wet Food
Quail & Pomegranate Adult
Venison & Apple Adult
Duck & Cantaloupe Adult
Quail & Pomegranate Neutered
N&D Ancestral Grain Range
Chicken & Pomegranate Adult
Lamb & Blueberry Adult
Chicken & Pomegranate Neutered