Ivory Coat Information
Ivory Coat is an Australian pet food brand that gained popularity thanks to the superior nutrition it provided when compared to other Australian pet food brands.
The brand was formerly privately owned, but it was purchased by the massive pet food conglomerate known as The Real Pet Food Co.
All of Ivory Coat's recipes are produced in Australia, although Ivory Coat does not specify precisely where their manufacturing facility is located. The brand also uses Australian sourced meat and fish ingredients in its recipes.
Ivory Coat is available for purchase from thousands of local pet food stores across Australia. They are also available for purchase from some of the larger online pet food retailers based in Australia. Examples include PetCircle, MyPetWarehouse, PetBarn, and PetStock.
Ivory Coat Product Range
Dog Food
Ivory Coat has a relatively broad range of dog food recipes. These recipes are a mix of traditional dry dog food, wet/canned dog food, and chilled dog food.
The dry food range is the largest and includes specialist recipes such as those for puppies and large breed puppies, as well as utilizing an extensive range of meat and fish ingredients.
Chilled dog food is a rarity and isn't produced by most brands, mainly due to its high cost and storage requirements. However, it is very appealing to dogs, with many going crazy for it.

Cat Food
Ivory Coat's cat food range is quite small, especially when compared to their dog food range. It consists of three dry food recipes, all of which are quite similar.
Ivory Coat Nutrition
Dog Food
The nutrition provided by Ivory Coat dog food recipes varies from above-average to significantly above average. This nutritional profile includes up to significantly above-average proportions of protein and fat and modest proportions of carbohydrates.
This nutritional profile is ideal for the majority of dogs, regardless of activity level. However, dogs that are highly active will excel on Ivory Coat dog food when compared to most other dog food recipes.
Below is an example of the nutrition provided by an Ivory Coat dry dog food recipe.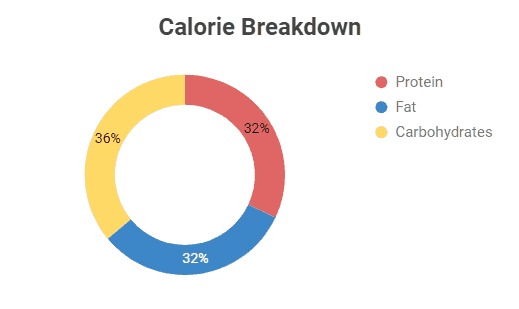 Cat Food
The nutrition provided by Ivory Coat cat food is also above-average and includes significant portions of protein and fat.
While cats do not require any carbohydrates or plant-matter in their diet, the portion used in Ivory Coat is relatively small, especially when compared to their competitors.
Ivory Coat Ingredients
High-Quality Meat & Fish Ingredients
Turkey
Chicken
Lamb
Duck
Kangaroo
Salmon
Sardine
Ivory Coat has a somewhat broad range of meat and fish ingredients in its formulas. This range includes most of the common meat and fish ingredients such as Chicken, Tukey, and Salmon
However, given that Ivory Coat is an Australian brand, it has made the easy decision to create some recipes with Kangaroo meat. Kangaroo is often used in "Novel Meat" recipes for dogs with allergies and sensitivities.
Learn more about this concept in our articles Best Hypoallergenic Dog Foods Guide & Best Dog Food With Kangaroo.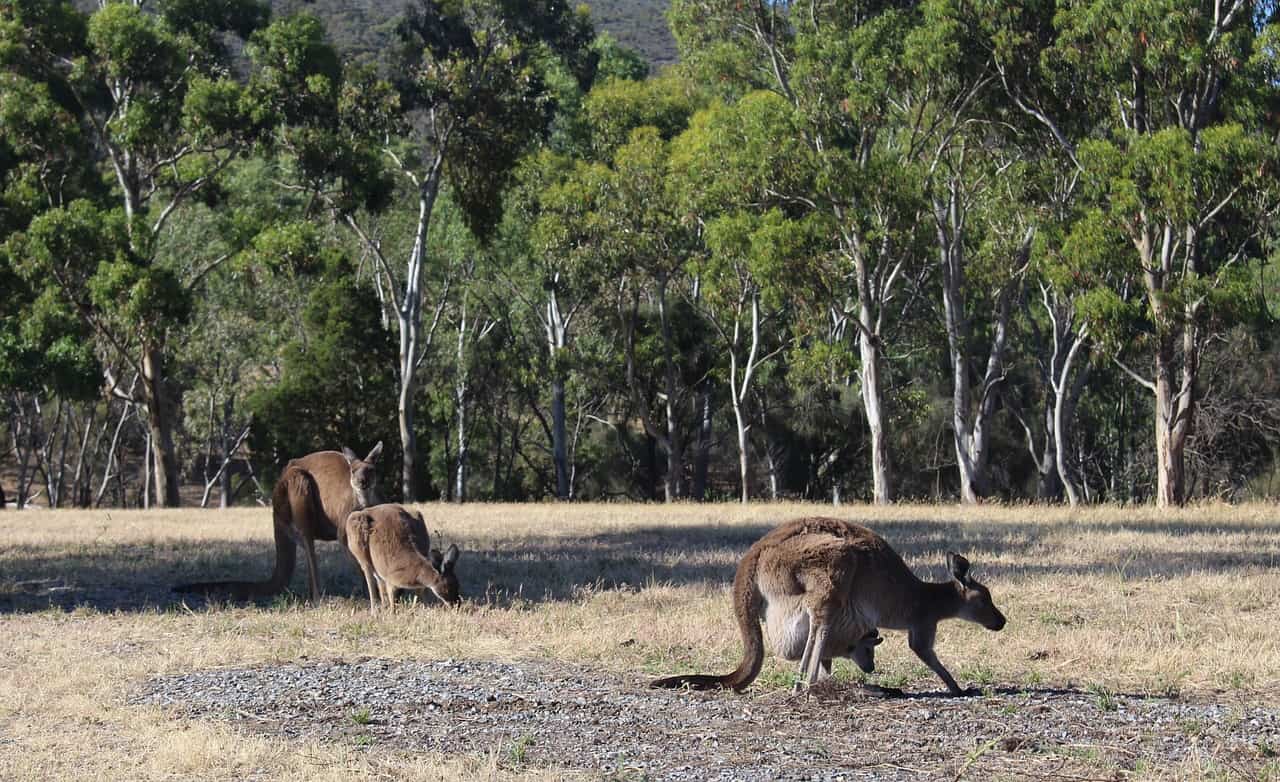 Other Notable Ingredients
Ivory Coat makes use of select grain ingredients such as Brown Rice and Oats. Grains are a controversial addition to dog food, with many consumers being against their use. Despite this, high-quality grains such as Brown Rice and Oats can provide satisfactory nutrition and are preferred to other grains like Wheat and Corn.
Lentils and Peas are both legume ingredients, and they are found in Ivory Coat's grain-free and grain-inclusive recipes. Legumes are incredibly prevalent in dog food as they are affordable, easy to source, and can provide favorable nutrition. However, there are links between high legume use and Canine Heart Disease. You can read more about this in our article Best Dog Foods Without Peas.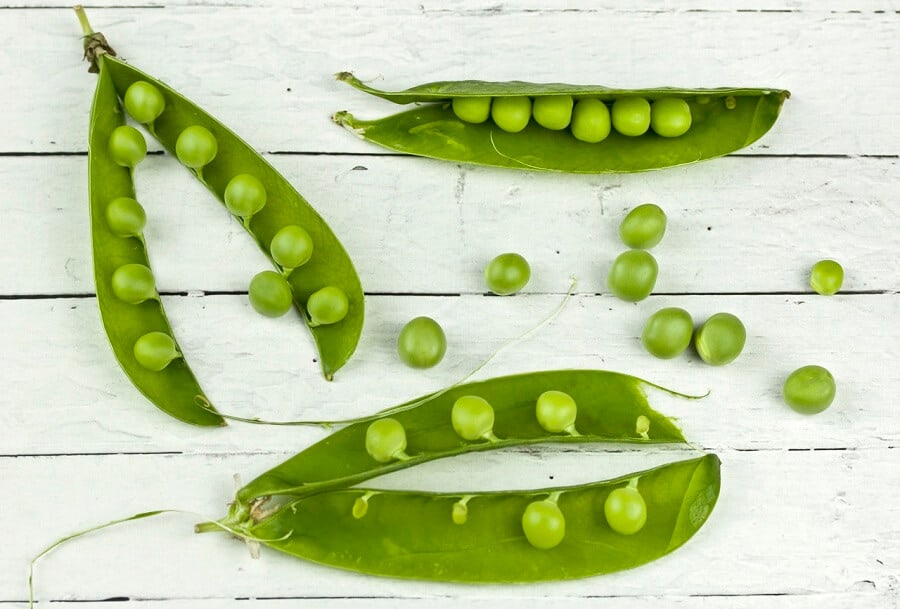 Ivory Coat makes use of all three of the popular starch ingredients found in dog food. These starch ingredients include Potatoes, Sweet Potatoes, and Tapioca. They are incredibly dense sources of carbohydrates, which means their portion size needs to be carefully monitored. Thankfully the portion size of these ingredients in Ivory Coat recipes is modest and not for concern.
Tomato Pomace is added to dog food as it is an excellent source of soluble fiber. Soluble fiber can be important for dogs to help regulate their digestion and keep their stools consistent. Beyond its fiber content, the ingredient provides very little nutrition. Read more about Tomato Pomace in Tomato Pomace as a Pet Food Ingredient?.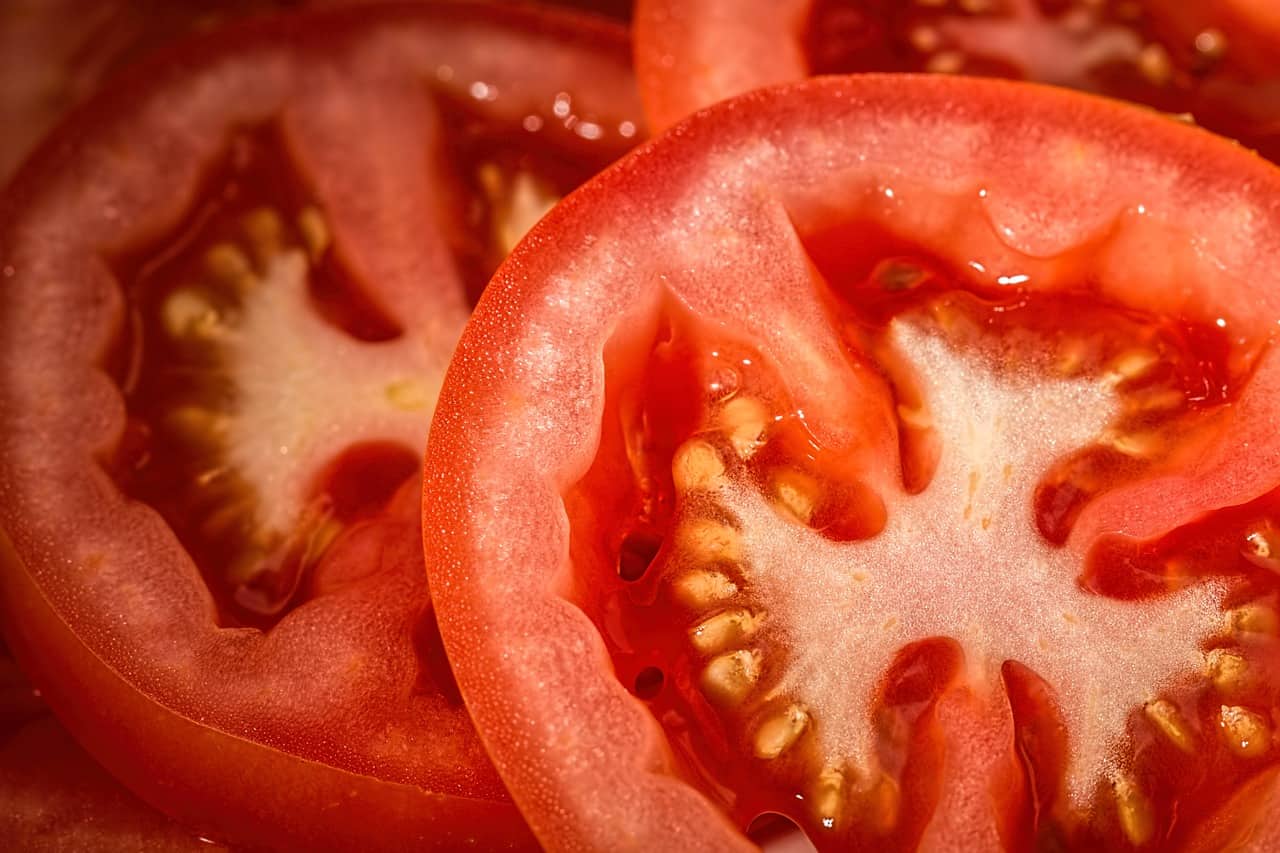 Chicken Fat is regularly included in dog food recipes to boost the level of animal fat present and to enhance a recipe's flavor and taste. Chicken Fat is chosen over other animal fats as it is abundant and affordable. Learn more about Chicken Fat in our article, Chicken Fat In Dog Food.
Beet Pulp is similar to Tomato Pomace and is included in dog food as a source of soluble fiber. Many people expect Beet Pulp to include sugar, but it is, in fact, the remnants of the product after the sugar has been removed. Read more about Beet Pulp and its uses in Dried Beet Pulp In Dog Food.
Flaxseed is probably the best plant-based source of the Omega 3 Fatty Acids, which is why it is so often found in dog food. The Omega 3 Fatty Acids are believed to provide several health benefits, including healthier skin and coat, and a reduction in the risk from certain diseases. Learn more about Flaxseed in Flaxseed In Dog Food.
Canola Oil is a vegetable oil that is found in many foods for human consumption. But it is also sometimes found in dog food. It is used to boost the levels of fat found in the recipe. Learn more about Canola Oil in Canola Oil In Dog Food.
Ivory Coat Animal Testing
At this time, we have no information on what type of animal testing, if any, Ivory Coat participates in.
We strongly believe that invasive or laboratory-style testing of animals is a cruel and outdated practice and one which we hope will see a significant decline.
Ivory Coat Recalls
Based on our research (FDA, AVMA, DogFoodAdvisor), we have no information that leads us to believe that any Ivory Coat products have ever undergone a recall.
Despite this, we encourage pet owners to be careful of any future recalls of Ivory Coat or any other pet food brand.
Ivory Coat Featured Articles
Best Dog Food In Australia – Ivory Coat deservedly features in our in-depth look at Australian dog food. Consumers often struggle to find reliable reviews and recommendations of pet food in Australia but our article makes things simple.
Best of Ivory Coat
Lamb & Sardine Review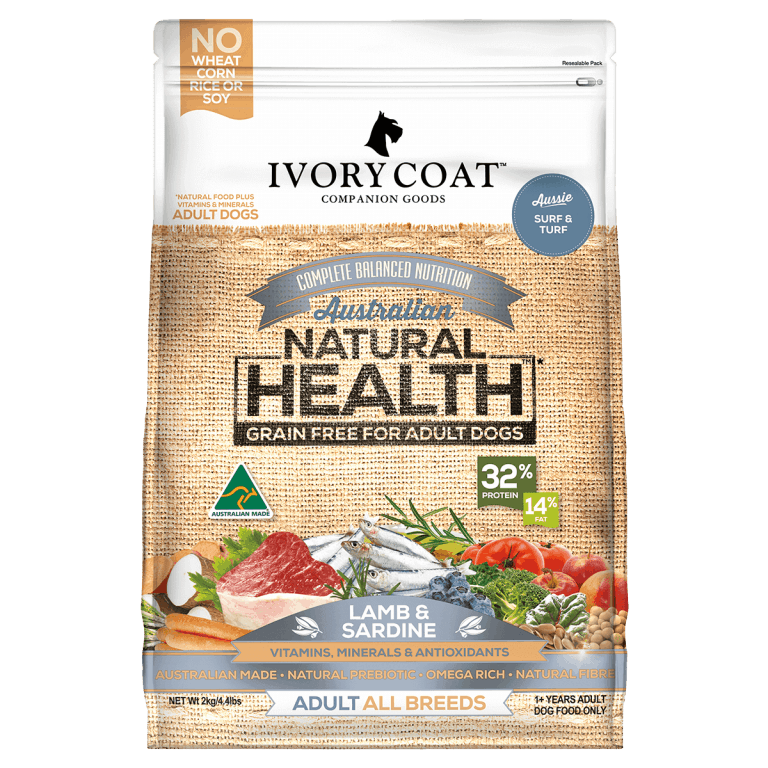 While the above Lamb and Sardine recipe may not offer the highest proportions of protein or fat out of Ivory Coat's range, its nutritional profile is still extremely satisfactory and suitable for the majority of dogs.
This excellent nutritional value is thanks to a large portion of Lamb Meal, which is the recipe's first listed ingredient. This Lamb Meal is joined by a smaller portion of Sardine Meal and Dried Lamb. All three of these ingredients are high-quality and sourced from Australia.
The recipe also makes use of a portion of Peas, Sweet Potatoes, and Tapioca. These plant-based ingredients contribute to a satisfactory proportion of carbohydrates and fiber.
Beef & Brown Rice Review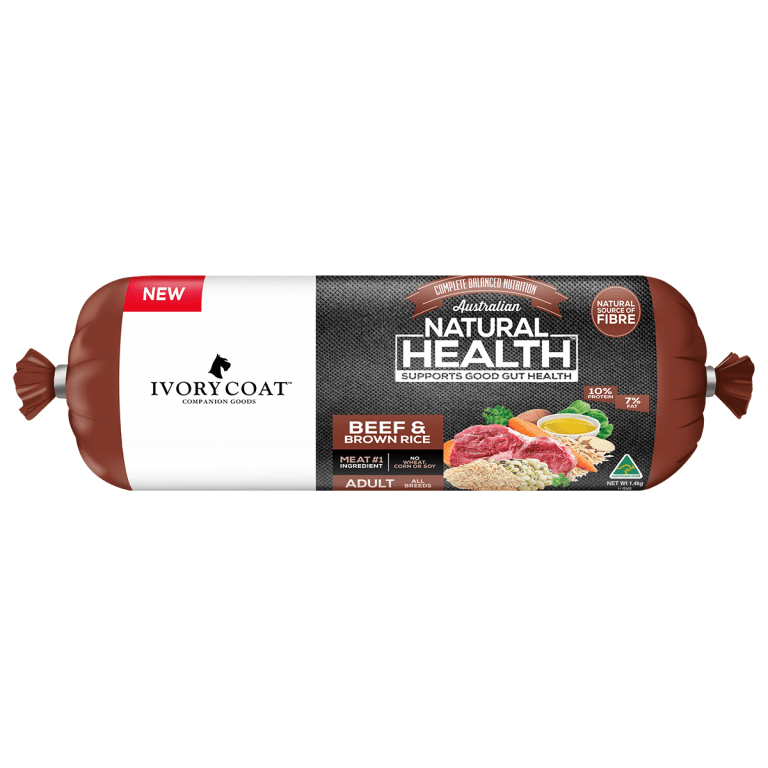 As we mentioned earlier, Chilled Dog Food is a rarity and something that many dogs may never have experienced before. While it is similar to wet/canned food, it often has a unique texture and consistency. The above Beef & Brown Rice recipe would be an excellent choice to expose your dog to the wonders of Chilled Dog Food.
The recipe uses a mix of Beef, Chicken, and Pork, which provide protein and fat. The recipe then uses a mix of plant-based ingredients such as Peas, Sweet Potato, Carrot, and Spinach along with Brown Rice to balance out the formula and provide carbohydrates and fiber.
Lamb & Kangaroo Stew Review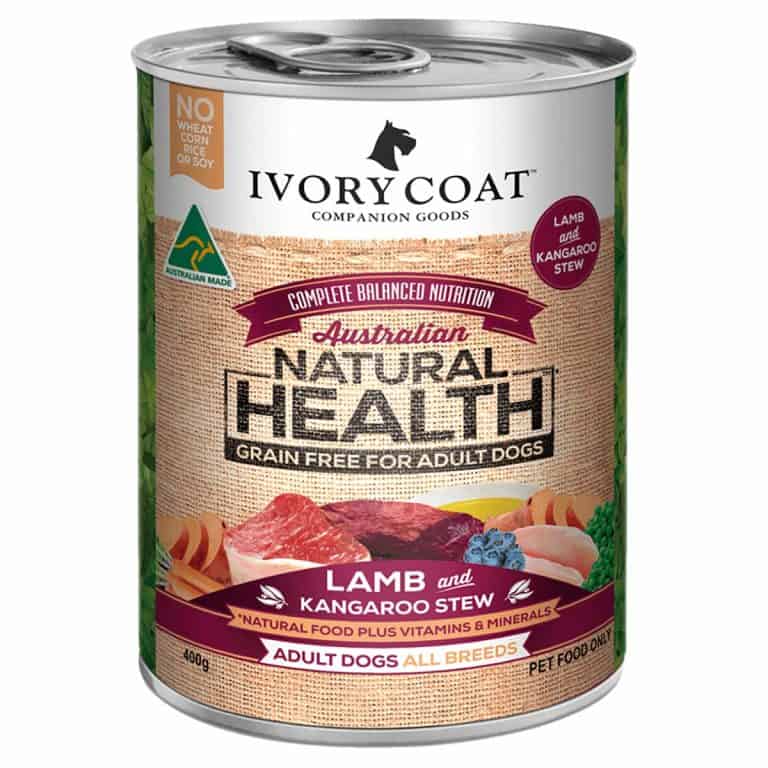 While Chilled Dog Foood may be an adventure for some, others may want to stick with their tried and tested food types. Ivory Coat produces a reliable line of wet/canned dog food to choose from.
Ivory Coat wouldn't be an Australian pet food producer without some Kangaroo based recipes. The above recipe uses a mix of Lamb and Kangaroo as its meat-based ingredients. Kangaroo provides a different balance of nutrition to many other meat ingredients, but it is still included a high-quality addition.
You can read about this in our article Best Dog Food With Kangaroo.
The recipe then uses a mix of Pea ingredients and Sweet Potatoes to round out the recipe and provide carbohydrates.
Ivory Coat Full Product Range
Dry Dog Food
Lamb & Brown Rice (Puppy)
Turkey & Brown Rice (Large Breed Puppy)
Chicken & Brown Rice
Lamb & Brown Rice
Turkey & Brown Rice (Large Breed)
Salmon & Brown Rice (Mature)
Chicken (Puppy)
Lamb With Coconut Oil (Large Breed Puppy)
Chicken With Coconut Oil
Lamb & Kangaroo
Lamb & Sardine
Ocean Fish & Salmon
Turkey & Duck
Turkey Reduced Fat
Chilled Dog Food
Chicken & Brown Rice (Puppy)
Beef & Brown Rice
Chicken & Brown Rice
Lamb & Brown Rice
Wet/Canned Dog Food
Chicken Stew With Coconut Oil
Lamb & Kangaroo Stew
Lamb & Sardine Stew
Dry Cat Food
Chicken With Coconut Oil (Kitten)
Chicken & Kangaroo With Coconut Oil
Ocean Fish & Salmon With Coconut Oil