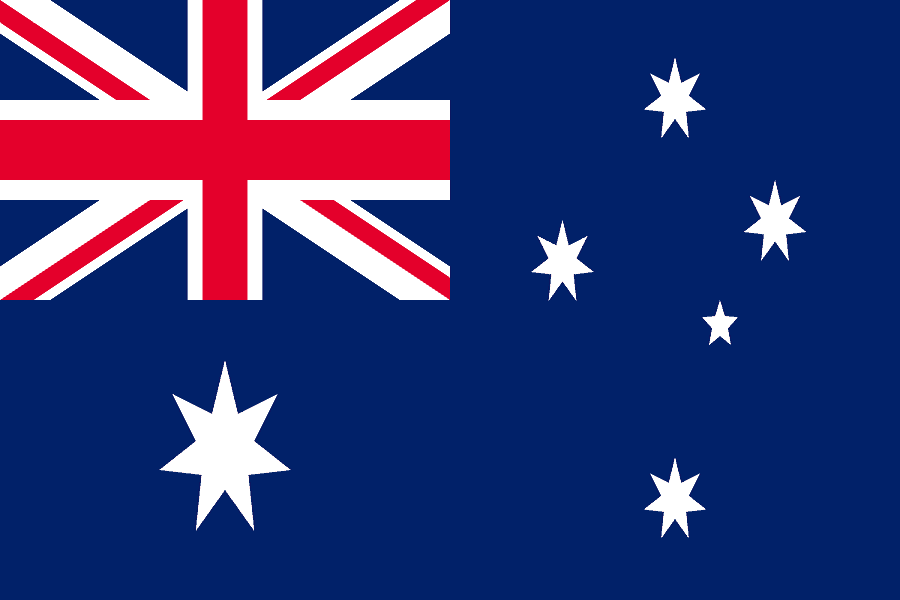 Looking for information on Australian dog food brands, but all your searches are returning products from the United States or North America?
Well look no further, we've analyzed and reviewed a vast swathe of dog food products that are available or produced in Australia and chosen out some of the best.
Australian Dog Food Vs. The Rest Of The World
While Australian dog food isn't quite as close to US dog food as countries like Canada, many of the large US brands are available and popular in Australia.
This is due to strong trade and business relations between the two countries. However, despite this close bond, the variety and range of products available in Australia aren't as large as in the United States.
The quality of dog food in Australia is very similar to the United States and a significant improvement from most other countries. Also, many dog food brands sold in Australia are from New Zealand, where quality is often even higher.
How We Chose The Best Dog Food
Dog Food quality is a complicated discussion, but we try to stay consistent with our choices. Factor such as ingredient quality, nutritional ratios (Protein, Fat, Carbohydrates, Omega Fatty Acids), Recall History, Animal Testing, Price, and Country of Origin all play a part.
We recommend you check out our Dog Food Guide for more information on the dog food topic overall.
Best Dog Food In Australia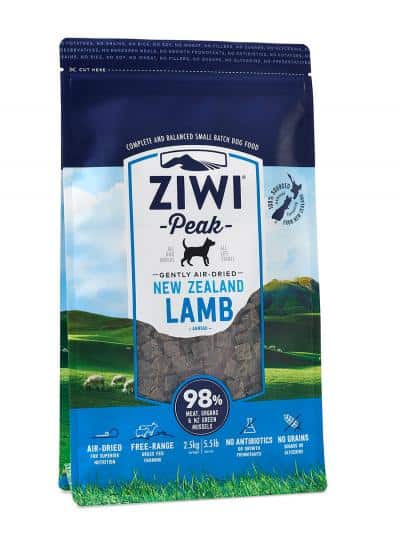 Ziwi Peak is a pet food brand from Australia's closest friend: New Zeland. They produce a fantastic quality air-dried dog food range and are one of the leaders in this niche market. Given that the brand is based in New Zealand, so it will come as no surprise that Lamb features prominently. However, they do have some non-Lamb recipes, including a recently launched Chicken recipe.
The most notable advantage of air-dried dog food is that it consists entirely of meat and has no significant plant-based content like vegetables or grains. By eliminating these plant-based ingredients, you can reduce the risk of your dog experiencing allergies or sensitivities to plant-based material.
The other core advantage of air-dried dog food is that it can provide excellent nutrition. Thanks to a lack of plant-based material, the proportion of protein and fat is immense and more than sufficient for dogs of all activity levels.
The unfortunate disadvantage of Air Dried Dog Food is that it is costly and, therefore, might not a realistic solution to the majority of dog owners. However, if you are determined to make air-dried food viable, you could consider feeding your dog a mixture of Air Dried Dog Food and fresh ingredients.
This approach could be a lot more realistic in cost. Ingredients such as fresh fruit and vegetables are ideal to combine with a diet of air-dried dog food.
Ivory Coat Lamb & Sardine Review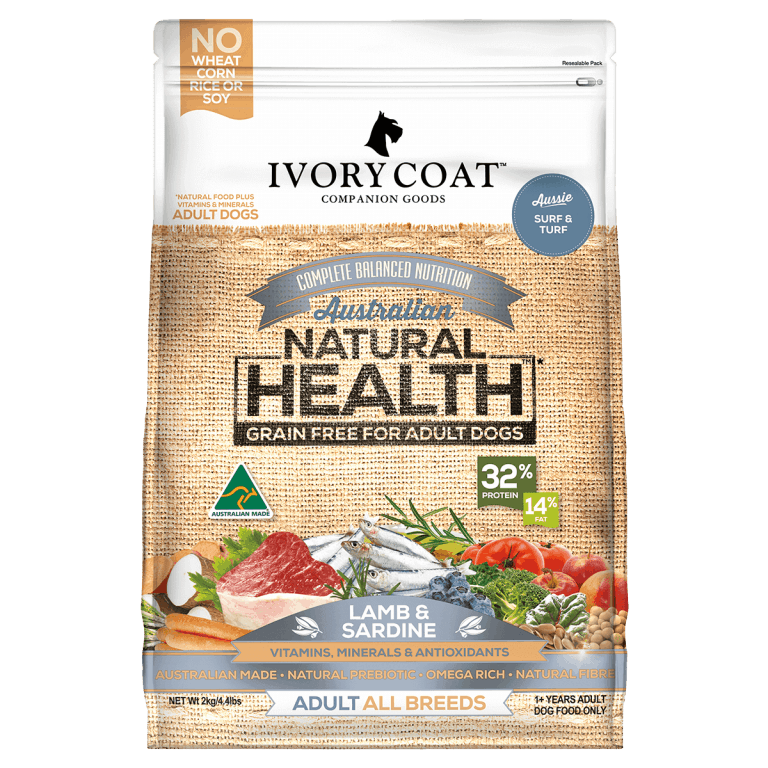 Ivory Coat is a local Australian brand that has seen a surge in popularity thanks to its excellent nutrition. The brand used to Australian owned but was recently purchased by a New Zeland conglomerate.
While Lamb and Sardines is an unusual combination of ingredients, it provides a very satisfactory proportion of protein and fat, which will be suited to the majority of dogs.
The recipe uses quite an extensive range of plant-based ingredients, including Peas, Sweet Potatoes, Tapioca, Flaxseed, and Tomato Pomace.
Tapioca is an ingredient that many western consumers are not familiar with, but it is a starch and best compared to Potatoes or Sweet Potatoes.
Tomato Pomace is used in dog food to add soluble fiber. This soluble fiber can be essential to maintain regular digestion and stools. You can read more about Tomato Pomace in our article, Tomato Pomace, as a Pet Food Ingredient?.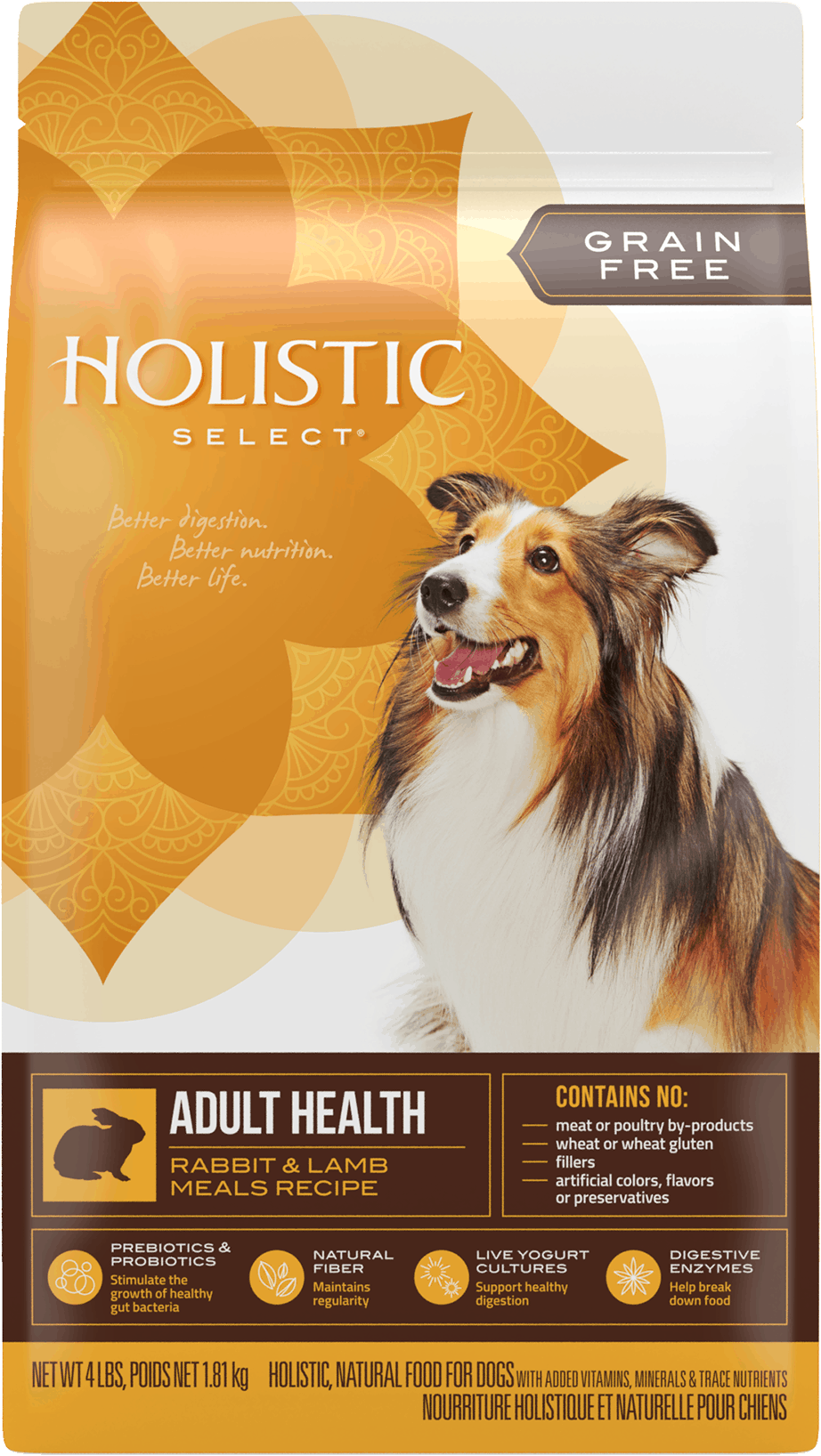 Holistic Select used to be part of the Eagle Pack brand, but it is now it's a stand-alone brand. The WellPet group of pet food brands owns Holistic Select, and they also own other well-known brands such as Wellness and Old Mother Hubbard.
We've chosen a unique recipe from Holistic Select to highlight. It makes extensive use of Rabbit as its primary meat ingredient, which is uncommon. Rabbit meat tends to contain a lower ratio of fat when compared to other meat ingredients.
With less than 30% of its calories being derived from fat while still maintaining an impressively high protein proportion, it is a very viable formula for dogs who need a low-fat diet. Examples of dogs who could need a low-fat diet are older dogs who are not as active as they were in their youth or those dogs who are overweight and are attempting weight loss.
The formula uses a range of legumes and pumpkin to provide its carbohydrate content and is free of any grains or by-products. These vegetables also offer an ample portion of fiber to aid digestion.
Lastly, the formula has a very satisfactory proportion of the Omega 3 Fatty Acids, one of the highest of any dog food formulas without fish ingredients, which is a notable positive.
The low levels of fat and high levels of the Omega 3 Fatty Acids could make this formula very appealing to senior dogs. Find out more about Senior dog nutrition in our Best Senior Dog Food article.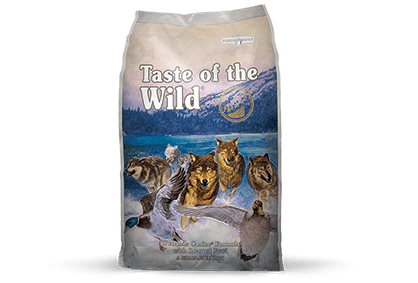 Taste of the Wild is a very popular dog food brand in the United States, but their recipes are also available in Australia from select retailers.
While most of the dry food recipes from Taste of the Wild provide very similar nutrition, the Wetlands Formula edges out the rest due to its superior protein and fat proportions. The nutrition provided by this formula is ideal for the majority of dogs, including those who are more active.
This satisfactory proportion of protein and fat is drawn from the broad range of poultry ingredients present in the formula. Examples of these ingredients include Duck, Chicken, and Turkey. Chicken and Turkey are staples of dog food, and for a good reason, they are cost-effective sources of these vital nutrients.
The formula also includes a mix of legumes, such as Peas and Sweet Potatoes. These sum to a satisfactory proportion of carbohydrates, which is not overly excessive. These ingredients also offer a modest amount of dietary fiber to aid digestion.
K9 Natural Lamb Feast Review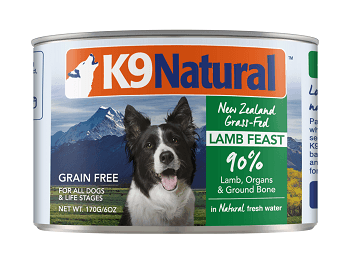 K9 Natural is another New Zealand based brand and could be easily compared or equated to Ziwi Peak. K9 Natural uses very high-quality ingredients that are sourced from New Zealand and are suitable for human consumption.
They also use an in-house animal nutritionist to ensure that dogs' nutritional needs are met by their recipes. With these incredibly high standards, you can expect their recipes to come at a high cost, but for some, it is worth the consideration.
K9 Naturals has a small range of canned dog food recipes, including a Lamb Formula, Chicken Formula, and Beef Formula.
The primary ingredient in the lamb recipe is whole Lamb, but there are also several Lamb organ meat ingredients present, including Lamb Liver, Lamb Heart, and Lamb Kidneys. As we often mention on this site, these organ meats can provide a unique cocktail of vitamins and minerals.
However, K9 Naturals recipes include some beneficial ingredients that Ziwi Peak does not. Examples of these ingredients include Lamb Blood, Eggs, and a small range of vegetables such as Pumpkin, Broccoli, Cauliflower, and Cabbage.
The benefits of Eggs are worth pointing out as they are incredibly nutritionally dense and an excellent addition to any dog food formula. The vegetables will provide additional vitamins and minerals, as well as a very modest portion of carbohydrates and fiber.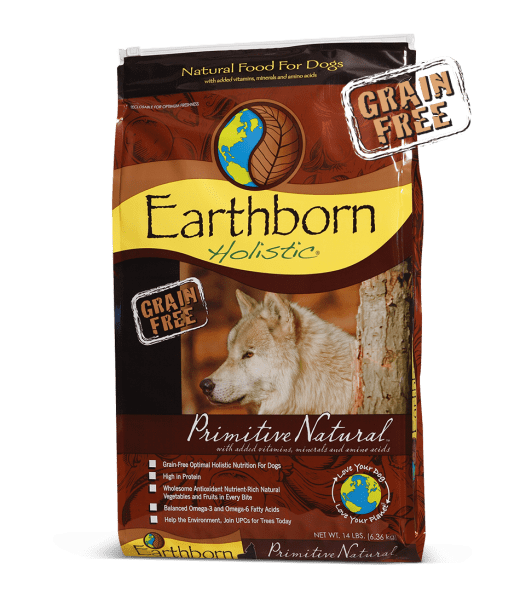 Earthborn Holistic is a brand we often showcase on our site, and there are many reasons behind this. However, the primary driver behind this is the fantastic proportions of protein and fat that the formula provides.
Primitive Natural is one of Earthborn Holistic's best recipes, and it contains a considerable portion of meat and fish ingredients, which provide very satisfactory levels of protein and fat. Some of these meat and fish ingredients include Chicken, Turkey, and Whitefish.
The formula also makes use of Potatoes and Peas, which provide a small proportion of carbohydrates and fiber. The portion of both these ingredients is not significant enough to dilute the level of animal protein, which is crucial for a dog food formula.
Another critical point to discuss in regards to this recipe is that it has a surprisingly high level of the Omega 3 Fatty Acid. For a formula that doesn't focus heavily on fish, this is quite surprising. Sadly, the formula does contain a portion of Pea Starch, which is used as a binding agent and is looked upon poorly by some.