Stella And Chewys Information
Stella And Chewy's is a premium pet food brand that was founded in 2003. Stella And Chewy's is best known for its range of freeze-dried, raw, and frozen products. These niches of pet food are rarely sold by other brands but offer enticing nutrition and flavor.
The brand is based in Wisconsin, USA, and all of its products are produced in a facility in Milwaukee, Wisconsin.
However, their ingredients are sourced from reliable sources from around the world, including North America, Australia, Europe, and Japan.
Stella And Chewy's is widely available for purchase from hundreds of pet food retail stores across the United States. You can use Stella and Chewy's website tool here to find a store near you.
The brand is also sold by several of the large pet food websites like Chewy, Amazon, and Petflow. However, these online distributors often do not stock Stella and Chewy's full product range.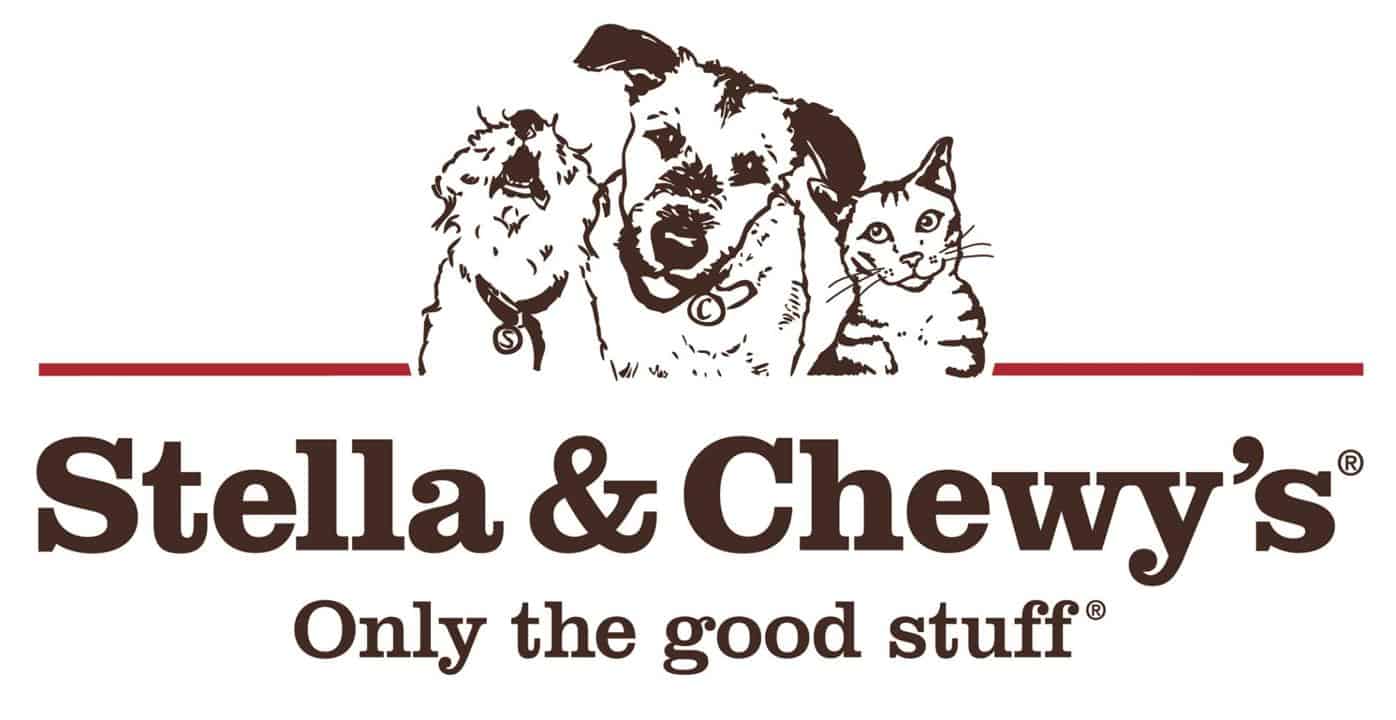 Stella And Chewys Product Range
Dog Food
Stella and Chewy's has a huge range of dog food recipes. This range is a mix of dry dog food, wet/canned dog food, freeze-dried dog food, dog treats, and dog supplements.
Within these ranges, there is a mix of grain-free recipes and grain-inclusive recipes, which ensures both sides of the coin are catered to.
There are also some niche recipes, such as those for puppies and small breed dogs.
Cat Food
Stella and Chews cat food range provides a similar variety as their dog food range does and includes a mix of dry cat food, wet/canned cat food, and freeze-dried cat food.
Stella and Chewy's cat food range also includes a combination of grain-free and grain-inclusive recipes.
Stella And Chewys Nutrition
Dog Food
The nutrition offered by Stella And Chewy's recipes varies heavily and is especially dependent on the type of dog food.
For example, their freeze-dried and frozen recipes offer excellent nutrition that is extremely high in protein and fat.
Their traditional kibble recipes also offer nutrition that is above-average, although not quite as impressive as the former.
Below is an example of the nutrition offered by a Stella And Chewy's dry dog food recipe.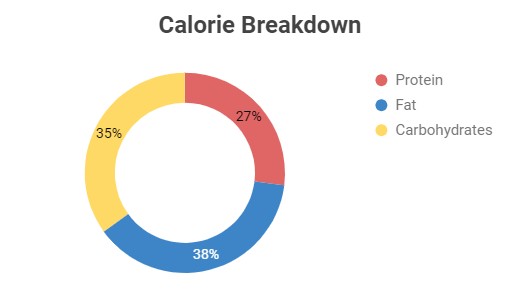 As you can see, the proportion of protein and fat is significant and would be well suited to most dogs, including those that are more active.
If you'd like to read more about dog nutrition, check out our Dog Food Guide.
Cat Food
The nutrition offered by Stella And Chewy's cat food recipes follows the same pattern as their dog food products.
The raw and freeze-dried recipes offer excellent nutrition that is extremely close to cats' natural obligate carnivore diet.
Their dry kibble recipes offer above-average nutrition when compared to other brands of a similar price range.
It is critical that cats consume a diet high in animal and fish-based ingredients as they are obligate carnivores.
If you'd like to learn more about cat nutrition, we recommend heading over to our Cat Food Guide.
Stella And Chewys Ingredients
High-Quality Meat & Fish Ingredients
Beef
Lamb
Pork
Venison
Rabbit
Chicken
Turkey
Duck
Salmon
Whitefish
Stella and Chewy's uses a large range of meat and fish ingredients in its recipes. All of the ingredients within this range are positive additions and excellent sources of animal or fish-based protein and fat.
Some of the ingredients are favorites of the pet food manufacturers thanks to their low-cost and high availability. Examples of popular ingredients include Chicken, Turkey, Beef, and Salmon.
However, other ingredients such as Venison and Pork are rarely seen in pet food and are sometimes used in recipes for dogs with severe allergies. You can learn more about these specialty recipes here.
You can also read our articles where we showcase some of these ingredients below.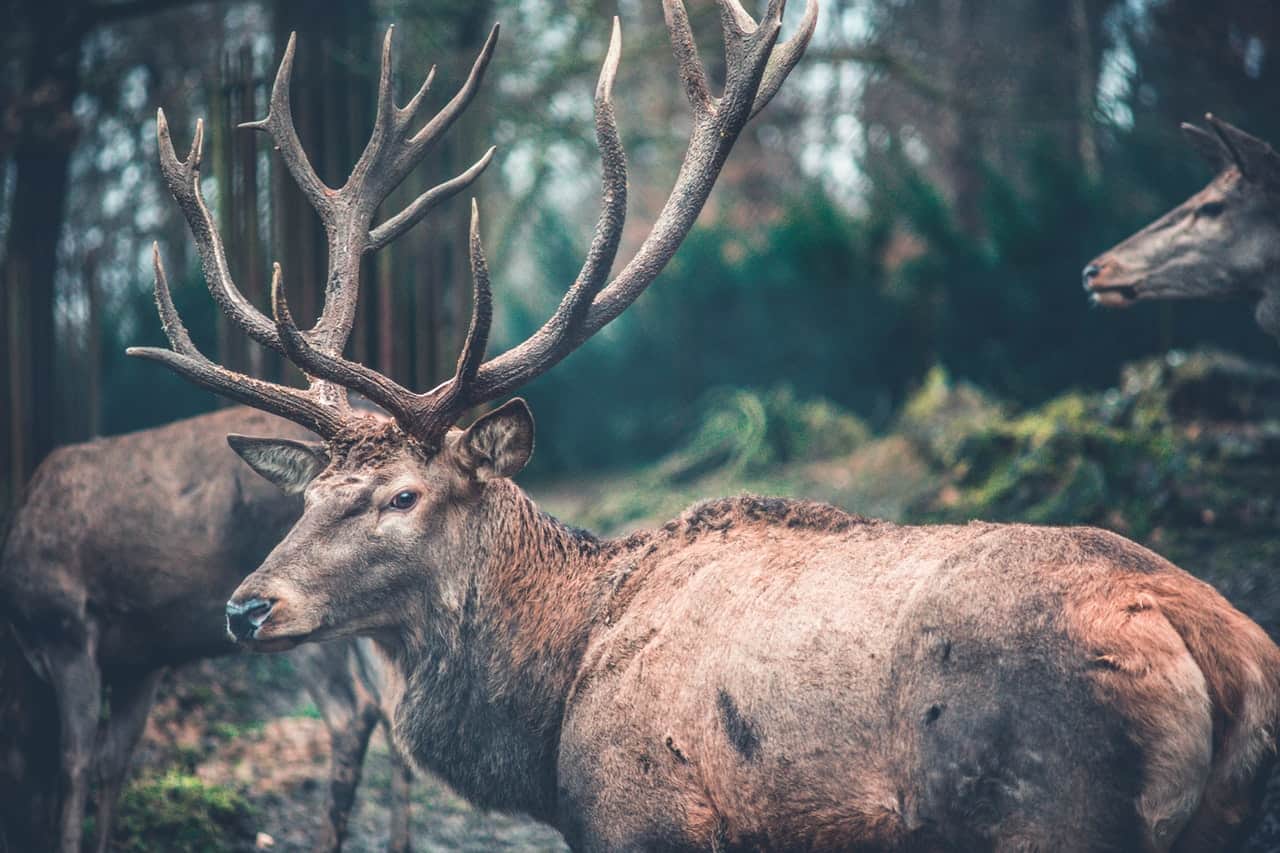 Some of Stella and Chewy's recipes make use of Liver and other organ meat ingredients. These organ meats are excellent additions and can vastly improve a recipe's flavor as well as provide much-needed vitamins and minerals that may be lacking in traditional meat cuts.
Other Notable Ingredients
Stella and Chewy's uses the most popular plant-based ingredients found in grain-free pet food – Peas, Lentil, and Chickpeas.
These legumes are so popular as they are relatively cheap yet can provide high nutritional value in the form of carbohydrates, fiber, and protein.
However, there are concerns in the industry as there have been links in recent years between the high use of legumes in dog food and an increased rate of Canine Heart Disease. You can read more about this link here.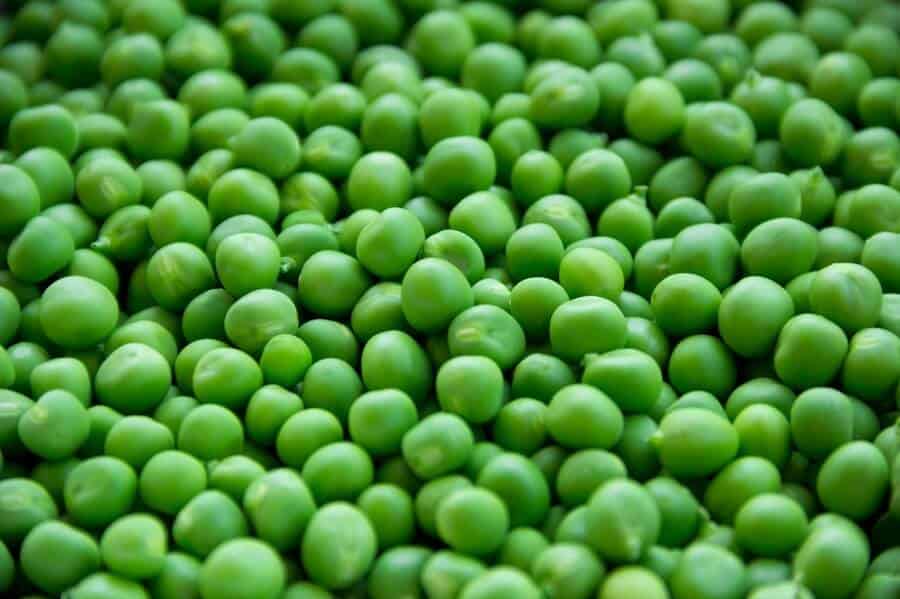 Barley, Oatmeal, and Millet are some of the grain ingredients found in Stella and Chewy's grain-inclusive recipes. These grain ingredients are popular among premium pet food brands and provide carbohydrates, fiber, and select vitamins and minerals.
Grain ingredients as a whole are controversial additions to pet food. There are many pet owners who refuse to feed their pets food with grain, and there are others that swear by it. You can read more about some of these ingredients in the below articles.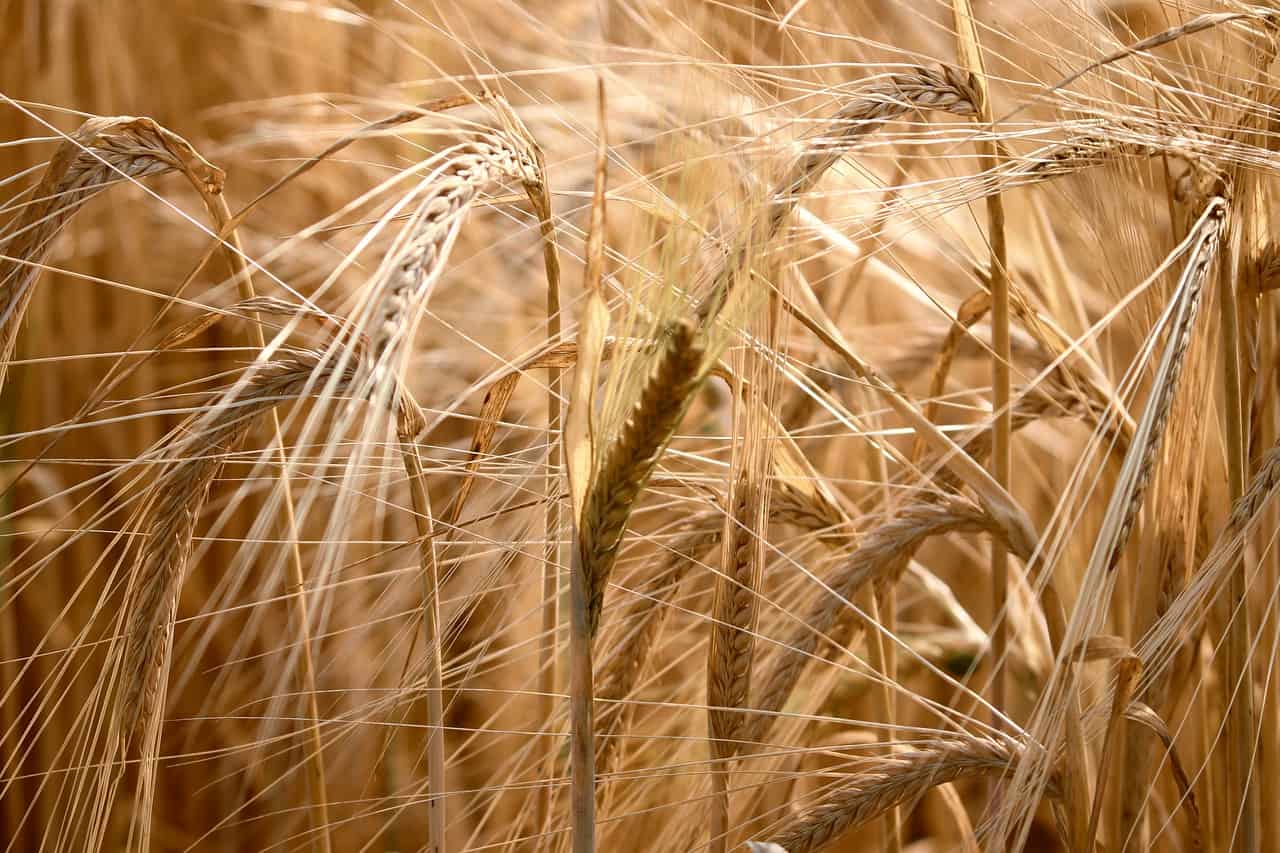 Some of Stella And Chewy's recipes feature Flaxseed. Flaxseed is best known for being an excellent source of the Omega 3 Fatty Acids.
These fatty acids are believed to provide several health benefits to pets, such as an improvement in the condition of a dog's skin and coat and a reduction in the risk of certain health problems.
Read more about Flaxseed in Flaxseed In Dog Food.
Pumpkin is an excellent addition to pet food recipes and features in some of Stella and Chewy's recipes. It is best known for its high fiber content, which can aid pets digestion to ensure it is regular and consistent.
However, that isn't the only nutrition it provides, and it also includes carbohydrates and select vitamins and minerals such as Beta Carotene.
You can read more about Pumpkin and discover some of the best Pumpkin recipes in our article Best Dog Food With Pumpkin.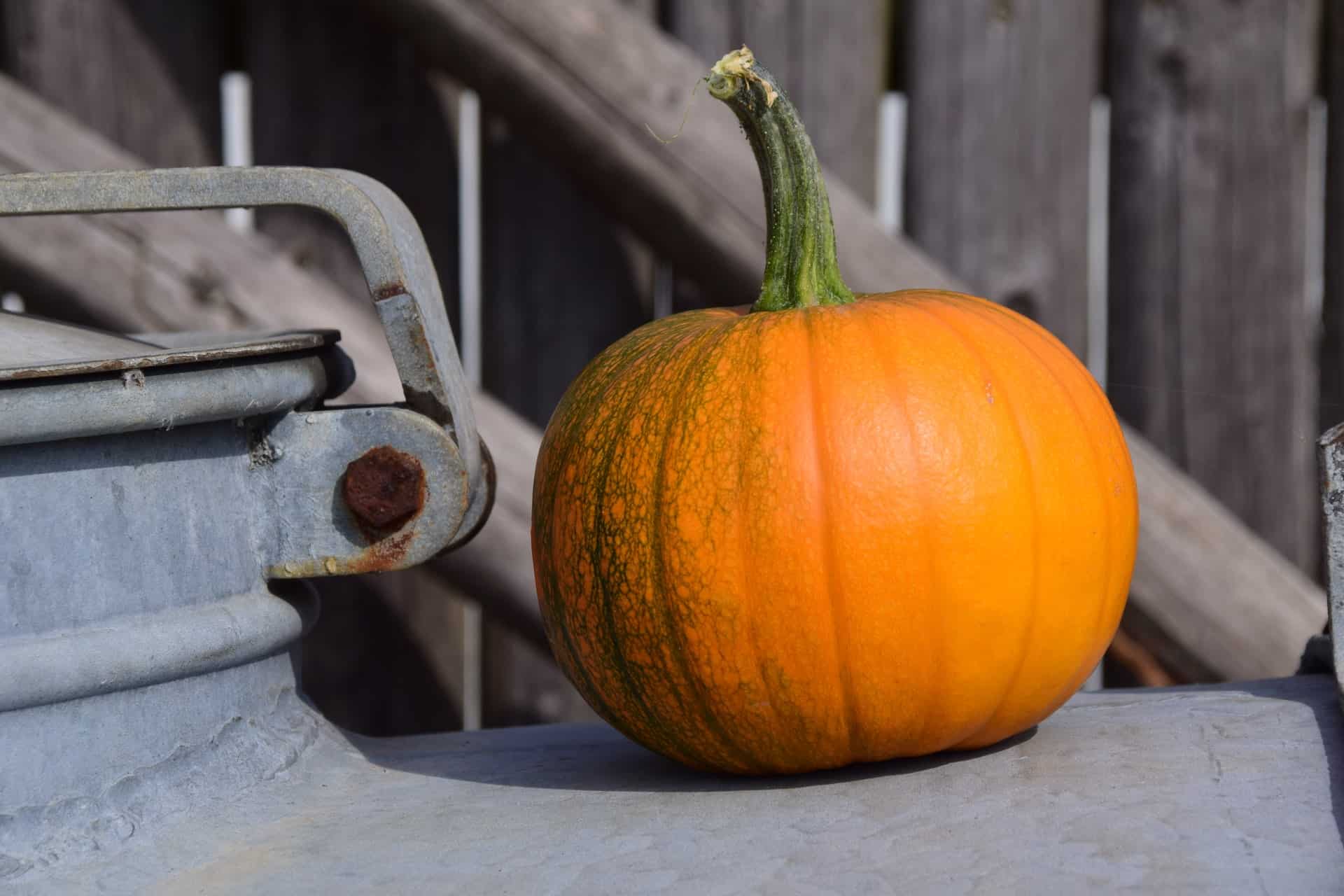 Sunflower Oil and Canola Oil are both vegetable oils that are commonly found in food for human consumption. However, they sometimes feature in pet food to boost the overall level of fat present.
You can read more about these vegetable oils in our articles Sunflower Oil In Dog Food & Canola Oil In Dog Food.
Tomato Pomace features in many pet food brands recipes as a source of soluble fiber. Soluble fiber can be critical to some dogs to ensure they have regular digestion and stools.
Tomato Pomace is a cheap and effective solution to this problem. Outside of its fiber content, Tomato Pomace provides little to no nutrition.
Read more about Tomato Pomace in Tomato Pomace as a Pet Food Ingredient?.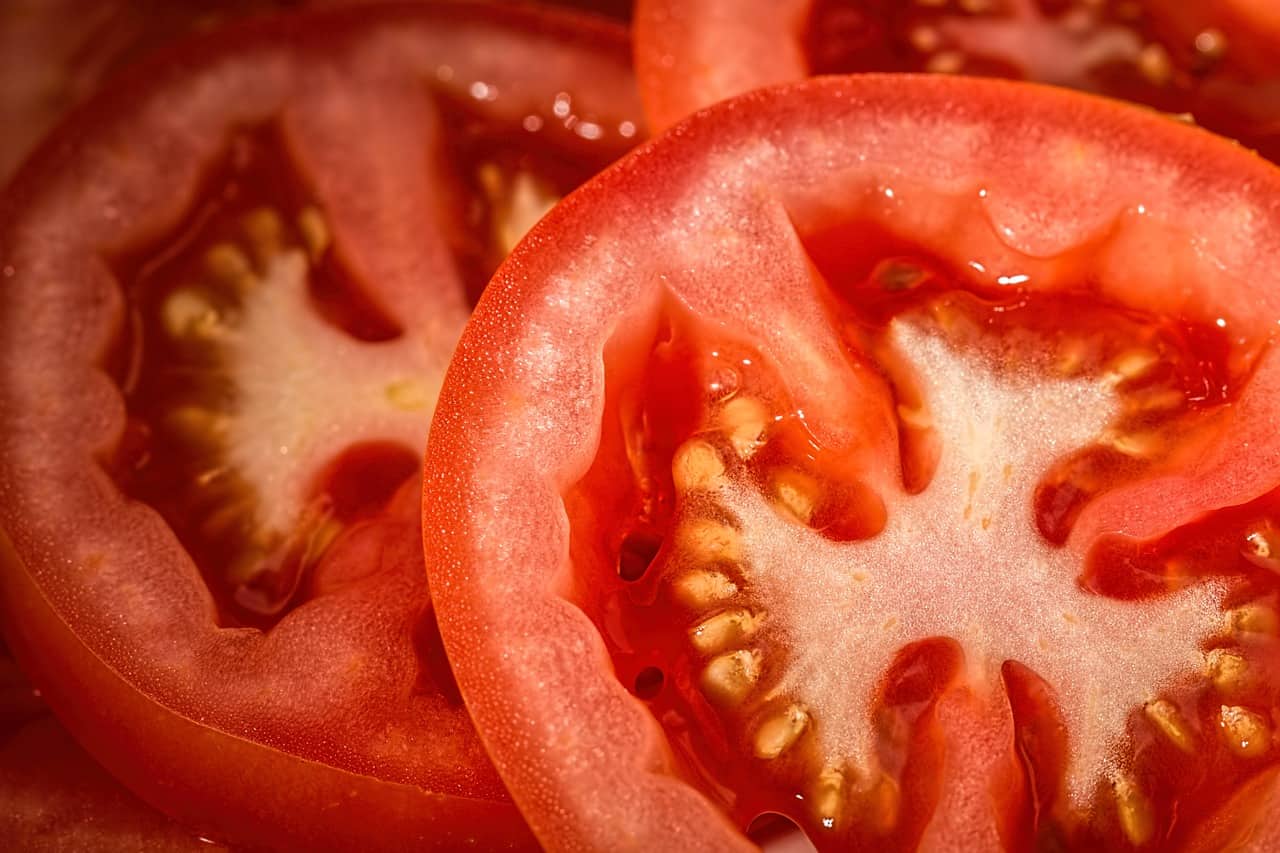 Alfalfa is found in tiny quantities in many pet food recipes. It is added due to the beneficial vitamins and minerals it contains. Some believe that these can provide dogs and cats with health benefits, although these claims are not well substantiated.
Read more about Alfafa in Alfalfa In Dog Food.
Stella And Chewys Animal Testing
At this time, we have no information on whether Stella And Chewys participate in invasive or laboratory testing of animals.
Many pet food brands, especially smaller ones, avoid disclosing detailed information on how their products are tested and how they execute feeding trials. This is as they fear customer backlash.
We strongly believe that laboratory or invasive testing of animals is a cruel and outdated practice. We hope that in the future, it will be eliminated.
Stella And Chewys Recalls
Based on our research (FDA, AVMA, DogFoodAdvisor), Stella And Chewys has not undergone any recalls in its past which makes it a recall-free brand.
Stella and Chewy discuss on their website some of the safety precautions and processes they have taken during their manufacturing process.
This includes the use of High-Pressure Processing (HPP), which the brand uses to naturally destroy harmful bacteria while maintaining their food's nutritional value. You can read more about this here.
We always ask that pet owners are vigilant of any future recalls of Stella And Chewys or any other pet food brand to ensure their pets remain safe and healthy.
Stella And Chewys Featured Articles
At this time, Stella And Chewys have not been featured in any of our articles.
Best of Stella And Chewys
Beef Recipe With Pumpkin & Quinoa Raw Coated Kibble With Wholesome Grains Review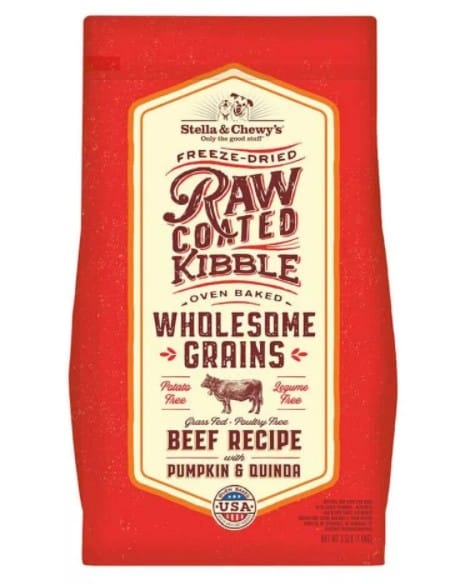 The above recipe from Stella and Chewy is one of their grain-inclusive offerings. While grain ingredients may put many off, this recipe is worth considering and offers a mix of impressive nutrition and ingredients.
The two primary ingredients are Beef and Lamb Meal, which, when combined, form a large portion of animal-based content. However, this isn't all, and there are also smaller portions of Pork Meal, Beef Liver, and Beef Fat. Once all of these animal ingredients are combined, they provide a proportion of protein and fat that is extremely satisfactory.
Being a grain-inclusive recipe means that it contains a range of grain ingredients, including Oatmeal, Barley, and Quinoa. These ingredients provide a modest proportion of carbohydrates and fiber.
Cage-Free Chicken Stew Review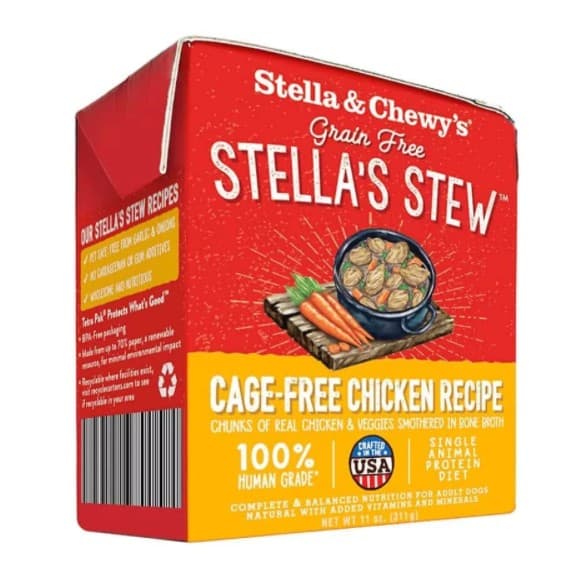 Wet dog food can be a welcome treat to many dogs and can provide them with much-needed variety in their diet.
The above Stew recipe from Stella and Chewy's could be an option worth considering. The primary ingredient is Chicken, and the portion size is impressive.
This Chicken acts as an extremely dense source of protein and contributes to a proportion of protein that is significantly above-average.
Outside of this Chicken, there are small portions of Carrots, Tapioca, and Kale, which provide the recipe with a small portion of carbohydrates and fiber.
Remarkable Red Meat Freeze-Dried Raw Dinner Patties Review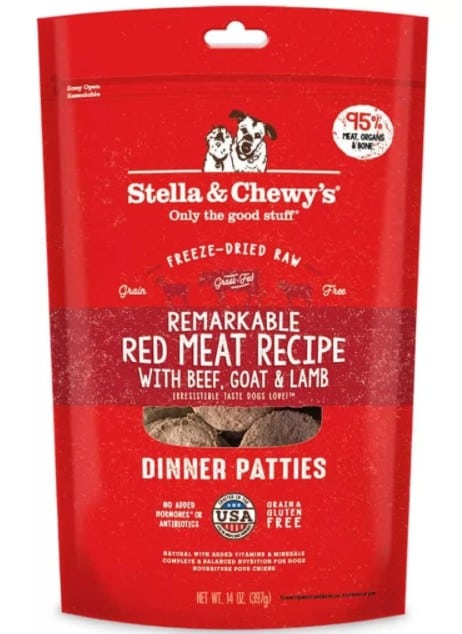 As we mentioned earlier, Stella and Chewy's is best known by many for their freeze-dried and raw products.
The above dinner patties recipe is one of these raw-freeze-dried products. These dinner patties are made up of 95% meat content, which means their nutrition is extremely impressive.
This particular recipe utilizes a mix of Beef, Beef Kidney, Beef Liver, Goat, and Lamb. This mix of Beef, Beef organ meat, Goat, and Lamb will make the recipe is extremely flavorful.
Also, organ meat such as the Kidney and Liver can provide vitamins and minerals that are not abundant in traditional meat cuts.
Given that 95% of the recipe is meat content, there is very little plant matter. The very small portion present is made up of Pumpkin Seeds, Cranberries, Spinach, and more.
Stella And Chewys Full Product Range
Dog Food
Dry Dog Food
Grain Free Essentials Grass-Fed Lamb & Lentils Recipe
Grain Free Essentials Cage-Free Duck & Lentils Recipe
Grain Free Essentials Cage-Free Chicken & Lentils Recipe
Grain Free Essentials Grass-Fed Beef & Lentils Recipe
Essentials Wild-Caught Whitefish, Ancient Grains & Salmon Recipe
Essentials Cage-Free Duck & Ancient Grains Recipe
Essentials Grass-Fed Lamb & Ancient Grains Recipe
Essentials Cage-Free Chicken & Ancient Grains Recipe For Small Breed Dogs
Essentials Cage-Free Chicken & Ancient Grains Recipe
Essentials Grass-Fed Beef & Ancient Grains Recipe
Grain Free Grass-Fed Lamb Raw Coated Kibble
Grain Free Cage-Free Duck Raw Coated Kibble
Grain Free Cage-Free Chicken Raw Coated Kibble For Puppies
Grain Free Wild-Caught Whitefish Raw Coated Kibble
Grain Free Cage-Free Chicken Raw Coated Kibble For Small Breeds
Grain Free Cage-Free Chicken Raw Coated Kibble
Grain Free Grass-Fed Beef Raw Coated Kibble
Small Bred Beef Recipe With Pumpkin & Quinoa Raw Coated Kibble With Wholesome Grains
Salmon Recipe With Pumpkin & Quinoa Raw Coated Kibble With Wholesome Grains
Lamb Recipe With Pumpkin & Quinoa Raw Coated Kibble With Wholesome Grains
Duck Recipe With Pumpkin & Quinoa Raw Coated Kibble With Wholesome Grains
Chicken Recipe With Pumpkin & Quinoa Raw Coated Kibble With Wholesome Grains
Beef Recipe With Pumpkin & Quinoa Raw Coated Kibble With Wholesome Grains
Grain Free Small Breed Red Meat Raw Blend Kibble
Grain Free Wild Caught Raw Blend Kibble
Grain Free Free Range Raw Blend Kibble
Grain Free Cage-Free Raw Blend Kibble
Grain Free Red Meat Raw Blend Kibble
Cage-Free Recipe With Pumpkin & Quinoa Raw Blend Baked Kibble With Grains
Red Meat Recipe With Pumpkin & Quinoa Raw Blend Baked Kibble With Grains
Wet Dog Food
Cage Free Medley Stew
Cage-Free Turkey Stew
Cage-Free Red Meat Medley Stew
Grass-Fed Lamb Stew
Cage-Free Chicken Stew
Grass-Fed Beef Stew
Maries Mix-Ins Turkey & Pumpkin Recipe
Maries Mix-Ins Salmon & Pumpkin Recipe
Maries Mix-Ins Chicken & Pumpkin Recipe
Maries Mix-Ins Beef & Pumpkin Recipe
Freeze-Dried Dog Food
Absolutely Rabbit Freeze-Dried Raw Dinner Patties
Beef & Salmon Puppy Patties
Little Lamb Lil' Bites
Dainty Duck Lil' Bites
Chicken Little Lil' Bites
Itty Bitty Beef Lil' Bites
Chicken & Salmon Puppy Patties
Simply Venison Freeze-Dried Raw Dinner Patties
Purely Pork Freeze-Dried Raw Dinner Patties
Remarkable Red Meat Freeze-Dried Raw Dinner Patties
Tantalizing Turkey Freeze-Dried Raw Dinner Patties
Venison Blend Freeze-Dried Raw Dinner Patties
Stella's Solutions Healthy Heart Support
Stella's Solutions Skin & Coat Boost
Stella's Solutions Immune Support
Stella's Solutions Hip & Joint Boost
Stella's Solutions Digestive Boost
Small Breed Cage-Free Chicken Superblends
Cage-Free Duck Duck Goose Superblends
Cage-Free Chicken Superblends
Grass-Fed Beef Superblends
Purely Pork Meal Mixers
Tantalizing Turkey Meal Mixers
Savory Salmon & Cod Meal Mixers
Frozen Dog Food
Surf 'N Turf Frozen Raw Dinner Patties
Absolutely Rabbit Frozen Raw Dinner Patties
Chewy's Chicken Frozen Raw Dinner Morsels
Dandy Lamb Frozen Raw Dinner Morsels
Dandy Lamb Frozen Raw Dinner Patties
Duck Duck Goose Frozen Raw Dinner Morsels
Duck Duck Goose Frozen Raw Dinner Patties
Stella's Super Beef Frozen Raw Dinner Morsels
Stella's Super Beef Frozen Raw Dinner Patties
Tantalizing Turkey Frozen Raw Dinner Morsels
Tantalizing Turkey Frozen Raw Dinner Patties
Venison blend Frozen Raw Dinner Patties
Cat Food
Dry Cat Food
Raw Coated Kibble Cage Free Duck Recipe
Raw Coated Kibble Wild-Caught Salmon Recipe
Raw Coated Kibble Cage-Free Chicken Recipe
Raw Blend Kibble Wild Caught Recipe
Raw Blend Cage Free Recipe
Wet Cat Food
Cage Free Turkey Morsels
Chicken & Salmon Medley Morsels
Cage-Free Chicken Morsels
Chicken & Salmon Medley Pate
Cage-Free Turkey Pate
Cage-Free Chicken Pate
Carnivore Cravings Tuna & Pumpkin
Carnivore Cravings Salmon, Tuna & Mackerel Recipe
Carnivore Cravings Duck & Chicken Recipe
Carnivore Cravings Chicken & Tuna Recipe
Carnivore Cravings Chicken & Salmon Recipe
Carnivore Cravings Chicken & Chicken Liver Recipe
Frozen Cat Food
Tummy Ticklin' Turkey Frozen Raw Dinner Morsels
Absolutely Rabbit Frozen Raw Dinner Morsels
Duck Duck Goose Frozen Raw Dinner Morsels
Chick, Chick Chicken Frozen Dinner Morsels
Stella's Selects Cage-Free Turkey
Stella's Selects Cage-Free Chicken
Freeze-Dried Cat Food
Yummy Lickin' Salmon & Chicken Freeze-Dried Raw Dinner Morsels
Sea-Licious Salmon & Cod Freeze-Dried Raw Dinner Morsels
Absolutely Rabbit Freeze-Dried Raw Dinner Morsels
Tummy Ticklin Turkey Freeze-Dried Raw Dinner Morsels
Duck Duck Goose Freeze-Dried Raw Dinner Morsels
Chick, Chick Chicken Freeze-Dried Raw Dinner Morsels
Stella's Solutions Skin & Coat Boost
Stella's Solutions Digestive Boost
Marie's Magical Dinner Dust Salmon & Chicken
Marie's Magical Dinner Dust Cage-Free Chicken