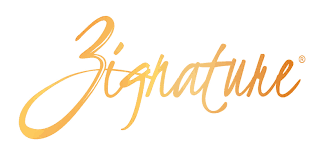 Zignature Information
Zignature's pet food products are manufactured in the United States. Their products are described as being potato-free, grain-free and chicken-free. "We've made it our mission to create a food we believe to be as close as nature intended while making it reasonably convenient for busy people to use," the company says.
According to the company website, the Zignature dog food ingredients come from many places: "We get our fresh ingredients from the best sources around the globe. Trout, salmon, and turkey from the United States, lamb from New Zealand, duck from France, kangaroo from Australia and whitefish from North America.
In addition, our fruits and vegetables are from North America, with our vitamins and minerals from North America and France." Zignature believes that a nutritionally correct diet for your canine companion means meat first, limited ingredient recipes. Zignature's limited ingredient philosophy eliminates troublesome staples such as Chicken, Corn, Wheat, Soy, and Potatoes. The result is "optimal hypo-allergenic, low glycemic nutrition".
Zignature Product Range
Zignature Nutrition

Zignature Ingredients
High-Quality Ingredients
Catfish

Chickpeas

Duck

Flaxseed

Kangaroo

Lamb

Lamb Liver

Peas

Pork

Salmon

Salmon Oil
Low-Quality Ingredients
Zignature Animal Testing
Zignature Recalls
No Recalls To Date
Zignature Featured Articles
Best Hypoallergenic Dog Food Guide
Best Dog Foods Without Potatoes
Peas, Pea Protein, Pea Flour and Pea Fiber in Dog Food
Best of Zignature
Dry Dog Food

Zignature Full Products Range
Dry Dog Food
Wet Dog Food
Catfish Formula
Duck Formula
Goat Formula
Guinea Fowl Formula
Lamb Formula
Salmon Formula
Pork Formula
Trout and Salmon Meal Formula
Turkey Formula
Venison Formula
Whitefish Formula