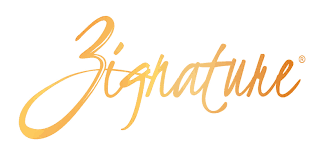 Zignature Information
Zignature is a dog food brand that is best known for its limited ingredient recipes and the unusual ingredients that they use.
Zignature's pet food products are manufactured in the United States. 
According to the company website, the Zignature dog food ingredients come from many places: "We get our fresh ingredients from the best sources around the globe. Trout, salmon, and turkey from the United States, lamb from New Zealand, duck from France, kangaroo from Australia, and whitefish from North America. In addition, our fruits and vegetables are from North America, with our vitamins and minerals from North America and France." 
Zignature recipes are widely available from thousands of retail pet food stores across the United States and worldwide. In addition, you can purchase zignature products online at many of the large pet food websites like Chewy, Petflow, and Amazon.
Zignature Product Range
Zignature has a large range of dog food recipes available. This range is a mix of dry dog food recipes and wet/canned dog food recipes.
The bulk of Zignature's recipes are limited ingredient formulas which are aimed at dogs with dietary issues such as allergies.
However, they also produce a range of recipes for small breed dogs.
Lastly, Zignature was at one point a completely grain-free brand but with the recent links between grain-free diets and canine heart disease, they appear to have released a small range of recipes that are grain-inclusive. This range is known as "Select Cuts".
At this time, Zignature does not produce any cat food recipes.
Zignature Nutrition
Zignature dog food recipes provide nutrition that is usually above-average. Despite this, there is a notable variation in the nutrition offered between recipes.
This variety is likely due to the large range of meat and fish ingredients used. These ingredients provide varying levels of protein and fat.
Despite this, most of Zignature's recipes are suitable for the majority of dogs, including those that are more active.
Below is a chart that shows the average nutrition provided by a zignature limited ingredient dry dog food recipe.

Zignature Ingredients
High-Quality Meat & Fish Ingredients
Turkey

Duck

Guinea Fowl

Kangaroo

Lamb

Pork

Venison
Goat

Salmon

Trout
Catfish
Whitefish
Zignature uses a wide range of meat and fish ingredients in its recipes. All of these ingredients are excellent sources of protein and fat which should be at the core of every dog's diet.
However, Zignature also makes use of some less common meat and fish ingredients that are rarely seen in recipes by other brands. Some examples of these are Venison, Kangaroo, Goat, and Guinea Fowl.
Ingredients such as these are often used in recipes for dogs with severe allergies or sensitivities. They are used in these recipes because most dogs have no eaten them before and are so less likely to react to them poorly.
You can learn more about these ingredients and their uses in the below articles
Best Hypoallergenic Dog Foods Guide
Other Notable Ingredients
Zignature Animal Testing
At this time, we have no information on whether Zignature participates in invasive or laboratory testing of animals.
We strongly believe that laboratory or invasive testing of animals is a cruel and outdated practice. We hope that in the future, it will be eliminated.
Zignature Recalls
Based on our research (FDA, AVMA, DogFoodAdvisor), Zignature is a recall-free brand.
Despite this, we always suggest that pet owners remain vigilant of any future recalls of Zignature or any other pet food brand.
Best of Zignature
Dry Dog Food
Zssential Formula Review

ㅤ
While many choose to highlight Zignature's best-known recipe – Kangaroo, we've decided to go down a different path and highlight their mixed meat and fish ingredient recipe – Zssential.
While most Zignature recipes only contain a single meat or fish ingredient, this one contains four which are Turkey, Lamb, Salmon, and Duck. This combination of ingredients provides an excellent proportion of protein and fat.
The recipe then uses a mix of legume ingredients like Chickpeas and Peas to provide a modest proportion of carbohydrates and fiber.
Zignature Featured Articles
Best Hypoallergenic Dog Food Guide
Best Dog Foods Without Potatoes
Peas, Pea Protein, Pea Flour and Pea Fiber in Dog Food
Zignature Full Products Range
Dry Dog Food
Catfish Formula
Duck Formula
Goat Formula
Guinea Fowl Formula
Lamb Formula
Salmon Formula
Pork Formula
Trout and Salmon Meal Formula
Turkey Formula
Venison Formula
Whitefish Formula
Zssential Formula
Select Cuts Lamb & Lamb Meal Formula
Select Cuts Trout & Salmon Meal Formula
Select Cuts Turkey Formula
Wet Dog Food
Pork Formula
Trout and Salmon Meal Formula
Turkey Formula
Venison Formula
Whitefish Formula
Zssential Formula
Catfish Formula
Duck Formula
Goat Formula
Guinea Fowl Formula
Kangaroo Formula
Lamb Formula
Salmon Formula