Fromm Information
Fromm is a large pet food brand that has been producing pet food since 1949 when they released Fromm Complete Dog Meal.
Fromm products are produced in company-owned facilities in North Dakota and Wisconsin.
Fromm does not provide any details about the source of its ingredients other than that they are sourced from the United States.
Fromm is one of a select number of brands to pull their products from the popular online pet food store Chewy. They did this after Chewy was purchased by PetSmart, along with other brands like Orijen and Acana.
Fromm Product Range
Dog Food
Fromm has an extremely large range of dog food products, including a balanced mix of dry dog food recipes and wet/canned dog food recipes.
In addition, this mix includes many specialty recipes such as those for puppies, large breed puppies, large breed dogs, senior dogs, and those looking to achieve weight loss or weight management.
At this time, Fromm does not produce any of the niche varieties of dog food, such as fresh dog food or freeze-dried/air-dried dog food.
Cat Food
Fromm's cat food range isn't as large as its dog food range, but its size is still significant, and it has almost thirty recipes. The range includes a mix of dry cat food and wet/canned cat food.
There are fewer niche recipes in the cat food range, but there are some including a recipe for kittens and one for senior cats.
Fromm Nutrition
Dog Food
Given the huge size of Fromm's product range, it will come with no surprise that the nutrition these recipes can provide varies. However, on average, Fromm recipes provide nutrition that is average to above-average.
While the recipes provide above-average proportions of protein and fat, they do not provide them in as large a proportion as some of their competitors.
Below is an example of the nutrition provided by a Fromm recipe.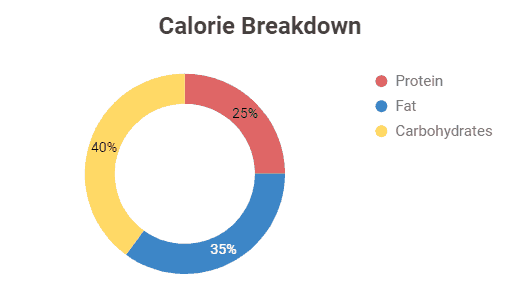 Cat Food
The nutrition provided by Fromm cat food is similar to their dog food range. It, on average, provides average to above-average proportions of protein and fat, and a considerable proportion of carbohydrates.
Cat's are different from dogs in that they are obligate carnivores and do not require a large quantity of plant-based material. You can read more about this in our Cat Food Guide.
Fromm Ingredients
High-Quality Meat & Fish Ingredients
Chicken
Turkey
Duck
Pork
Lamb
Beef
Venison
Salmon
Whitefish
Tuna
Due to its extremely large product range, Fromm utilizes a massive range of high-quality meat and fish ingredients, some of which are listed above.
This list includes favorites of the industry like Chicken, Beef, and Salmon. These ingredients are so widespread as they are relatively inexpensive and can provide fantastic nutrition.
However, Fromm also includes some less common ingredients such as Venison and Game Bird. These ingredients often come at a higher cost and sometimes used in recipes for dogs with allergies or sensitivities. You can read more about these topics in the articles below.
Best Hypoallergenic Dog Foods Guide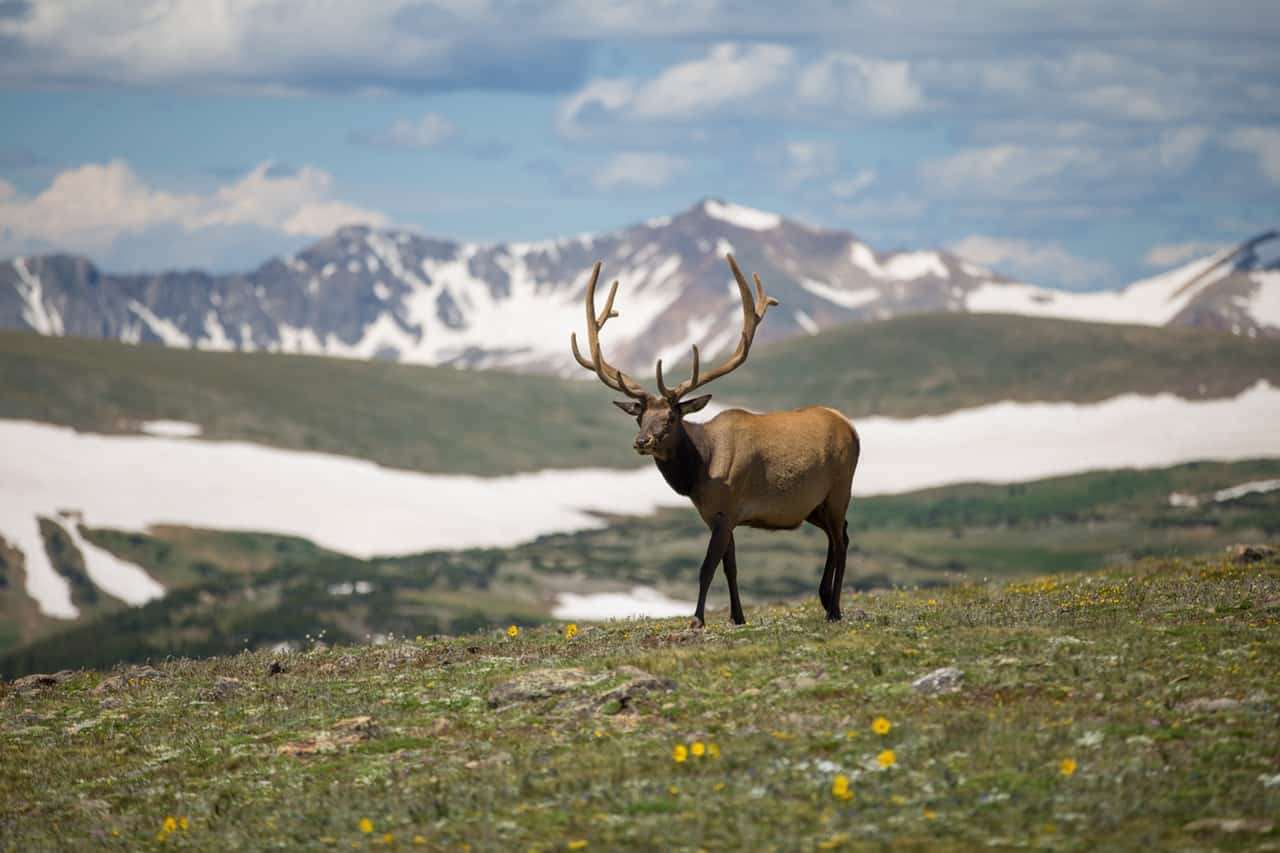 Other Notable Ingredients
Fromm uses legumes in some of its recipes. Examples of legumes include Peas and Lentils. Legumes are a very common plant-based ingredient in dog food and are used extensively as they are relatively cheap and can provide favorable nutrition, high in protein.
However, there are growing concerns with a link between high intake of legumes and canine heart disease.
You can read more about this link in our articles Best Dog Foods Without Peas & Peas, Pea Protein, Pea Flour, and Pea Fiber in Dog Food.
Oats, Barley, Brown Rice, and Millet are just some of the grain ingredients found in Fromm recipes. While many brands have recently expanded their ranges to include grain-inclusive recipes, Fromm has been producing them for decades.
The grain ingredients that Fromm uses are considered by many to be superior grains and preferred to others such as Corn, Wheat, or processed grain ingredients. You can read more about some of these grain ingredients in the below articles.
Fromm Animal Testing
At this time, we have no information on what type of animal testing that Fromm participates in if any.
We strongly believe that invasive or laboratory-style testing of animals is a cruel and outdated practice and one which we hope will be eliminated.
Fromm Recalls
Based on our research (FDA, AVMA, DogFoodAdvisor), we believe that Fromm has had recalls in the past and is, therefore, not a recall free brand.
March 2016 – Inadequate Levels of Vitamins –
Fromm Featured Articles
Peas, Pea Protein, Pea Flour and Pea Fiber in Dog Food –
Tomato Pomace as a Pet Food Ingredient? –
Ingredient Splitting in Pet Food – Exposed –
Dried Chicory Root In Dog Food –
Best of Fromm
Dry Dog Food
Beef Frittata Veg Review

Fromm Full Products Range
Dry Dog Food
Adult
Adult Gold
Beef Frittata Veg
Chicken À La Veg
Chicken Au Frommage
Duck A La Veg
Duck And Sweet Potato
Game Bird
Gold Coast Weight Management
Hasen Duckenpfeffer
Heartland Adult Gold
Heartland Gold Large Breed Adult
Heartland Gold Large Breed Puppy
Heartland Puppy Gold
Highlander Beef, Oats, N' Barley Recipe
Lamb and Lentil
Large Breed Adult Gold
Large Breed Puppy Gold
Large Breed Weight Management
Mature Adult
Pork and Peas
Puppy
Puppy Gold
Rancherosa
Reduced Activity & Senior Gold
Salmon Tunalini
Small Breed Adult Gold
Surf and Turf
Zealambder Recipe
Wet Dog Food
Beef & Barley Pate
Beef & Sweet Potato Pate
Beef, Chicken & Oats Pate
Beef, Vegetable, & Rice Stew
Chicken & Duck Pate
Chicken & Rice Pate
Chicken & Sweet Potato Pate
Chicken Formula
Chicken Pate
Chicken, Salmon & Oats Pate
Chicken, Vegetable, & Rice Stew
Duck A La Veg Pate
Game Bird Pate
Lamb & Sweet Potato Pate
Lamb Pate
Lamb, Vegetable & Rice Stew
Pork & Brown Rice Pate
Pork, Vegetable & Rice Stew
Salmon & Brown Rice Pate
Salmon & Chicken Pate
Seafood Medley Pate
Shredded Beef In Gravy Entree
Shredded Chicken In Gravy Entree
Shredded Pork In Gravy Entree
Shredded Turkey In Gravy Entree
Surf & Turf Pate
Turkey & Pumpkin Pate
Turkey Pate
Turkey, Duck & Sweet Potato Pate
Turkey, Vegetable & Rice Stew
Venison & Beef Pate
Venison & Lentil Pate
Whitefish & Lentil Pate
Whitefish Formula
Dry Cat Food
Adult Gold
Beef Livattini Veg
Chicken A La Veg
Chicken Au Frommage
Duck A La Veg
Game Bird Recipe
Hasen Duckenpfeffer Recipe
Kitten Gold
Mature Gold
Salmon A La Veg
Salmon Tunachovy
Surf & Turf Recipe
Wet Cat Food
Beef & Venison Pate
Beef Pate
Chicken & Duck Pate
Chicken & Salmon Pate
Chicken Pate
Chicken, Duck & Salmon Pate
Duck A La Veg
Lamb Pate
Salmon & Tuna Pate
Seafood & Shrimp Pate
Turkey & Duck Pate
Turkey & Pumpkin Pate
Turkey Pate