Kirkland Information
Kirkland is a brand that is owned and sold by Costco. Costco is known for its membership stores where consumers can pick up items in bulk at fantastic prices, and Costco's venture into pet food follows this model closely.
Kirkland does not produce its own pet food and outsources this production to Diamond Pet Foods, which is one of the largest manufacturers of pet food in the United States. They also produce recipes for popular brands like Taste of the Wild and 4Health (Tractor Supply Company).
It is not clear which of Diamond's facilities are used to produce Kirkland recipes, but we do know that this production takes place in the United States.
Due to the fact that it is a store brand of Costco, Kirkland recipes are not available for purchase from other retail stores. However, there may be some differences in which recipes at sold at each Costco store, with some featuring only select formulas.
Sometimes Kirkland recipes are available to purchase online from 3rd party sellers like Amazon; however, these sources are inconsistent. Kirkland is not available from any of the large pet food websites like Chewy or Petflow.
Kirkland Product Range
Dog Food
Kirkland has a moderately sized product range of dog food products. This range includes both dry dog food and wet/canned dog food.
Kirkland has a mix of grain-free and grain-inclusive recipes in order to appeal to both sides of the spectrum.
In addition, there are also some specialty recipes produced by Kirkland, such as those for puppies, small breed dogs, and senior dogs.
Cat Food
Kirkland's range of cat food products is notably smaller than its dog food range.
Despite this smaller size, there is still some variety, with the range offering both dry cat food and wet/canned cat food.
However, there are limited niche cat food recipes available with the absence of a Kitten or Senior cat-specific recipe.
Kirkland Nutrition
Dog Food
The nutrition provided by Kirkland dog food recipes varies but is generally average to above average when compared to other dog food brands.
The nutritional profile of Kirkland recipes consists of moderate proportions of protein and fat and modest to somewhat excessive proportions of carbohydrates.
This nutrition would be well suited to most dogs, including those that are active.
Below is an example of the nutrition provided by a Kirkland dry dog food recipe.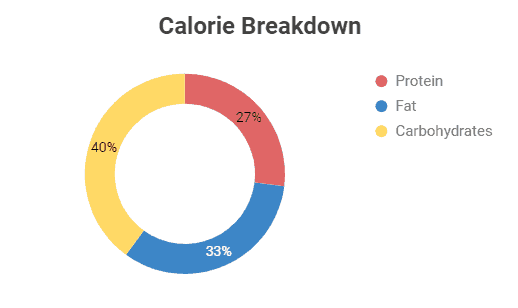 You can learn more about dog nutrition in our in-depth Dog Food Guide.
Cat Food
The nutrition offered by Kirkland cat food is similar to its dog food recipes in that it is average to above average when compared to other cat food brands.
This nutritional profile includes acceptable proportions of protein and fat but portions of carbohydrates that are still excessive for cats who are obligate carnivores.
It is critical that cats consume a diet that is high in animal-based protein and fat as they are obligate carnivores. You can learn more about cat nutrition and diet in our Cat Food Guide.
Kirkland Ingredients
High-Quality Meat & Fish Ingredients
Chicken
Turkey
Salmon
Lamb
Beef
Kirkland utilizes a moderate range of high-quality meat and fish ingredients in its recipes. These ingredients are excellent sources of animal-based protein and fat.
It is worth pointing out that Kirkland uses most of the common meat and fish ingredients found in pet food.
These common ingredients include favorites like Chicken, Salmon, and Beef. These ingredients are popular among pet food manufacturers because they are relatively inexpensive yet can provide excellent nutrition, high in protein and fat.
Kirkland does not use any of the unique or unusual meat and fish ingredients sometimes found in pet food. Examples of these could include Kangaroo, Rabbit, or Venison.
If you'd like to learn more about these ingredients and why they are used, we'd recommend checking out our Best Hypoallergenic Dog Foods Guide.
Other Notable Ingredients
Brown Rice, Barley, and Millet are some of the grain ingredients used in Kirkland recipes. Grains have been a staple of the industry for decades despite the mixed feelings in recent years.
There are many pet owners who refuse to feed their pets food that contains grain ingredients, especially the less favored grains like Corn or Wheat. However, there are also strong supporters of these grain ingredients, especially those dog owners who feed Purina Pro Plan or Royal Canin.
All three of the grains ingredients that are used by Kirkland are considered to be some of the "superior grains" when compared to others. This is as they are less processed and can provide additional nutrition.
You can read more about Barley and Millet in the below articles.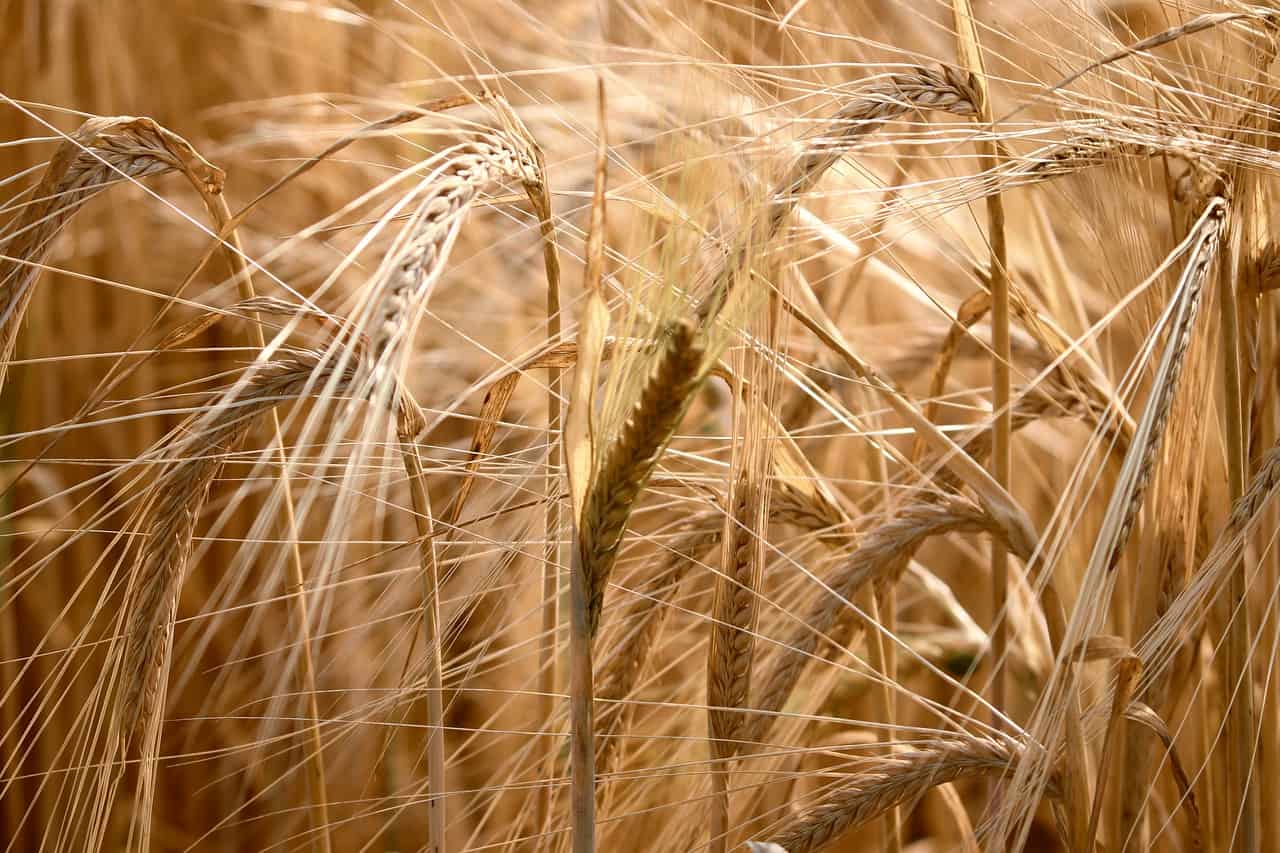 Peas, Lentils, and Chickpeas are all legumes and are some of the most common plant-based ingredients in premium dog food recipes. This is because they are relatively inexpensive yet can provide nutrition that is high in protein.
However, in recent years there has been growing concern caused by a link between legumes and canine heart disease. You can learn more about this in our article Best Dog Foods Without Peas.
Pea Protein is a vegetable by-product and is added to pet food to increase the overall proportion of protein in the recipe without adding additional animal or fish-based protein.
Pea Protein is not a high-quality ingredient but is commonplace in recipes that are lower-cost. In addition to being used to boost protein levels, it can also be used in a technique known as Ingredient Splitting, which you can read about here.
Learn more about Pea Protein and other Pea By-products in our article Peas, Pea Protein, Pea Flour, and Pea Fiber in Dog Food.
Sweet Potatoes and Potatoes are regular additions to many dog food recipes. They are extremely dense sources of carbohydrates. This means that it is important that the portion present in recipes is not too high; else, the overall proportion of carbohydrates will become excessive.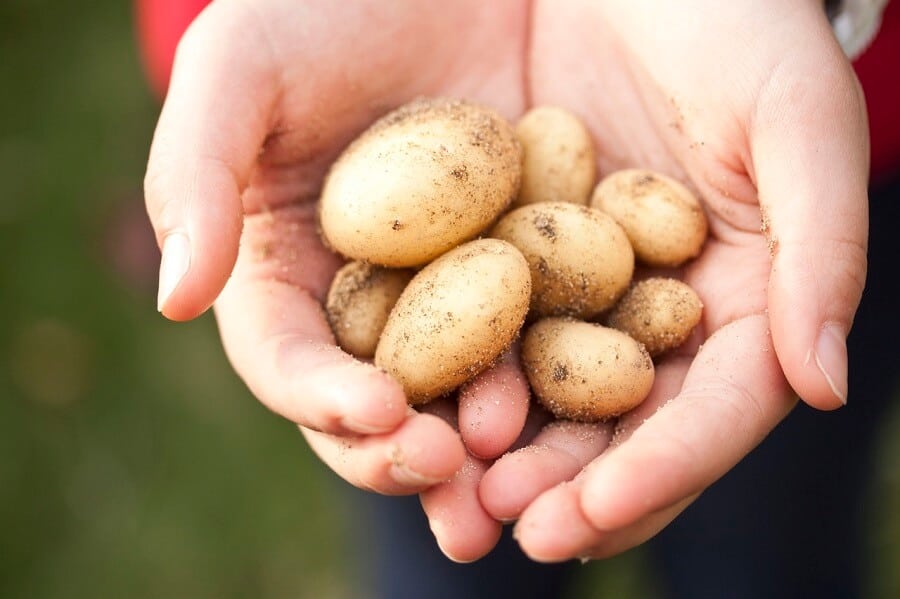 Dried Beet Pulp is regularly added by manufacturers to dog food to provide soluble fiber. Fiber can be important to many dogs to ensure they keep regular digestion and stools. Beet Pulp provides little to no nutrition beyond its fiber content.
Learn more about Beet Pulp in our article Dried Beet Pulp In Dog Food.
Chicken Fat is used in dog food recipes to improve its flavor and increase the proportion of animal fat in a recipe. Chicken Fat is used as opposed to other animal fats, as it is relatively inexpensive and easy to source.
Learn more about Chicken fat in our article, Chicken Fat In Dog Food.
Flaxseed is best known as an excellent plant-based source of the Omega 3 Fatty Acids. These fatty acids are believed by many to provide several health benefits to dogs, including an improvement in the condition of their skin and coat.
Read more about Flaxseed and its full range of benefits in Flaxseed In Dog Food.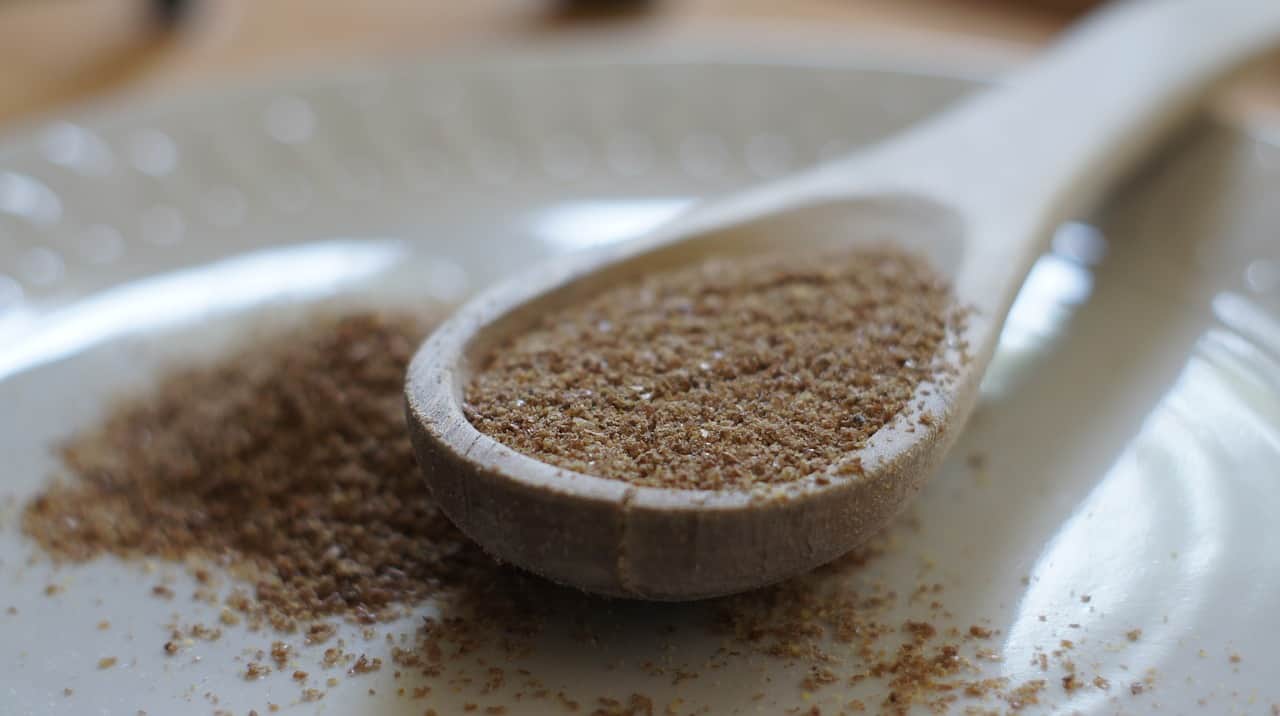 Brewers Yeast is found in pet food recipes in tiny quantities. It is added to provide beneficial vitamins and minerals such as the B Vitamins. While the benefits of these micronutrients are not proven, Brewers Yeast's widespread use proves many believe in its benefits.
Learn more about Brewers Yeast in Brewers Yeast In Dog Food.
Kirkland Animal Testing
We have no information on what type of testing, if any, that Kirkland participates in relation to their pet food products.
We strongly believe that laboratory or invasive style testing of animals for pet food is a cruel and outdated practice and one which we hope will see a significant decline.
Kirkland Recalls
Based on our research (FDA, AVMA, DogFoodAdvisor), we have information that leads us to believe that Kirkland is not a recall-free brand. There are two instances that we could find where Kirkland products have been recalled.
May 2012 – A recall was issued by the FDA for several Kirkland pet food products due to potential salmonella contamination. This recall did not only affect Kirkland but also 9 other pet food brands that also utilized Diamond Pet Food as their manufacturer.
This recall for potential salmonella contamination included products such as Super Premium Adult Dog food, Super Premium cat food, and one Nature's Domain recipe.
Salmonella is a serious risk to both humans and animals and is a common reason for pet food to be recalled.
April 2007 – A recall was issued by the FDA for Kirkland Signature Premium Dog 2-Flavor Variety Packs. This recall was due to potential melamine contamination which was a widespread issue at the time.
This melamine contamination came from ingredients sourced from outside the United States.
We recommend that all pet owners remain vigilant of any future recalls of the Kirkland brand or any other pet food brand.
Kirkland Featured Articles
Best Cheap Dog Food – Many pet owners struggle to keep up with the costs of their pets, which is why affordable dog food is a critical topic.
In this article, we discuss the consequences of low-cost dog food and highlight some of the best options available, including a recipe from Kirkland.
Best Dog Food With Chicken And Rice – Chicken And Rice dog food recipes have been a staple of the industry for decades. They are often prescribed to dogs with easily upset stomachs or who have other digestive issues. But they are also popular thanks to their simplicity.
Kirkland has an excellent Chicken and Rice recipe, which earns them a place in our list of favorites. Be sure to check out the others.
Best of Kirkland
Nature's Domain Salmon Meal & Sweet Potato Review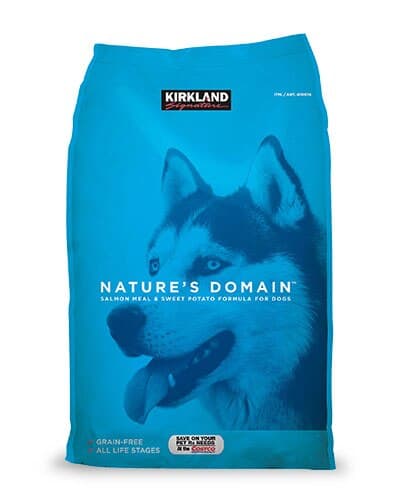 The above Salmon Meal and Sweet Potato recipe is from Kirkland's Nature's Domain grain-free range. The Nature's Domain range is slightly more costly than some of Kirkland's other recipes but it is well worth it.
Salmon Meal is its primary ingredient, and the portion size is significant. Many dog owners are afraid of meat meals such as Salmon Meal, but they shouldn't be. These meal ingredients have had their moisture removed in advance, which means they are dense sources of nutrition.
Outside of its Salmon content, the recipe uses a mix of Sweet Potatoes, Peas, and Potatoes to provide carbohydrates, fiber, and select micronutrients. These starch and legume ingredients are staples of the industry and are used by almost all pet food manufacturers.
There are also minor quantities of other ingredients such as Tomato Pomace and Flaxseed. These ingredients boost the overall levels of dietary fiber and the Omega 3 Fatty Acids.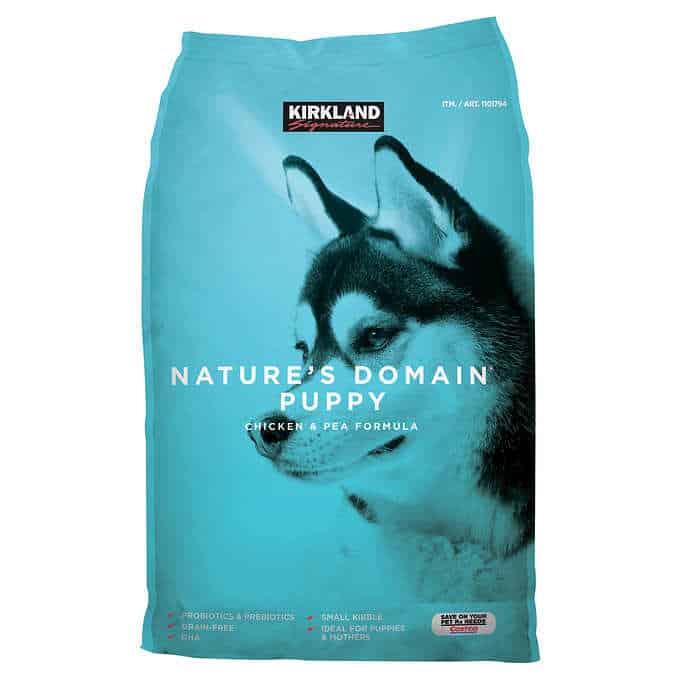 While many puppy owners choose to feed their puppies all life stages food, using a dedicated puppy can provide advantages. Often the food comes in smaller kibble sizes and has a more suitable nutritional balance to suit puppies' growing bodies.
Nature's Domain's puppy food recipe is very similar to the adult Nature's Domain recipes in its choice of ingredients and nutrition.
It utilizes a mix of Chicken and Chicken Meal as its core ingredients. This combination of whole chicken and a meat meal provides a satisfactory proportion of protein and fat, which will enable a puppy's growth and high activity.
Past its Chicken content, the recipe uses a mix of Peas, Chickpeas, Lentils, and Fava Beans.
This large range of legume ingredients provides carbohydrates, plant-based protein, fiber, and select micronutrients.
Salmon Meal & Sweet Potato Review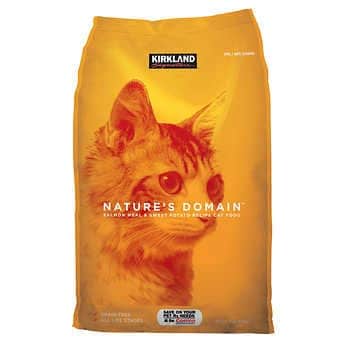 Kirkland may have a smaller range of cat food recipes than dog food recipes but that doesn't mean they should be dismissed. The above Salmon & Sweet Potato is a respectable choice for any cat owners on a budget.
The recipe's primary ingredient is Salmon Meal which is a dense source of nutrition. This is as it has already had the bulk of its moisture removed leaving behind a dense source of protein and fat.
The recipe also includes a smaller portion of Ocean Fish Meal which is a common ingredient in pet food. You can read about Ocean Fish Meal in our article Ocean Fish Meal In Dog Food.
Outside of these two fish ingredients, Kirkland utilizes a mix of Sweet Potatoes, Peas, and Potatoes. This mix of starch and legume ingredients provides a mix of carbohydrates, plant-based protein, and fiber.
Nature's Domain Grain Free Organic Chicken & Chicken Liver Review
Most cats can't get enough of wet cat food and the above recipe from Kirkland will not break this trend. The recipe utilizes organic ingredients which will ensure a high-quality result.
Chicken and Chicken Liver are the recipe's two primary ingredients that will surprise no one. This combination provides a very satisfactory proportion of protein and fat which is well suited to cats.
Also, the Chicken Liver can greatly enhance the flavor of the recipe and boost the levels of some beneficial vitamins and minerals that may be lacking in traditional meat cuts.
There is little to no plant matter in the recipe but there are tiny portions of Pea Flour, Agar-Agar, and others. These do not provide any significant nutrition and are mostly used as binding agents.
Kirkland Full Product Range
Dry Dog Food
Adult Formula Chicken, Rice And Vegetable
Puppy Formula Chicken, Rice And Vegetable
Adult Formula Lamb, Rice And Vegetable
Small Formula Chicken & Vegetable
Mature Dog Chicken, Rice, And Egg Formula
Healthy Weight Dog Formula
Nature's Domain Organic Chicken & Pea Recipe
Nature's Domain Salmon Meal & Sweet Potato
Turkey Meal & Sweet Potato
Nature's Domain Beef Meal & Sweet Potato
Nature's Domain Puppy Chicken & Pea Recipe
Wet/Canned Dog Food
Chicken With Vegetables
Turkey & Pea Stew
Dry Cat Food
Salmon Meal & Sweet Potato
Super Premium Healthy Weight Indoor Adult
Super Premium Maintenance Chicken & Rice
Wet/Canned Cat Food
Nature's Domain Grain Free Organic Chicken & Chicken Liver
Nature's Domain Grain Free Organic Chicken & Turkey