The Tractor Supply Company is an American retail store. It stocks products related to home improvement, lawn & garden maintenance, agriculture, livestock, and pet supplies. However, livestock and pet products make up the bulk of their sales.
The company has over 1700 stores spread across the United States and has been in business for over 75 years. The companies headquarters are in Nashville, Tennessee.
Tractor Supply Company has its own exclusive brand of pet food, which is 4Health. 4Health has an extensive product range, including grain-free and grain inclusive formulas, canned dog food, and niche products such as puppy, senior, and small/large breed recipes.

Should I Buy My Dog Food At Tractor Supply?
Many dog owners are hesitant to support and purchase their products from large retail brands like PetSmart or PetCo. Instead, they choose to support small local pet retailers.
So, where does Tractor Supply fit in? It certainly isn't one of the behemoths of the pet food world, but it is far from a mom and pop shop and has a vast number of stores nationwide.
If Tractor Supply is local to you and you are regularly in the area or visiting for other reasons, there is no reason you should not purchase your dog food there. They offer competitive prices and a broad range of products from reliable and trusted brands.
However, if Tractor Supply isn't local or you wouldn't frequently shop there, you should price up and consider other online retailers like Chewy, who could save you not only time but also money. They offer the convenience of home deliveries and subscription-style services, which have catapulted their growth.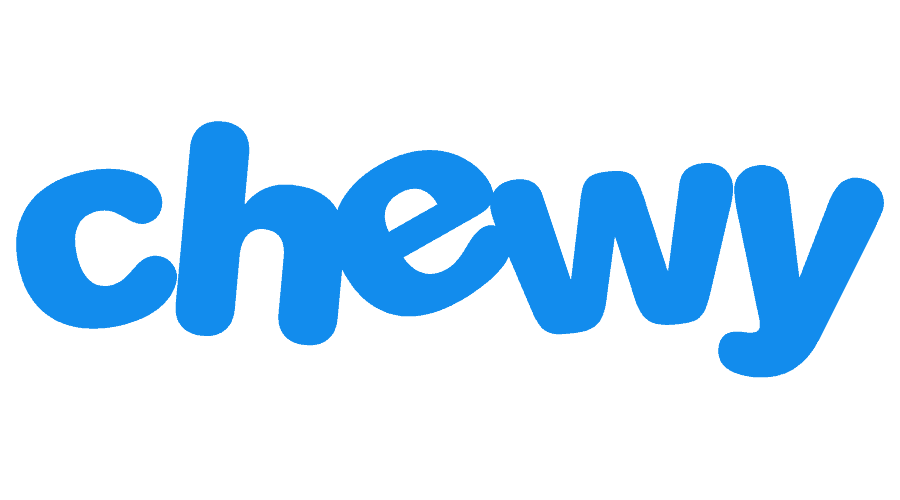 Best Dog Food At Tractor Supply
4Health Untamed Red Canyon Recipe Review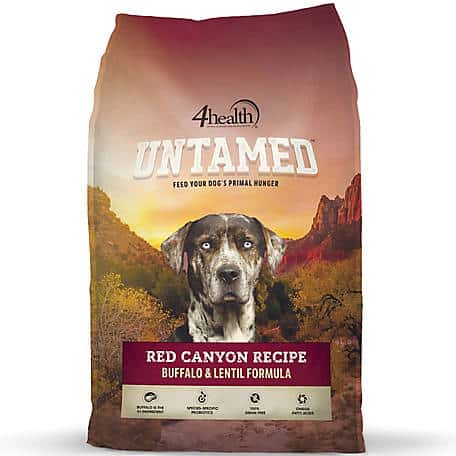 4Health is Tractor Supply's own brand, so it will come as no surprise to regular visitors that it is up for discussion.
The Untamed sub-brand of 4Health is a limited ingredient range for dogs with dietary sensitivities and allergies. Despite this focus, this recipe is also suitable for dogs with no issues thanks to the excellent nutrition it can provide.
The recipe has an above-average proportion of both protein and fat. This nutritional profile is thanks to the generous portion of Buffalo and Beef Meal, which is at the core of the recipe.
The other ingredients present are a mix of legume ingredients such as Lentils, Chickpeas, and Peas. These three ingredients are regular features in many dog food recipes thanks to their relatively low cost and high nutritional value.
There are some additional minor ingredients present, including Dried Yeast, Tomato Pomace, and Flaxseed. These ingredients are present to provide fiber and micronutrients.
Merrick Backcountry Pacific Catch Recipe Review

Merrick's Backcountry range is a blend between traditional dry kibble and freeze-dried raw food. This mix and style of recipe is unique to Merrick and can be extremely appealing to some dogs.
The above Pacific Catch recipe contains a massive proportion of fish ingredients, including Salmon, Salmon Meal, and Whitefish Meal. These fish ingredients provide an excellent proportion of protein and fat. However, given the large portion of Salmon, the level of the Omega 3 Fatty Acids is surprisingly low.
The recipe is rounded out with the usual mix of plant-based ingredients such as Sweet Potatoes, Potatoes, and Peas. These provide carbohydrates and dietary fiber.
There is a small portion of some vegetable by-products present, such as Potato Protein and Pea Protein. However, the proportion of these is small enough that it is not significant. You can learn more about these ingredients in our articles, Potatoes, Potato Protein & Potato Starch in Dog Food & Peas, Pea Protein, Pea Flour, and Pea Fiber in Dog Food.
Holistic Select Adult & Puppy Health Salmon, Anchovy & Sardine Meal Recipe Review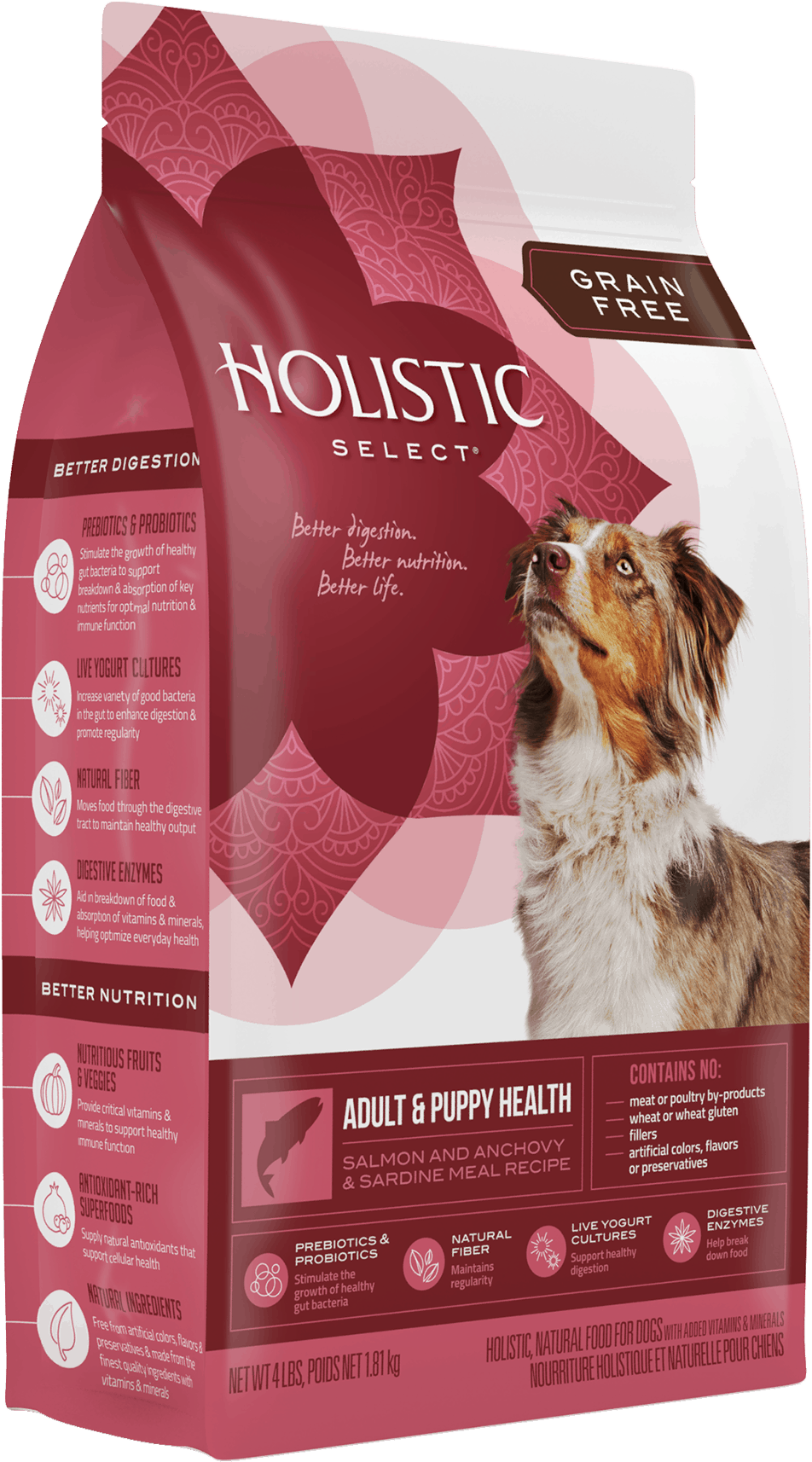 Holistic Select used to be part of the Eagle Pack brand, but it is now it's a stand-alone brand. The WellPet group of pet food brands owns Holistic Select, and they also own other well-known brands such as Wellness and Old Mother Hubbard.
The above recipe uses an unusual mix of seafood ingredients, which earns it a mention in this article. The ingredients include Salmon, Anchovy, and Sardines. This combination comes together to provide an excellent proportion of protein.
While still satisfactory, the proportion of fat in Holistic Select's formulas is lower than some of its competitors. This lower level of fat could be advantageous to older dogs who are not as active as they were in their youth or those dogs who are overweight and are attempting weight loss.
The formula uses a range of Starches, Legumes, and Pumpkin to provide its carbohydrate content and is free of any grains or by-products. These vegetables also offer an ample portion of fiber to aid digestion.
Earthborn Holistic Unrefined – Smoked Turkey Review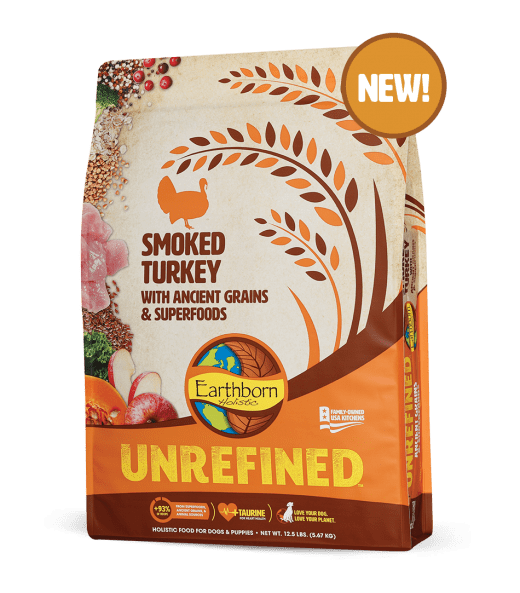 Earthborn Holistic is a staple of the premium dog food market. In the past, they have relied heavily on legumes like most other brands. However, they recently released a new grain-inclusive range known as Unrefined. This release was a response to the links between legumes and canine heart disease.
The above Smoked Turkey recipe is one of four available, and its core meat ingredients include Turkey, Turkey Meal, and Eggs. This mix provides a satisfactory proportion of animal-based protein and fat.
Earthborn Holistic made the decision not to use some of the more controversial grains in their new range and instead use some less common ones.
Examples include Quinoa, Buckwheat, Oatmeal, and Chia. This broad range of grain ingredients can provide a modest proportion of carbohydrates, fiber, and select micronutrients. You can learn more about Buckwheat in our article Buckwheat In Dog Food.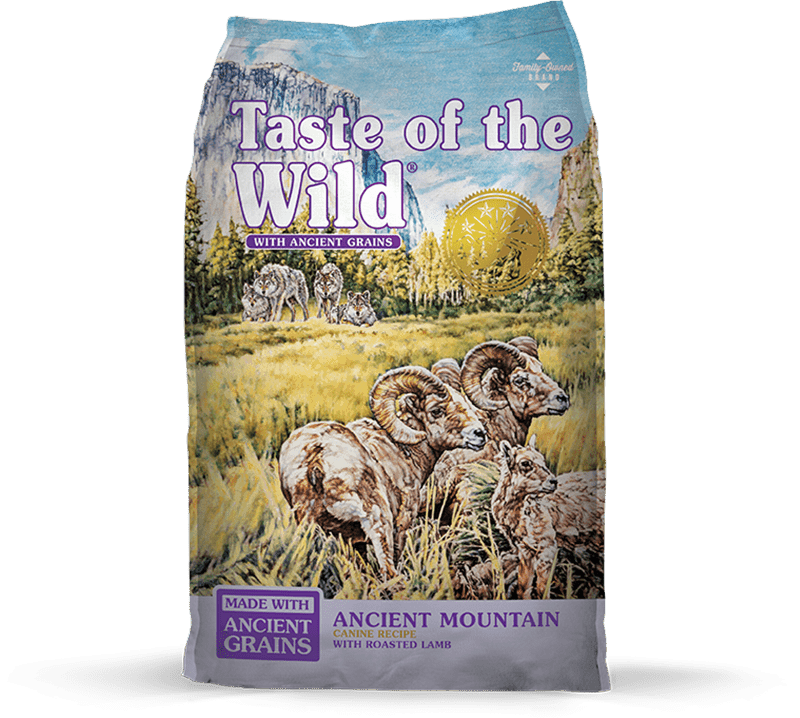 In remarkably similar circumstances to the Earthborn Holistic's new Unrefined range, Taste of the Wild has also chosen to produce a grain-inclusive range in response to the links between legumes and canine heart disease.
This new "With Ancient Grains" range takes many of Taste of the Wild's popular dry dog food recipes and replaces the legume ingredients with a variety of grains.
The Ancient Mountain's core ingredients are Lamb and Lamb Meal. This combination ensures the proportion of the recipe that consists of meat is high, and as a consequence, the protein and fat proportion is also satisfactory.
The grain ingredients used by Taste of the Wild are slightly different than Earthborn Holistic. They include Sorghum, Millet, and Pearled Barley. While this a different choice of grains, they offer very similar nutrition and benefits.
You can learn more about these ingredients in our articles Sorghum In Dog Food, Millet In Dog Food & Barley In Dog Food.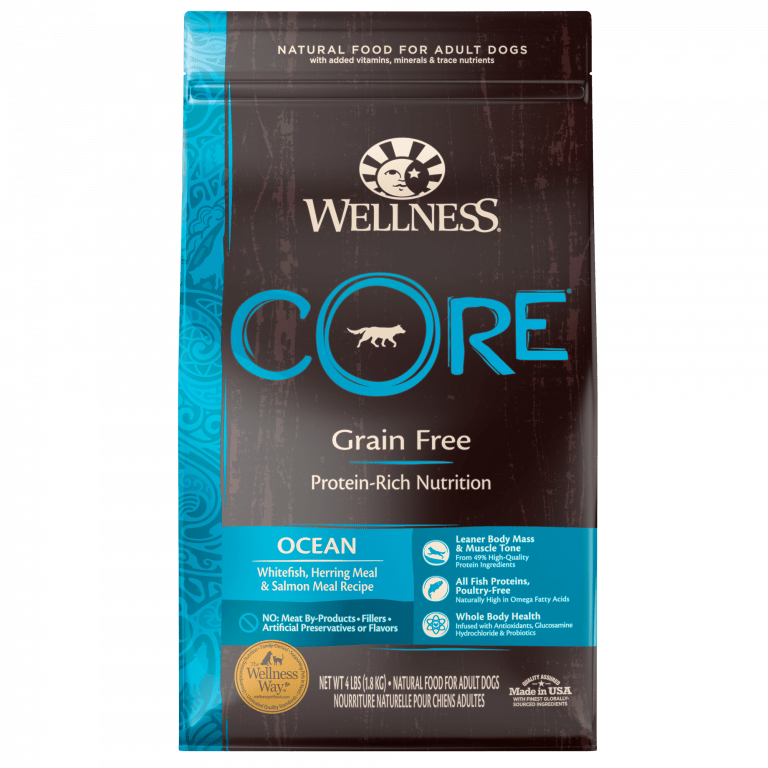 Wellness is a reputable brand that has featured on the shelves of many stores for decades. While some premium brands have moved away from large retail stores or websites, Wellness has stuck around and is readily available at Tractor Supply and others like PetSmart.
Their Core range is one of their most popular and features a variety of formulas for adult dogs and puppies.
Their Ocean Formula is one of our favorites and features a variety of fish ingredients, but the ingredient in the highest proportions is Whitefish. Other fish ingredients present include Salmon Meal, Herring Meal, and Menhaden Fish Meal. The combination of Whitefish and other oily fish ingredients provide an ample portion of protein and fat. However, what puts this recipe apart from others is the level of the Omega 3 Fatty Acids, which, as we discuss regularly, can provide several health benefits.
Many readers may not be familiar with Menhaden Fish Meal. It is a small oily fish from the Atlantic Ocean that is low-cost yet rich in protein and is used by manufacturers as an alternative to low-quality and inexpensive vegetable by-products like Pea Protein.
Find out more about this in our article, Menhaden Fish Meal In Dog Food.