Got a pooch with runny stool? Wondering if Dried Beet Pulp can be beneficial or disadvantageous to pets? Or perhaps you saw it as a minor ingredient on your dog's favorite formula?
What is Dried Beet Pulp?
If you're a horse-lover & owner, then you've probably come across beet pulp in your horse's feed. However, if you aren't familiar with it from its use as horse feed, Beet Pulp is also a frequent ingredient seen in dog food and is the leftover product of sugar beet that has undergone processing.
Now you might be thinking, isn't there high levels of sugar and carbohydrates in sugar beet? Yes, there is! But when sugar beet undergoes processing, all the "sugar" is extracted from the product via repeat processing.
This leaves behind a number of by-products, including Beet Pulp, which is a high fiber, low sugar ingredient. This by-product that may have gone to waste in the past is now sold to dog food manufacturers and livestock producers.
Many pet owners are scared or fearful of by-products, such as Beet Pulp. But, the Canadian Veterinary Medical Association uses Beet Pulp in their piece, dispelling the myth that by-products are inferior.
What is Fiber?
Fiber is a component that is essential to your dog's diets. It's the parts of a plant material that can not be digested in your dog's small intestine.  Fiber is also known as Bulk or Ruffage.
This fiber cannot be absorbed as it is resistant to the enzymes in your dog's stomach and intestines that break down ordinary nutrients.
While this indigestible material may not sound like a positive addition, it is, in fact, very beneficial and for some essential. 
Fiber is advantageous because it ensures your dog's stool is firm, gentle, and has a regular consistency. There are many sources of fiber found in dog foods. Today, we'll focus on a controversial source of fiber – Dried Beet Pulp.
The Controversy – Why is Dried Beet Pulp in Dog Food?
Has your dog ever had runny stool? Is he prone to diarrhea? Our dog's gastrointestinal health has become an increasingly common concern among dog owners and veterinarians. For this reason, dog food companies have begun adding excellent sources of fermentable fiber that could remove excess water from your dog's digestive tract.
Dog food companies and animal nutritionists state that beet pulp is an excellent source of moderately fermentable fiber that will bulk up your dog's stool and maintain their gastrointestinal health.  
What exactly do we mean by moderately fermentable fiber? According to IAMS pet food, moderately fermentable fiber absorbs excess water, removes excess waste from the digestive tract &, when fermented, fiber provides an excellent source of energy for pets.
The Positive of Dried Beet Pulp in Dog Food
While most vegetable and plant by-products are considered poor quality ingredients, this is not the case for Beet Pulp. Dried Beet Pulp can have a range of impressive benefits for your dogs! Here we have just listed a few potential benefits of beet pulp:
Contains gentle fiber that won't disrupt the natural flow of your pet's gastrointestinal tract

When the Beet Pulp ferments, it produces volatile fatty acids that your pets can use as a source of energy.

Increased colon health

The fiber present in Beet Pulp can prevent runny stools or diarrhea 

Soluble fiber absorbs excess water
While all of the above-listed benefits share a common theme – improved digestion, they are still notable. In moderation, Dried Beet Pulp is an excellent source of fiber that can keep your pet's gut happy & healthy.
Dog Food Formulas With Dried Beet Pulp
Dried Beet Pulp is not a common ingredient in dog food, but a select number of premium brands do utilize it. Examples include Zignature, Crave, and Bully Max.
Below are two dog food formulas that we rate very highly and that use small quantities of Dried Beet Pulp as a source of fiber. Check out the full reviews of each recipe for an in-depth look.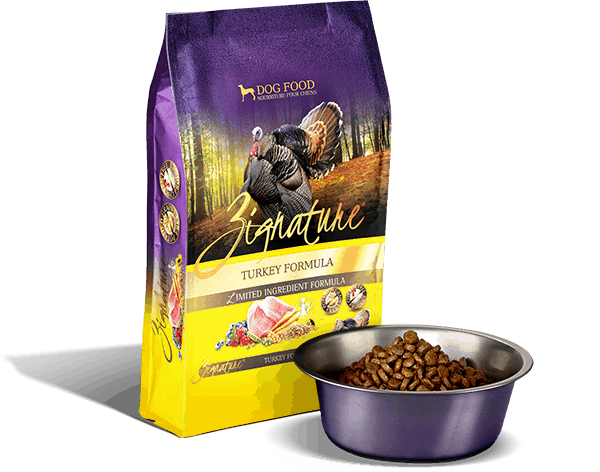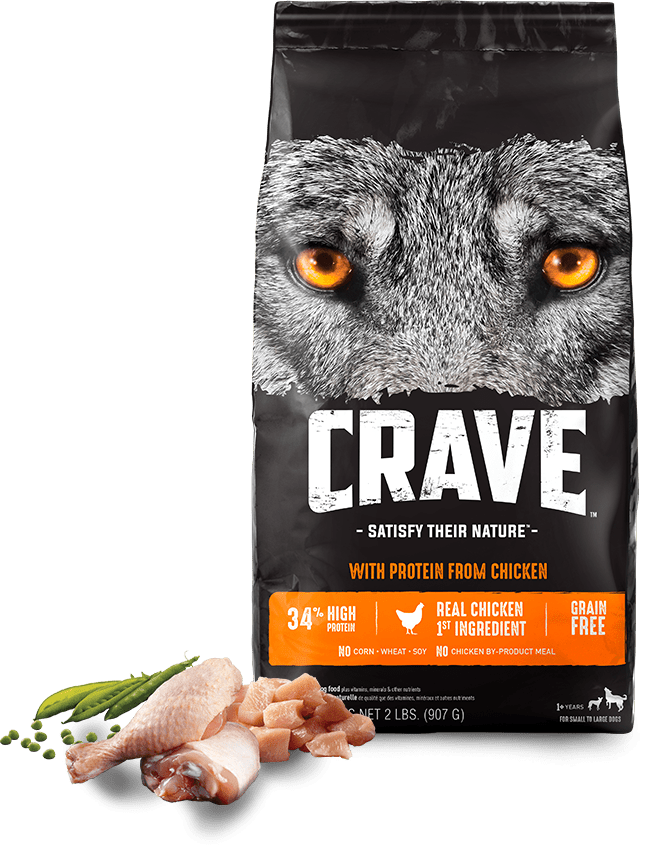 The Negatives of Dried Beet Pulp in Dog Food
It's surprisingly challenging to associate potential disadvantages that Beet Pulp may have on our pet's diet. This is because Beet Pulp is relatively healthy and beneficial in moderation.
Moderation is an essential note in that statement. As in theory, Dried Beet Pulp could be used as a cheap filler that does not provide the core nutrients your dog needs – protein and fat.
However, some dogs with a sensitive stomach or dysfunctional gastrointestinal tract may experience allergies or constipation. Excess dietary fiber can be linked to a feeling of fullness, bloat, and flatulence.
Nevertheless, there is currently little to no evidence suggesting that beet pulp is a bad or "controversial'" ingredient in our dog's food.
Dog Food Formulas Without Dried Beet Pulp
Don't think that Dried Beet Pulp is an appropriate dog food ingredient? Some premium dog food brands do not use Dried Beet Pulp and instead rely on other ingredients to provide much-needed fiber.
Below are two recipes that we have given excellent reviews to that are Dried Beet Pulp free. Instead, they use a mix of Legumes, such as Peas and Chickpeas, and other fiber providing ingredients like Tomato Pomace.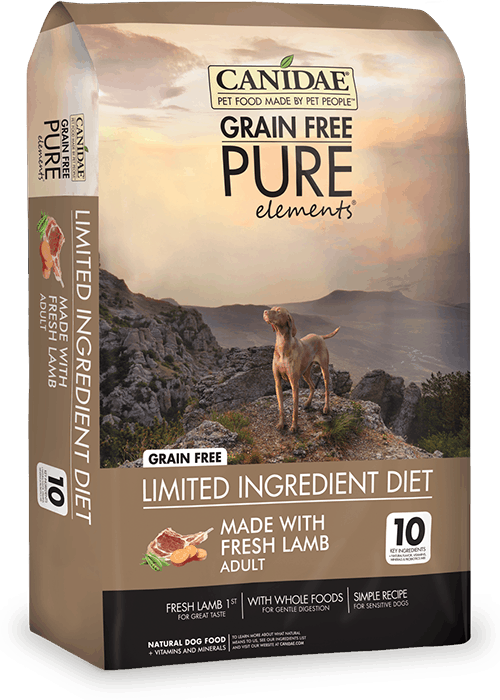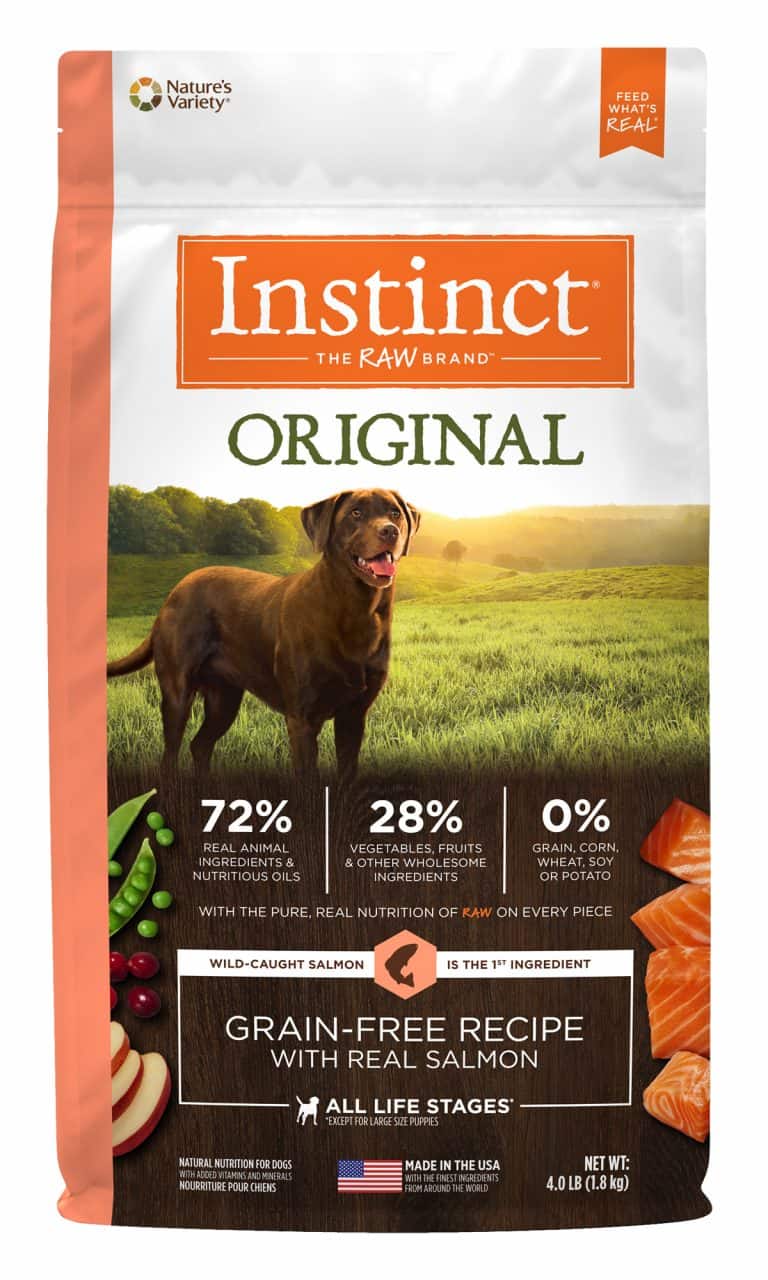 Dried Beet Pulp – Final Thoughts
We can confidently state that beet pulp has primarily gained a bad reputation among dog owners since it's been considered an "unnatural" ingredient.
However, our research suggests that beet pulp can be quite beneficial to our dog's diets as it can help maintain a healthy gut and digestive system. Dried Beet Pulp is one of many high fiber ingredients that dog food manufacturers are making use of.
Whether it is the best or most preferred is a matter of opinion, and every dog will react to each ingredient differently.