Ruff Greens Information
Ruff Greens is a relatively new brand that focuses on its core dog supplement, which shares its name. Despite their young age, Ruff Greens has grown in popularity massively and is used by thousands of dog owners.
Their core supplement is designed to be combined with a dog's core diet of dry or wet food but can also be taken by itself.
Ruff Greens appears to be associated with Doctor Dennis Black, who is Naturopathic Doctor. Doctor Dennis Black is associated with a human supplement company known as Texas Superfood.
Ruff Green's website makes an explicit mention on every one of its pages that Dennis Black is not licensed to practice human or veterinary medicine.
However, it is not clear whether Doctor Dennis Black is the one who has formulated Ruff Green's products or if he is merely the owner.
While it's not clear where this facility is located, Ruff Greens is produced within the United States at an FDA-registered facility. It is extremely common for US-based brands to keep their manufacturing within the United States due to past issues with foreign manufactured or sourced pet products.
Like many of the new pet food and pet supplement brands, Ruff Greens offers a subscription service that allows dog owners to have their products shipped directly to them at regular intervals.
Brands like Nom Nom, Ollie, and The Farmer's Dog as well as the pet food website Chewy have popularized this model and seen huge success from it.
In addition to the convenience it offers, this subscription service applies a discount to their products, making them more affordable to repeat customers.
Ruff Greens Product Range
Ruff Greens has a relatively small product range featuring their core powder style supplement and a few additional dog supplements.
The core Ruff Greens powder comes in two sizes, one for small and medium-size dogs and another for large breed dogs. While these may be classified as different products, we believe that the only difference between these two is the quantity or volume of Ruff Greens supplement they contain.
All three of Ruff Greens' other supplements come in liquid form, which is quite unusual as most other brands tend to use powders or chews. There is a liquid supplement for Joint Care, Immune System, and a Multi-Vitamin which are all popular supplement types.
Ruff Greens does not produce any traditional dog food products such as dry dog food, wet/canned dog food, or dog treats.
Ruff Greens Nutrition
Given that Ruff Greens is a supplement product, its nutritional value is less critical than if it was a food product and the proportion of protein and fat that it can provide is not worth discussing in detail.
However, Ruff Greens does contain high levels of select vitamins and minerals that can have a beneficial effect on a dog's health and wellness.
Examples include the B Vitamins like Vitamin B3, B6, and B9, as well as minerals like Selenium, Chromium, Zinc, and more.
While the benefits of consuming these vitamins and minerals in supplement form are not conclusive, they can provide benefits such as improved brain function and nerve function, increased energy levels, a more robust immune system.
If you are interested in learning more about canine nutrition we highly recommend you check out our Dog Food Guide. In this guide, we discuss all the components of a dogs diet, different food types, and ingredients.
Ruff Greens Ingredients
High-Quality Meat & Fish Ingredients
Ruff Greens supplements do not contain any meat or fish ingredients.
Meat and fish content is extremely important for dogs and we recommend that you select a dog food recipe with a large portion of animal-based content.
However, for dog supplement products, the presence of meat or fish ingredients is not critical.
Other Notable Ingredients
The base of the Ruff Greens supplement is made up of various grain ingredients, including Rice Bran, Wheat, and Barley. Grain ingredients like these can be controversial additions to pet food, with many being against their use.
Over the last few decades, it has become an increasingly common opinion that grain ingredients like these are 'fillers' and used to pad out pet food recipes at low cost.
Despite this, some brands, such as Purina, have continued to use grains extensively and believe they are suitable additions to a pet's diet.
However, when grain ingredients such as these are used in dog supplements, there is less concern and opposition given the tiny portion size. These grain ingredients provide a minute portion of carbohydrates, fiber, and plant-based protein.
If you'd like to learn more about some of these ingredients, you can check out our discussions in the below articles.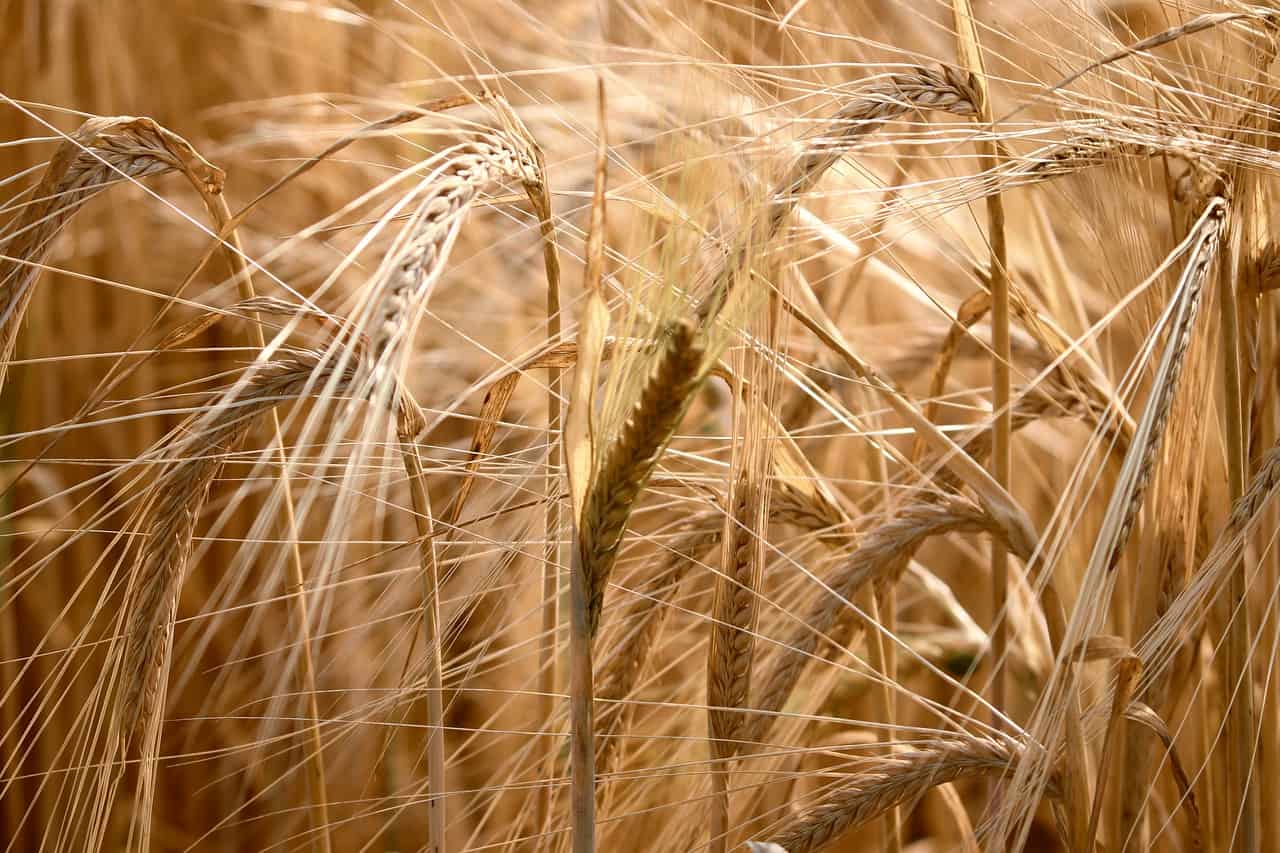 Flaxseed is an extremely common inclusion in dog food recipes, and it also features within Ruff Greens supplements. It is best known for being an excellent plant-based source of the Omega 3 Fatty Acids, which is one of Ruff Greens' primary traits.
These Omega 3 Fatty Acids are believed to provide several health benefits to dogs, including an improvement in the condition of their skin and coat, a reduction in the risk of certain diseases and health problems, and improved cognitive function.
However, Flaxseed has several additional benefits outside of the presence of these Omega 3 Fatty Acids, which many are completely unaware of. You can learn more about these additional benefits in our article Flaxseed In Dog Food.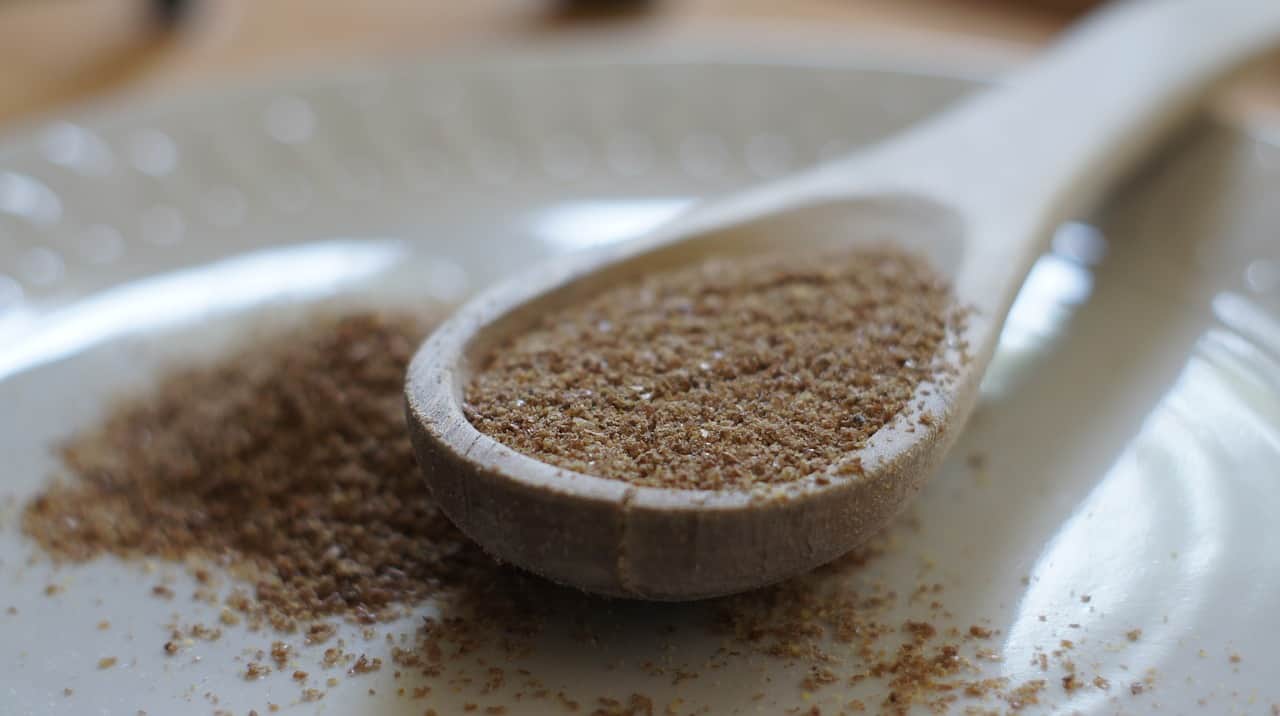 Brewer's Yeast is another common minor addition to pet food recipes but is used less widely than Flaxseed by pet food brands. Brewers Yeast is included because it is thought to provide several health benefits and is a source of some beneficial Vitamins and Minerals.
The best known example of this is the high levels of the B Vitamins present in Brewers Yeast including Vitamin B3, B6, and B9. These are though to promote healthy skin, hair, eyes, and improve liver function.
However, the health benefits of Brewers Yeast are less conclusive, and many are skeptical of them. You can read more about its potential benefits and its criticism in our article Brewers Yeast In Dog Food.
Ruff Greens Animal Testing
We can not find any information on whether Ruff Greens participates in any form of animal testing or feeding trials for its products.
Many smaller pet food and supplement brands do not perform large-scale testing or trials and avoid disclosing this information as it could be perceived negatively.
While this lack of information sharing helps the brands avoid bad press, we would prefer if there were increased transparency.
We strongly believe that laboratory or invasive testing of animals is a cruel and outdated practice. We hope that in the future, it will be eliminated.
Ruff Greens Recalls
Based on our research (FDA, AVMA, DogFoodAdvisor), we have no information that Ruff Greens supplements have ever been involved in a recall which makes Ruff Greens a recall-free brand.
However, given the brand's extremely young age and the fact it is a supplement company, this recall-free record is not surprising.
It is extremely rare for a dog supplement to undergo and recall and they are not monitored or scrutinized as strongly as traditional pet food products.
Nevertheless, this does not mean Ruff Greens can not be recalled in the future and dog owners should always be vigilant of any future recalls of Ruff Greens or any other pet brand to ensure their pets remain safe.
Best of Ruff Greens
Ruff Greens Review
ㅤ
Of all of Ruff Green's products, their core powdered supplement is their most popular. As we mentioned earlier, this powdered supplement is designed to be mixed with a dog's normal diet but can be given at other times.
The core ingredients of the supplement are grains like Rice Bran, Wheat, and Barley. As we mentioned earlier, these ingredients are sources of nutrition such as carbohydrates, plant-based protein, and fiber. However, given the small portion size, these values are not significant.
However, outside of these grain ingredients, Ruff Greens contains several beneficial additions, including Flaxseed, Brewers Yeast, various powdered fruits and vegetables, as well as probiotics, and more.
Flaxseed is a reliable plant-based source of the Omega 3 Fatty Acids and Brewers Yeast is a source of several notable vitamins and minerals such as the B Vitamins.
While the benefits of all of these ingredients are not conclusive, many strongly believe in them and they see extensive use throughout the industry.
Ruff Greens Featured Articles
At this time, Ruff Greens has not been featured in any of our articles.
Ruff Greens Full Product Range
Dog Supplements
Ruff Greens Regular Size
Ruff Greens Large Size
Maximum Mobility
Colloidal Silver
VitaSmart Liquid