While almost every pet food website is happy to walk you through the best dry cat food recipes or the perfect cat food for your dog's allergies or tastes, very few are willing to point out cat foods that should be avoided.
There are several reasons that a cat food recipe could be considered one of the worst. The most notable of these factors include a poor nutritional profile, poor quality ingredients, or a consistent history or trend of recalls or safety lapses.
We will walk you through some of these factors and then highlight which cat food brands we think you should avoid no matter what.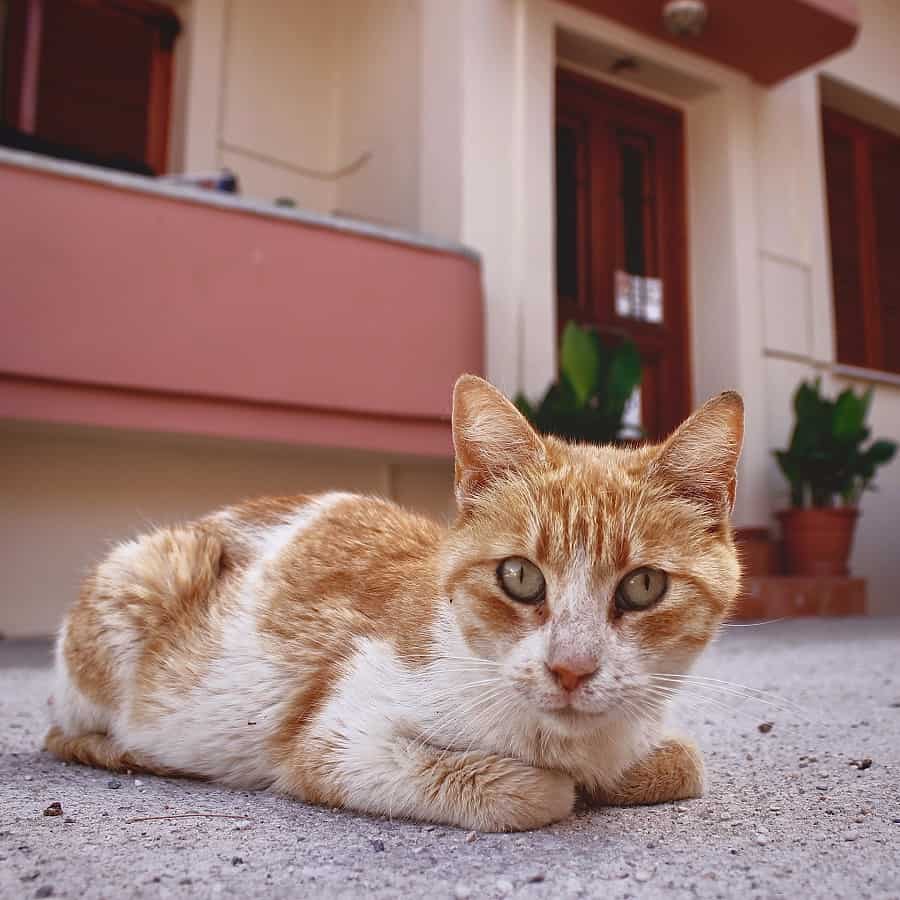 The Worst Cat Food Ingredients
The question of which ingredients found in cat food are poor quality is a controversial and touchy subject. Many individuals within the industry will push that certain ingredients can offer cats with appropriate nutrition and should not be avoided.
But others will push the point that some of these ingredients are chosen thanks to their low cost and are often the poorest and least nutritious cuts of meat.
Unnamed Meat & Fish Ingredients
Meat and fish ingredients that are not clearly named or defined should be avoided as much as possible. The reasoning behind this isn't that they can not provide nutrition but the fact that they are not accountable.
The manufacturer could alter or change what these ingredients consist of as they please, which could have a negative impact on your dog's health.
Plant-Based Ingredients
Many of the lower-cost cat food brands utilize a large range of poor-quality vegetable and grain ingredients. Examples of these could include grains like Corn and Wheat or starches like Potatoes.
In contrast to dogs, cats do not need to consume any plant-matter in their diet and would be better off without them. What is especially damaging to cats is consuming high quantities of these carbohydrate-dense ingredients.
Even if they are 'higher-quality' or not processed, plant-based ingredients need to be present in small portions to ensure there is a plentiful supply of animal or fish-based protein.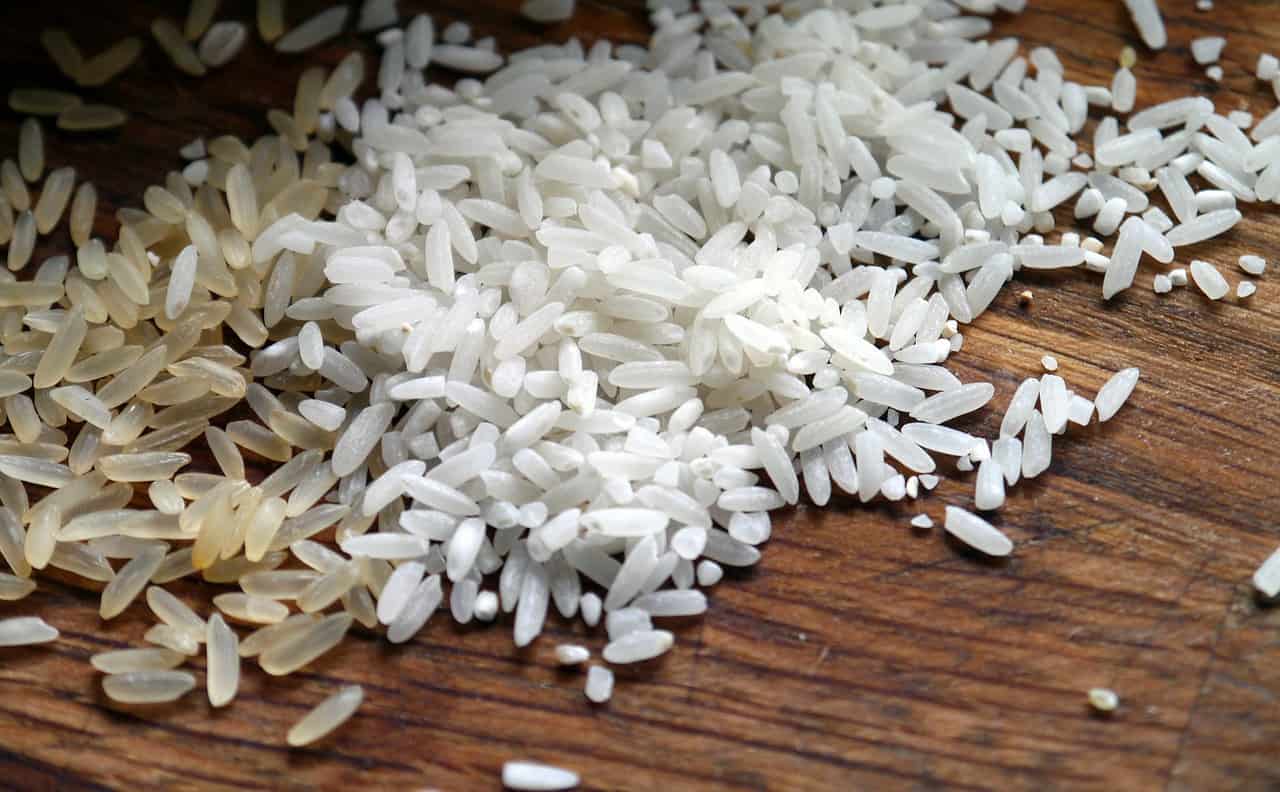 Inappropriate Cat Nutrition
The ideal nutrition for cats is a regularly debated topic, and there are many contrasting opinions. Regardless of these, the AAFCO set out minimum levels of nutrients such as protein and fat that cat food must contain to be sold in the USA.
While these standards set out minimum levels, we and many others do not believe they are sufficient nutrition for most cats.
We will reiterate that cats should not consume large proportions of carbohydrates, as they are not an ideal component of their diet. Instead, almost all cats would be better served with a diet focused on animal-based protein and fat.
Most low-cost and poor quality cat food brands only just surpass the minimum standards set by the AAFCO and then make use of low-cost plant-based ingredients to pad out their recipes.
Unsafe Cat Food
Unsafe cat food is an even bigger concern than cat food that is poor in ingredient quality or nutrition. Unsafe cat food can lead to your cat feeling unwell, being sick, or even death in extreme cases.
There are a number of ways cat food can be unsafe. These include the inclusion of foreign material, contamination from pathogens, unsafe nutritional values, or spoilage from improper storage.
Issues like this are often distributed to consumers through recalls. These recalls aim to provide information and to strongly suggest or insist that consumers return/throw out the products described.
Consumers should be very cautious of cat food brands with a consistent history of recalls, especially if they relate to issues such as contamination. A consistent history of contamination or other serious lapses will suggest improper safety and quality procedures.
If you want to learn more about a brand's recalls, including which recipes were recalled and why we recommend checking out our index of brand review, which you can find here.
The 8 Worst Cat Food Brands
Purina Cat Chow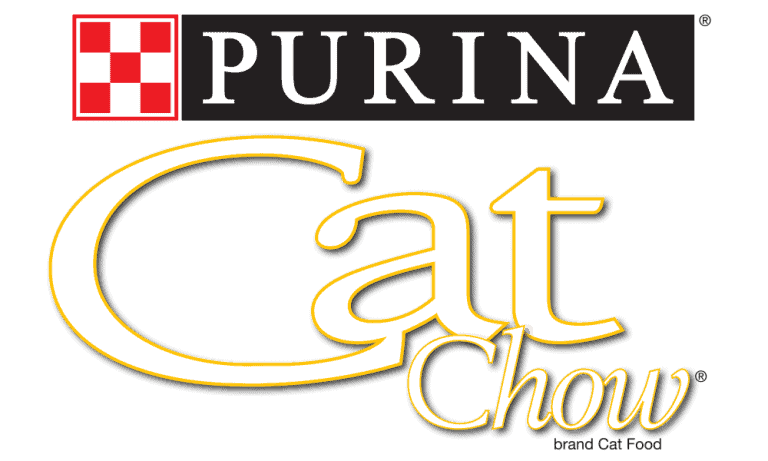 Many pet owners will be very familiar with Purina Dog Chow, but there is also a cat equivalent brand to this, known as Cat Chow.
Purina is a behemoth of a pet food brand that is owned by Nestle. Purina has several well-known sub-brands such as Purina Pro Plan, Purina Veterinary Diets.
While some of the recipes within these brands are high-quality and worth considering, the recipes offered by Cat Chow are not.
Cat Chow recipes contain large proportions of grain ingredients such as Corn, Corn Gluten Meal, Wheat, Rice, and Soy. These ingredients are dense sources of carbohydrates and plant-based protein and not suitable to be eaten by cats in large quantities.
Sadly, Purina Cat Chow is not a recall-free brand, and from our research, we could find at least one recent recall from 2011. This recall was related to possible salmonella contamination.
Salmonella is a serious risk to both humans and cats, and as such, it must be taken very seriously.
The Purina brand as a whole has had several more recalls over the last decade from other sub-brands. This included additional recalls for Salmonella contamination as well as for nutritional imbalances.
Meow Mix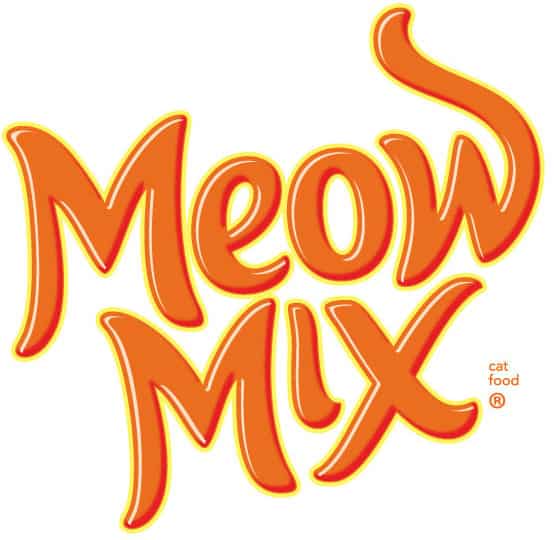 Meow Mix is owned by the large pet food conglomerate J.M. Smucker company, which also owns brands like 9Lives, Natural Balance, and Nature's Recipe.
Sadly Meow Mix is not a nutritious cat food brand, and their recipes are often crammed full of high proportions of carbohydrates.
Many Meow Mix recipes do not have meat listed as their first or second ingredient and instead have dense grains like Corn or Soybean. These ingredients provide not only carbohydrates but also plant-based protein, which is not as optimal for cats as animal-based protein.
From the research we conducted, we believe Meow Mix has never been recalled, which is noteworthy. However, other brands that are a part of the J.M. Smucker company have undergone recalls.
Friskies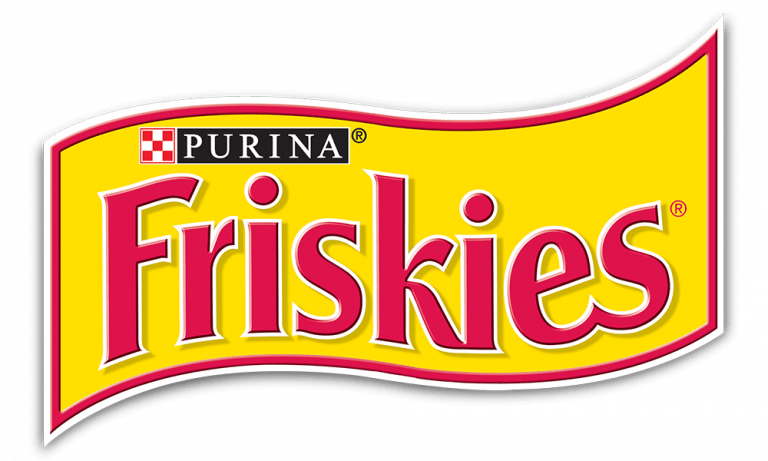 Friskies is another Purina brand, and it specializes in the production of wet/canned cat food. Their presence is widespread and is one of the biggest producers of low-cost wet cat food.
Sadly, Friskies shares many of the traits of the other Purina brand mentioned here, which is Cat Chow.
While Friskies recipes often contain some named meat ingredients like Chicken, they also often contain unnamed meat ingredients like Meat By-Products or Liver.
These vague ingredients are not accountable and, therefore, can not be relied upon as a source of nutrition.
In addition, Friskies makes extensive use of low-quality grain ingredients in its recipes, such as Wheat Gluten, Soy Flour, and Corn Starch Modified. These ingredients provide large proportions of carbohydrates that cats do not need in their diets.
Despite widespread rumors, there hasn't been any Friskies recalls in quite some time. The last recall we could find information on was in 2011 and was due to Salmonella Contamination.
As we discussed earlier, Salmonella Contamination is a serious risk and can harm humans and cats.
9Lives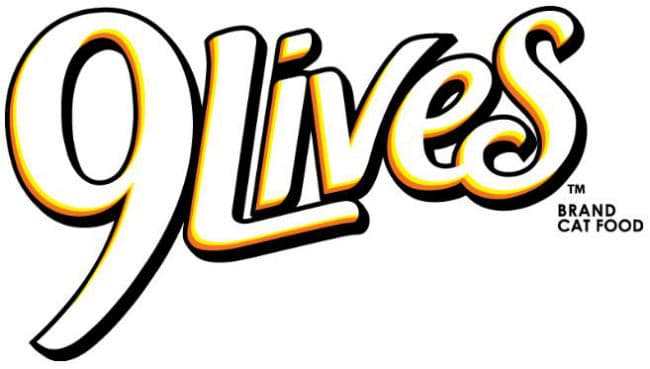 9Lives was founded in 1957 and has been a staple cat food brand in the United States ever since. 9Lives is owned by Big Heart Pet Brands, which in course, is owned by J.M Smucker company.
This parent company owns other pet food brands such as Meow Mix, Natural Balance, and Nature's Recipe.
Like many other brands mentioned here, 9Lives utilizes a large range of dense grain ingredients like Corn, Corn Gluten Meal, Soybean Meal, and Wheat.
These ingredients are not ideal for a cat's diet, and they'd be better replaced with high-quality meat and fish ingredients.
Sadly, 9Lives has two recent recalls against it, one in 2017 and another in 2018.
The 2017 recall affected many of 9Lives' wet cat food recipes and was due to a potential thiamine deficiency.
The 2018 recall from 9Lives was extremely similar to the 2017 recall and also related to potential thiamine deficiency.
While not as severe or worrying as contamination or the presence of harmful chemicals, recalls due to nutritional imbalances are serious and can have effects on cats' health.
Whiskas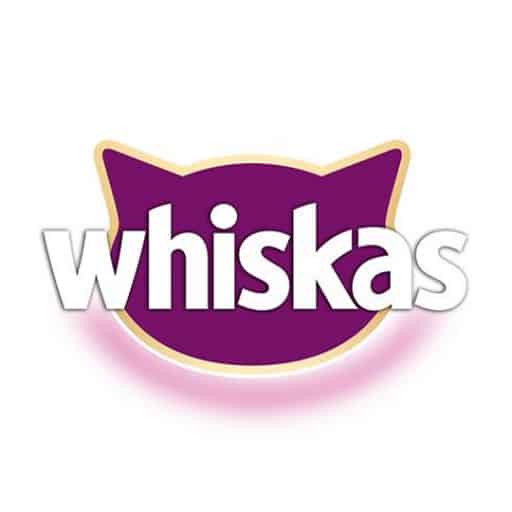 Whiskas is a well-known cat food brand that can be found on the shelves of grocery stores like Walmart. Whiskas is owned by Mars Petcare, which also owns other well-known brands like IAMS, Eukanuba, Royal Canin, and Nutro.
Whiskas is best known for its wet cat food products, but they do produce a large range, including dry cat food.
Whiskas wet cat food recipes often include named meat or fish ingredients like Chicken or Tuna. However, they also contain notable portions of grain ingredients like Corn Starch Modified and Wheat Gluten.
These grain ingredients are not welcome additions to cat food, especially wet cat food.
Whiskas is one of a select few to be featured here to have a recall-free record. This is somewhat impressive given their age and size.
However, Whiskas parent company, Mars Petcare, has had a large number of recalls across its brands.
Sportmix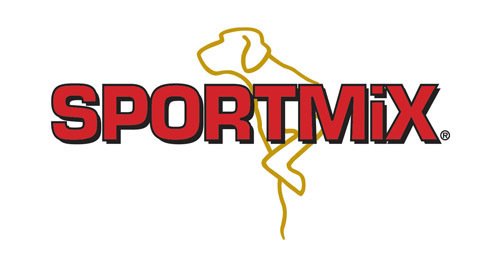 Sportmix is a longstanding dog food brand that has been in operation since the 1920s. They are owned by Midwestern Pet Foods, which also owns brands like Earthborn Holistic. Like many dog food brands, Sportmix expanded into the cat food market in search of growth.
Despite Sportmix being originally designed for sporting and working dogs with requirements for high proportions of protein and fat, the nutrition offered by Sportmix cat food recipes is disappointing.
Sadly, Sportmix has a very recent recall issued against it, which is one of the primary reasons we chose to include the brand.
In late 2020 and early 2021, up to 110 dogs are reported to have died due to consuming Sportmix dog food, with over 200 more getting sick but surviving.
This recall was due to the presence of Aflatoxin, which is a poison. Aflatoxin is a mold that grows on corn and other grain ingredients that are used in Sportmix recipes.
Despite the focus of this recall being on dogs, two of Sportmix's cat food recipes were also included. It is not clear if any cats died or were harmed from this issue, but we suspect so.
Luvsome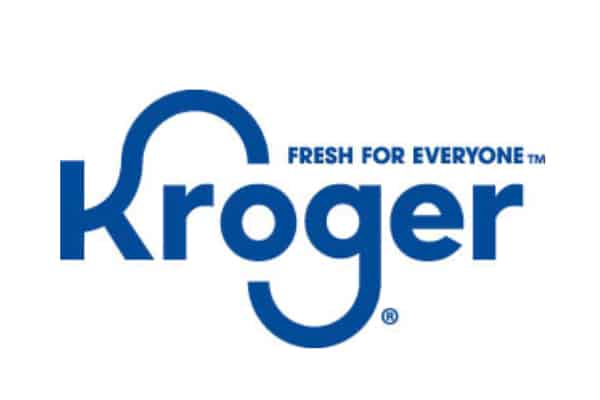 Luvsome is a pet food brand owned and sold by the grocery store Kroger. Kroger is a huge brand that has thousands of locations across the United States. We couldn't find any definitive information on when Kroger started selling Luvsome, but it has been quite some time now.
Luvsome is one of the few brands mentioned here to use whole meat and ingredients, including examples like Chicken and Beef.
Sadly, Luvsome is let down by its plant-based ingredients, which include Corn, Wheat, Brewers Rice, Corn Gluten Meal, and Soybean Meal.
These ingredients are not an ideal component of a cat's diet and contribute to high proportions of carbohydrates and plant-based protein.
Based on our research, we do not believe that Luvsome cat food recipes have ever been recalled, which is worth pointing out.
If you'd like to learn more about Luvsome, including information on its ingredients, nutrition, and product range, check out our Luvsome Brand Review Page.
Grreat Choice
Grreat Choice is not a well-known brand, but shoppers of PetSmart stores will be familiar with it. It is a PetSmart exclusive brand and can not be found in other pet food stores. Like all the brands listed here, Grreat Choice is aimed at the low-cost cat food segment, and it shows.
Some examples of ingredients used in Grreat Choice cat food include Corn, Meat and Bone Meal, Wheat Middlings, Ground Wheat, Poultry Fat, and Corn Gluten Meal.
We've already discussed many of these above, but we want to reinforce that these ingredients are either not accountable or are extremely dense sources of carbohydrates and plant-based protein.
This kind of nutritional profile is not suitable for cats, and they would be better suited to a diet high in animal or fish ingredients.
Grreat Choice has a recent recall against it from February 2017, which related to possible metal contamination. Recalls for metal contamination often come due to lapses in quality control or when ingredients are sourced from lower-quality sources.
Our Cat Food Recommendations
Now that you've learned about some of the worst cat food brands and recipes available, we'd like to introduce you to some of the best.
First, if you are interested in learning more about ca food and feline nutrition, we strongly recommend checking out our Cat Food Guide. Here we discuss the different types of cat food available, what nutrition cats require and why, and what ingredients are commonly found in cat food.
If you are interested in researching and understanding more about a specific cat or pet food brand that isn't mentioned here, head on over to our brand review page, which you can find here.
To date, we have reviewed hundreds of pet food brands and are slowly building up and improving our index of information.