Pure Pet Food Information
Pure Pet Food is one of the leading "Home-Delivered" pet food brands in the UK.
Many of their competitors focus on producing "fresh" food, but Pure instead produces air-dried dog food, which can then be rehydrated.
Air-dried pet food is still quite niche but has been popularized in the last decade by the brand Ziwi Peak.
Pure Pet Food's recipes are produced at a human-grade facility in Yorkshire, England. Pure Pet Food does not outsource any of its production to 3rd parties.
Given that they are an online-based brand that delivers their products, you can not buy Pure Pet Food at physical pet food stores or from online pet food websites like Pets At Home or Zooplus.
Pure Pet Food Product Range
Dog Food
Pure Pet Food has a relatively large product range, given the niche they occupy.
Many other fresh dog food providers have very limited product ranges consisting of three to five recipes, but Pure Pet Food has eight unique recipes and a mixer.
Pure Pet Food does not produce age-specific food such as those for puppies. Instead, they claim that their food is suitable for all life stages and so niche recipes are not necessary.
Cat Food
Pure Pet Food's cat food range is much smaller in size than its dog food range. It only has two unique recipes compared to eight, which is quite a considerable difference.
Despite this, this is still noteworthy as they are extremely few providers of fresh cat food.
Pure Pet Food Nutrition
Dog Food
The nutrition offered by Pure Pet Food dog food recipes varies significantly. However, it is generally average to significantly above-average when compared to other UK-based dog food brands.
They produce some recipes that have very high proportions of protein and fat and others that have alternative balances, such as a high proportion of protein but a lower proportion of fat.
For this reason, it is important that you look at the guaranteed analysis of the recipe you are considering.
Regardless, most Pure Pet Food recipes are suitable for the majority of dogs, including those that are more active.
Below is an example of the nutrition provided by Pure Pet Food dog food recipes.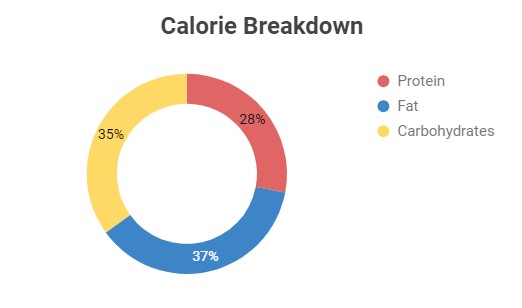 Cat Food
The nutrition offered by Pure Pet Food's cat food recipes is unprecedented when compared to some of their competitors.
The proportion of protein in their recipes is huge, with one recipe being 75% protein and the other being 78%. This is very similar to the nutrition provided by the other major air-dried cat food brand – Ziwi Peak.
This kind of nutrition is very well suited to cats as they are obligate carnivores.
This means that they thrive best on a diet high in animal or fish-based protein and fat. They do not need to consume high levels of plant-based ingredients.
You can read more about cat nutrition in our Cat Food Guide.
Pure Pet Food Ingredients
High-Quality Meat & Fish Ingredients
Chicken
Turkey
Duck
Beef
Whitefish
Given Pure Pet Food's smaller product range, they use quite a broad range of meat and fish ingredients.
All of the above are considered high-quality and can provide a plentiful supply of animal or fish-based protein and fat.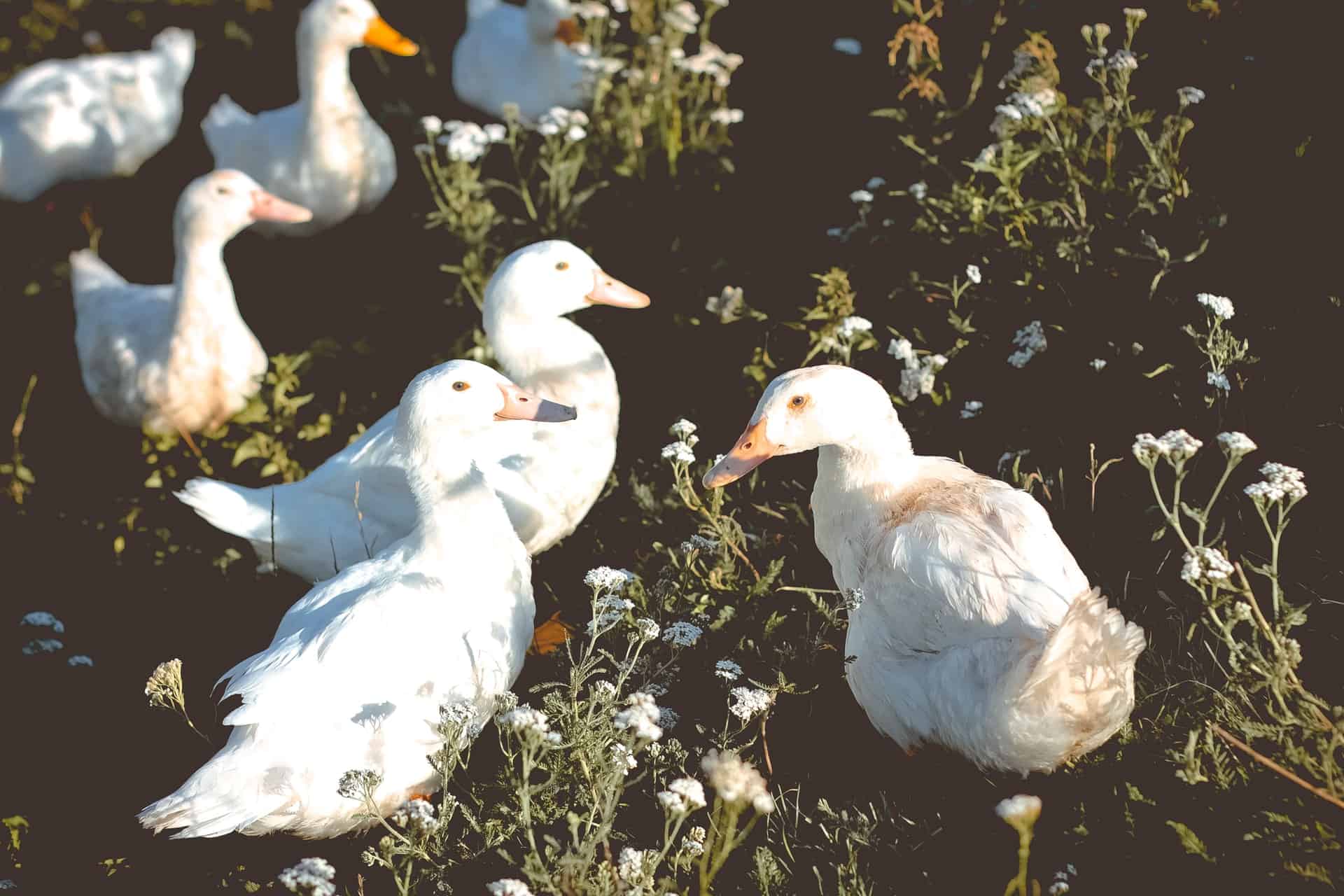 Pure Pet Food, as of yet, does not use any of the less common meat or fish ingredients that some brands do. Examples of this would include Rabbit or Venison.
You can read more about these ingredients and why they are used in the below articles.
Best Hypoallergenic Dog Foods Guide
Other Notable Ingredients
Eggs are an excellent addition to pet food recipes and are extremely underutilized. They can provide a mix of protein, fat, and carbohydrates, along with essential micronutrients.
Also, Eggs are extremely digestible when compared to other ingredients, which means virtually none of their nutritional value is wasted.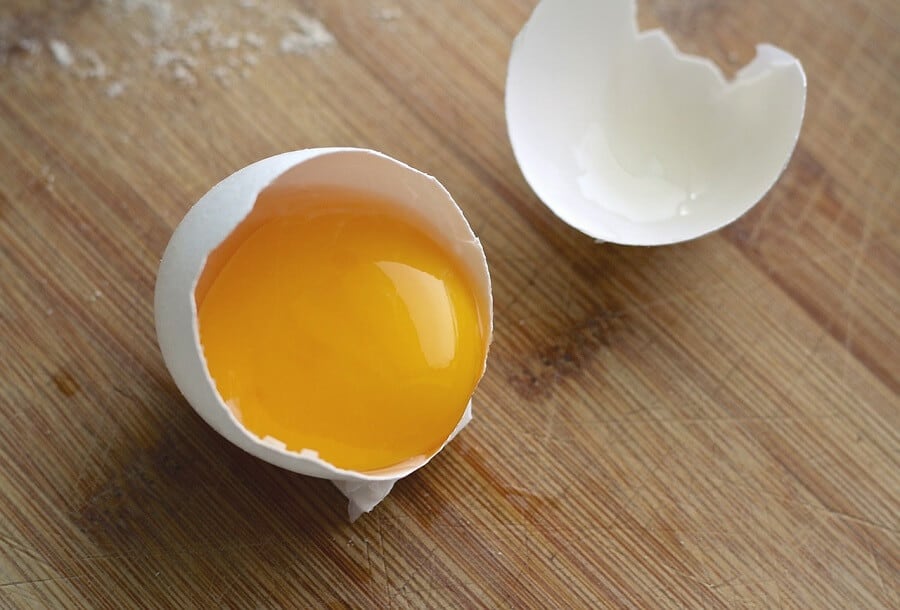 Sweet Potatoes are a starch ingredient and regularly feature in Pure Pet Food's recipes.
Because Sweet Potatoes are a starch ingredient, they are an extremely dense source of carbohydrates, which means that their portion size must be tightly controlled.
Thankfully it is not excessive in most Pure Pet Foods recipes, and you should not be concerned.
Pure Pet Food uses some other vegetable ingredients in its recipes, including Carrots, Parsnip, and Spinach. These are not commonly found in recipes produced by big pet food brands.
Despite this, they are still positive additions and can add additional carbohydrates, fiber, and select vitamins and minerals to a recipe.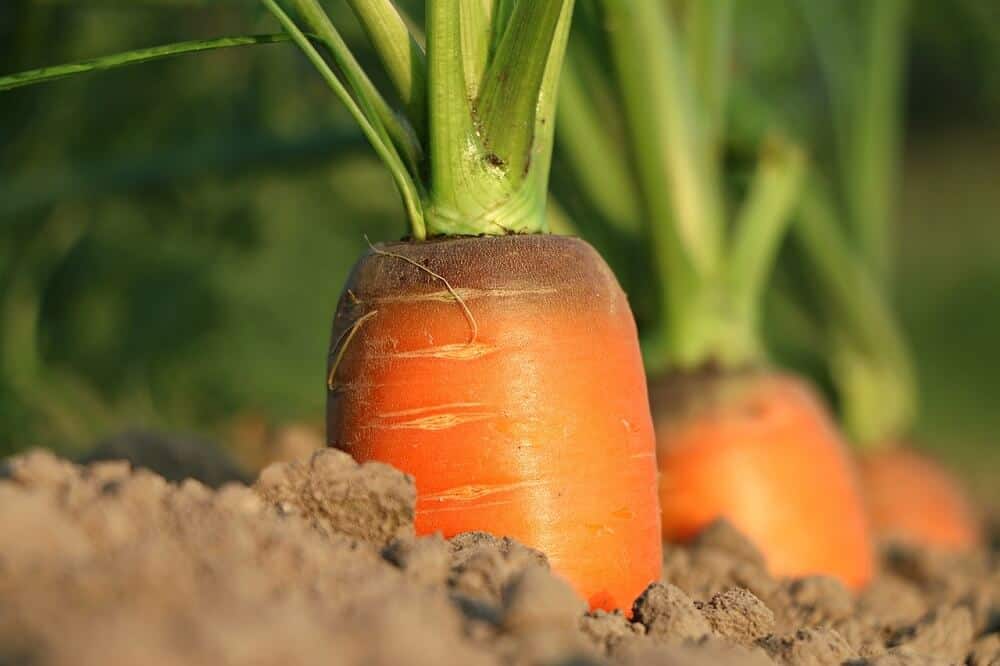 Pure Pet Food Animal Testing
We can not find any information on whether Pure Pet Food participates in animal testing for its products.
We strongly believe that laboratory or invasive testing of animals is a cruel and outdated practice. We hope that in the future, it will be eliminated.
Pure Pet Food Recalls
Based on our research (FDA, AVMA, DogFoodAdvisor), we have no information that Pure Pet Food has ever been involved in a recall.
Nevertheless, consumers should always be vigilant of any future recalls of Pure Pet Food or any other brand.
Best of Pure Pet Food
Brilliant Beef Review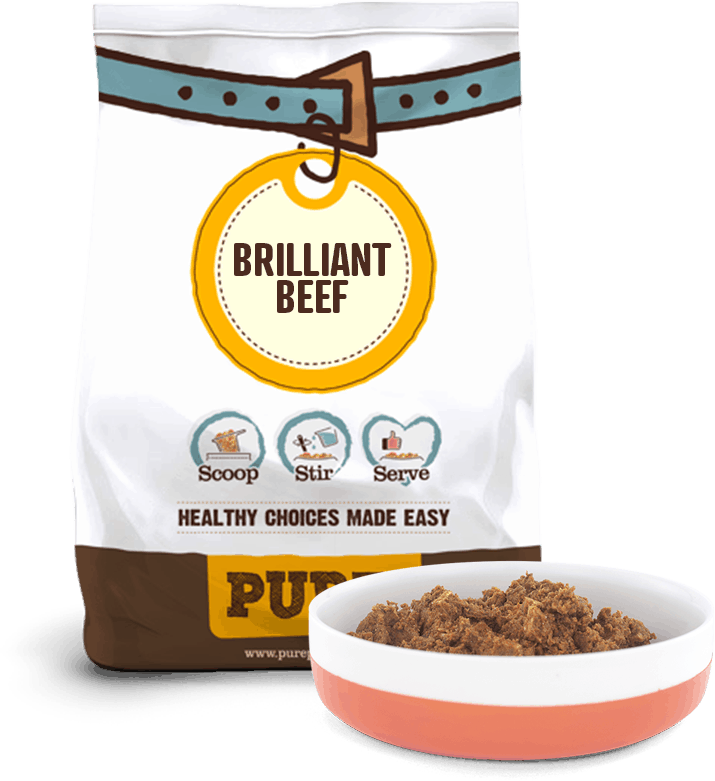 Brilliant Beef is an excellent recipe and offers some of the best nutrition of any Pure Pet Food formula.
With 37% protein and 22% fat, this recipe would be considered significantly above-average when compared to other dog food recipes. This diet would well suit dogs that are highly active.
As you might have guessed, the primary ingredient is Beef. However, this Beef is joined by a notable portion of Beef Liver.
Organ meat such as the Liver is a fantastic addition to any pet food recipe. It can enhance flavor and provide much-needed vitamins and minerals that traditional meat cuts may lack.
Past its Beef content, the recipe utilizes Carrots as its only major vegetable ingredient. These carrots provide some carbohydrates, fiber, vitamins, and minerals.
Fish Supper Review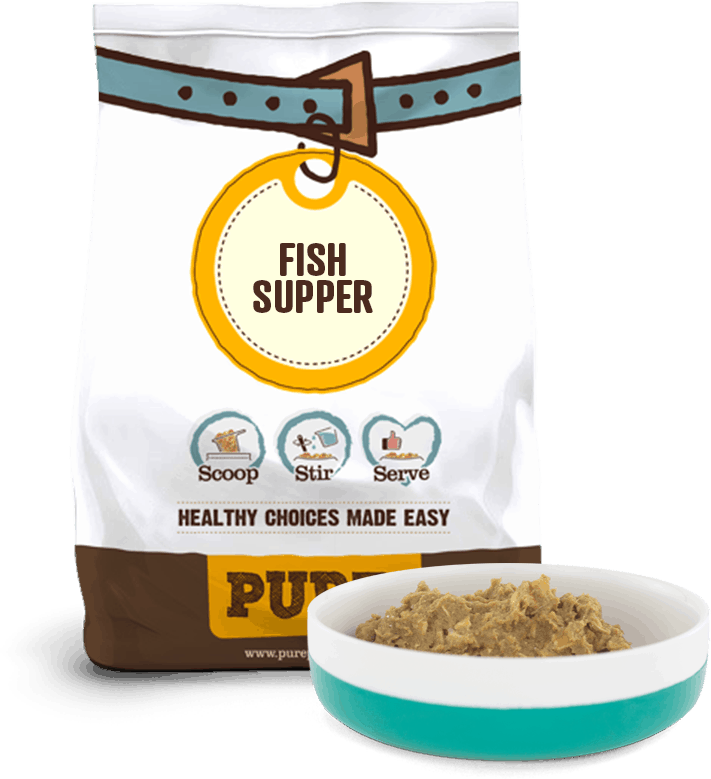 Fish Supper is another notable dog food recipe from Pure Pet Food. While not all dogs enjoy fish, they are extremely nutritious and worth the investment in your dog's diet.
The core difference between this recipe and the Beef recipe above is that Fish Supper has a very low proportion of fat while still retaining a high protein proportion.
This nutritional profile means the recipe could be well suited to less active dogs, older dogs, or those looking to avoid weight gain.
Whitefish is the core ingredient, but there is also a large portion of Eggs. These eggs will make the recipe extremely bioavailable, ensuring your dog can easily absorb its nutrients.
Once again, Carrots feature, but there is also a smaller portion of Sweet Potatoes. When combined, these provide a notable portion of carbohydrates, but this makes sense given the low fat proportion.
Surf & Turf Review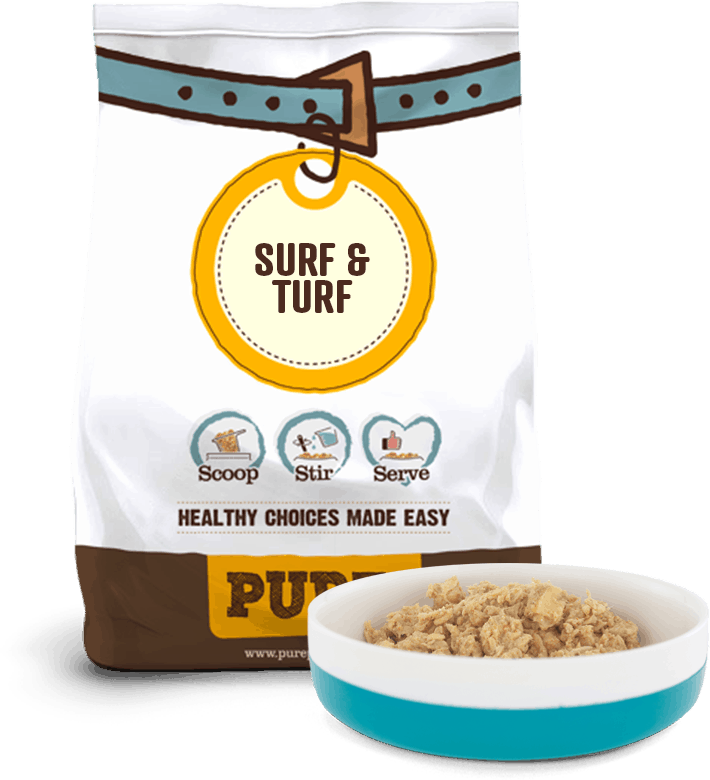 Surf & Turf is one of only two cat food recipes from Pure Pet Food, but that doesn't mean you should dismiss it.
It contains a whopping 85% meat or fish content, which is unprecedented when compared to traditional cat food. This diet would closely mimic a cat's natural diet, given they are obligate carnivores.
Chicken and Whitefish are the two core ingredients, and both are considered high-quality additions.
There is a small portion of Carrots, Apples, and Celery, which round out the recipe, and these provide a tiny proportion of carbohydrates and some dietary fiber.
Pure Pet Food Features Articles
At this time, Pure Pet Food has not been featured in any of our articles.
Full Pure Pet Food Product Range
Dog Food
Wholesome Chicken
Turkey Terrific
Duck Delight
Chicken Dinner
Fish Supper
Brilliant Beef
Chunky Chicken
Chicken Delicious
Vegi Plus Mixer
Cat Food
Surf & Turf
Chicken Feast
Toppers & Treats
Taste Of The Ocean Freeze Dried Fish Treat
100% Chicken Training Treats
Meaty Toppings Superfood Boost
Meaty Sweetie Chicken & Coconut Oil
Meaty Sweetie Duck, Apple & Coconut Oil