Solimo Information
Solimo is a brand owned and sold by the online retailer Amazon. Solimo appears to have gained less attention than its sister brand, Wag. Currently, Solimo has a very small product range of five dry dog food recipes but it is likely that this will expand in future.
Solimo Nutrition
Solimo Ingredients
Solimo Animal Testing
We currently have no information on whether Solimo, or any of Amazon's other dog food brands, participate in testing on animals. Animal testing in the dog food industry is a cruel and outdated practice that we hope will one day be eliminated.
Solimo Recalls
Solimo is a very new brand so it will come as no surprise that we have no information that would lead us to believe that Solimo has ever been recalled.
Solimo Featured Articles
To date, Solimo has not currently featured in any of our articles.
Best of Solimo
Whitefish & Sweet Potato Review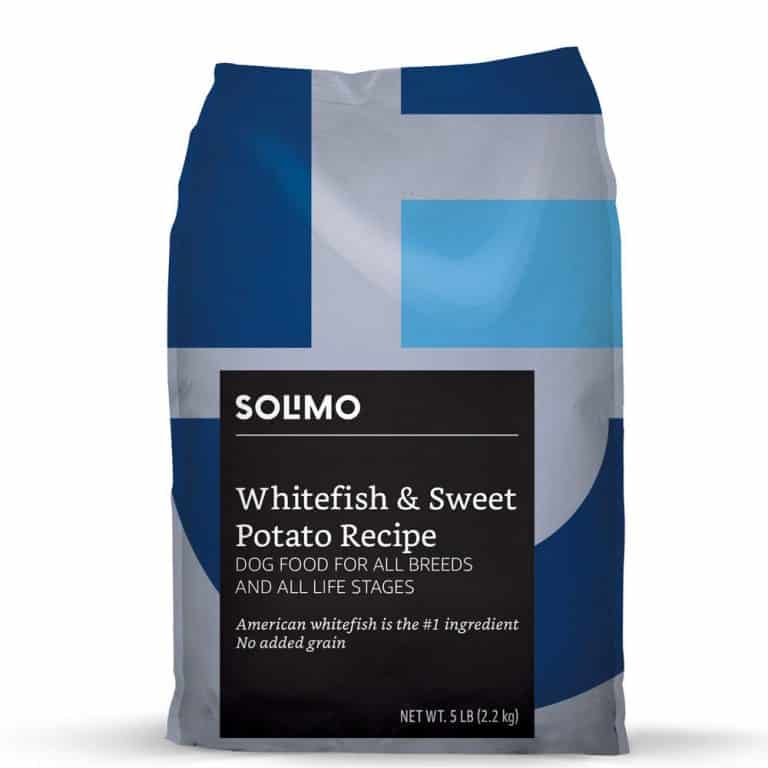 Solimo Full Product Range
Beef & Sweet Potato
Chicken & Sweet Potato
Wild-Caught Whitefish & Sweet Potato
Lamb & Rice
Chicken & Rice